Hello Flower Friends!
I am teaching a compote centerpiece class tomorrow in Seattle if you are nearby and would like to join us!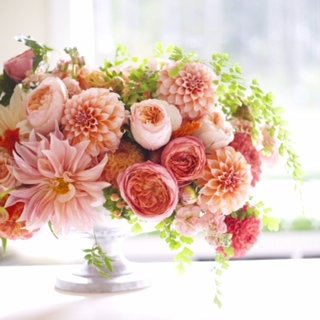 If you've been a reader of Flirty Fleurs for awhile you've probably seen the graphic design work by my cousin, Kim Schwede. She designed both the Flirty Fleurs Magazine and Bella Bouquets Book. As a fellow Creative, Kim is always looking for inspiration and does come across such interesting articles online. This week she shared this one with me – The Unfair Truth About How Creative People Really Succeed. Really good lessons in this one!
For those of you interested in photography, this is a good read – Why did these wedding images go viral?
Another good post on Composition 101 – Avoid Tangents
How to Create a Fall Floral Arrangement With Foraged Foliage was featured on VOGUE! Featuring Frances Palmer and Putnam & Putnam
Related posts: