Interesting Links I've come across this week while surfing the good 'ole World Wide Web ..
Keyword Best Practices for Your SEO Strategy via WeddingWire
A list by Flowers Across Melbourne of Influential Floral Designers. They mention a few European designers that I have not heard of so it was interesting to visit their website/facebook pages.
Have you ever seen BloomTube? It's a European portal with lots of videos. Joe Massie is the host of many of these videos and I just adore that guy so I really enjoy his videos!
Into the Wild With Sarah Ryhanen on T Magazine is a lovely article about Saipua.
Meanwhile, my cutting garden is doing well and the dahlias are blooming away. I made this arrangement on Wednesday. It is rather curious that all the leaves are turning red and gold already, a sign of an early fall or is it the drought?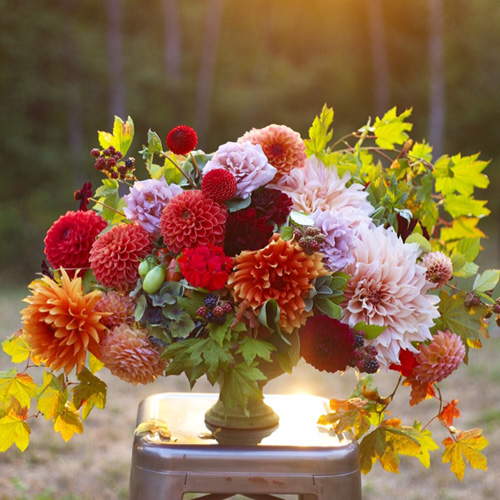 Related posts: