Interesting Links I've come across this week while surfing the good 'ole World Wide Web ..
A quick, somewhat easy and more cost effective than most 'flower walls', check out this post on how to create a rose petal backdrop by Jodi Duncan AIFD.
Don't let "You're fired" put out the flame by Sue of White Magnolia Designs — Sage advice on not letting one client make you doubt yourself!
Interesting video to watch by Jasmine Star, she may be a photographer, but her words of wisdom pertain to us flower people, as well!
And … back at Flirty Fleurs World Headquarters – 😉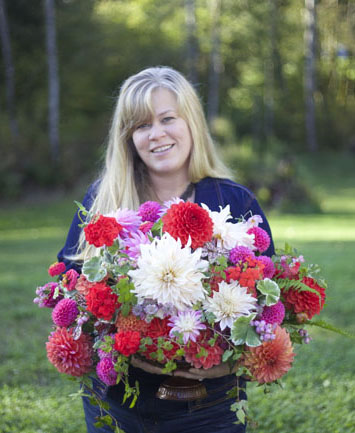 Flirty Fleurs turns FIVE years old this month! And to celebrate the 5 year mark I actually updated the About Page !! Included a bit more about my flower journey and why I started Flirty Fleurs. 🙂
Upcoming Workshops that I'll be teaching –
Tomorrow is the Peony Workshop, sign up quick there are still spaces left!
May 30 is the Arch & Chuppah Workshop — this workshop is going to be AWESOME! We will be working together on a few chuppahs and arches. Learning mechanics will be a big part of this workshop. I hope you join us!!
Register for these workshops here
Related posts: