Good Morning!
By the time you read this Chad & I will be on a plane headed to San Francisco. We are going to my parents' home to pick up all our belongings which have been stored away for the past 14 months. I think it'll be like Christmas when we actually open up all those boxes (most of which are filled with floristry items).
It's going to be a very quick trip; fly in, load up truck, start driving north.
My mom has been telling me that her Hellebores are blooming up a storm and she has tons of Hyacinths popping up, I can't wait to see those!
You know what's a really strange feeling? I will not be attending Chapel Designers in NYC this year. This is the 4th annual conference and I've been to the past 3! Just isn't meant to be this year with the buying of the house and moving in.
I hope all of you who are going will have an absolutely amazing time, I know you will!!! I will be living vicariously while watching your pictures on Instagram, Twitter and Facebook of all the events!
Another week without flowers .. so I'm sharing one of my oldie, but goodie bouquets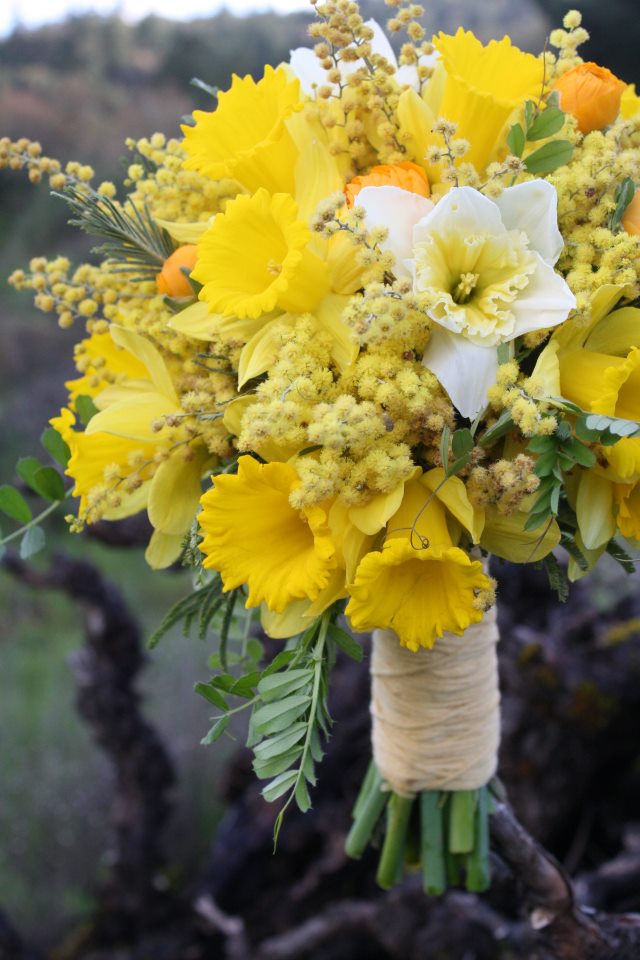 Related posts: