Hello Flower Friends!!
How was your week? Hopefully filled with fun stuff — and the promise of spring, especially to those on the Eastern half of the USA and Canada!
My week has been filled with working online and I haven't held a flower all week, can you just imagine??
I do have some very exciting news though – Chad & I have bought a house!! We pick up the keys today. It's been 14 months of transitions since we left Colorado and we are both very ready to get settled into our new house. It's located on One Acre in Arlington, Washington!! One Acre!!! I'm thrilled and already have started collecting bulbs and tubers for the property. Who needs furniture? I need Dahlias.
Since there are no new flower photos from this week, I'll share some photos from a few weeks ago. Here's a Wristlet Corsage I designed at the Bouquet class I gave in Seattle on Feb. 1st. Nancy is modeling it for us, the corsage is constructed with coral satin ribbon, a Romantik Antike Rose from Peterkort with Pieris Japonica. The flowers are glued directly onto the ribbon.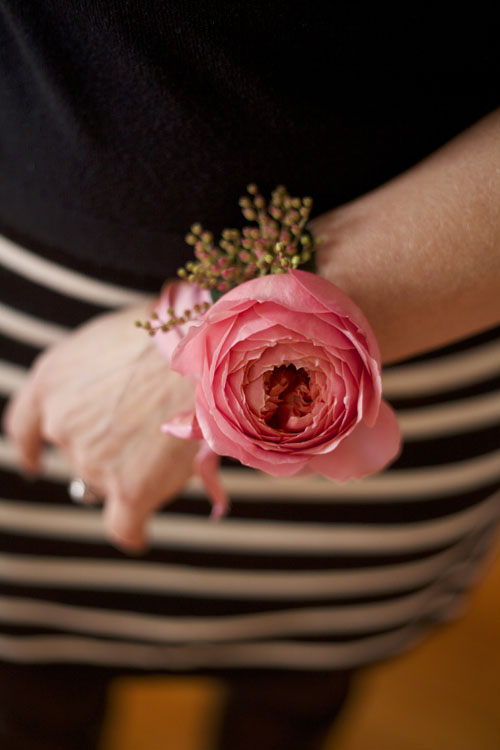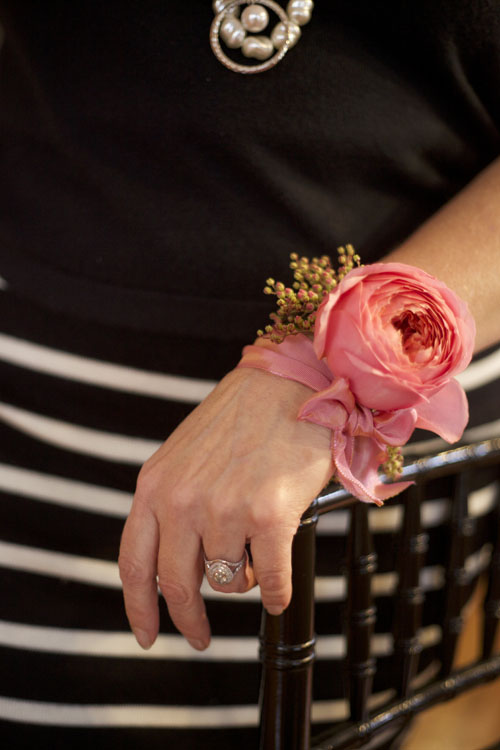 Related posts: