Hi flower friends!
I'm back from a very short trip to Washington State. Let's just say that sometimes life happens and plans have to change… had to get back to California.
I wish I would have had more time in Washington, really wanted to meet more flower people and check out more shops and farms. I'll definitely be heading up north again soon!!
Here are a few highlights .. will post more next week!!
We did get to visit the Skagit Valley Tulip Festival and visit Tulip Town and Roozengaarde.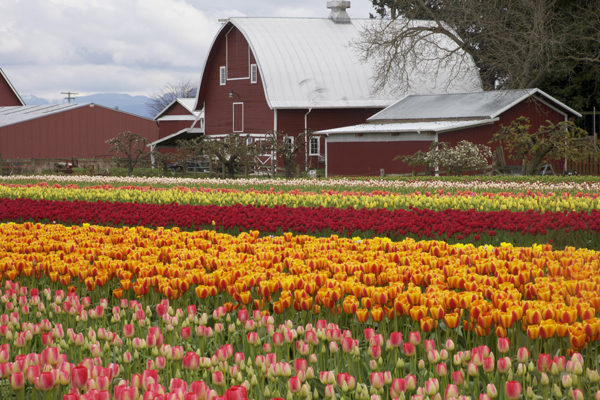 We went downtown to Pike Place Market. I haven't been there in years, was fun to visit it again. Of course, I bought tulips and daffodils!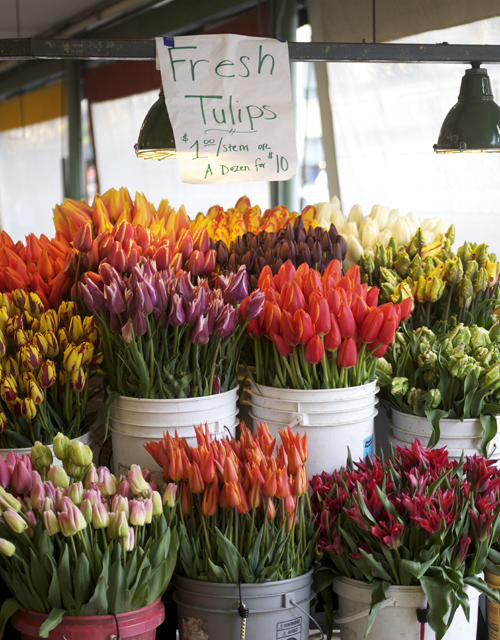 Many of you saw this bouquet on the Flirty Fleurs Facebook page, here's a different angle. These were the tulips and daffodils from Pike Place Market. Pieris Japonica courtesy of my Uncle's garden.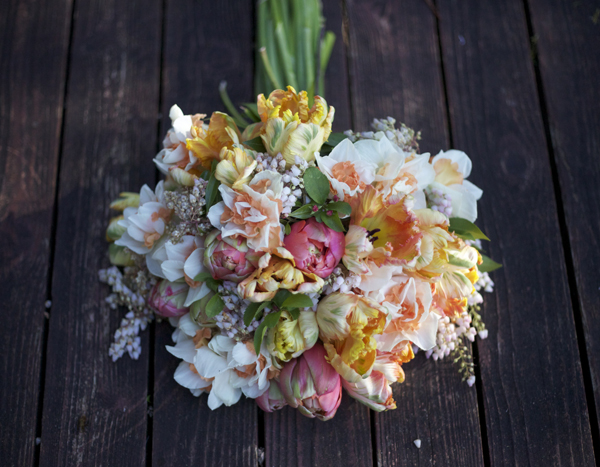 I hope you all have a wonderful weekend, see you back here next week!
Related posts: