Have you visited the UK based flower blog, Flowerona? I met Rona last November while in London and had a lovely visit with her, we had an inspiring chat about blogging ideas. A weekly feature that I really enjoy on Flowerona is her weekly review called Flowerona Reflects.
This week while I was chatting with Chuck I mentioned Rona's weekly feature and suggested we blog more about what the two of us are working on in the flower world. After-all we both live flower filled lives, right?
This past week I attended a cool wedding showcase in Sonoma, California called The Lab Event. I had a lovely time visiting with Polly of Valley Flora, Marian of Savage Rose and the event hostess Yasmin of Floral Theory.
Yasmin sent me home with a huge bucket filled with jasmine, ginestra, ranunculus and astrantia and Marian gave me some peonies and roses. Gosh, it feels good to just design for the fun of designing.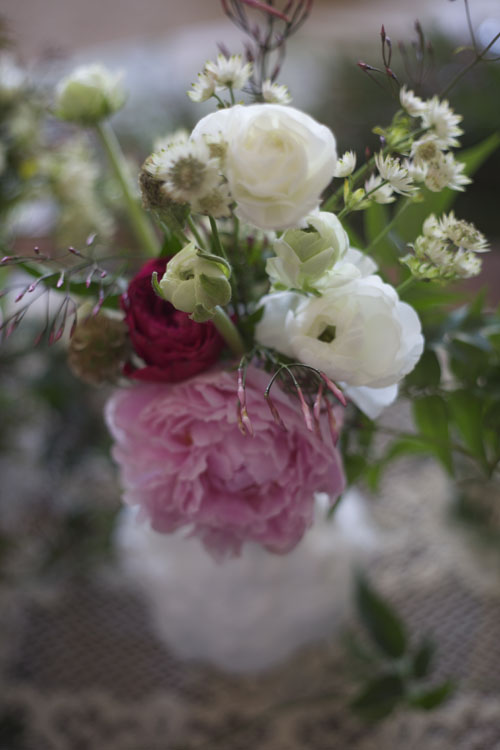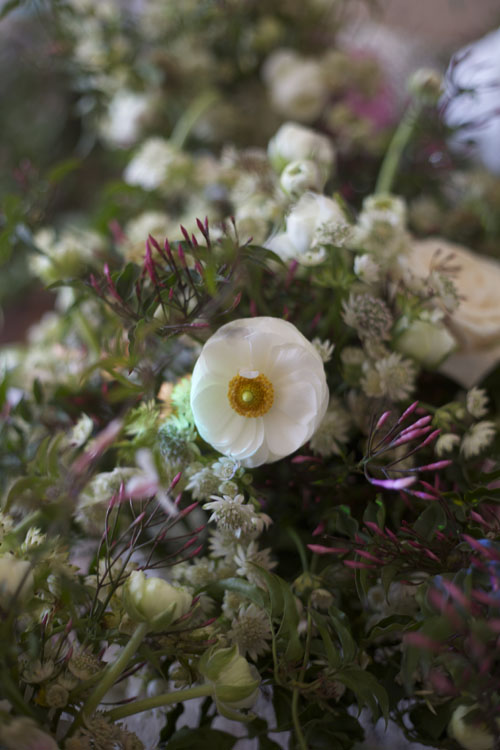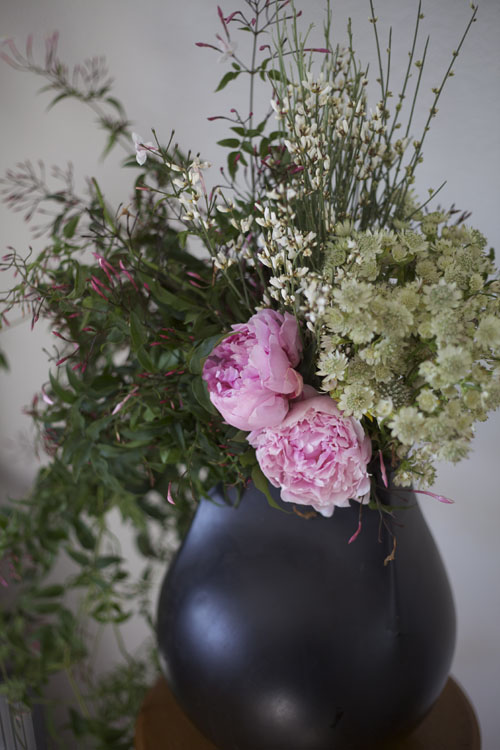 Oh, and it's been really fun wearing my rain boots: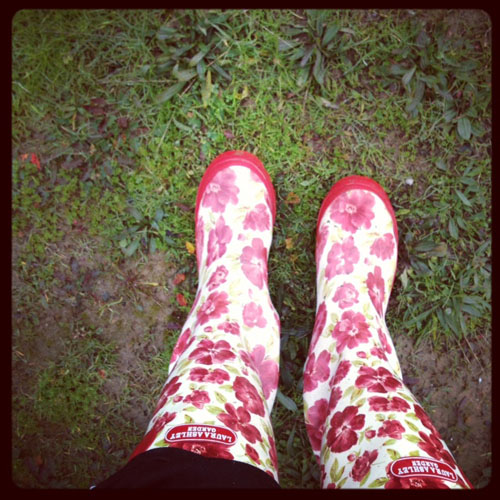 This coming Saturday I head to Santa Barbara, California. First a visit with my best friend from college, we attended University of California, Santa Barbara many, many moons ago. Then on Sunday the florists start to converge on SB! I can't wait to see Chuck, Robyn, Holly, Joost, Peggy & Carol and to meet social media friends like Laurie and Sheri + many more!
Hope to see you in Santa Barbara!
Related posts: