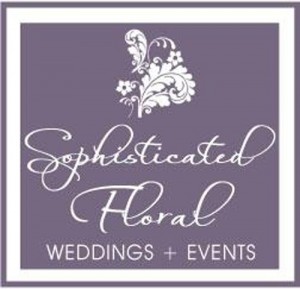 Your name: Lora Losinger
Your Business name: Sophisticated Floral Designs
Your Location: Portland, Oregon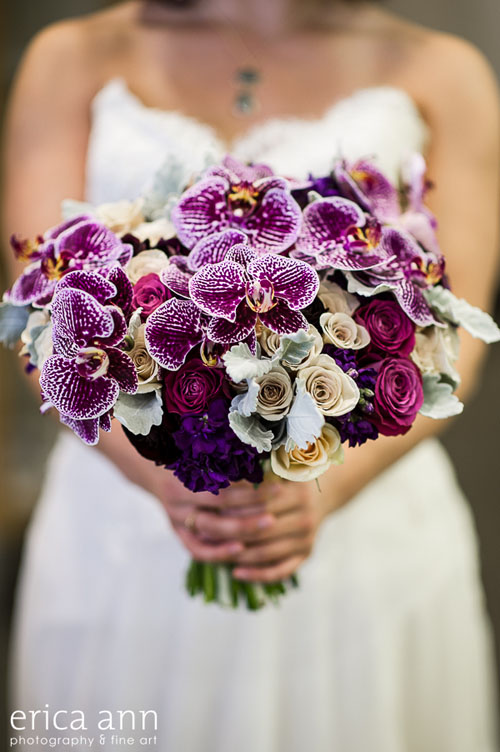 How did you start your business?
I was first introduced to floral design as a young 14 year old freshman in high school. My school had an in-house floral shop where I gained my initial design experience doing daily arrangements, prom and homecoming flowers, as well as holiday orders.
This was when I made up my mind that retail floral shop was not for me. I wanted to specialize in wedding and event design out of a private studio. No walk-in traffic, meant I would have the time to focus on what I did best; which is weddings.
I continued my floral education at Floral Designs Institute in Portland, OR. Graduated in 2004 and two years later ventured out on my own and started Sophisticated Floral Designs out of my little apartment with a rental garage at the time. Looking back, I am amazing at the volume of designs that came out of that tiny place. "Where there's a will there's a way."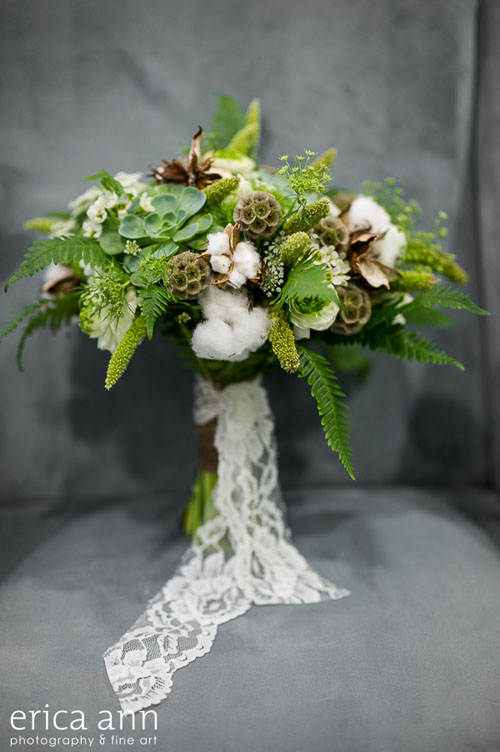 How many years have you been in business?
6 years.
What is your design aesthetic?
Overall, I am very versatile in my designs, but I tend to gravitate more toward the Sophisticated, Formal, Lush and Elegant look.
How do you create your style and where do you draw your inspiration?
I enjoy being very versatile and trying new styles and flower varieties. I love using unique, seasonal and locally grown flowers, foliages and pods, as they add so much interest and texture to any design.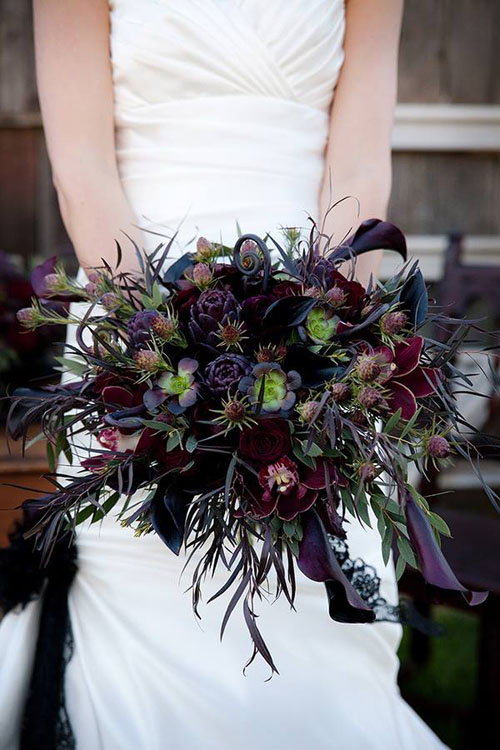 What are the trends, flowers & colors that are unique to your region?
In the Pacific Northwest, we have an abundance of locally grown flowers, foliages, branches and moss.
As far as colors; I had quite a few purple/lavender weddings last season and going into this season still seeing a lot of purples.
Blush pink and coral/peach is also pretty dominant color palette.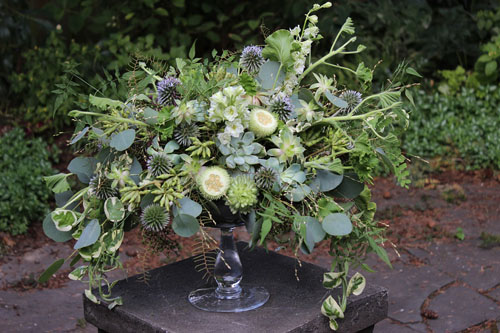 Are you a retail shop, studio/warehouse or home based?
I am blessed to have a spacious home studio space devoted strictly to my design work. I also share a meeting space in Portland with several local wedding professionals.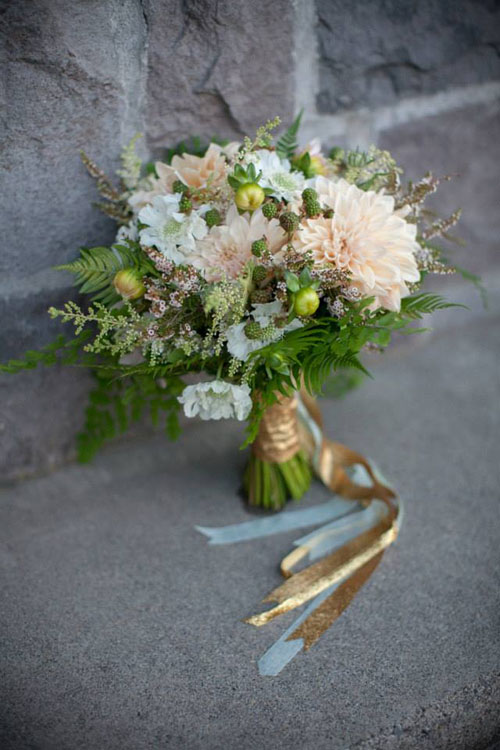 Do you offer any services in addition to floral designs?
I have rental items available such as arbors, pillars, vases, candles, etc.
I also offer styling help on as needed basis. Some clients just want that extra help in selecting linens, props, etc. to make their event truly special.
In the end, I am happy to mostly focus on floral design as that's my true passion.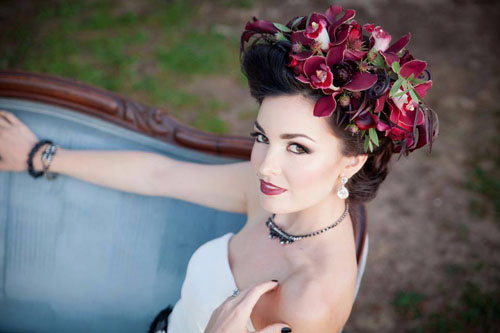 What tool in your toolbox can't you live without?
My knife and oasis glue
What's your favorite flower?
I can't say I have a favorite flower. It always changes based on the season. Top favorites are garden roses, ranunculus, succulents, dahlias, jasmine, orchids, ferns, unique textures-pods, berries, etc.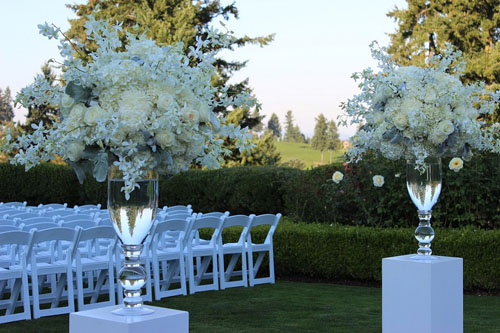 Anything else you'd like to share with Flirty Fleurs followers?
I love learning new styles and taking floral design courses from the best designers in the industry. I am very excited to be a part of Chapel Designers and meet everyone in New York City this coming year.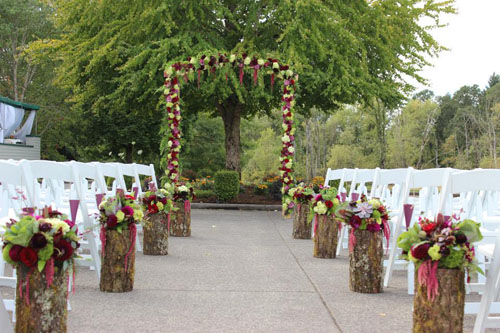 Your contact information:
www.sophisticatedfloral.com
503-484-4616
https://www.facebook.com/Sophisticatedfloral
https://twitter.com/sophisticatedfd
http://www.pinterest.com/sophisticatedfd
http://instagram.com/sophisticatedfloral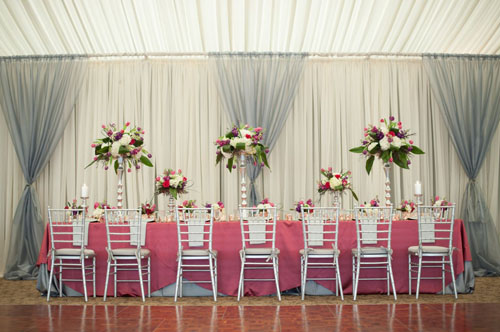 Related posts: