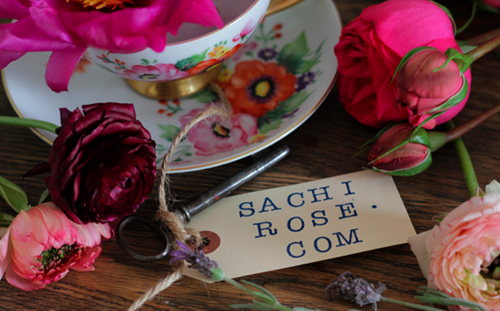 Name: Sachi Rose Pollard
Business Name: Sachi Rose
Your Location: New York City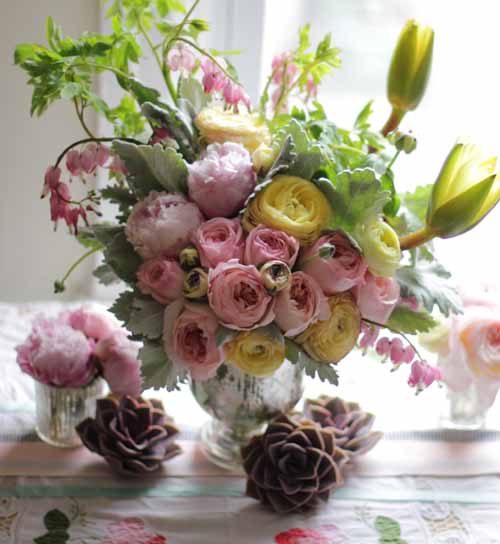 How did you start your business?
I stumbled into floral design when I finished art school. I've always loved making things with my hands, so I decided on a whim to apply for a position at a new Los Angeles floral boutique. Fashion designer & floral genius, Stephanie Schur, had just opened Botany Flowers and hired me on the spot. Stephanie taught me everything I know and after two wonderful years with my Botany family, I moved to New York where I was lucky enough to manage & design for numerous florists including Flora NY in Tribeca. Eventually Flora's owner decided to move back to Taiwan and when he closed his doors, a new door opened for me. I took it as an opportunity to start my own floral design business, and jumped right in.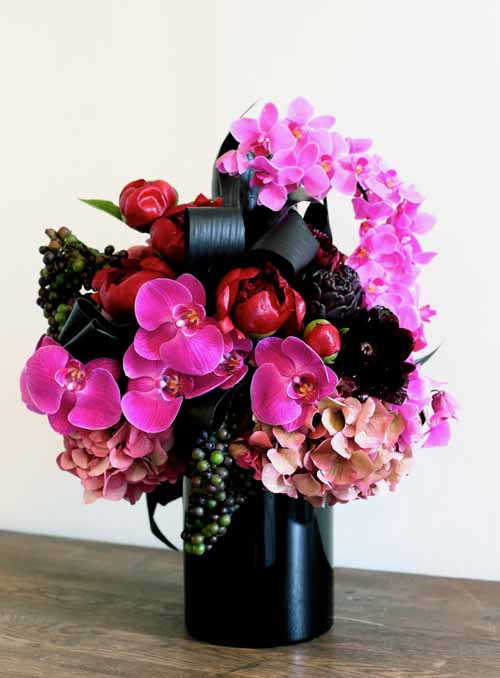 How many years have you been in business?
It will be one year in May. So much has happened in so little time! It was kind of like one of those pellets that you put in water and it turns into a big foam dinosaur.
What is your design aesthetic?
I apply aspects of what I like about many styles into one practice. Since I was little I've been a hunter of fun old things, so I try to incorporate antique tins, bottles & jadite (my favorite!) when ever appropriate. I especially love using raw elements such as apple branches, artichokes and air-plants for their organic textures and untamed shapes — nature is surprising and unpredictable, and I want my arrangements to convey that. I also tend to group same blooms together — like a mound of sleek black calla lilies or a bundle of parrot tulips, which I think lends a moment of modernity to a wild bunch.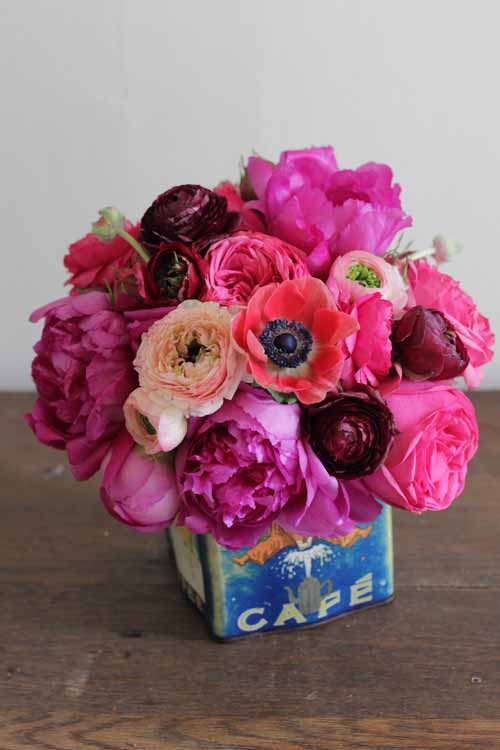 How do you create your style and where do you draw your inspiration?
Most of my inspiration comes from nature. I'll be walking in Brooklyn and see a plant growing out of the sidewalk that I've never seen a florist use, and I think, why not?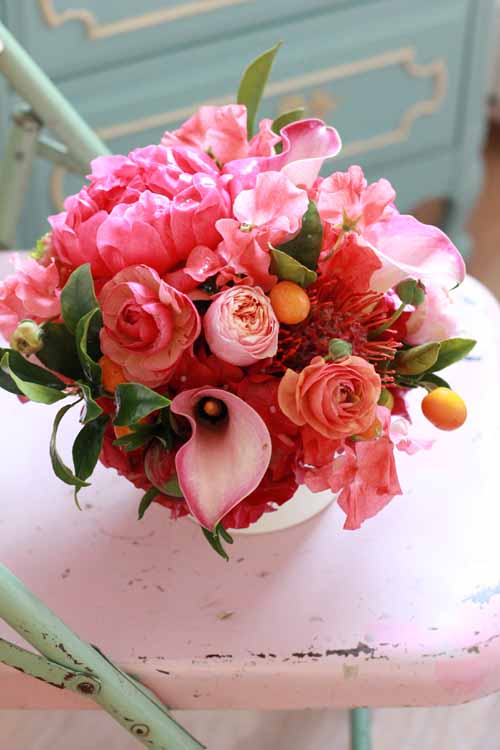 What are the trends, flowers & colors that are unique to your region?
NYC is famous for having a little bit of everything. The trends depend on the store, the hotel, the person, and the neighborhood … but I definitely would say that you can't go wrong with elements like succulents and air plants. They require little care, last months, are structurally interesting, can be masculine or feminine, and are non-native to the North- East.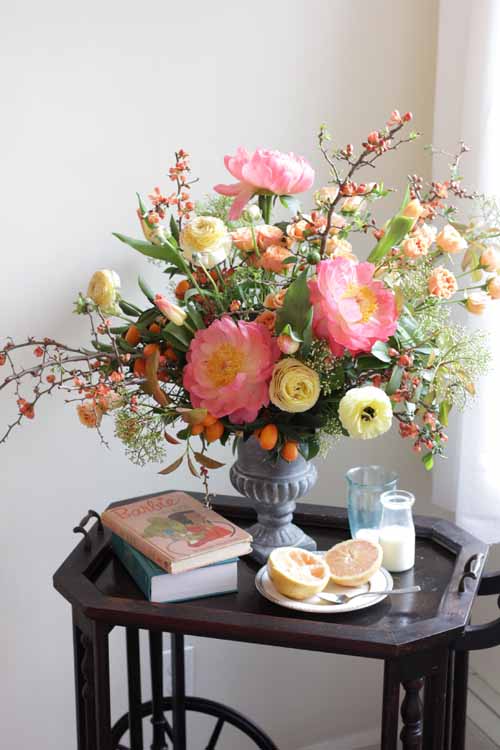 Are you a retail shop, studio/warehouse or home based?
We're currently growing out of my home-based studio and on the look out for an event studio. Fingers crossed for something special!
Do you offer any services in addition to floral designs?
We provide flowers for events, deliver single arrangements locally & also make custom succulent arrangements, orchids & terrariums.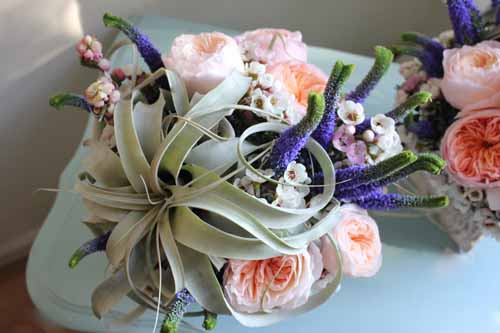 What tool in your toolbox can't you live without?
Floralife Finishing Touch spray. It's a life saver!
What's your favorite flower?
Ranunculus hands down.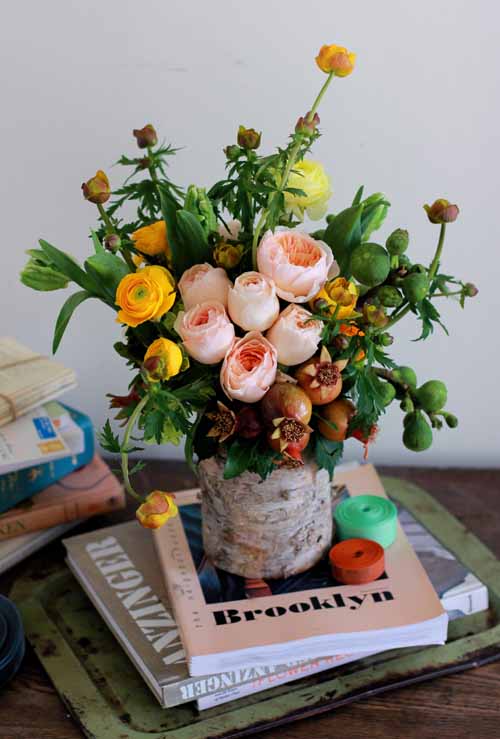 Anything else you'd like to share with Flirty Fleurs followers?
We love to stay connected with fellow flower enthusiasts! Come "like" our page: www.facebook.com/sachirosedesign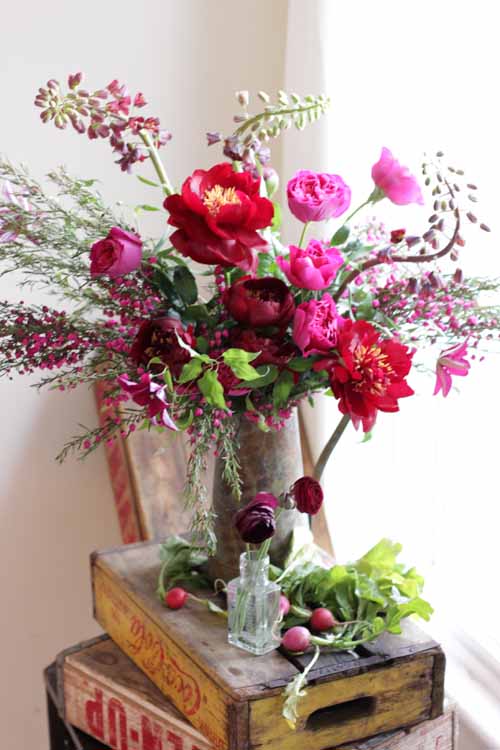 Your contact information:
Phone: 212.744.3071
Website: www.sachirose.com
Twitter: www.twitter.com/sachirosedesign
Facebook: www.facebook.com/sachirosedesign
Instagram: http://instagram.com/sachirosedesign
Pinterest: http://www.pinterest.com/sachirosedesign/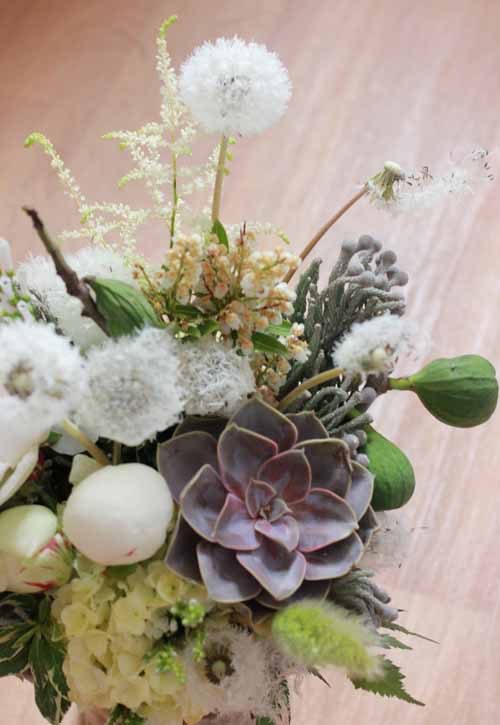 Related posts: