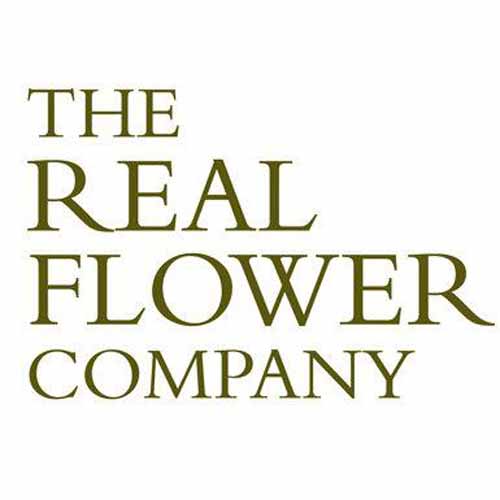 Your name: Karen Watson
Your Business name: The Real Flower Company
Your Location: West Sussex and London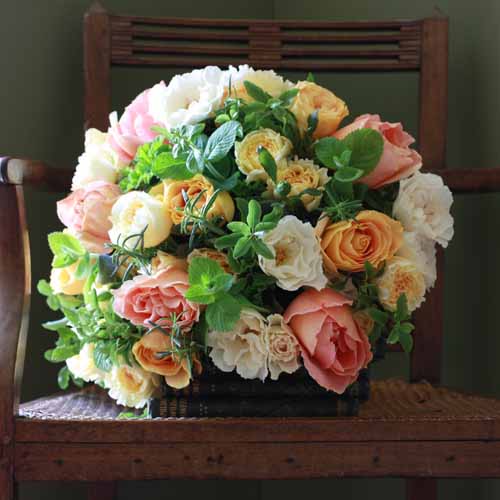 How did you start your business?
I worked in the fashion business for many years and had an allotment growing cut flowers and vegetables (when it was deeply unfashionable in the mid 1990's!)
I used to attend amazing fashion shows and visit showrooms in Milan, Paris and New York in my role as Buying Director at Harvey Nichols and the flower displays were always amazing. I actually loved working in the fashion business but, after studying floristry by correspondence course in my spare time, I had decided that I needed to work with flowers full time.
I left Harvey Nichols and set up a floristry business selling to clients in the fashion, music and publishing industries.
Having decided to open a shop in London I was looking for a source of garden roses and I met 2 growers who had recently set up a company to market their stems, primarily to the trade. They asked me to join forces with them and, after a spell advising them, I agreed.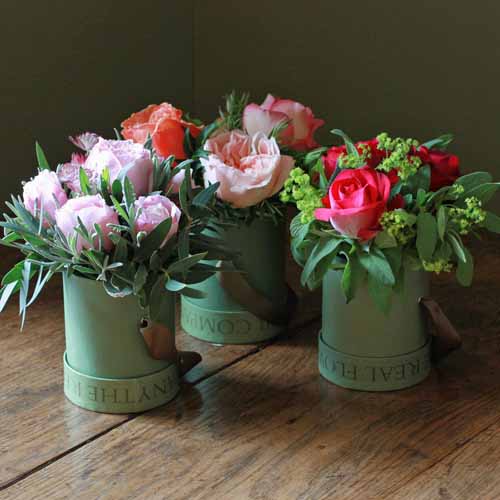 How many years have you been in business?
The Real Flower Company is now 10 years old.
What is your design aesthetic?
Natural, organic, wild and abundant but beautifully presented.
I always view our designs as though I am the sender or the recipient. Flowers are an expression of emotion and it's vital that the right emotion is conveyed.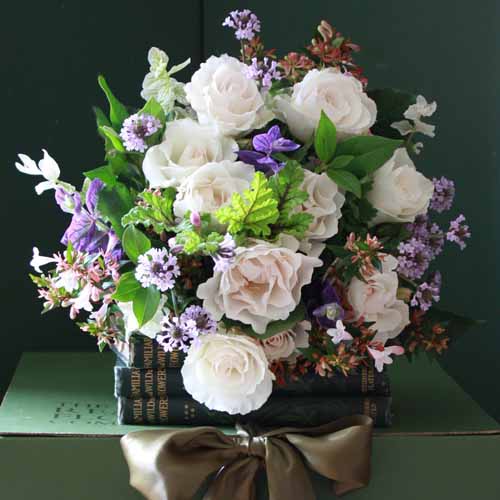 How do you create your style and where do you draw your inspiration?
Our designs are inspired by seasonal English gardens, woodland walks, seasonal bounty and all things natural and we aim to let the unique beauty of the individual flowers and foliage we use shine through in our bouquets and arrangements. We celebrate the imperfections of flowers and of course, scent is everything in our creations!
That said I draw inspiration from everything. I always carry a camera and sketch books, a hangover from art school where studied fashion and textile design. Mood board and designing 'collections' are a big thing for me…it's very similar to the way I worked in fashion really.
Flowers are transient and I love the fact that they move and change shape and develop after a bouquet is delivered. They have a life force and even after the petals drop off they can still look amazing.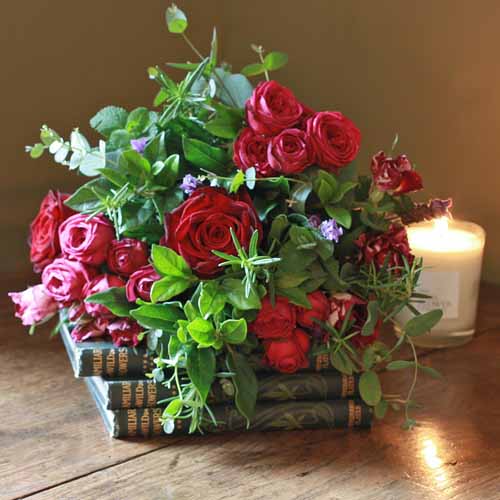 What are the trends, flowers & colors that are unique to your region?
Our signature flower is the garden rose and with that comes the most amazing colour palette.
Are you a retail shop, studio/warehouse or home based?
All of the above in our case! We have always traded online and send out our bouquets and arrangements all over the UK. We have shops in London, within Selfridges store and in Midhurst in West Sussex (recently given the status as one of the best 100 shop outside London by Vogue). Our studio is based in West Sussex and this is where we produce all of our designs for our website. We make and dispatch all of our own work there. Our weddings and event work is either produced in our stores or at our design studio.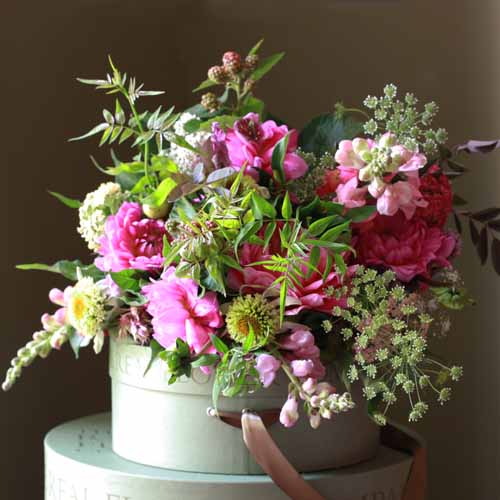 Do you offer any services in addition to floral designs?
The majority of the flowers that we sell are grown on farms that we work with to grow to our requirements. We ask them to plant specific flowers and foliage for us and work with them to develop our portfolio of scented roses, flowers, herbs and foliage in the colours and varieties that we want to work with.
We also offer floristry courses in bouquet making, wedding work and Christmas wreaths.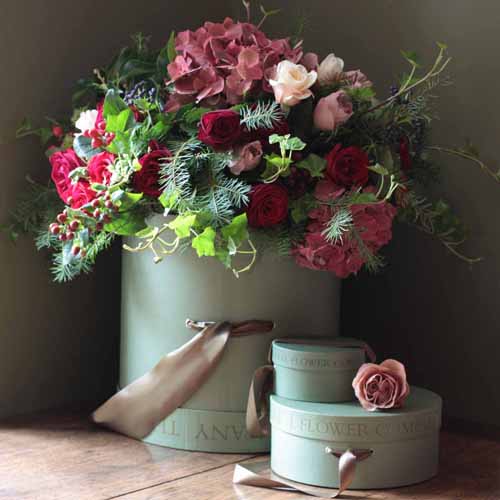 What tool in your toolbox can't you live without?
Well definitely scissors, thorn stripper (for roses!), camera and ipad.
What's your favorite flower?
I love roses of course but they they have to be garden varieties and scented) but I also love hellabores, delicate woodland narcissi, spring lilac, flowering jasmine…the list is endless!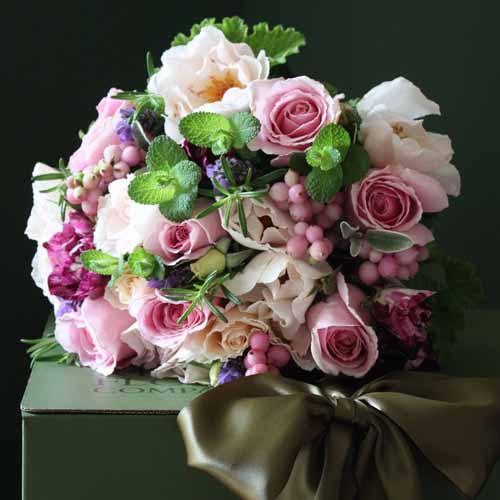 Your contact information:
The Real Flower Company
Karen Watson
www.realflowers.co.uk
Tel: 01730 818300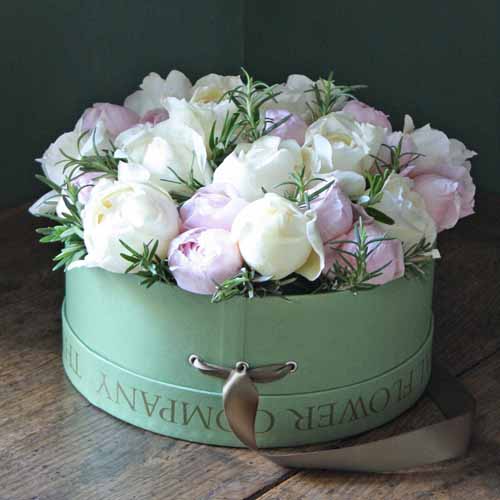 Related posts: