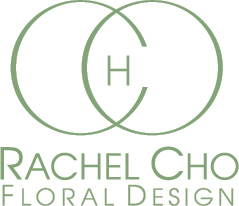 Your name: Rachel Cho
Your Business name: Rachel Cho Floral Design
Your Location: West Chelsea, Manhattan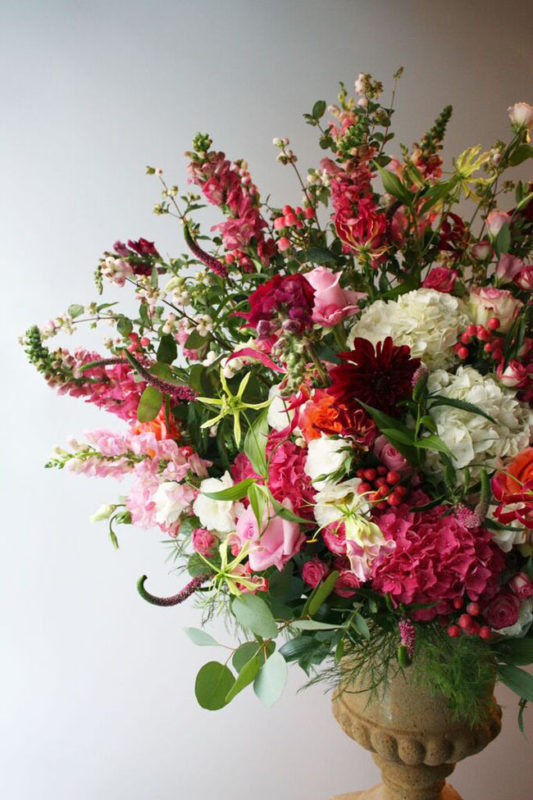 How did you start your business?
I grew up in the flower business in a local flower shop that my mother started in the Bronx, in New York City. When I was a little girl I had to work on the weekends and every holiday to help out with the family business. After graduating college with a degree in Biology, I decided med school was not for me and started working in various industries, including fashion. In 2005, I decided to go back to the flower shop to start a flower business of my own, a luxury, "high fashion" flower brand. I was very fortunate to gain a lot of exposure early on, doing a lot of events for MoMA, gaining high-profile accounts such as the New York Yankees, and building a great wedding portfolio with highly positive reviews. Fast-forward to 2016: I've built great partnerships and a book of business that affords a 3500 square foot design studio in West Chelsea, in Manhattan. I've enlisted my husband, who left his corporate career to go into business with me in 2015, and now we co-own and run the company together. We have a handful managing the business together as well as 2 kids under 2 years old!
How many years have you been in business?
I am approaching my 12-year mark, which will be at the start of 2017.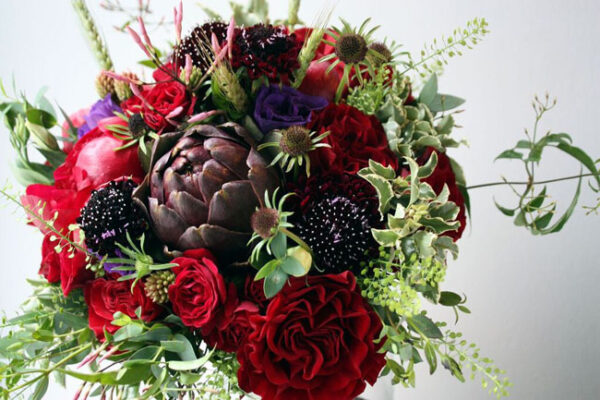 What is your design aesthetic?
My design aesthetic is contemporary, modern, and fresh. We use luxurious, seasonal blooms that come from near and far in a highly curated, thoughtful style. I focus on textures, and always try to bring out a bloom's inherent shape and form. My designs are clean, with a slight whimsical flair.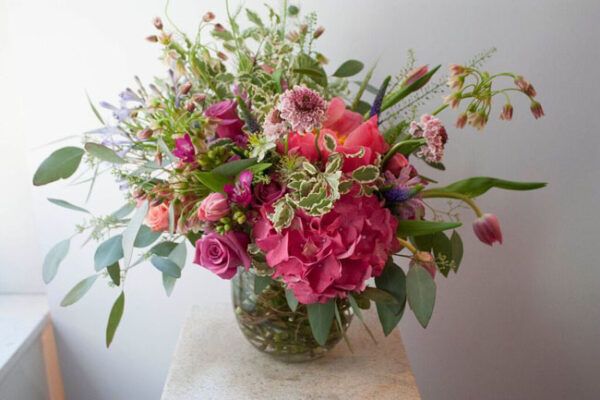 How do you create your style and where do you draw your inspiration?
My style has always been to combine various textures and interesting color palettes (whether it be a monochromatic design, or a mix of various colors, brought together in a harmonious way). My inspiration can be drawn from anything! From a customer's emotional backstory, to a beautiful flower variety we have on-hand whose unique color or texture I'd like to bring out, I find that I create an arrangement by really thinking about who or what the arrangement is for.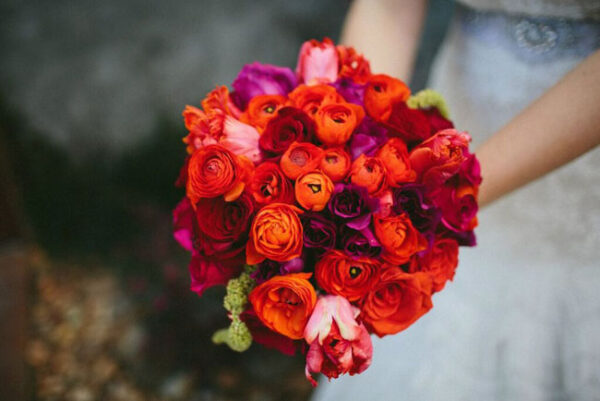 What are the trends, flowers & colors that are unique to your region?
There are various trends that make designing with flowers so exciting. In New York, people love monochromatic tones such as a chic, simple all-white arrangement. Our signature arrangement, the White on Black, is always very popular. Using all white tones with various flower varieties, the White on Black is highly textured and gorgeously juxtaposed by its black vessel. Another trend that is so fun to work with is the new craze for garden-y, organic compositions that use a variety of interesting greenery, berries, and wildflowers. The challenge with this kind of composition is balancing full-face blooms with linear flowers, but when all is composed in harmony, you get a beautiful mix that has a lot of dimension. Flower trends have definitely evolved over the years from tight, compact, round shapes to organic and overflowing designs that look like they were freshly picked from a garden.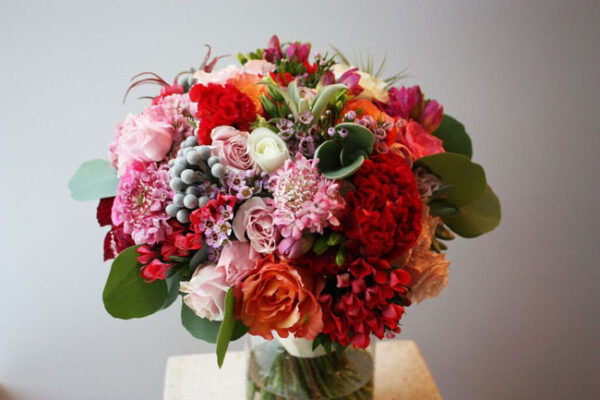 Are you a retail shop, studio/warehouse or home based?
We are an appointment-only design studio. We're located on the 2nd floor of the historic Terminal Stores Building, which used to be known as the Tunnel, and was a popular New York nightclub in the 80s and 90s. Our studio is a large industrial space with 3 walk-in coolers and a working freight elevator that loads right into our studio. We welcome any walk-ins to stop by but most people order by phone or online.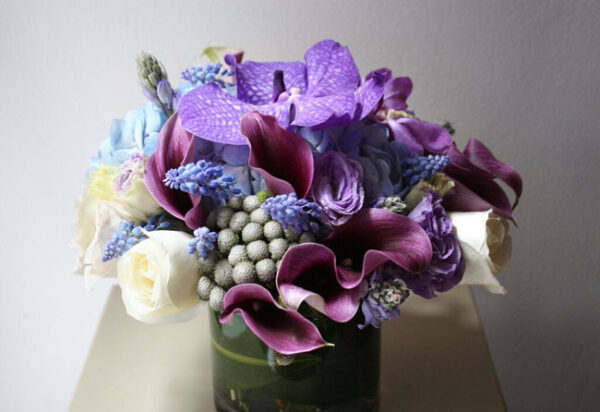 Do you offer any services in addition to floral designs?
We try to meet any requests that our designer hands and designer know-how are capable of! We've customized large-scale moss letters for a company logo and have installed extensive succulent and air plant wall displays. We have regular standing orders for terrariums and orchids. In addition to having the capacity for plant installations of various scales, we also provide plant maintenance services for corporate and private accounts.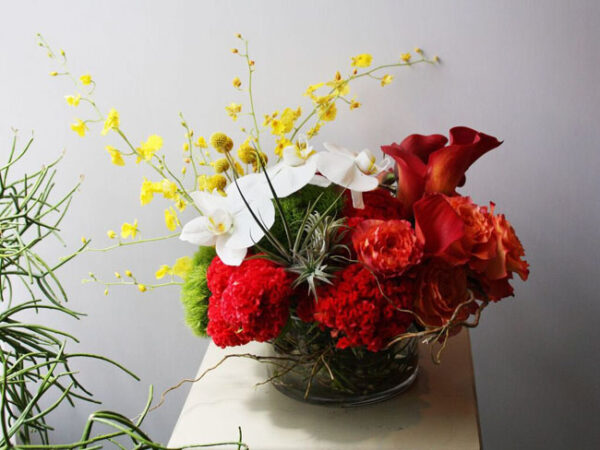 What tool in your toolbox can't you live without?
My ARS curved floral knife! I also can't live without my ARS pocket shears and ARS scissors. The trick to labeling your tools is writing your name with nail polish! Sharpies, markers, or anything else will rub off.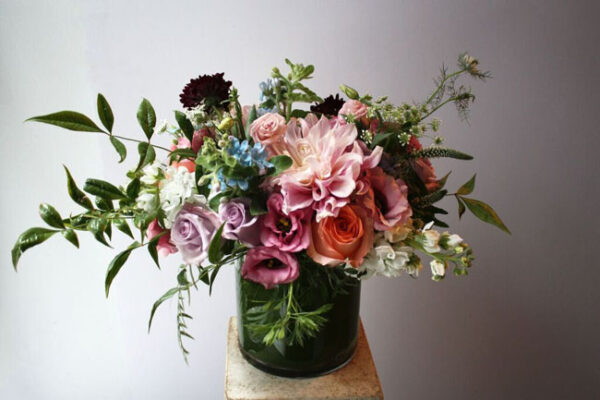 What's your favorite flower?
Roses. They are always my go-to. I'm always amazed by their diversity of color, shape, and scent. I absolutely love every kind of flower, but I do start to get bored (thankfully!) when the season of a particular kind of flower is coming to an end. I of course love the fan-favorites such as peonies, dahlias, anemones, ranunculus, etc. I adore some of the lesser-known varieties such as fritillaria, nerine, hellebore, poppies, and sweet peas. Roses are year- round but I never ever get sick of them.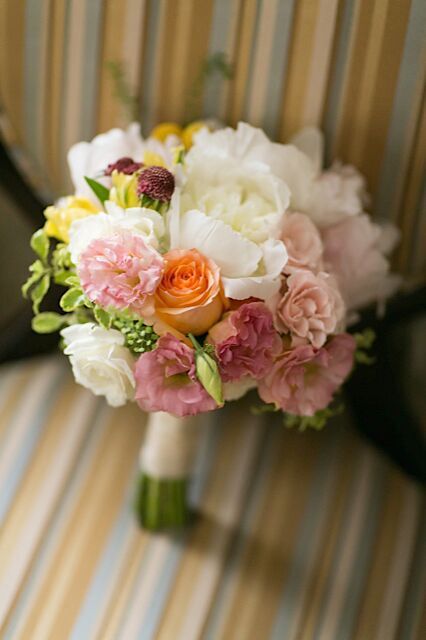 Contact information:
www.rachelchoflowers.com
633 West 27th Street Floor 2
New York, NY 10001
212.877.2877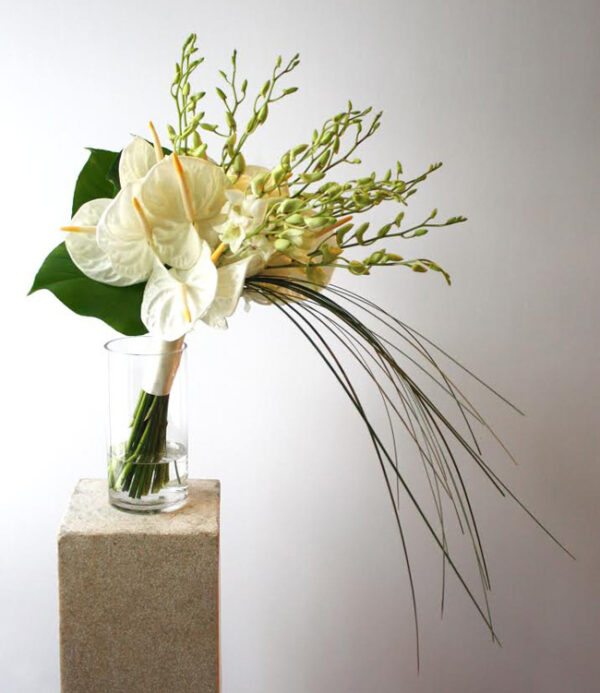 Related posts: