Your name:​ Olivier Giugni​
Your Business name:​ L'Olivier Floral Atelier​
Your Location:​ 19 East 76th Street, New York, NY 10021
How did you start your business?​
After working for 15 years for French fashion designer Pierre Cardin​, I decided to open my own Atelier in New York City, which at the time was across the street from restaurant Daniel owned by famous Chef Daniel Boulud.
How many years have you been in business?​
20 years​
What is your design aesthetic?​
Modern, Avant-garde and Elegant​
How do you create your style and where do you draw your inspiration?​
I am inspired by fashion, architecture and nature. I am a visual person, my surroundings are my inspiration. ​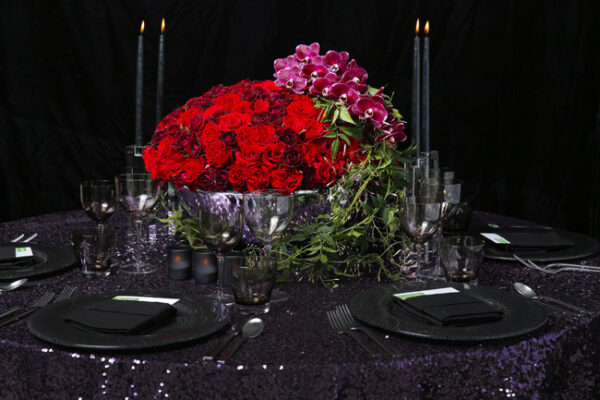 What is your favorite part of being a floral designer?​
Interacting with people and creating floral designs everyday.​
What advice would you give to aspiring floral designers?​
Be courageous, motivated ​and determined.
Do you offer any services in addition to floral designs?​
Yes, most of the time clients ask my opinion on many other topics. For example, about room decor, home ambiance ​and special events. You can see many examples in my book "Living Art"
What tool in your toolbox can't you live without?​
Swiss Army Knife, Green Florescent (one of my favorite colors), cutter and a pair of scissors and waterproof floral tape. ​
Anything else you'd like to share with Flirty Fleurs followers?​
If you aspire to become a floral designer, ​you need to start and work for a good year in a floral design house so you can see if it is a career you are truly passionate about.
I am excited that L'Olivier is opening a new downtown ephemeral boutique at Brookfield Place. We are partnering with Dümmen Orange, a world leader in flower breeding and are featuring a new Brookfield "Grab and Go" collection as well as our Cuir Vegetal scented candle and gift set and Living Art.
Contact Information:
http://www.lolivier.com
https://www.instagram.com/lolivierfloralatelier/
https://www.facebook.com/LOlivierFlowers
Related posts: