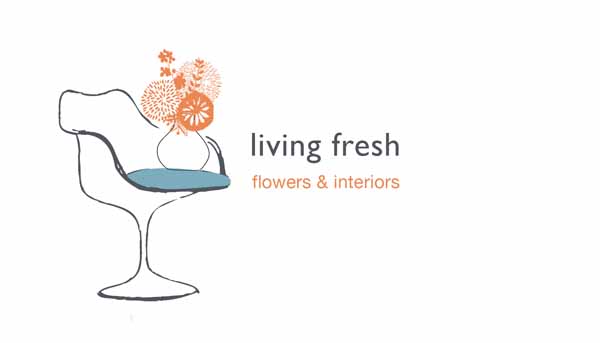 Your name: Tina Riddell
Your Business name: Living Fresh Flower Studio and School
Your Location: Kitchener, Ontario, Canada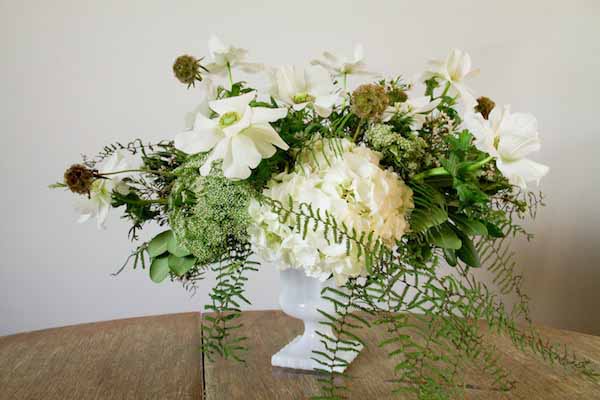 How did you start your business?
My love of flowers began in my early 20's when I started working at a garden centre for the summer. That summer of working outdoors with flowers and plants turned into a 16-year career in the horticultural industry. After working for and managing some fabulous garden centres and greenhouses in Ontario I was in need of a career change, but I knew my new career had to involve flowers. So I enrolled in a floral design program at the local college and loved every moment. After completing my studies and cooperative education program I started Living Fresh after a good friend asked me to create the flowers for her wedding. At the same time I also decided to go back to school once more to study Interior Decorating, another passion of mine.
In the beginning I had a lot on the go, I ran Living Fresh out of my house, focusing strictly on wedding flowers, worked full time as an Interior Decorator at a local furniture store, plus I was working on completing my certificate in decorating.
By 2011 my love for flowers won my little personal battle I was having with my career choice and I left my full time job to focus solely on Living Fresh and I have never looked back. In August 2012 we opened our flower studio in Downtown Kitchener.
How many years have you been in business?
Five years.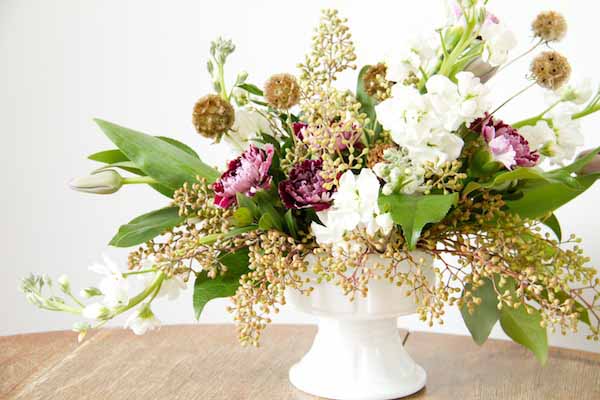 What is your design aesthetic?
I have a very organic and natural design aesthetic when it comes to flowers, garden-styled, a little on the feminine side, sometimes wild. Flowers are beautiful and I like to let their beauty speak for itself.
I'm also a texture and colour junkie; I can never get enough. I love combining different elements and colours together to create an unusual piece whenever I can.
I love old things, objects with a history and a story. I spend a lot of time at flea markets in the summer and at second hand shops hunting for vintage and antique vases and containers to use in the studio. I prefer to reuse old objects whenever I can, instead of buying new Made in China pieces.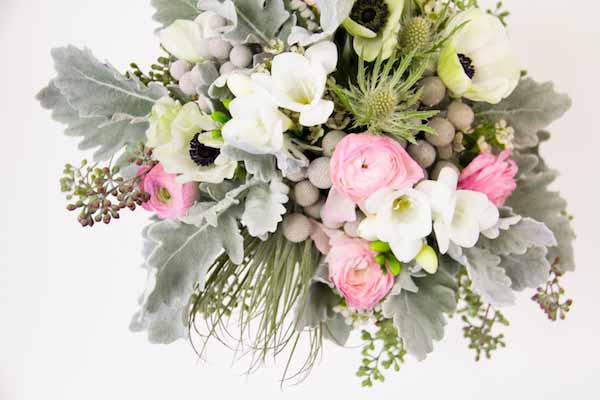 How do you create your style and where do you draw your inspiration?
My style and inspiration comes mostly from nature. I really love flowers and plants and they are the main focus of our flower studio, we do not carry giftware.
I have a lot of respect for our natural world and I have been drawn to nature since I was a child. I could spend hours in my garden watching the things grow, flourish and change with the seasons.
I also gather inspiration from my travels, exploring a new city always includes visits to local flower shops, garden centres and botanical gardens.
When I'm not travelling and/or stuck indoors I find inspiration from surrounding myself with flowers, plants and foliage in the studio as well as while shopping for supplies at wholesalers.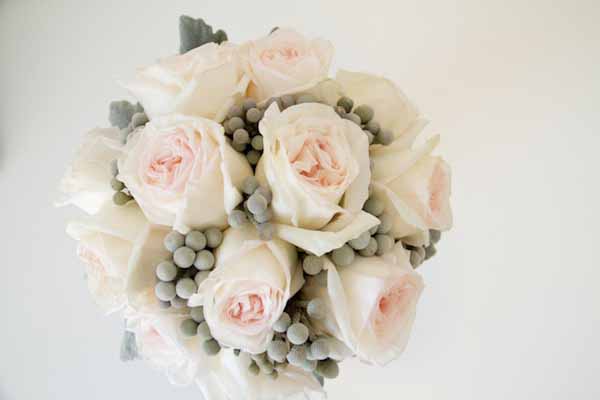 What are the trends, flowers & colors that are unique to your region?
The rustic chic and all things vintage are very popular for 2013 weddings: weddings in a barn with a modern twist or a bit of bling or glitter. Many brides are requesting a romantic, relaxed yet classic look for their big day.
The bouquets are unstructured and natural with flowers in the shades of ivory, blush, pink, peach and buttery yellows. Popular flowers are Peonies, Garden Roses, Ranunculus, and Anemones.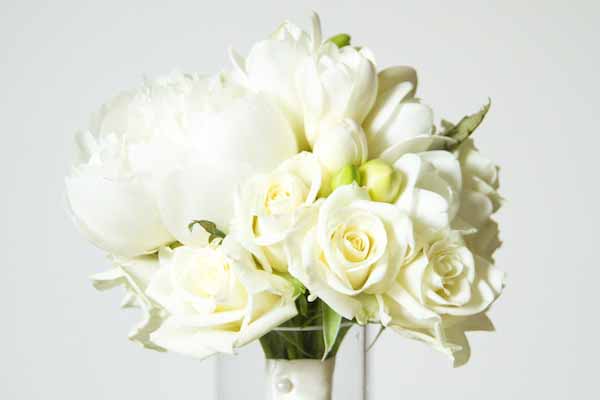 Are you a retail shop, studio/warehouse or home based?
We have a retail studio in Downtown Kitchener in the city's oldest hotel, the Walper Hotel. Our studio is open by appointment or by chance.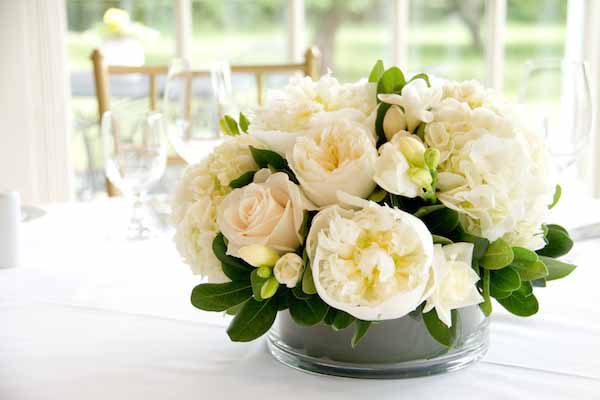 Do you offer any services in addition to floral designs?
We teach floral design classes and workshops. We offer multi week florist training as well as special interest classes and workshops for people who love flowers and plants and are looking to learn new skills. We love sharing our passion for flowers with others and teaching is the best way to do so.
Although my main focus is now flowers I still offer interior decorating services to clients.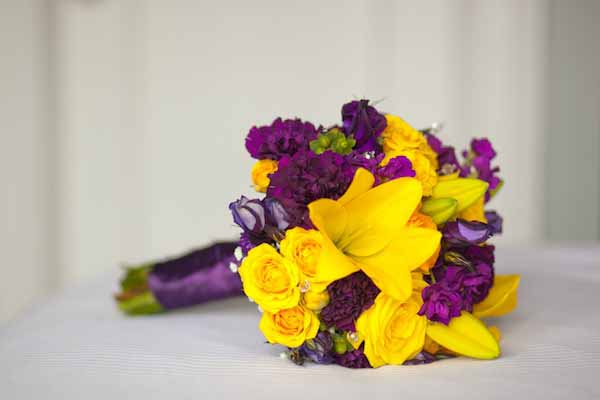 How do you balance the desires a modern bride when purse strings rest on the shoulders of traditional parents?
For us it is important to have a good understanding of the couples wedding flower budget and vision before talking details. This allows us to guide them in the right creative direction suitable to their overall look and budget. There is nothing worst than getting a bride all excited about specific design and than telling them it cannot be done in their price range.
If the bride really wants a pricey flower used that is not supported by the budget than we like to suggest it as the special flower used only in her bouquet and recommend other blooms to coordinate for the bridesmaids' bouquets and centrepieces. That way she can still have her favourite flower and keep things within budget.
There are many ways to get the look a couple may be after for their wedding within their budget, sometimes it just takes a bit of thinking outside of the box and listening to what is important to them.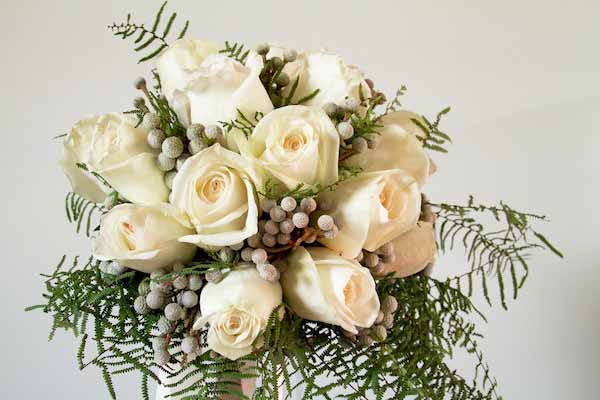 What tool in your toolbox can't you live without?
My bunch cutters, I do work with a floral knife but the cutters seem to be my go to choice of tool. I do not have a favourite pair as I tend to throw tools out on a regular bases by accidentally dropping them in the garbage can.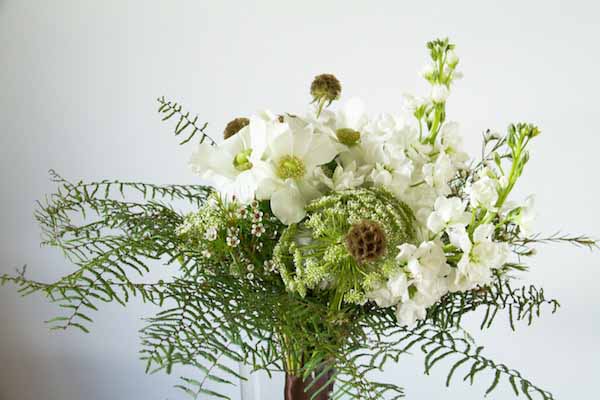 What's your favorite flower?
That's a pretty loaded question! I love most flowers and I have seasonal favourites. My top 10 are:
1. Peonies
2. Garden Roses
3. Amaryllis
4. Tulips
5. Ranunculus
6. Astilbe
7. Helleborus
8. Magnolia Blossoms
9. Poppies
10. Lavender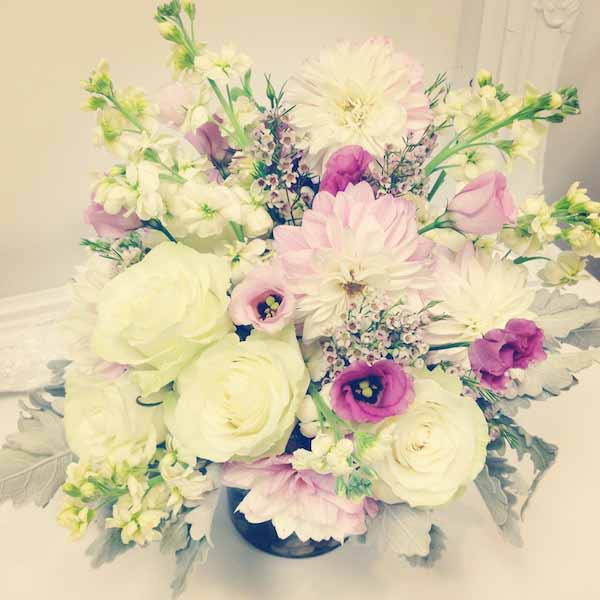 Anything else you'd like to share with Flirty Fleurs followers?
I love what I do and I have worked very hard to get where I am today but I could not have done it without the support and love of my spouse, my family and friends and this wonderful community. I learn something new everyday, this is an industry that is growing and evolving and I love that I'm a part of it. For me the best thing about what we do is seeing the joy flowers bring to others. That is what fuels me to do my job as best as I can.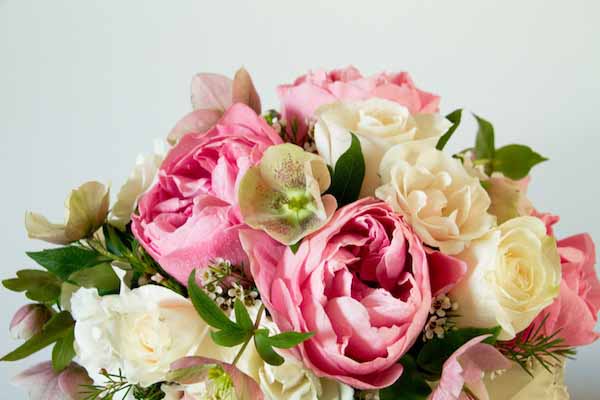 Your contact information:
Living Fresh Flower Studio and School
20 Queen Street South
Kitchener, Ontario
N2G 1V6
1-226-336-1017
http://livingfresh.ca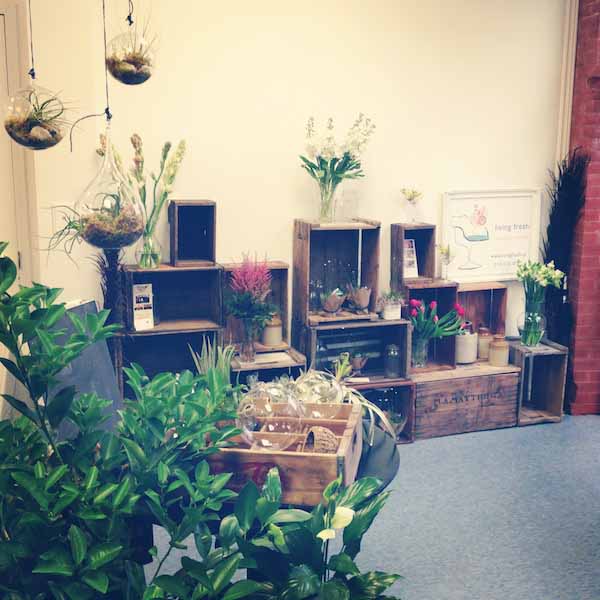 Related posts: