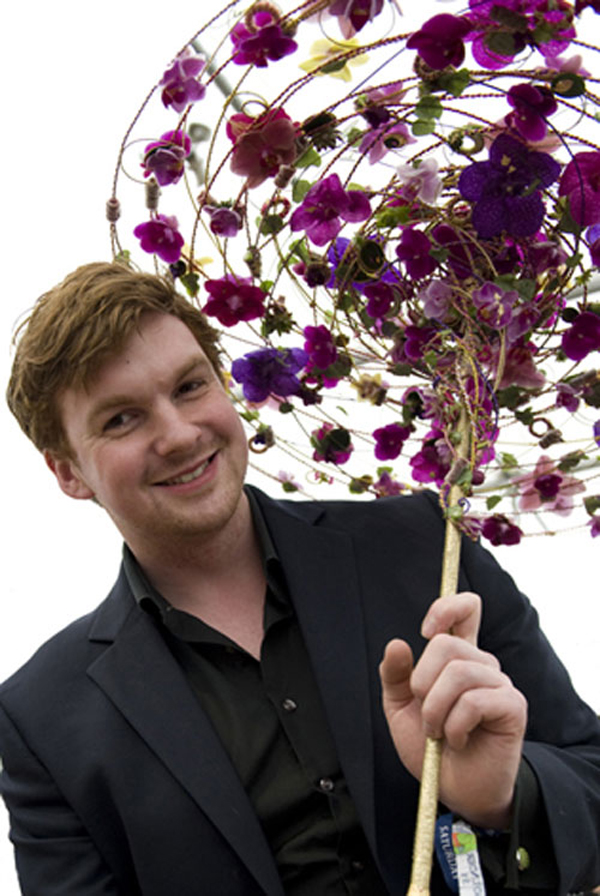 Your name: Joseph Massie
Your Business name: Joseph Massie Creative
Your Location: Liverpool, England, UK
How did you start your business?
Even when I was in high school, I knew I wanted to run my own business. I'd been involved in an enterprise scheme during my education, and just knew that it was the right path for me. However, I also knew I didn't want the responsibility of starting my own venture before I was 25 ~ as a young designer I knew I had a lot to learn, and I wanted to learn without the responsibility of a business at the same time. I decided to devote my teens and early twenties to education ~ learning from premier national and international designers, traveling the world, and competing in design competitions.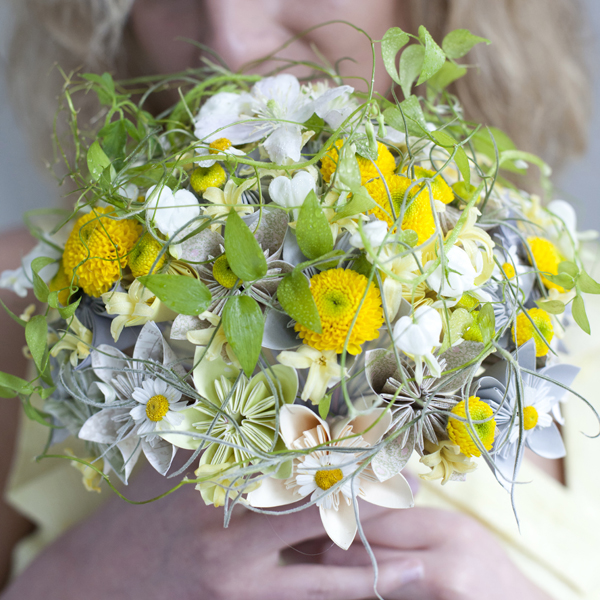 Little did I know, but when it came to start my business, Joseph Massie Creative, I'd already created a nice little platform for myself in the professional market. Honestly, without being aware of it, every time I was entering a competition, such as RHS Chelsea Flower Show, that was building my reputation, and over time I'd built up quite a competitive history. I've now won ten national competitions here in the UK, including five RHS Chelsea Flower Show Gold Medals, and finished top three in both the World Youth and European Youth championships. Its now a case of developing and building from that history.
How many years have you been in business?
Only 8 months and counting! I started the business in January 2013, and I absolutely LOVE it.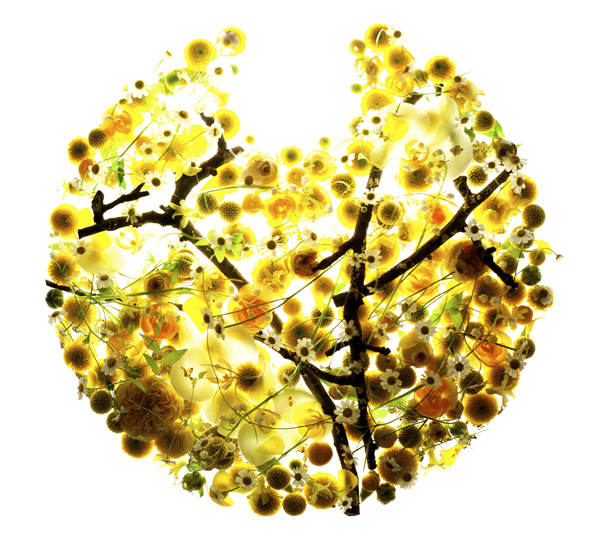 What is your design aesthetic?
My aesthetic is 100% contemporary ~ I love art, I love design and I wholeheartedly encourage pushing the boundaries. I like to create pieces that have an impact, that affect the space that they're in. Our work is our couture; often bespoke, technically excellent, and visually resplendent.
It was a conscious decision earlier this year to mark a distinction between our art and design services ~ two from our eight primary services which we offer. I now create mixed media art works, installations and take part in exhibitions, right alongside our design services for commissions, corporate work and events. I find this balance keeps me in both business and creatively satisfied. It's the right mix for right now.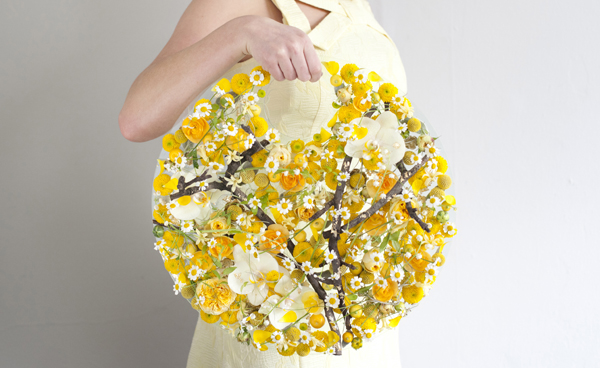 How do you create your style and where do you draw your inspiration?
My style has definitely evolved over the years, moulded by the tutors I've learned from, but I've been able to take my education and channel it into my practice. I really took some time to create a vocabulary for my design work ~ what materials I like to use, what glassware we'll incorporate, what scents and textures are a prerequisite ~ and that is so important as a young designer. You have to know what you stand for and what creates your signature piece. It's about identity and about what you're showing the world.
Inspiration is key to my work and our practice ~ often when I'm perplexed with a specific project or struggling with an unusual brief, I just need to find that one thing I can connect it to. You know ~ whether it's a scrap of fabric, an old movie or cologne ~ it can be anything! But once I've found that key, the ideas flood, and the whole process is pretty effortless. I've never struggled for inspiration, and I'd always encourage others to look outside of their comfort zone. Look at fashion. Look at architecture. Head to a gallery. Go outside your comfort zone and push your boundaries.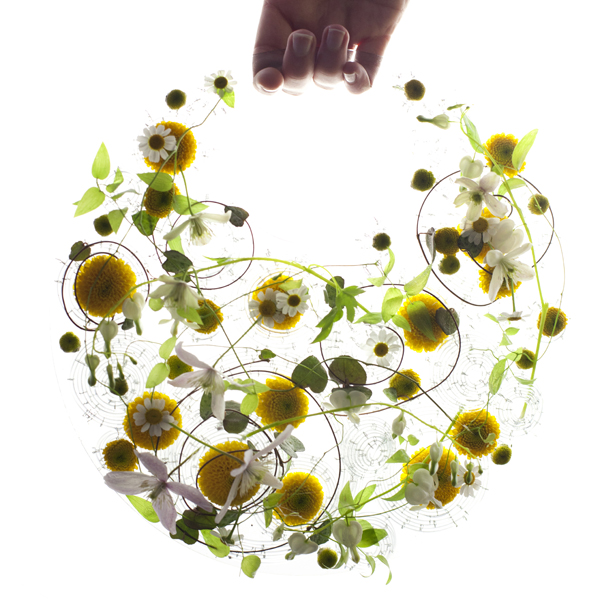 What are the trends, flowers & colors that are unique to your region?
Here in the UK, we're having a resurgence of fabulous "just picked", loose, natural designs that are cropping up in magazines, in the blogs and on television. I think it's a great response to the recent and current economic climate – theres really this revolution into crafting, knowing where things are sourced from and making your own from what you know; really counting on what you can feel rather than what you've been told. As a designer you have to know what trends are popular, but also know how to incorporate them neatly into your work. You should never sacrifice your aesthetic for a trend ~ it's a poor trade off.
Are you a retail shop, studio/warehouse or home based?
We're currently studio based, in a cool brick building, right in the heart of Liverpool city centre.
Do you offer any services in addition to floral designs?
At JMC, we offer eight primary services: Flowers + Art, Design, Corporate, Events, Lifestyle, Education, Literature and Styling & Visual Merchandising. Due to my successful competition platform in the UK and Europe, I started out hosting a lot of educational events – demonstrations, workshops and seminars – which I love presenting, alongside writing and of course my art and design work.
Now, due to demand we're branching out into corporate work, event design, lifestyle and styling and visual merchandising too. It's a lot of fun and a lot of work too, but I like having a varied schedule ~ one week can see me competing at RHS Chelsea Flower Show, followed by a high profile design commission, before flying out to China for a tour of educational events, full of workshops and seminars. It really is that varied!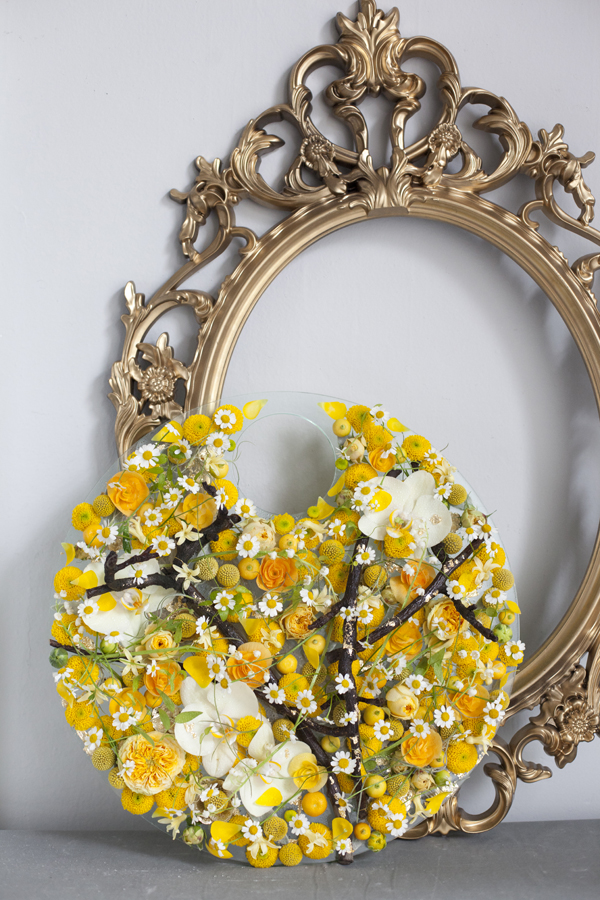 What tool in your toolbox can't you live without?
I love working with Japanese secatuers ~ they're just exceptional.
What's your favorite flower?
I'm afraid I don't have one specific flower I love ~ it really does change from season to season. I'm generally more fond of quite unusual blooms ~ the rarer or more exquisite the better. At the moment, it's the incredible Cafe au Lait dahlias.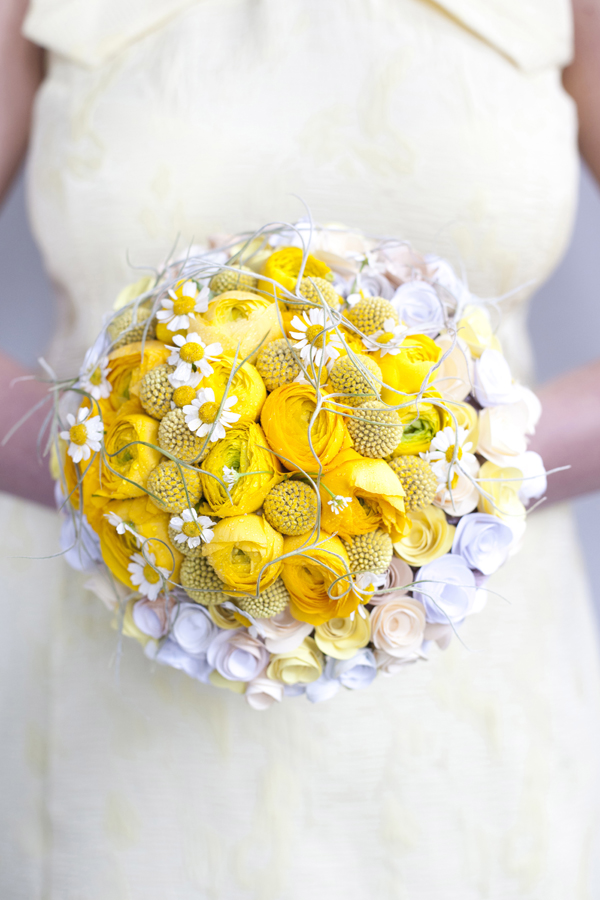 Anything else you'd like to share with Flirty Fleurs followers?
We've actually just relaunched our new website (www.josephmassiecreative.com) so be sure to check out our work. Also, in 2014, we've got a few international tours in the pipeline, so if we're presenting any educational events in a country or city near you, you'll hear about it first through our newsletter (which you can subscribe to on our site) or at our blog ~ the Notebook.
Your contact information:
W: www.josephmassiecreative.com
We're also on:
Facebook: https://www.facebook.com/JosephMassieCreative
Pinterest: http://pinterest.com/JosephMassie/
Twitter: https://twitter.com/Joseph_Creative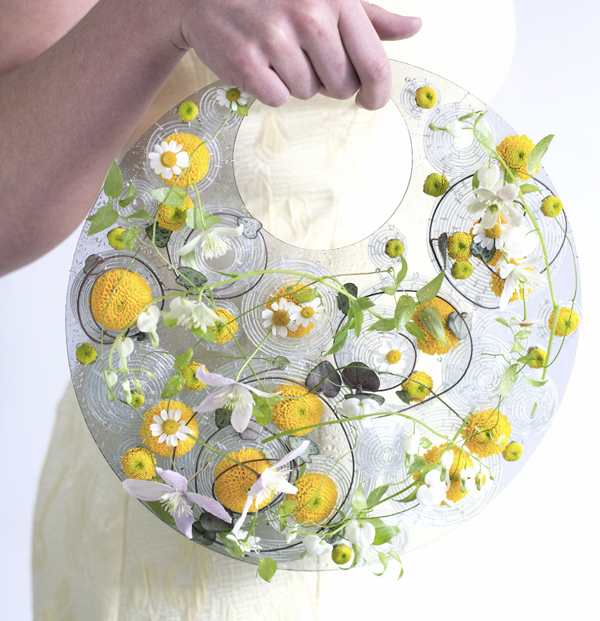 Related posts: