Your name: Jessica Robinson
Your Business name: Jessica's Country Flowers (JCF)
Your Location: Collinsville, Connecticut
How did you start your business?
I started after while working for everyday florists, they wouldn't let me design. So, I started my own company at 19. Funny part, those florists offered us money to shut our company down and wanted me to come back and design for them years later.
What is your design aesthetic?
I love monochromatic and simplicity. I also really love detail. The more detail the better. Your eye will move and be attracted throughout the table design with more details.
What inspires you?
Everything. Fashion, the nature that surrounds us.
What are the trends, flowers & colors that are unique to your region?
The great part of our company is that everything is custom designed for each client. We're designing many weddings with white flowers, accents of either pale green or creamy colors. People are looking for romantic and sophisticated. We also are finding a trend to go "green". Where we are utilizing as much locally and organically grown flowers, herbs and berries. (every aspect of the wedding has "green" elements) A pop of color is also trendy right now. Most popular is purple.
Are you a retail shop, studio/warehouse or home based?
We have a consultation studio in an old factory which has been renovated. Our design studio is situated on my parents farm, an old sugar house we renovated and overhauled. We added a walk in cooler and have a 40-foot storage container for supplies. We are by appointment only and design exclusively for weddings and events.
Do you offer any services in addition to floral designs?
We provide custom designed arbors, chuppahs, linen rentals, rentals of pedestals and full planning services.
What does your toolbox look like?
We have several tool boxes because we have a team of designers. It's loaded with all the essentials and everything you "might" need.
What tool in your toolbox can't you live without?
Probably oasis floral glue. LOVE to use that for our signature tree centerpieces.
What's your favorite flower?
Probably David Austin garden roses. Gorgeous, fluffy petals and full of intense scents.
Anything else you'd like to share with Flirty Fleurs followers?
Think outside the box. Forget about what your competition is doing and make your company stand out. That will win you customers in the end. Connect with photographers (that your clients hired) and ask for images of the wedding. Submit those images to magazines and blogs, basically who ever will give you an editorial feature. The more real wedding images you have to show potential clients, the better.
Contact Information:
Jessica's Country Flowers
Collinsville, Connecticut 06022
www.jesscountryflowers.com
http://jesscountryflowers.blogspot.com
860-673-6693
"Exquisite Couture floral designs for the most distinguished couples. Traveling throughout New England, New York and beyond"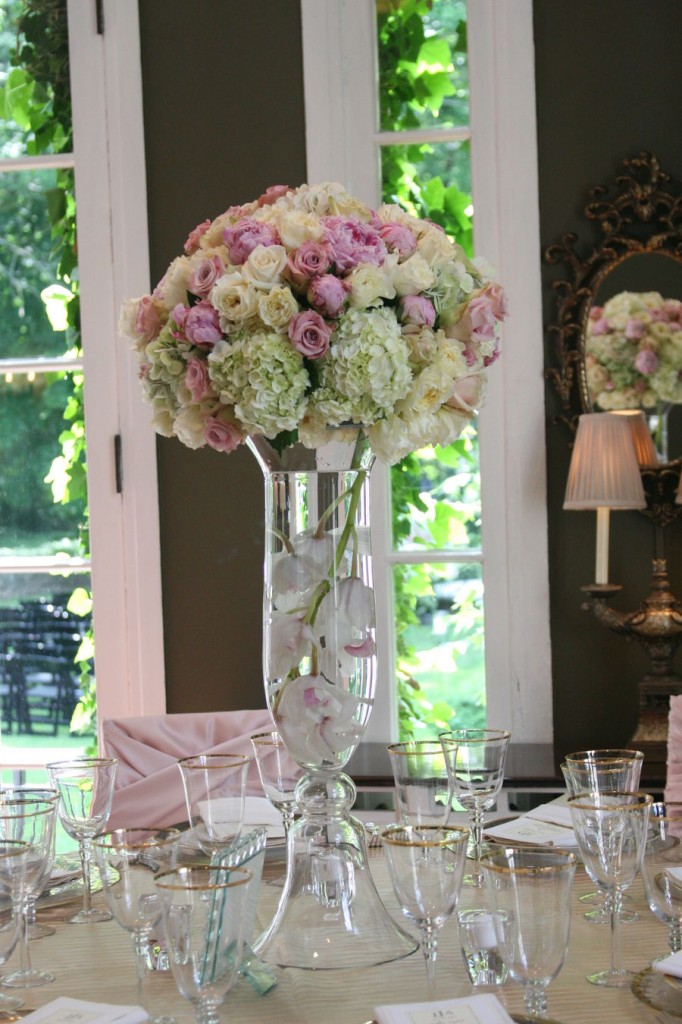 Related posts: