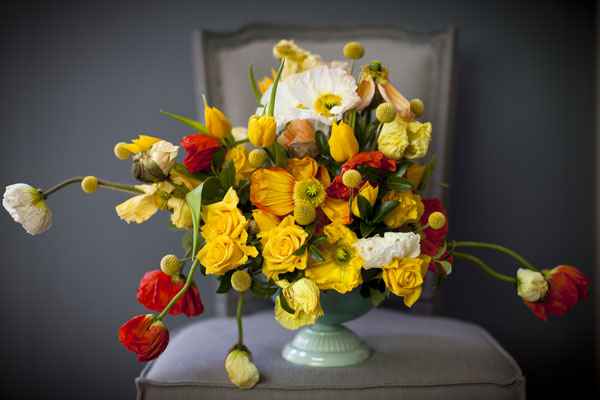 Your name: Jay Archer
Your Business name: Jay Archer Floral Design
Your Location: Hampshire, England, UK covering London, the South East up to the Cotswolds- and beyond!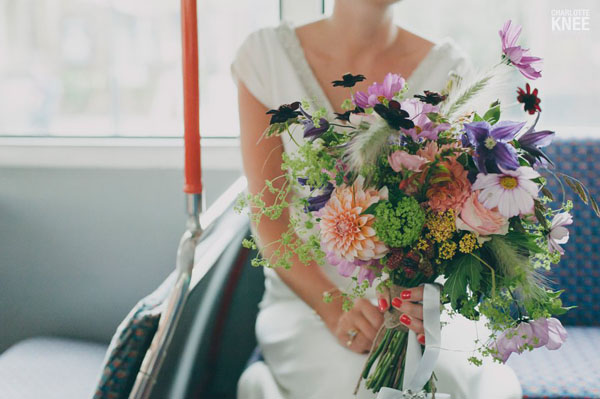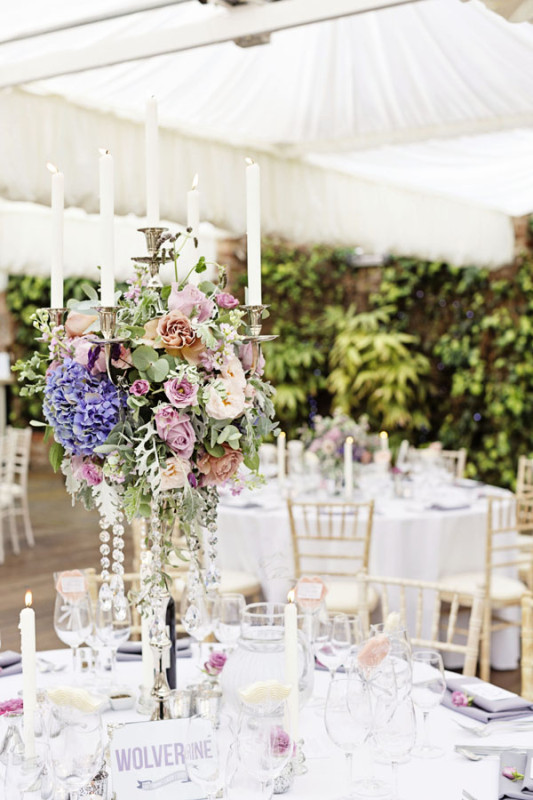 How did you start your business?
I remember feeling a bit lost when I was about 18/19 so I signed up to loads of courses, one being floristry and one being a life coaching course. The latter wasn't what I thought it would be and was all a bit 'out there' but one thing did resonate with me, and that was to make your 'someday island' happen- essentially, it means making your dreams reality. I wasn't entirely sure what I wanted to do, but knew I didn't want to work in offices forever more, nor did I like being bossed about! The floristry course clicked with me, and I realised I already knew heaps about flowers, thanks to my Grandparents and an appreciation of the natural world. I've always been creative, but never found the right channel for it. I didn't enjoy college- the courses were too stiff, too old fashioned so after learning the basics- like wire work- I taught myself using foraged and home grown flowers.
I moved nearer to London from the West Midlands for better opportunities, and met my soon-to-be husband who encouraged me to go for it. Friends started asking me to do flowers and before I knew it I was promoting myself as a wedding florist. I get such satisfaction from my job, of helping clients realise their vision on the most important day of their lives. And I am the boss of me!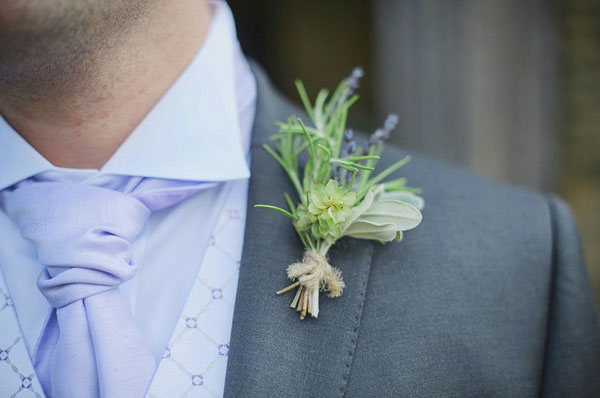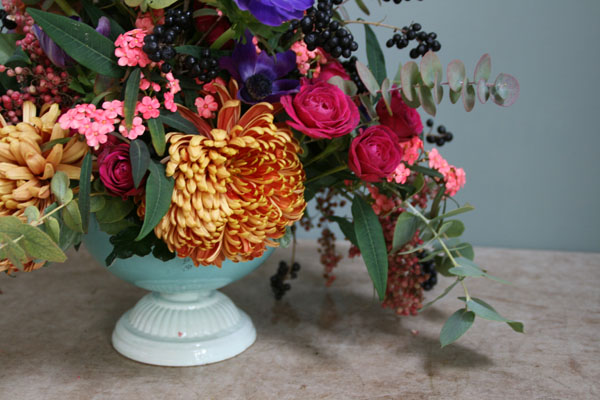 How many years have you been in business?
This will be my 3rd official year, but I did my first wedding in 2010. I got serious in 2011 and have been going at it ever since!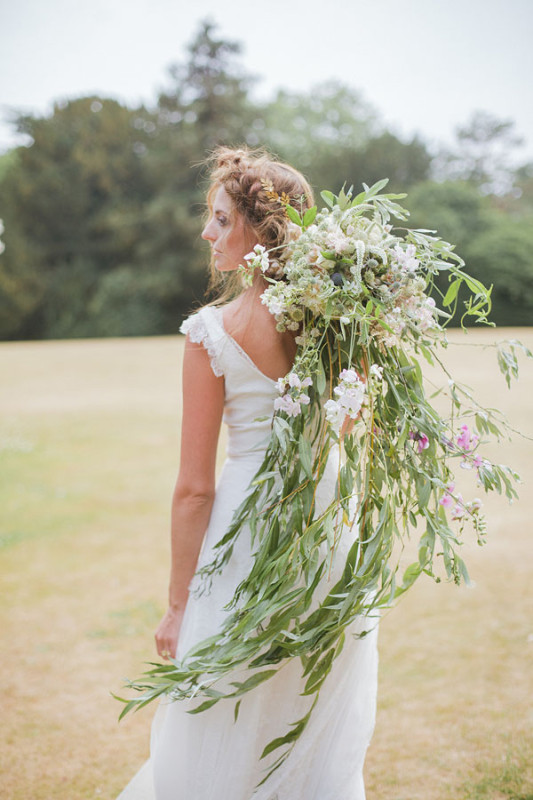 What is your design aesthetic?
I like wild looking flowers- the petals can't be too perfect, I like it if they're a bit weather-worn and mottled. I cram in a bazillion textures too, and scents. I don't like creating 'shapes'- no domes, or anything too compact. I study and try to understand the individual flowers and let their stems and growing direction dictate the finished aesthetic. I try not to pigeon hole myself into 'vintage' or 'country' style flowers… English romantic?!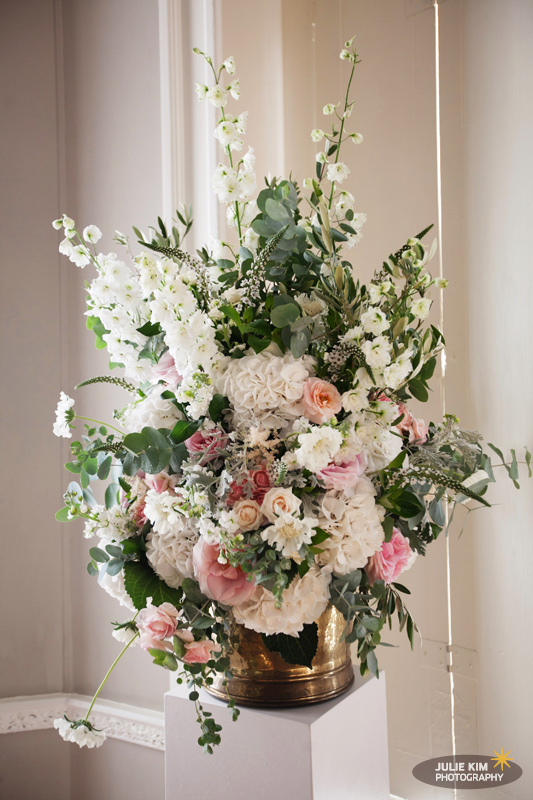 How do you create your style and where do you draw your inspiration?
I just go with it and see what pops up on the day, taking into consideration the clients preferences of course. I am lucky that people who come to me are the types of people I want to work with, and don't try and micro-manage or change my style. I often get a very loose brief, which is how I prefer it.
I draw inspiration from landscapes, seasonality of flowers and my suppliers- one supplier grows certain varieties of foliage that are only available to JAFD which is really exciting.
I try to avoid social media as much as I can, or looking/ following other peoples work that is as I find it holts creativity and breeds inferiority.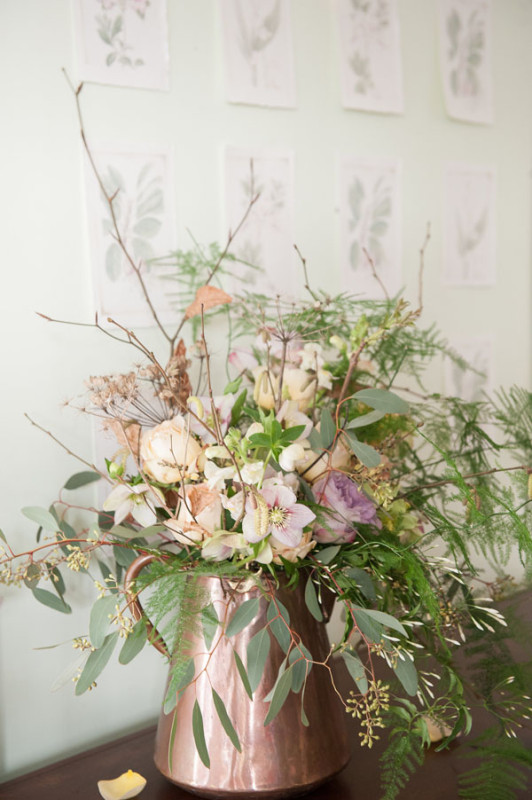 What are the trends, flowers & colors that are unique to your region?
The 'English country garden' aesthetic! Clients who come to me what something different from traditional wedding flowers, something looser and more carefree. Most of my weddings are colourful, and we use only seasonal flowers- homegrown sweet peas, sunflowers and herbs in summer, Cornish grown ranunculus, narcissi and tulips in spring and so on. Not to say we don't add other things, but our work is dictated by seasonal, fresh English blooms.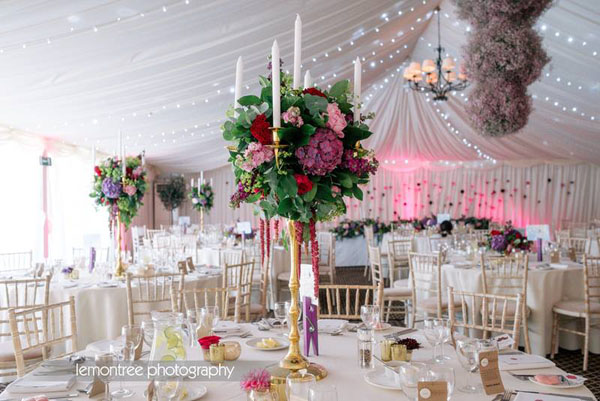 Are you a retail shop, studio/warehouse or home based?
Home-based workshop.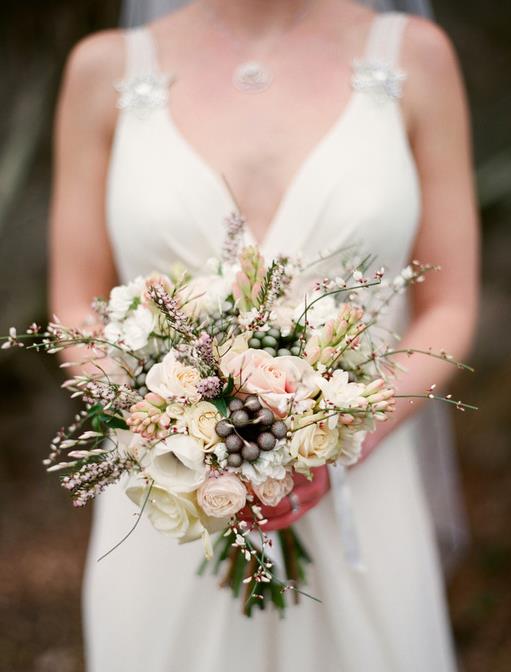 Do you offer any services in addition to floral designs?
On the day styling, prop sourcing and generally supplier/ planning guidance but that's all part of the JAFD service, as standard.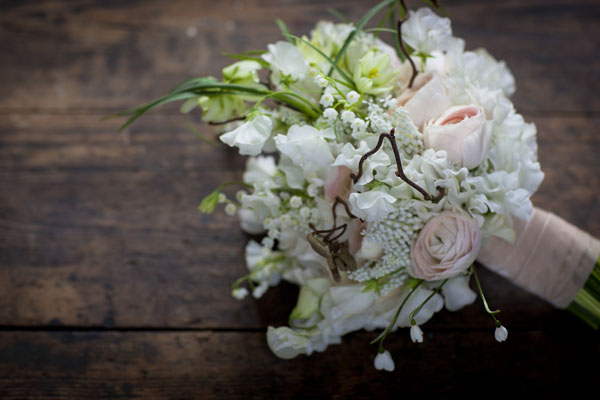 What tool in your toolbox can't you live without?
HA! My Tasmanian devil PEZ dispenser- my other half bought it for me as a pick me up when I am tired but it has since ran out of sweets, and just reminds me of him, my aspirations and brings a smile to my face.
Also, Body Shop Hemp handcream, chicken wire and scissors. Obvs.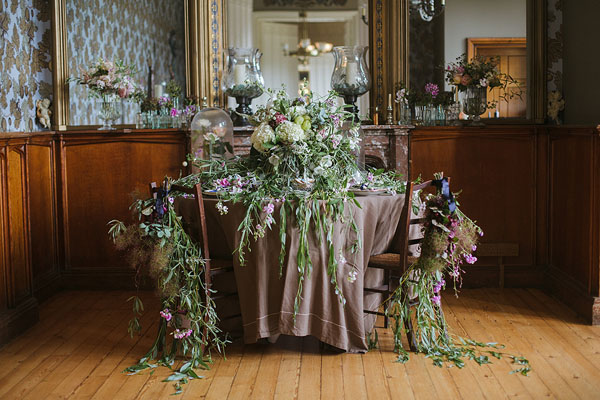 What's your favourite flower?
Undoubtedly the humble sweet pea. To me, it's that late-summer garden heady scent like no other. Roses and peonies are predictable and overrated in my opinion, but the sweet pea is unexpected, charming, characterful and cute, even when it loses its petals. I also like red amaranthus, my home-grown café au lait dahlias and sunflowers- they make me smile.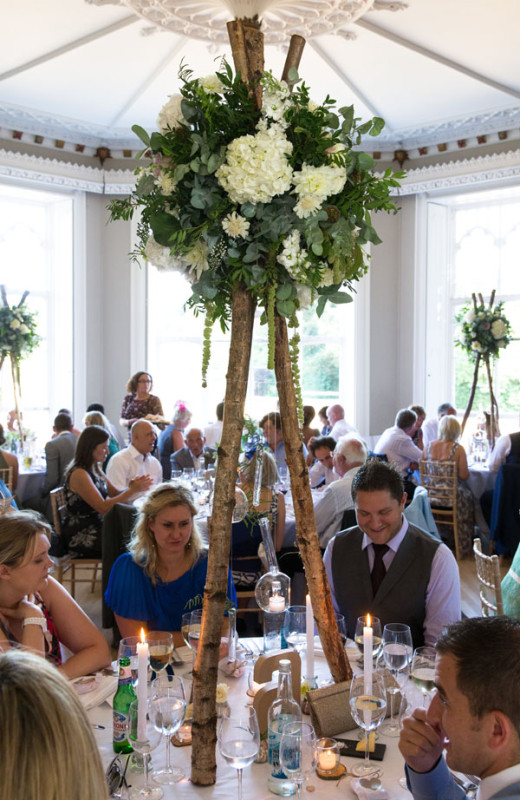 Anything else you'd like to share with Flirty Fleurs followers?
Make your 'someday island' a reality… what's really stopping you?! I set up a business without savings (or loans) and with sheer bloody-mindedness and determination. And now I am living the dream. Do it, don't wait for tomorrow.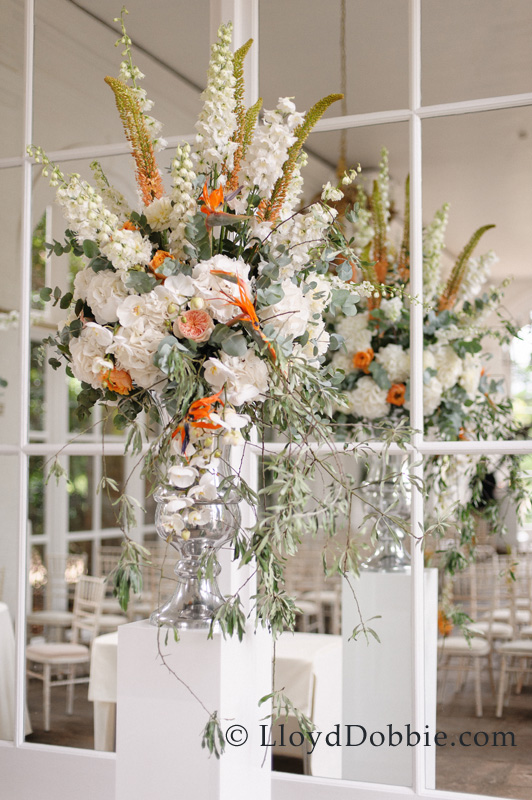 Your contact information:
Jay Archer Floral Design
http://www.jayarcherfloraldesign.com/
https://www.facebook.com/JayArcherFloralDesigns
https://twitter.com/jayarcherBlooms
http://www.pinterest.com/jayarcher/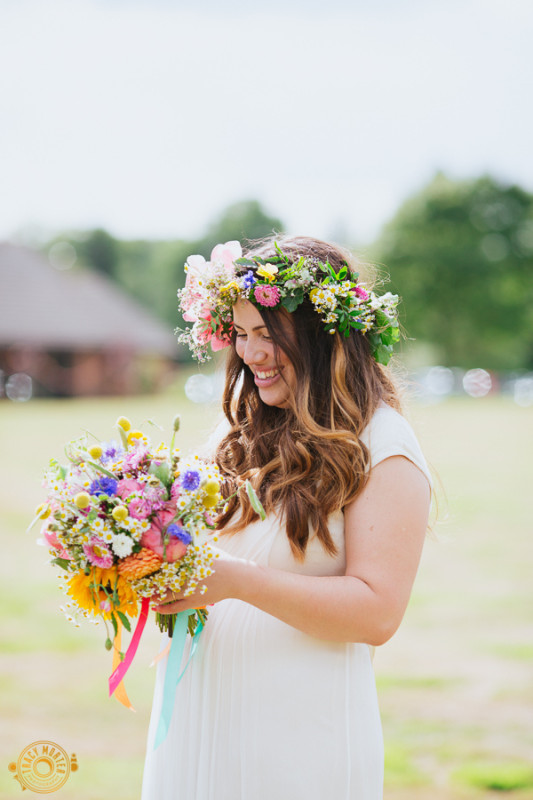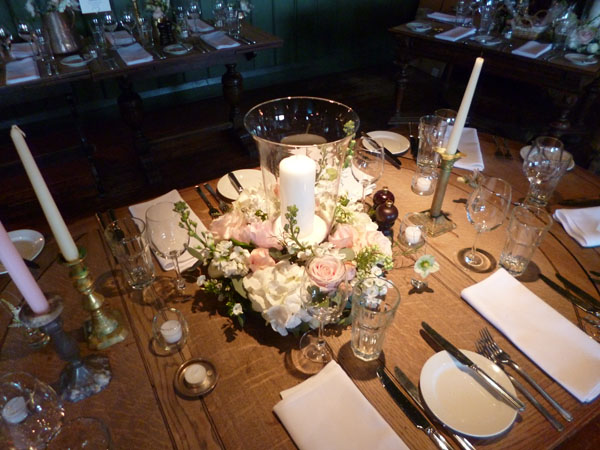 Related posts: