Your name: Isha Foss
Your Business name: Isha Foss Events
Your Location: Chesapeake, VA
How did you start your business?
I was working as a project leader for a chemical company and someone asked me to help them plan a conference.
What is your design aesthetic?
I really like monochromatic arrangements in interesting containers.
What inspires you?
Nature and architecture
What are the trends, flowers & colors that are unique to your region?
We are the South and so you get a lot of that warm hospitality at weddings.
But we are also a military town so you get the diversity of all the transplants. We do it all here.
Are you a retail shop, studio/warehouse or home based?
I have a small studio/warehouse – love it!
Do you offer any services in addition to floral designs?
We offer planning as well as theme and holiday decorating.
What does your toolbox look like?
I have a two-tier rolling tool box with lots of compartments for all my necessities. I actually have a planner box, a floral box, and a ceiling kit – lots of clips/hooks, cables, zip ties, monofilament, etc.
What tool in your toolbox can't you live without?
My favorite items are my many sizes of zip ties. If we mean hardware, it would have to be wire
cutters – gotta get those zip ties off!
What's your favorite flower?
I refuse to have a favorite. I love all flowers but am really enamored with all forms of protea.
Anything else you'd like to share with Flirty Fleurs followers?
I love my job!
Contact Information:
Isha Foss
Isha Foss Events
840 Juniper Crescent
Suite 114
Chesapeake, VA 23320
757.410.3436 p
757.410.3437 f
800.410.0646 tf
e-mail: isha@ishafossevents.com
web: www.ishafossevents.com
blog: www.weddify.com
Follow me on Twitter!: ishafoss
facebook: isha foss events
(click on images below to enlarge)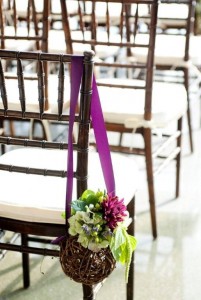 Related posts: