Your name:
Mandy Majerik, AIFD, PFCI
Your Business name:
Hothouse Design Studio
Your Location:
Birmingham, AL + Beyond
How did you start your business?
I have always been around flowers my entire life. I remember from my earliest days visiting my Grandmother's florist and helping her with floral tasks! After obtaining my college degree, I took over the family business – implemented a new marketing plan to a new target audience (wedding market) and I have been full force ever since!
What is your design aesthetic?
Expecting the Unexpected is always notable when it comes to an original Mandy Majerik – Hothouse Design! I love using objects in unexpected and inventive ways. I love collections – of buttons, butterflies, etc. My designs have been known to include overgrown okra, carrots, cotton, antlers, vintage brooches, paper remnants, men's ties – you never know what to expect!
What inspires you?
The little things. From a crack in the cement to the shape of a garden gate – line is everywhere. I always find inspiration in the most unexpected places.
What are the trends, flowers & colors that are unique to your region?
I know it is being used in several places across the country now, but Cotton is a Southern favorite! From groom's buttonholes to bridal bouquets – I have found the soft hue and texture to add a great quality to my designs! In Alabama we are very lucky to have several things that grow naturally and abundantly such as magnolia and gardenias,etc.
Are you a retail shop, studio/warehouse or home based?
I have a studio space with a meeting room, showroom of props and a workspace/storage where I keep all of my supplies, etc. I am primarily a wedding & event designer, but I do have several corporate accounts that I service for daily needs.
Do you offer any services in addition to floral designs?
I continue a rotation of very select interior design clients. My degree is in interior design and I do enjoy it very much. I only take on as many as my time management will allow me to – without taking away from my wedding and bridal focus.
What does your toolbox look like?
One big box of chaos! I always try to organize it – catch myself reorganizing it and then on my way out the door to an event simply tossing in a few "extra" things I can't do without! Although my tool box can be a bit haphazard at times, I have a VERY organized stick pin collection – colored pin heads, bout pins, corsage pins, utility pins – all in one box in different compartments. I wish I could keep all of my life that organized!
What tool in your toolbox can't you live without?
Cling – that green sticky gooey, green bubble gum like substance can be a designer's best friend. I have used it in several instances during a spur of the moment crisis…and no one ever knew!
What's your favorite flower?
Oh, what a hard question for a girl like me! I would have to say that I have many loves, but it is definitely a toss up between a calla lily for its "designer value" for being easily manipulated and long lasting and then my romantic side loves a garden rose – the smell, the shape and the color!
Anything else you'd like to share with Flirty Fleurs followers?
Being a member of Professional Floral organizations such as AIFD – American Institute of Floral Designers and PFCI – Professional Floral Communicators International has proven to be a great investment of time and money for all of the relationships I have developed over the years. I encourage everyone to at least look into joining an industry organization – it is invaluable.
Contact Information:
Mandy Majerik, AIFD, PFCI
Hothouse Design Studio
205.324.2663
http://www.hothousedesignstudio.com/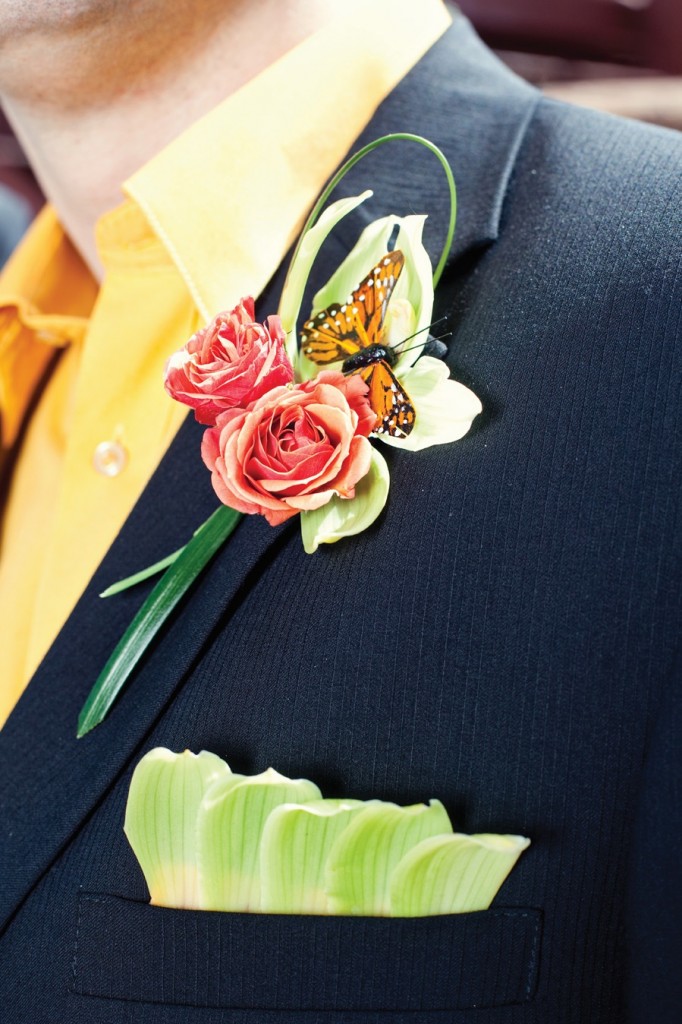 Related posts: