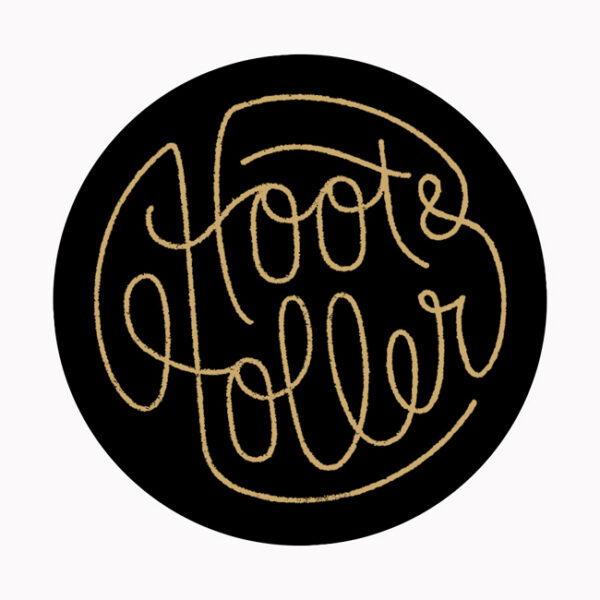 Your name: Malori Maeva
Your Business name: Hoot & Holler and Noir Floral
Your Location: Phoenix & Chicago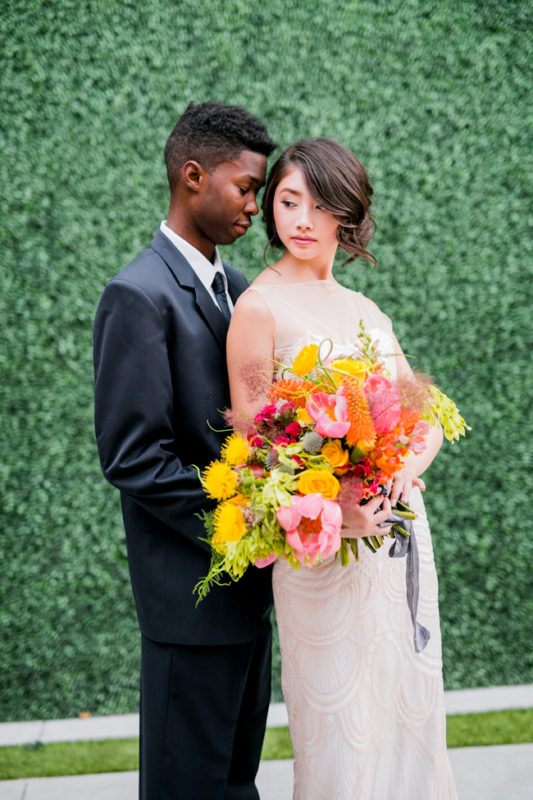 How did you start your business?
I started working with flowers as a way to make my day job more interesting. I was an assistant to a project manager in a restaurant group and needed a creative outlet. I discovered that all of the flowers in the group's restaurants were done in house so I started to shadow the man that did them. I fell in love with it and left my day job after about a year to pursue floral design full time.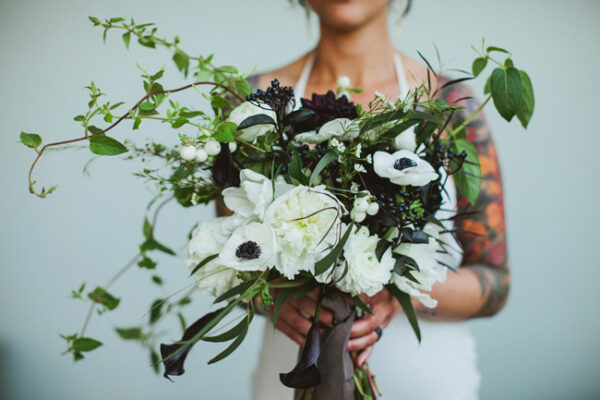 How many years have you been in business?

A little over three years.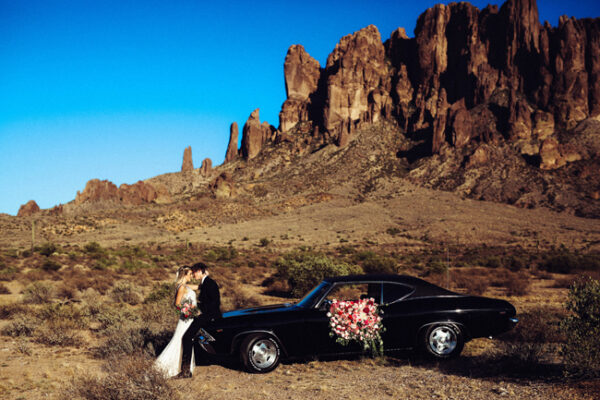 What is your design aesthetic?
Our work has become known for featuring unusual blooms and a wide blend of foliage for a wild look. We love to design with dark colors and objects that might not seem like a natural fit for wedding floral.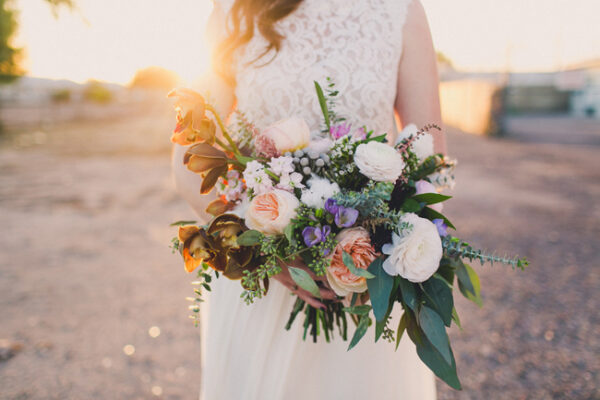 How do you create your style and where do you draw your inspiration?
Part of my style came from my restaurant background where costs needed to be kept low and arrangements needed to last for a long time. Greenery is such a great way to give arrangements character so we always place an emphasis on which greens will best suit the concept for clients. From there, we pull color inspiration and look for a wide mix of textures in the flowers to create depth and visual interest.
I draw inspiration from everywhere but recently I've been feeling especially inspired photography and travel. Last week I spent a few nights in Joshua Tree and came back to the studio feeling energized by the odd beauty of the Joshua Trees. I'll definitely be working to mirror some of the shapes and textures I experienced into my design.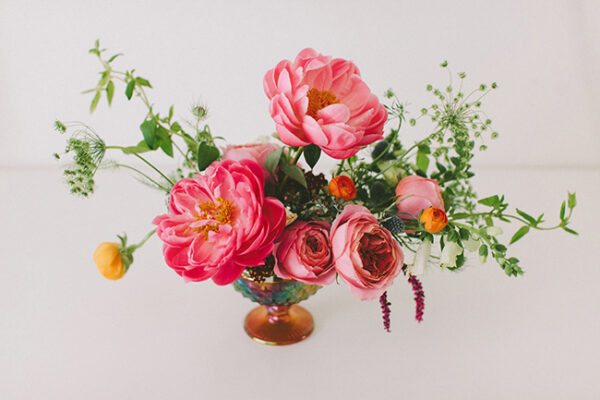 What are the trends, flowers & colors that are unique to your region?
We're in the desert so a lot of our brides request succulents and pastels. We love to incorporate local foliage like olive and eucalyptus into our designs for brides that want a desert style. We always push our clients to take a step past the typical desert stereotype for their wedding designs because Arizona is home to a surprisingly large number of beautiful plants – much more than cacti and the occasional succulent.
Are you a retail shop, studio/warehouse or home based?
We have a studio in South Phoenix.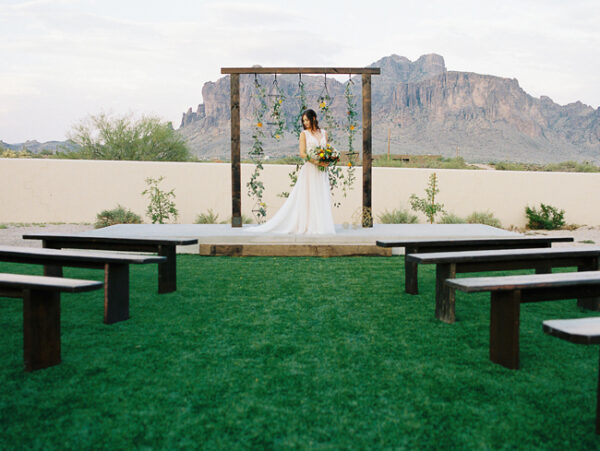 Do you offer any services in addition to floral designs?
We just created another brand under the Hoot & Holler family called Noir Floral & Styling. We're thrilled to now offer our clients full styling packages. We also have a full rental inventory of unique vases as well as a few different styles of arches available. Additionally, we have a metal shop on site at our studio so we are able to fabricate custom arch and install designs for our clients.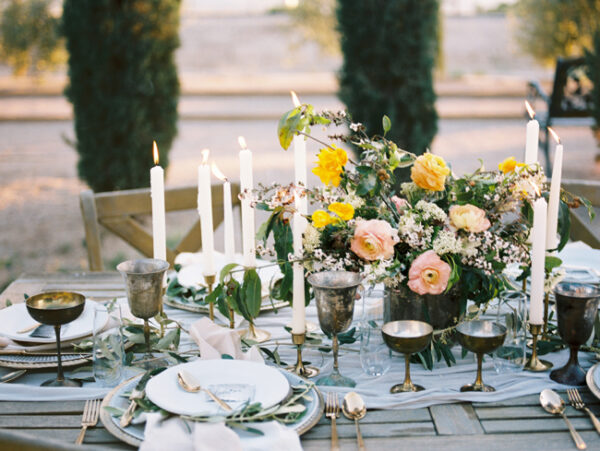 What tool in your toolbox can't you live without?

I can't go without 26 gauge paddle wire. We use it everywhere from installs to crowns.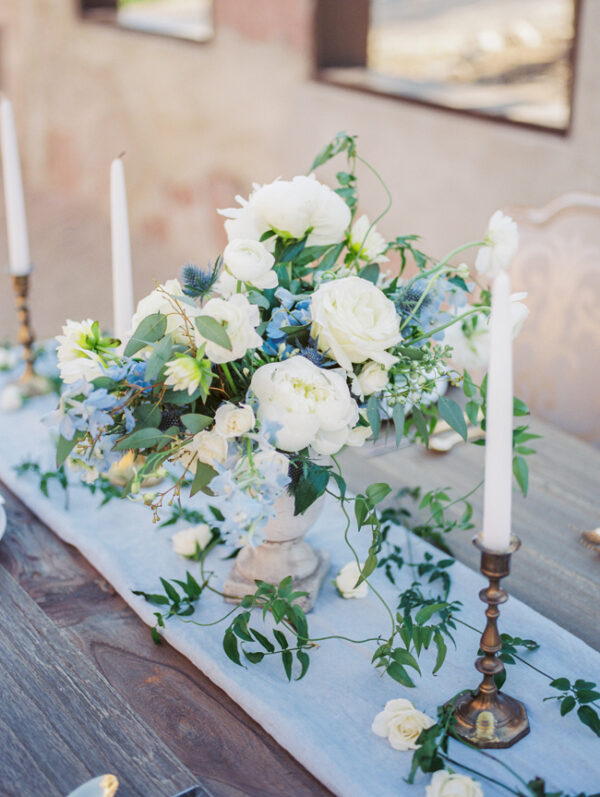 What's your favorite flower?
Black Bearded Iris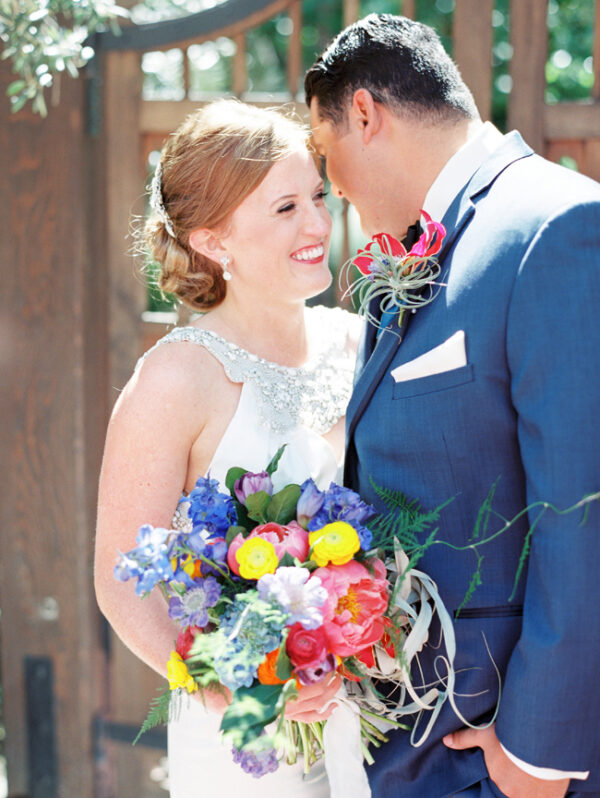 Contact information:
www.hootandholler.co / www.noirfloral.com
ig: @hootandholler / @noirfloral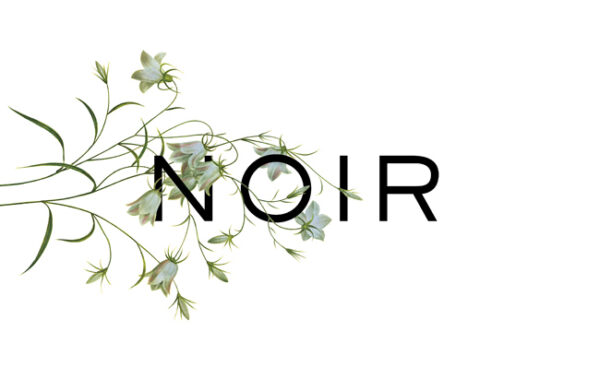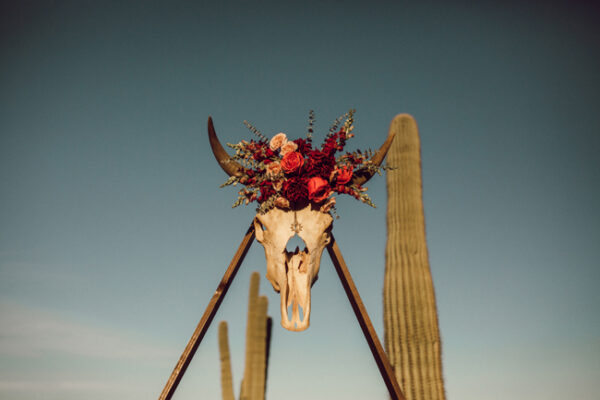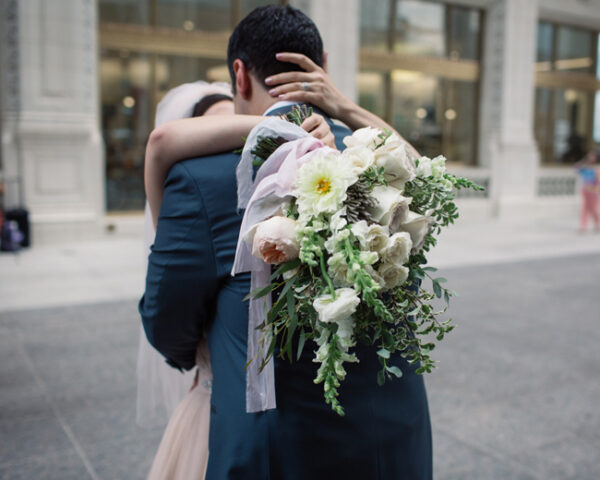 Related posts: