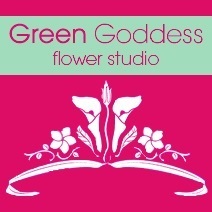 Your name: Coral Shortt and Chantell Lethbridge
Your Business name: Green Goddess flower studio
Your Location: Cape Town, South Africa
How did you start your business?
We both had experience working with either for other people, or in a business in another city. Then our daughters met at school and we met through our daughters. We got chatting about our love for the wedding and flower industry – and decided to join forces in Green Goddess flower studio.
How many years have you been in business?
3 years jointly as Green Goddess, but we each have several to many years experience working for other or our own floral companies.
Are you a retail shop, studio/warehouse or home based?
We are a home based studio with a vision 🙂
What is your design aesthetic?
Chantell: I actually like very modern flower design, so I always refer back to basic principles of good design when arranging – simplicity, proportion, perspective – a good line to create movement through the arrangement and colour. I often leave something out, to simplify the look, and rather add more texture to create interest. It's a trick of the eye that stops even very full, flowery arrangements from looking busy.
Coral: My design style is more classic and romantic. I like well-balanced arrangements from all aspects: colour, shape, size and texture of flowers and flower size to container size. Having said that I am always game to try new things and am currently 'in love' with the very 'botanical' or Constance Spry style of flowers.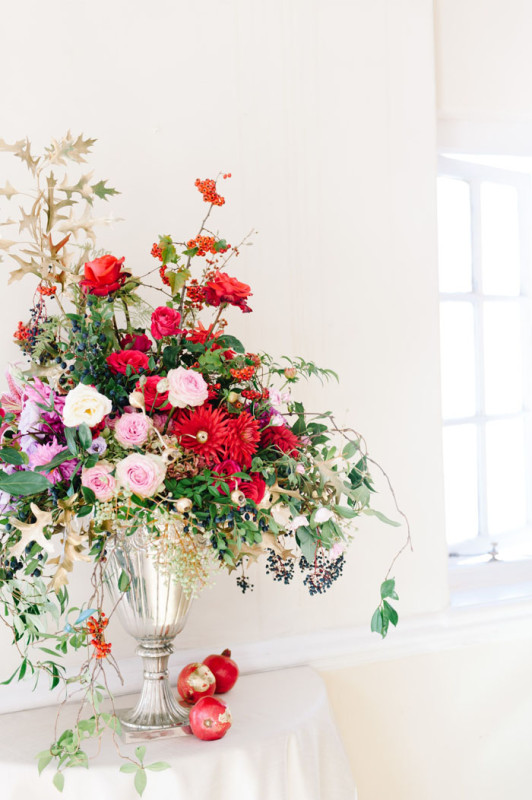 How do you create your style and where do you draw your inspiration?
Our style is contemporary but still pretty. We like to include the container in the overall design of the arrangement. We use a lot of garden blooms and a great variety of foliage, herbs, moss, berries, fruit and buds to create interest. We like a little surprise too – berries sprayed gold or leaves dipped in glitter – something unusual. We don't rely on expensive blooms to create a show with no design or style to back them up. Anyone can do that.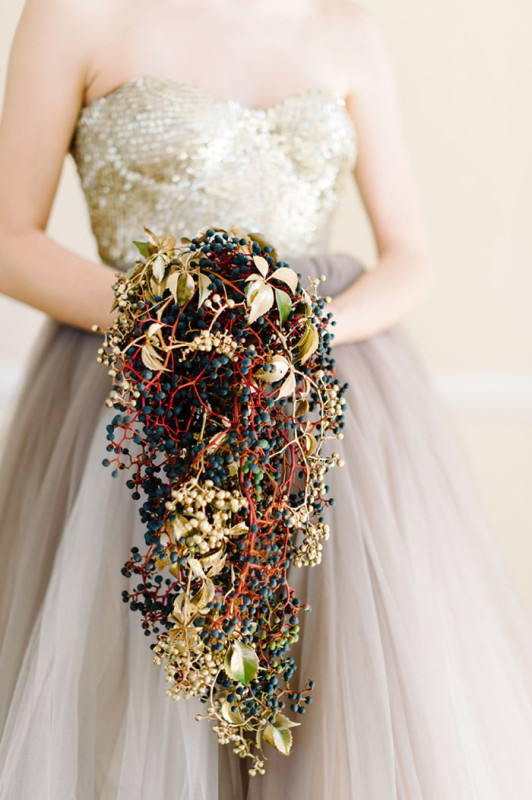 Cape Town is a great city for design inspiration. It is brimming with "creative's" from all fields and we like to "steal with our eyes". Keeping abreast of other designers keeps your ideas fresh and forward looking.
Saying that, we try to limit exposure to Pinterest. Although it's a great tool to establish the look and feel for a client, it can lead to visual overload and confusion for our couples as there are so many ideas out there.
What are the trends, flowers and colours that are unique to your region?
Cape Town is a vibrant, summer city with vineyards, mountains and beaches and so local weddings take on a variety of styles. South Africa tends to follow northern hemisphere trends as we are a season behind and our local clients do reference many international blogs or magazines for inspiration.
Luckily we have some amazing local blogs that are doing a great job of show-casing local talent and designs e.g. www.theprettyblog.co.za
What is popular at the moment includes rustic, farm-styled weddings, often held on a real farm (of which we have many) with very neutral colour scapes, lots of raw wood furniture and eclectic décor, including plenty of containers gathered by the couples themselves.
Beach weddings remain popular with real peasant style dining and décor, as do wine-farm weddings as we have a huge host of amazing wineries and restaurants in the Western Cape.
The wine-farm weddings tend to be more elegant in style, but again the colour schemes span all colours of the rainbow. South African's it seems, are not completely driven by trends when it comes to colour schemes.
We are also home to the Cape Floral Kingdom and so we get amazing protea, leucodendrons and cape foliage. The variety is endless. We love to work with these materials and combine them with soft, blowsy blooms to make them look fresh and pretty. There is endless scope to do something new here. We try not to take for granted what we have. And are always on the lookout for interesting flora to add to our designs.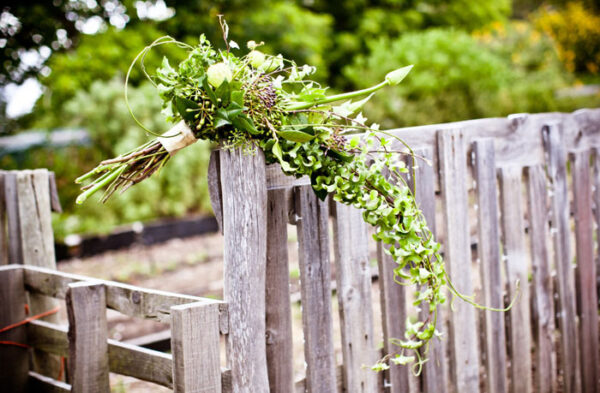 Sadly nowadays, most southern African flowers are grown and distributed more widely in Europe than are commercially available here (probably due to the size of the market here vs abroad). For example – gloriosa lilies – are not grown commercially in South Africa. And the variety of commercially grown flowers available in SA does not compete with the US and Europe. Many brides come asking for certain flowers e.g. astilbe that they see on international blogs or magazines – this does push us to be creative in finding alternatives that will create 'the look', but without having to import these 'out of season' or 'not available' blooms. Or it encourages us to try growing them ourselves to supply unusual ingredients to our clients.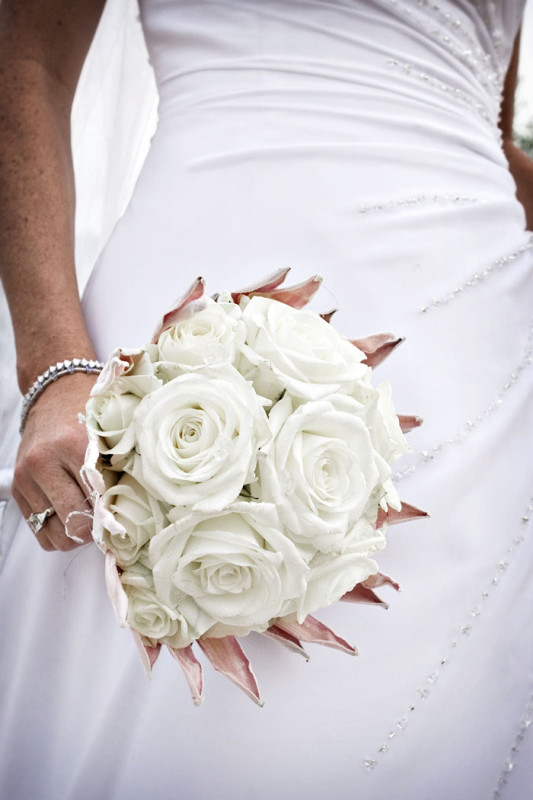 What is your favourite part of being a floral designer?
Of course it is the bouquet. Not all our brides have large budgets and we like to give them a realistic sense of priority as to where to spend their budget. What is going to be photographed the most? What would be the greatest disappointment if it were not right? The bouquet tops the list. We put every effort into making each one spectacular. Our best moment is when we hand over the bouquet and the bride says, " It is more beautiful than I expected", Bliss.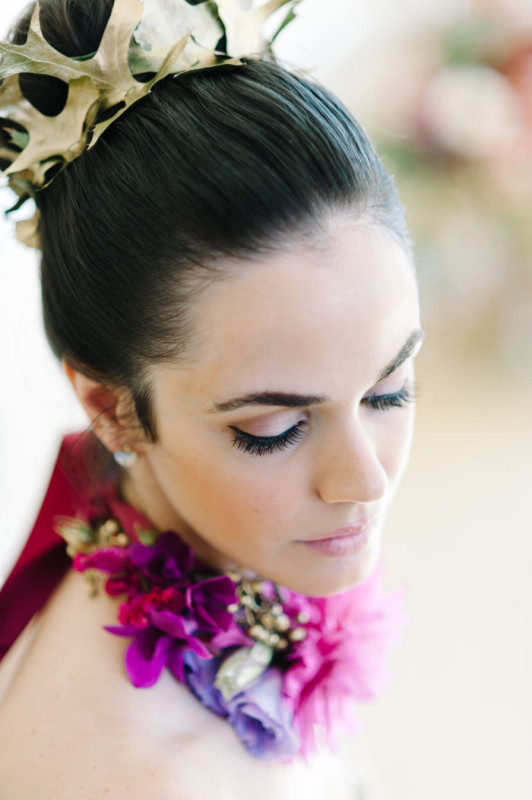 What advice would you give to aspiring floral designers?
Chantell: Being creative is not enough. A good course in the basics of floristry, wiring etc will stand you in good stead and allow you to be more creative as you understand the mechanics of flower work. This is essential if you want to design truly unusual bouquets, buttonholes and hairpieces.
Expose yourself to other design fields, they will feed you and your ideas will be more creative.
You have to have some business savvy. If you don't, like me (Chantell), consider teaming up with someone who does (Coral :)).
Coral: You have to become familiar with the use of 'social media' and how to use it to advance your business in addition to the more traditional advertising avenues. Social media has opened doors and opportunities for us that we would never have achieved otherwise e.g. this interview with you 🙂
If you love what you do and you love it enough, then don't give up – creative industries require huge amounts of passion & energy and you never stop second-guessing yourself and your work and whether you are still relevant. There will be many times when you will be tempted to give up, but if you just hang in there a little longer, unexpected surprises may be waiting around the corner.
It is also an industry where you do have to pay your dues though – you may be very good at what you do, but you are competing against other people who have been around longer and have more experience than you – this doesn't mean you should give up but possibly that Success won't come knocking on your door – you have to go out and work for it.
But it is a very rewarding occupation and the look on a brides face, when she sees the bouquet of her dreams makes all the hard work worthwhile.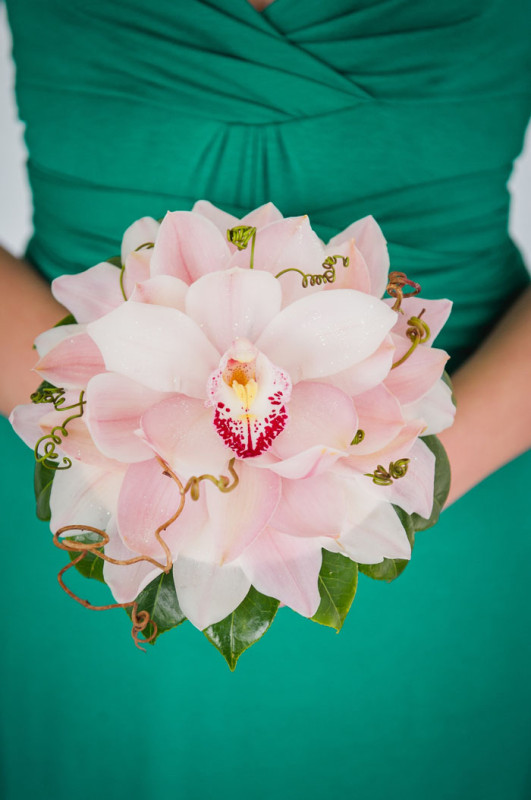 Do you offer any services in addition to floral designs?
Yes, we offer a full décor design, styling and setup service and a limited amount of décor hiring.
We source décor, linen, furniture, glassware, flatware and lighting on behalf of our clients where we can't supply this ourselves. This ensures that the overall aesthetic of the day comes together beautifully as guests don't take in individual elements, but the whole look.
What tool in your toolbox can't you live without?
Oasis floral glue & magnets, wire cutters/pliers, sharp ribbon scissors and of course our trusty secateurs, we even have spare pairs in our cars in case we see something gorgeous to forage on the roadside.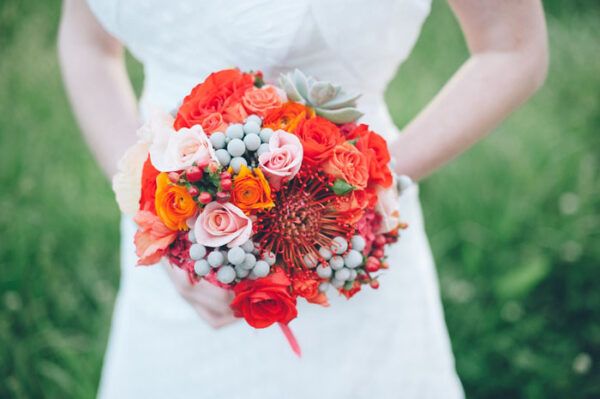 What's your favorite flower?
Chantell: Frangipani – simple shape and heavenly scent – also because not a standard floral cut flower
Coral: The gloriosa lily – for its unusual shape and colouring and because it reminds me of the farm where I grew up – where they grew wild and abundantly.
Anything else you'd like to share with Flirty Fleurs followers
Charge what your worth and don't apologise – a hard lesson to learn when you are starting out…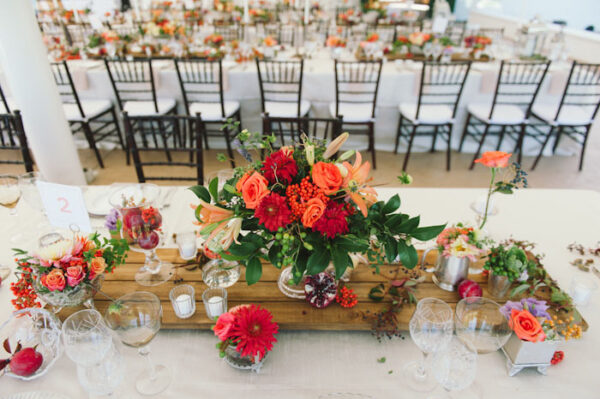 Contact information:
Green Goddess flower studio
Web-site: www.greengoddess.co.za
cell phone: +27(0)829566559
e-mail: coral@ggflowerstudio.co.za
Facebook: www.facebook.com/GGFlowerStudio
Pinterest: http://pinterest.com/greengoddessza
twitter: greengoddessza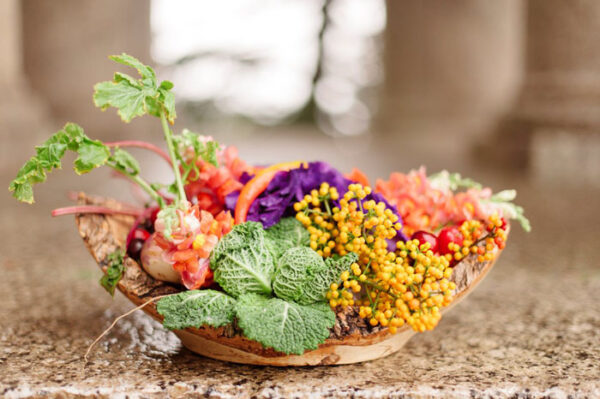 Related posts: