Your Business name: Flower Duet
Your name: Casey Coleman Schwartz and Kit Wertz
Your Location: Los Angeles, California
How did you start your business?
Casey was an experienced floral designer when she helped her sister, Kit do her own wedding flowers in 1997. After Kit studied floral design for a few years, we teamed up to create Flower Duet and began creating wedding flowers for friends and then offered flower arranging parties at people's homes and in restaurants all over Los Angeles. Currently, our business consists of creating custom wedding and events flowers and teaching workshops at our own design studio in the South Bay of Los Angeles. We also teach adult and children's floral design workshops at The Huntington Library in San Marino.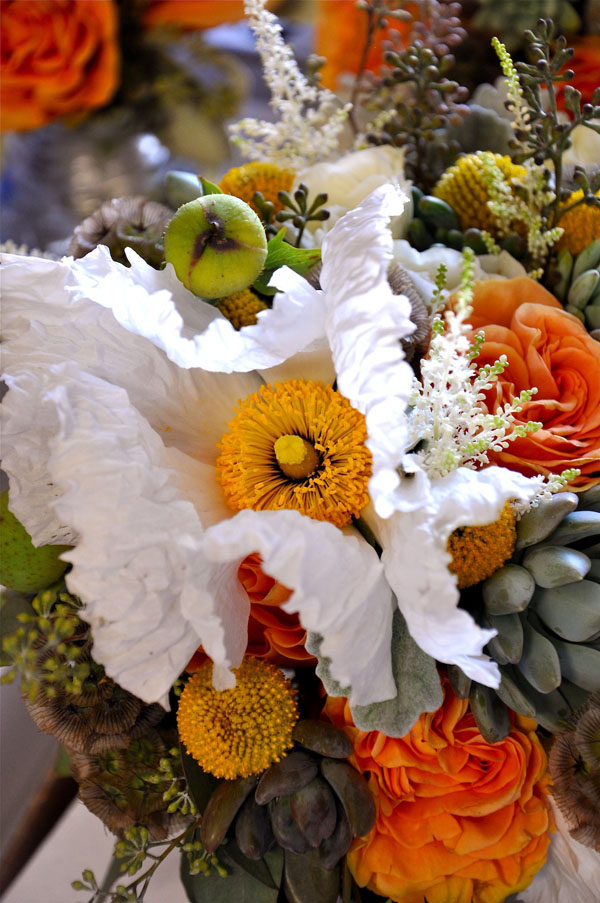 How many years have you been in business?
We just celebrated 14 years.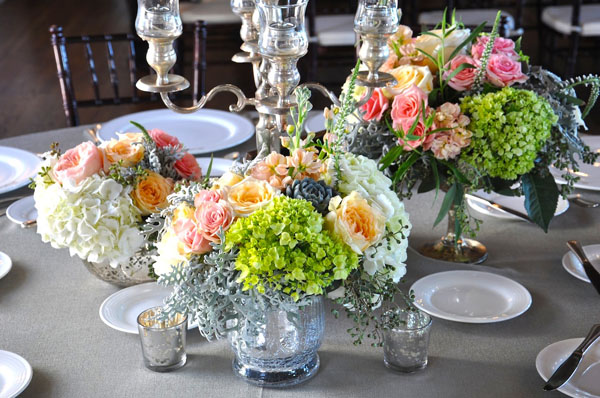 What is your design aesthetic?
When we talk about our floral design styles, we often joke that we each prefer a little different look to our designs. Casey likes the more organic and wild look while Kit likes everything to be neat and compact. Over the years, we've both learned to love and appreciate both the wild and more European look as well as the modern, contemporary massed blooms designs. Since we teach flower arranging as well as create custom floral designs, we don't limit ourselves to one design aesthetic; however, we rarely manipulate flowers by bending, flexing, gluing or painting flowers. We really try to work with the natural beauty that each flower delivers to the design.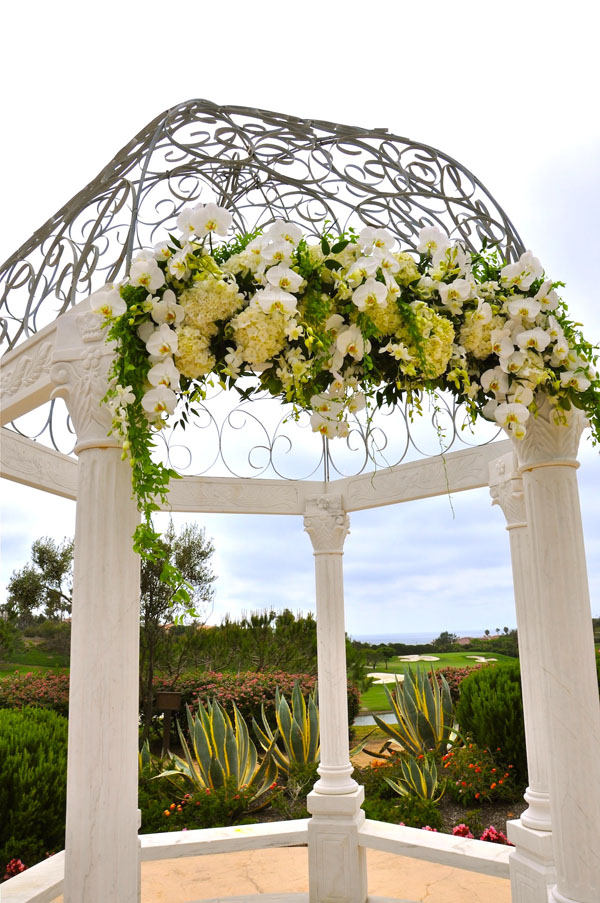 How do you create your style and where do you draw your inspiration?
We are inspired by everything we see from a new botanical garden we've visited to a hotel lobby floral design we might see in our travels to current fashion and interior design trends. But, what is always inspirational is our regular trips to our local flower market. We continue to be amazed at the new varieties of flowers available to us in our fabulous Los Angeles Floral District and are inspired year-after-year by our vendors at the mart.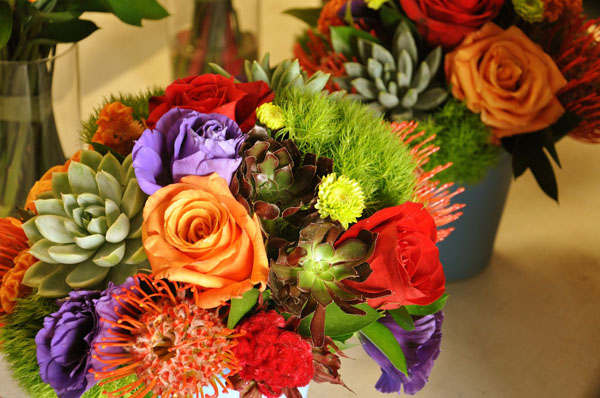 What are the trends, flowers & colors that are unique to your region?
Since we live in a desert climate, we see succulents combined with flowers as a growing trend. We did one of our first weddings with succulents back in 2008 and don't see this trend going away any time soon. We've had calls from brides in Connecticut and from florists in Florida asking us how to work with succulents since they just don't have the resources there to know how to go it or where to get the plants. We are also seeing a trend toward a more eco-conscious floral consumer. People seem to care a little more about where the flowers are coming from and are happy to know that they were grown in California and in some cases, within 50 miles of Los Angeles. We just hosted Debra Prinzing, author of "Slow Flowers" and "The 50 Mile Bouquet" in our studio for a floral design demonstration and book signing and had a great turnout of gardeners, florists, and many floral enthusiasts.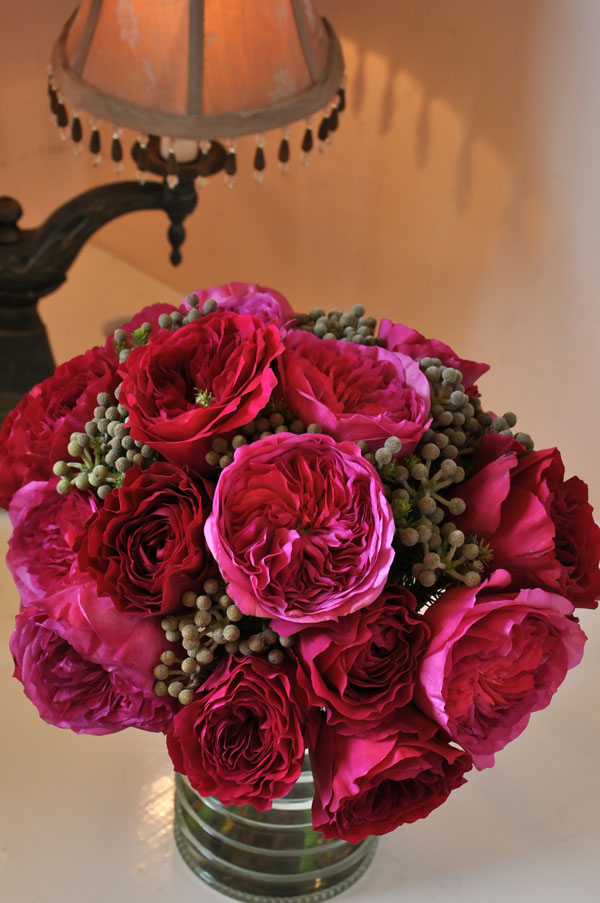 Are you a retail shop, studio/warehouse or home based?
Like a lot of florists, we started our business in our kitchens and expanded to the garage on occasion, but are fortunate now to work in a 4500 square foot design studio that we share with Casey's commercial print photographer husband, Randy Schwartz. This allows us to have our kids work with us (they play while we work) and gives a great space to entertain clients, brides and hold our group floral design classes.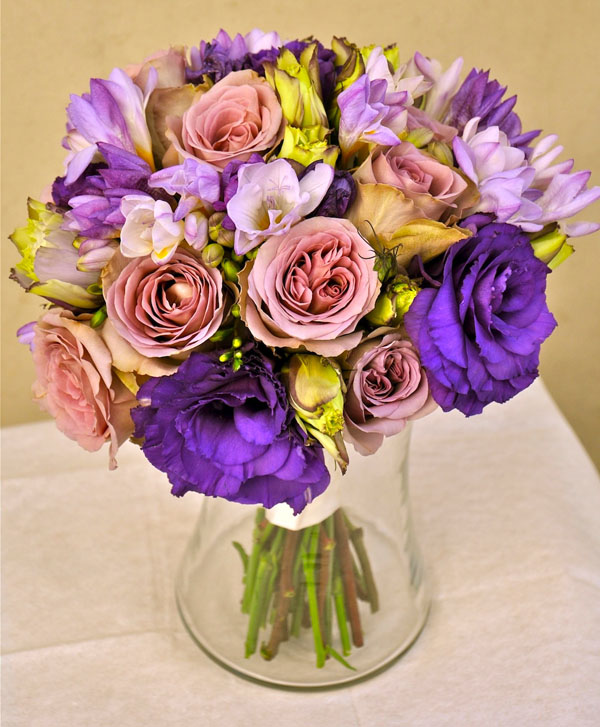 Do you offer any services in addition to floral designs?
We offer private flower arranging lessons and group classes using premium flowers, while covering the latest floral design trends. We offer consultations for those interested in becoming florists and for brides who want to do their own flowers. Our professional guidance is offered at an hourly rate and is customized. We also offer group tours each month of the Los Angeles Floral District. Details are on our website at flowerduet.com/workshops. We also write a free monthly email newsletter that covers current floral trends.
What tool in your toolbox can't you live without?
Along with the requisite floral cutters, wire, floral tape and a plethora of buckets, we could not live without zip ties for attaching floral sprays to arches, draping fabric and a plethora of other fantastic uses.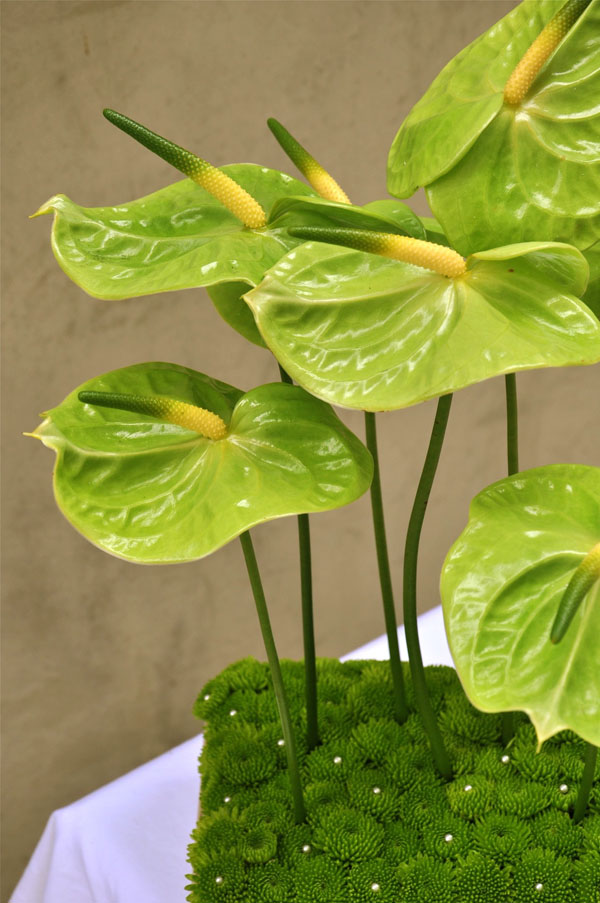 What's your favorite flower?
In our classes, we ask our students what their favorite flowers are so we can share a little knowledge about how to purchase or care for that cut flower. Casey's favorite is the spray rose, because you get a lot of bang for the bunch with all the little flowers on the end of each stem. Kit always says the red rose is her favorite – has been since she was little. But, really, we love all flowers.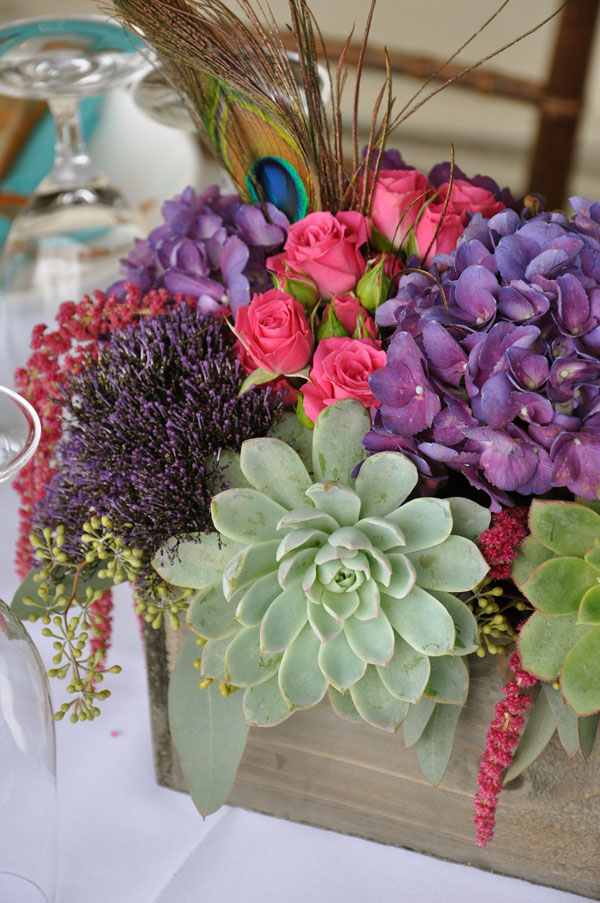 Anything else you'd like to share with Flirty Fleurs followers?
We feel that everyone can learn to create a lovely floral design and we often see this ability in very young children. Some of our best students are aged 7 years old. The reason they are so good is because they have no fear of what the end result will be and their designs often look better than the demonstration we created for the class. So, the lesson we can learn from our children is that anyone can create a beautiful floral design!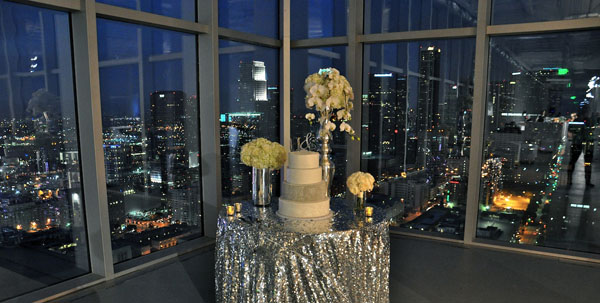 Contact information:
flowerduet.com
310-792-4968
Twitter
Facebook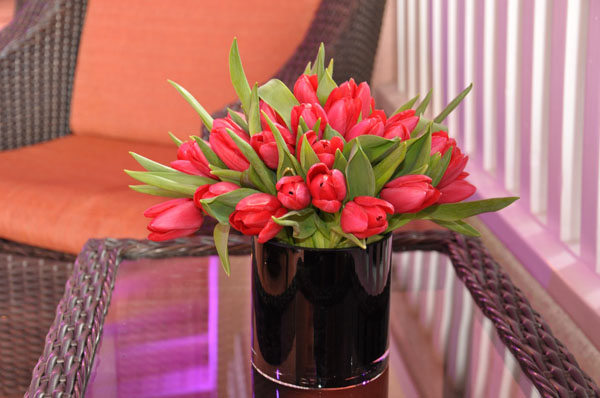 Related posts: