Your name: Faye Krause
Your Business name: Flora Organica Designs
Your Location: Arcata, CA
Farm Information:
Flora Organica
Andi and Lisa Zierer
McKinleyville, CA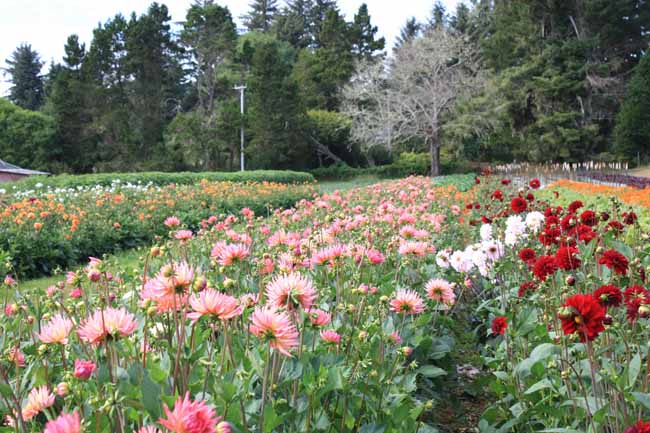 Faye, your family owns a flower farm and you are a floral designer, can you tellus how the farm first started and how did it evolve into you providing floral designs?
Faye:
The Farm first started in 1984, although my parents had been farming for years before that and my father had worked in a florist shop in Germany, before coming to the US. The story they like to tell is when my mother was pregnant with me they were deciding what to grow and decided if the baby was a boy it would be potatoes, and if a girl they would would grow flowers.
As I grew I was always surrounded by and working with flowers. I remember creating my first Christmas wreath, it took me two days, I was 5 years old. My parents did an occasional wedding and I was always bugging my dad to let me make the boutonnieres, or corsages and head wreaths. When I was thirteen I created my first bridal bouquet for a family friend's wedding. After I graduated high school I traveled Europe and found that while away from flowers something was missing. I managed a floral department at a local grocery store for a short amount of time, and then decided it was time to go out on my own and Flora Organica Designs was founded in 2005. I had been creating weddings for a few years as part of my parents' farm I decided to use Flora Organica Designs as my business name.
Lisa:
We started our farm in 1984 as River Rose Flowers in Orleans, California. The first year we grew a mix of summer produce and flowers for the dried flower market. At the peak we did 12 acres of flowers mostly for the wholesale dried flower market. We began to integrate fresh flowers and nursery stock, predominately landscape plants into our production. We moved to McKinleyville, California in 2000 and started another farm, Flora Organica. We grew specialty cut flowers and landscape plants. In 2009 we added herbs to our nursery production and the following year we added vegetable starts. This led to growing produce in the field which we sell at farmers markets, local grocery stores and nurseries. Currently we do a mix of specialty cut flowers, produce, and nursery production with an emphasis on vegetable starts, herbs, colors, lavender, and succulents.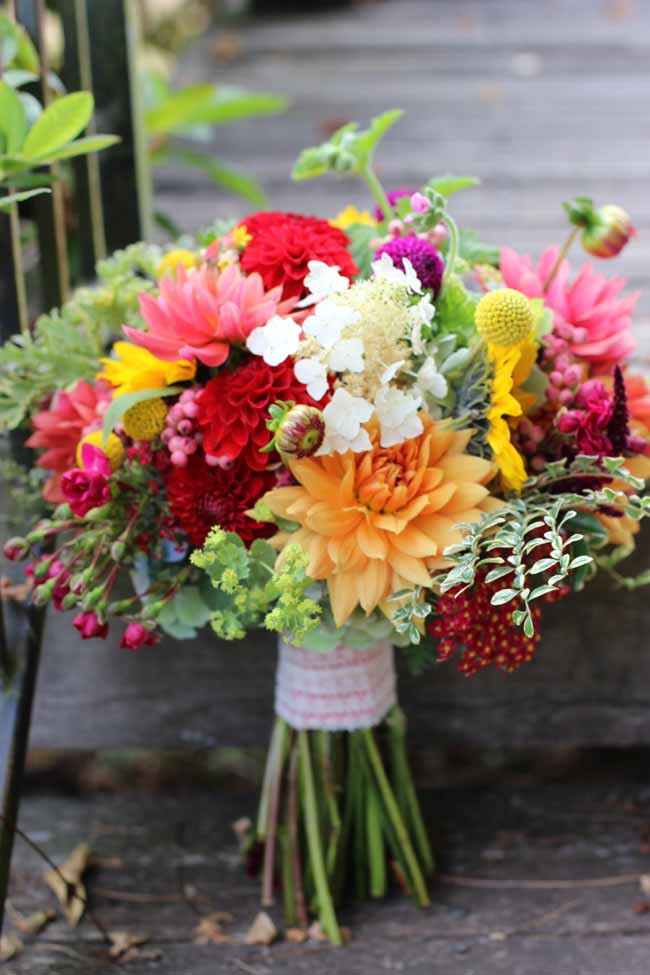 Where do you sell your flowers? Do you ship your flowers?
Lisa:
We sell flowers to local wedding designers, florists, farmers markets, and stores. We did ship when we grew flowers for the wholesale dried flower industry but currently we sell only locally.
Tell us about your design aesthetic, how do you create your style and where do you draw your inspiration?
Faye: I would describe my design aesthetic as natural with a European influence. I draw my inspiration from the flowers and materials themselves. Having grown up on a farm and I have always been conscious of where my flowers come from, and that is reflected in my style, where you will find mostly in season blooms, and unusual local blooms and foliage, and botanicals.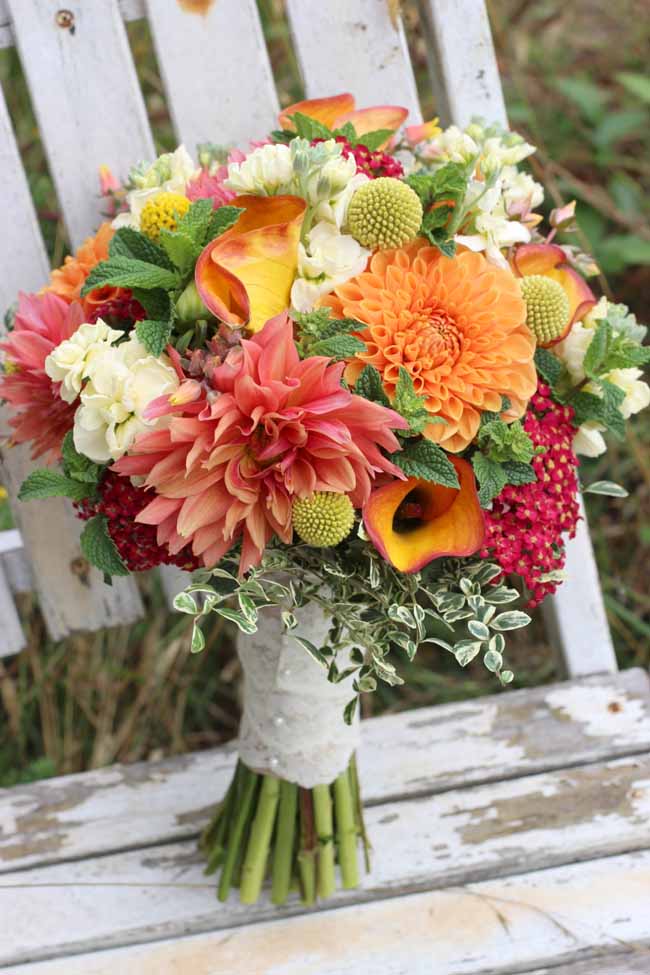 What is your favorite part of being a floral designer?
Faye: taking a handful of flowers or a room filled buckets of flowers and turing it into a curated design…. Getting a shipment of flowers, opening that box is always like christmas morning !…..Handing a bride her bouquet on her wedding day and having her tell me "it is exactly what I wanted and I did not even know what I wanted"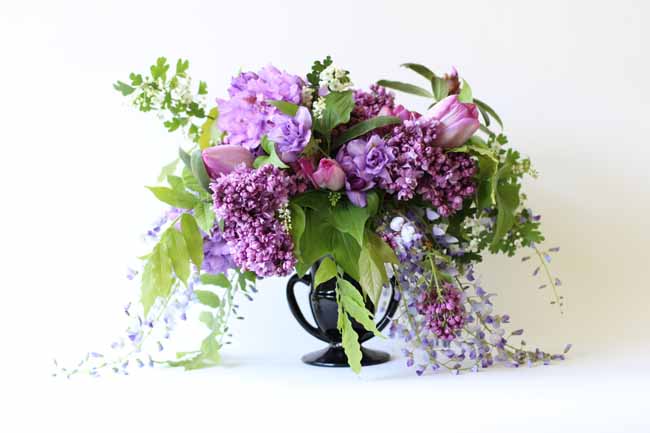 What advice would you give to aspiring floral designers?
Faye: Buy a pair of #2 Felco clippers and accept that you will be always working holidays, but Mondays will become your favorite day of the week!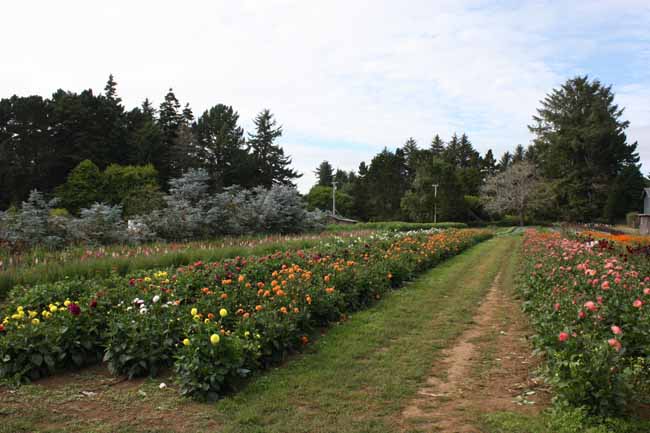 Do you offer any services in addition to floral designs?
Faye: Along with floral design I offer decorating for the holidays. I also have a dried flower wedding line that I ship all over the country that can be found in my Etsy store www.fayemarie.etsy.com. In my Etsy store you will find many items made from product grown on my parents farm. I ship bulk cases of their lavender, as well as craspedia.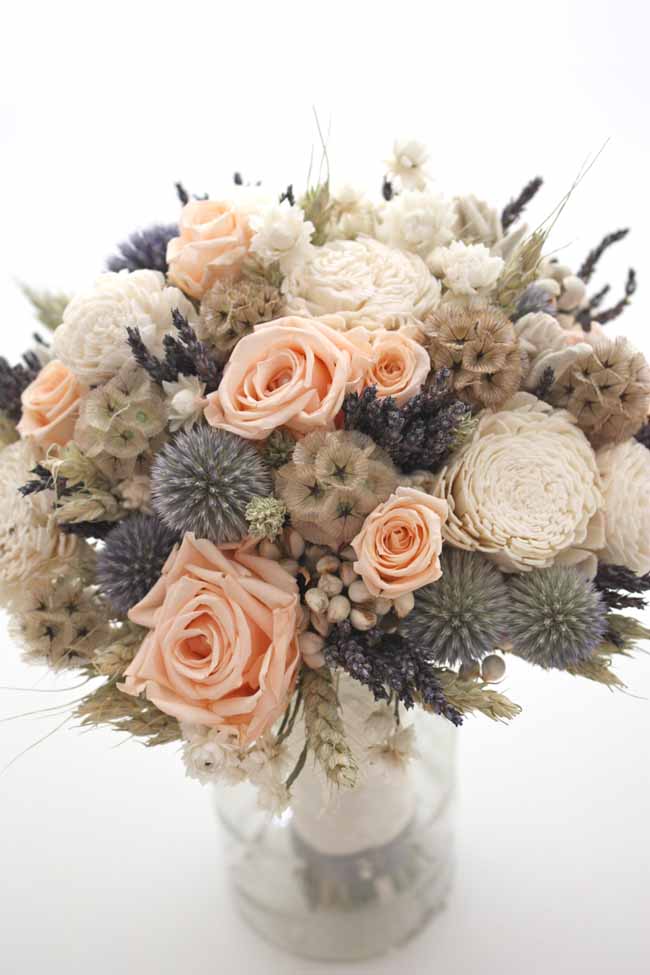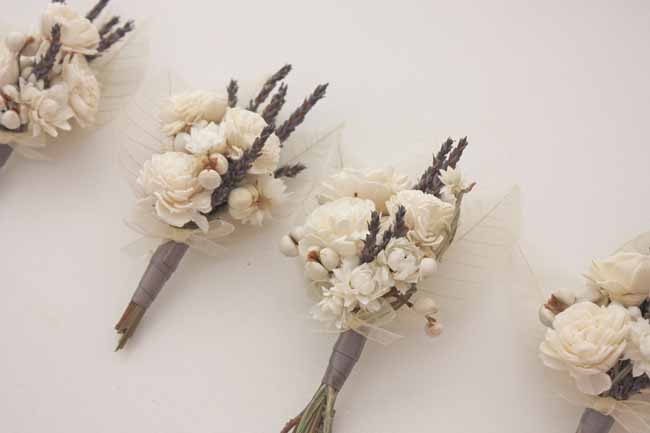 What tool in your toolbox can't you live without?
Faye: My felco #2 clippers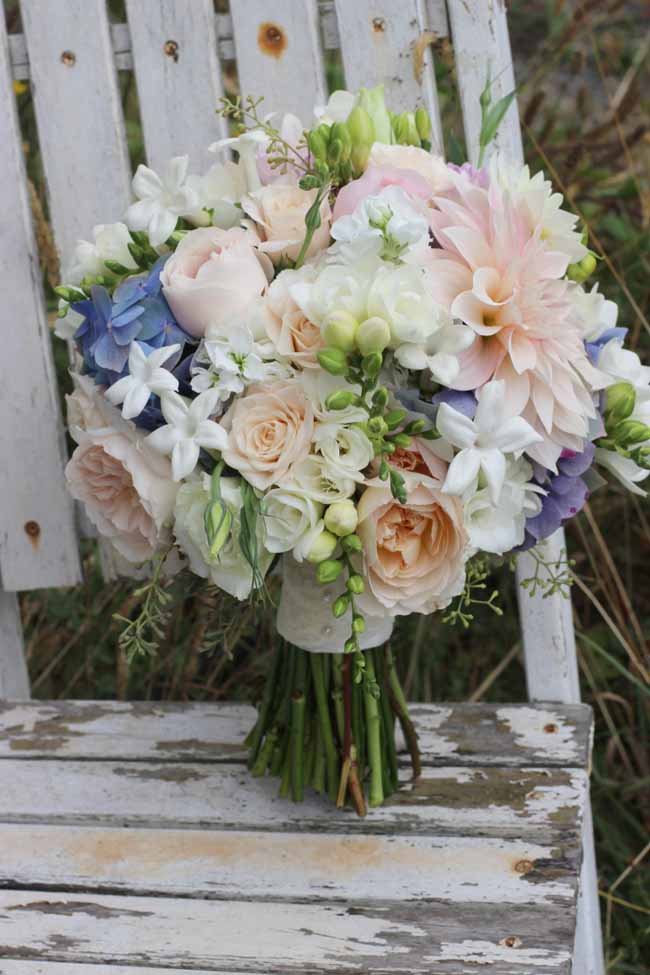 Your contact information:
Faye Krause
www.floraorganicadesigns.com
www.fayemarie.etsy.com
instagram @fayekrause
twitter @FODesigns
facebook @flora organica design
Flora Organica Farm
facebook: https://www.facebook.com/pages/Flora-Organica/1725360587688507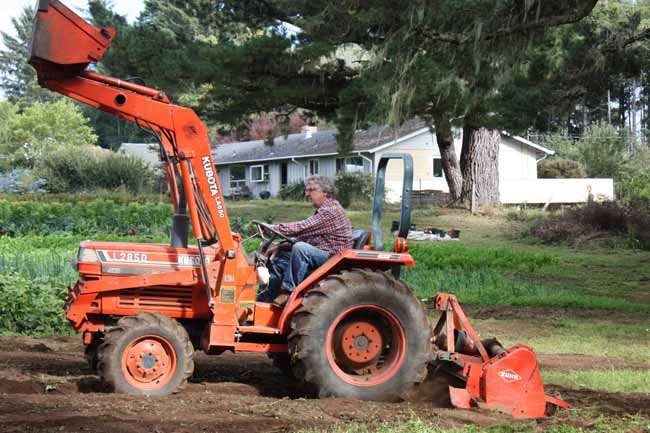 Related posts: