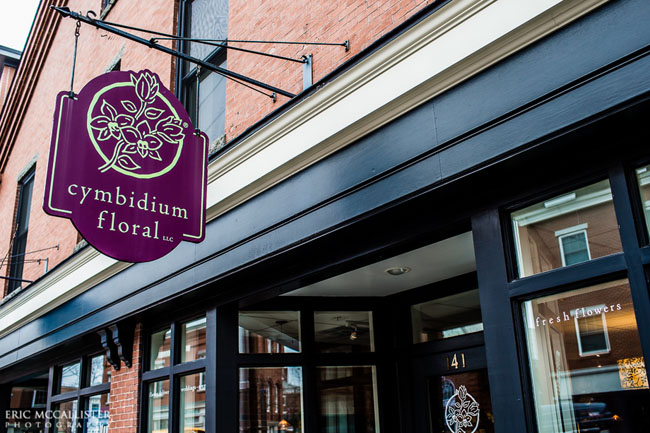 Your name: Jessica Christoferson
Your Business name: cymbidium floral
Your Location: 141 Water Street Exeter, NH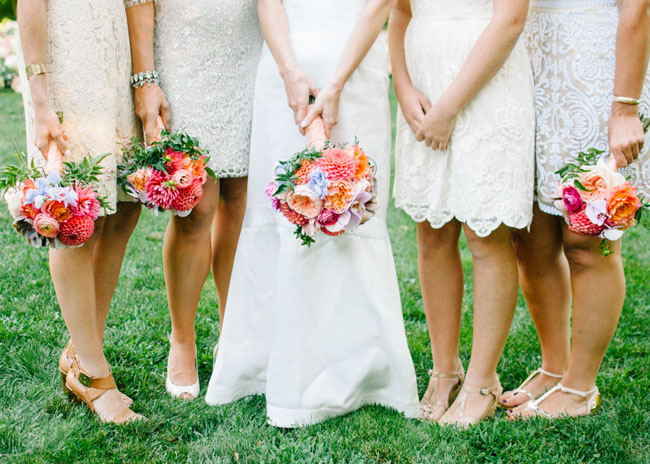 How did you start your business?
I opened cymbidium floral in 2005, fulfilling my dream of creating an urban floral boutique in a small town. Before opening my own business, I worked in the floral industry in London, Chicago, and Boston.
How many years have you been in business?
9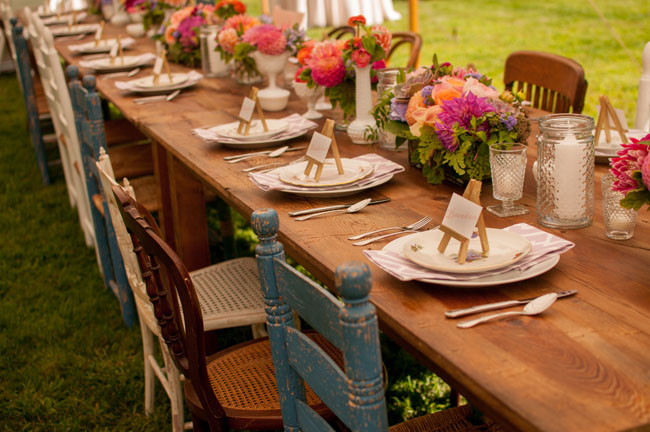 What is your design aesthetic?
We design our arrangements in leaf-lined glass vases, using only premium flowers. We focus on sophisticated seasonal flowers such as orchids, hydrangea, ranunculus, roses, calla lilies, dahlias, anemones, and peonies. Accents of berries, pods, and other textural elements often enhance the arrangements. We choose to exclude more common flowers such as carnations, mums, alstromeria, baby's breath, statice, or anything dyed from our designs.
How do you create your style and where do you draw your inspiration?
Like most, my own personal floral style has evolved over time. Ultimately, I just love to create things that I think are beautiful where I feel I have achieved the right balance of color, texture, and form. I draw inspiration from everyday things: magazines, pinterest, nature, and I love the visuals at Anthropologie; a trip shopping there always brings me new design inspiration.
What are the trends, flowers & colors that are unique to your region?
In NH right now, I think we are still a couple years behind the rest of the country as far as trends for weddings. A natural wildflower look seems very popular this year as well as mason jars, burlap, and lace. Personally, I'm over the mason jars, and a wildflower look isn't the cymbidium style, so I hope we move on soon! Still getting requests for coral and peach colored flowers, which doesn't bother me a bit – I love those colors!
What is your favorite part of being a floral designer?
Getting to work with flowers on a daily basis and seeing the joy that they bring other people.
What advice would you give to aspiring floral designers?
Beware, it's not as fun as it seems at first; there are a lot of parts that aren't so fun, but if you can take those, then ultimately I think it's more good than bad. Also, you have to thick skinned and confident; there are a lot of picky people out there and you have to be able to take criticism without it upsetting you too much.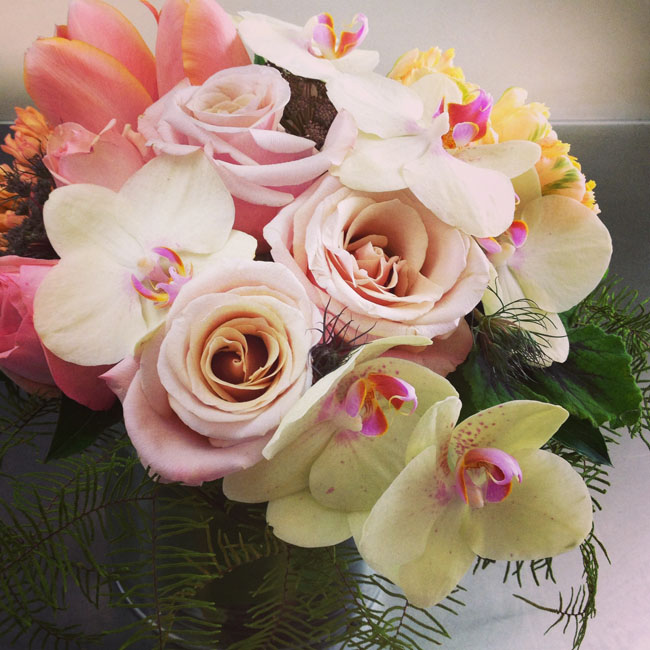 Are you a retail shop, studio/warehouse or home based?
Retail shop
Do you offer any services in addition to floral designs?
no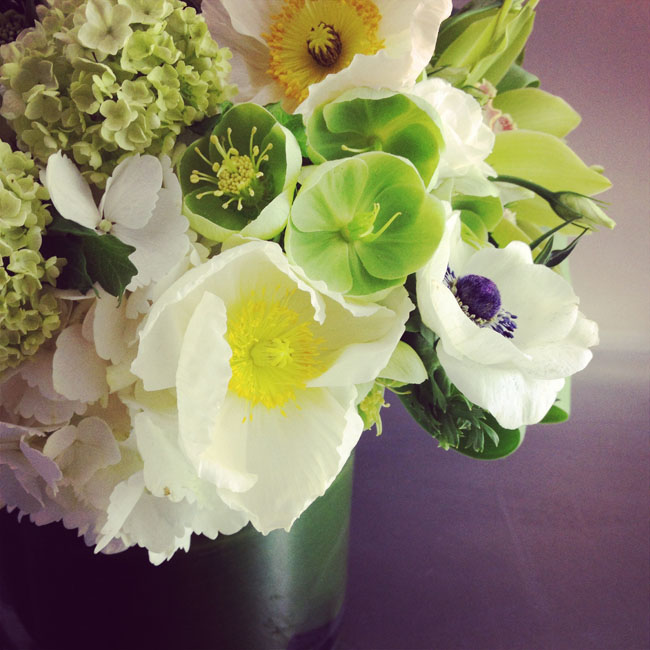 What tool in your toolbox can't you live without?
My Felco #2 garden clippers
What's your favorite flower?
Of course, I love cymbidiums, but they are tied with peonies and ranunculus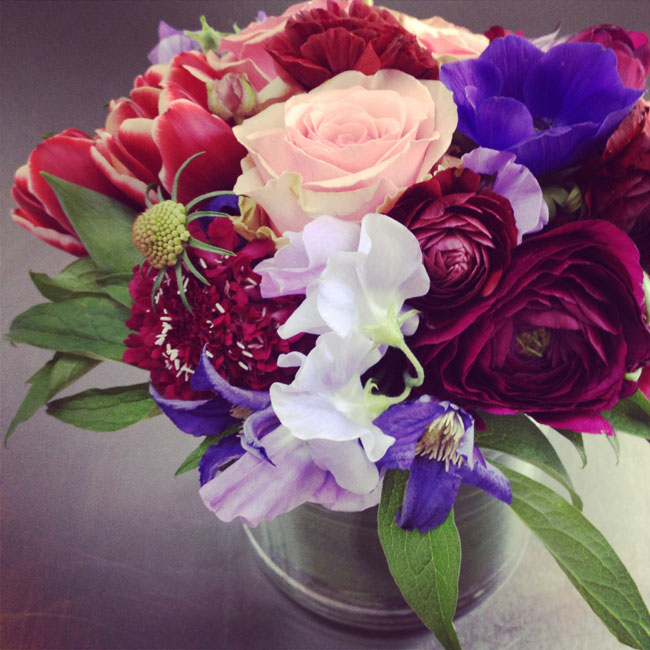 Contact Information:
141 Water Street
Exeter, NH 03833
603-772-1300
www.facebook.com/pages/cymbidium-floral/
www.twitter.com/cymbidiumfloral
http://www.pinterest.com/cymbidiumfloral/
http://instagram.com/cymbidiumfloral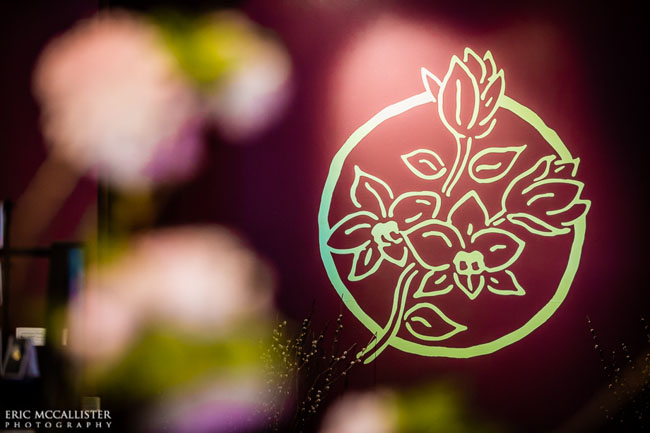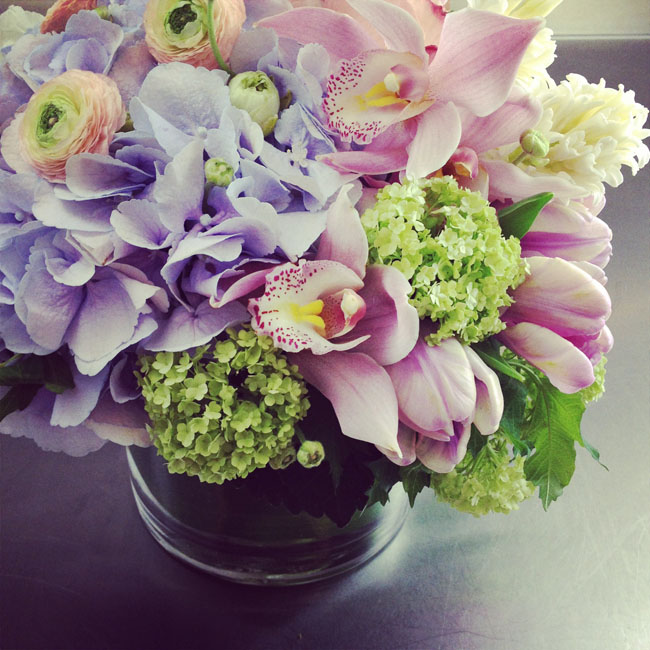 Related posts: