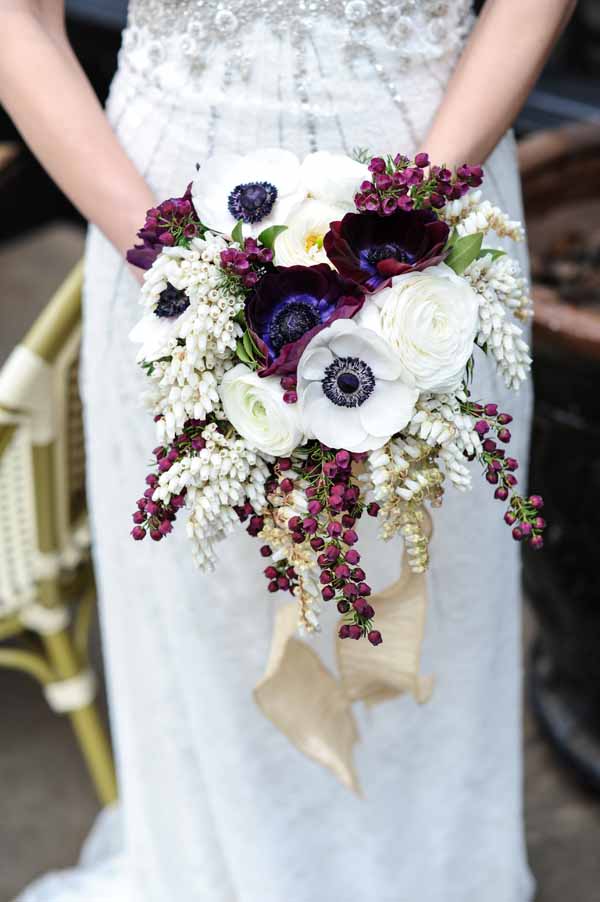 Your name: Eleanor Blackford
Your Business name: bash & bloom
Your Location: we serve Seattle, WA and the surrounding area
How did you start your business and how many years have you been in business?
bash & bloom was started in 2010 after a few years of "unofficial" floral designing for friends' weddings and events. We just finished our third full season and are heading into what we hope will be a jam packed 2015!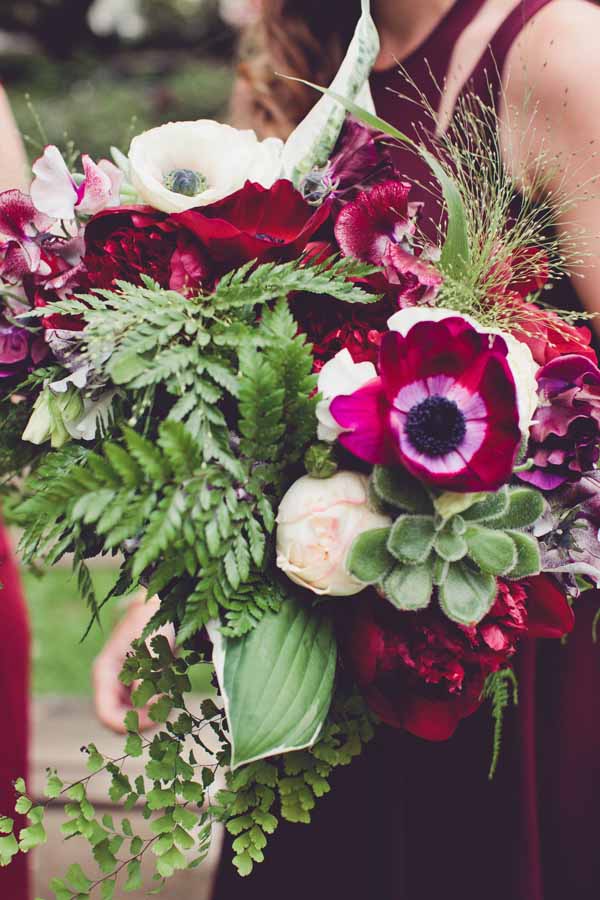 What is your design aesthetic and what inspires you?
I'm inspired by nature itself – I often joke that the flowers tell me what they want to do. I aim to use 100% local flowers and foliage as much as possible, supplementing with American grown blooms when needed. I buy most of my flowers directly from the farmers who grow them – which leaves me feeling extra committed to doing them justice!
My aesthetic is natural, organic, lushly textured, super romantic – all with a touch of whimsy when appropriate. I should also say that I'm incredibly inspired by the clients I work with – I don't decide on a specific design direction until I've sat down with the couple and listened to them tell me about themselves, what's important to them on their wedding day, and what colors and textures they like.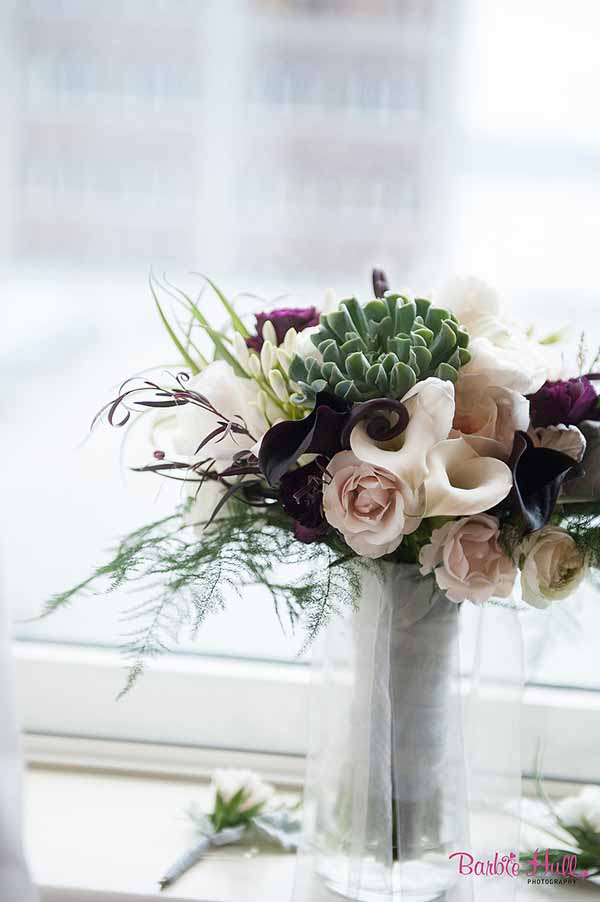 What is your favorite part of being a floral designer?
Working with my hands to create something beautiful and natural. I left a 10 year non-profit career because I realized I wanted to get my hands dirty and make things! I've also been surprised by my second favorite part: the people. I imagined the life of a floral designer to be quite solitary – which it can be at times – but I'm often surrounded by colleagues and clients who are inspiring, supportive, and lovely. So I get the best of both worlds – time for quiet contemplation (and sometimes panic), and the interaction and support that comes with a larger community of wedding-creative-types.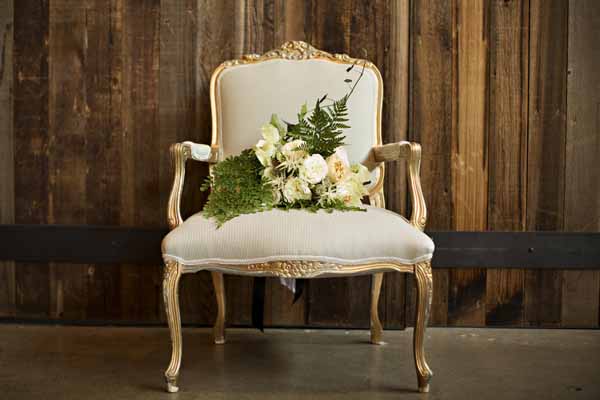 What is the most challenging aspect of being a floral designer?
Being my own boss brings out every little insecurity, bad habit, and challenge I could possibly face. While I quickly realized that there was no turning back for me, it's certainly not for everyone.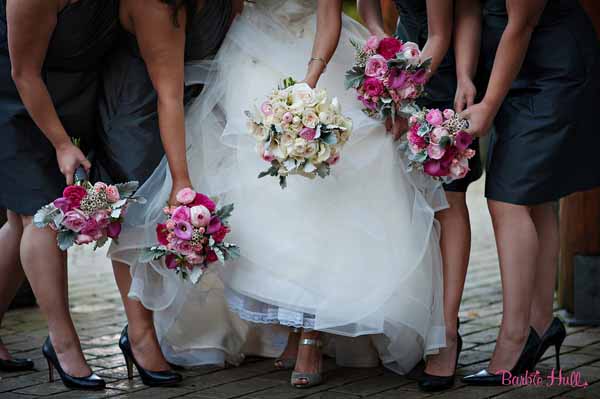 What advice would you give to aspiring floral designers?
Take the time to discover what moves you specifically, not what you think your market requires or what you think people want to see. It took me a couple of years to hone in on my true aesthetic – and it means that I turn projects away that just aren't a good fit, which is scary, especially in the beginning. But this means that every project I work on is something I'm truly excited and inspired by, which is incredibly fulfilling.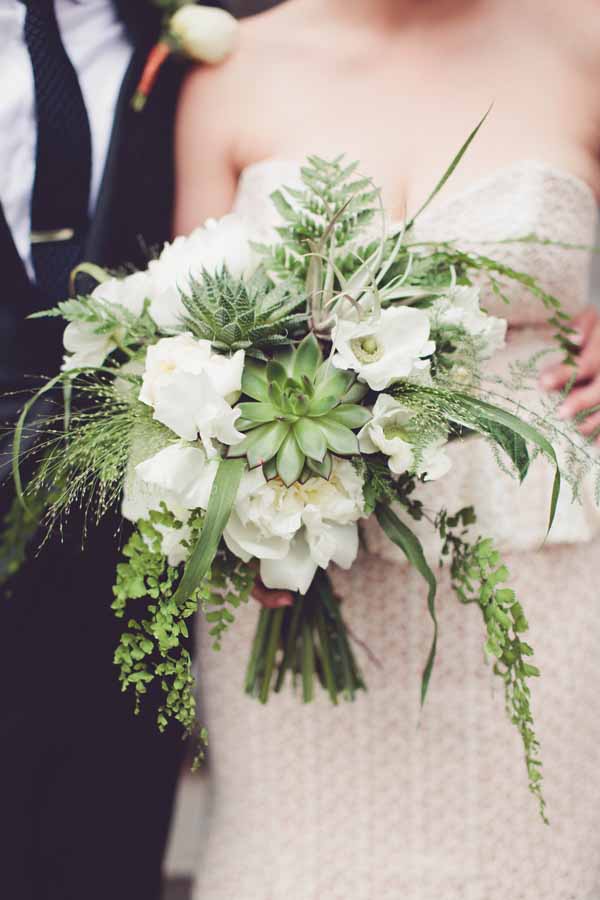 What are the trends, flowers & colors that are unique to your region?
I think that, here in the Pacific NW, we tend to be more "natural" and "organic" in our arrangements, kind of like we are with most other things! Lots of lush textures, local product, and juicy romantic blooms. I also think our winter color-scape is unlike anything else in the country – our greens get even greener in the winter, and the bare branches against the lush greens like ferns create such a romantic feel. Winter weddings are some of my favorite to work on!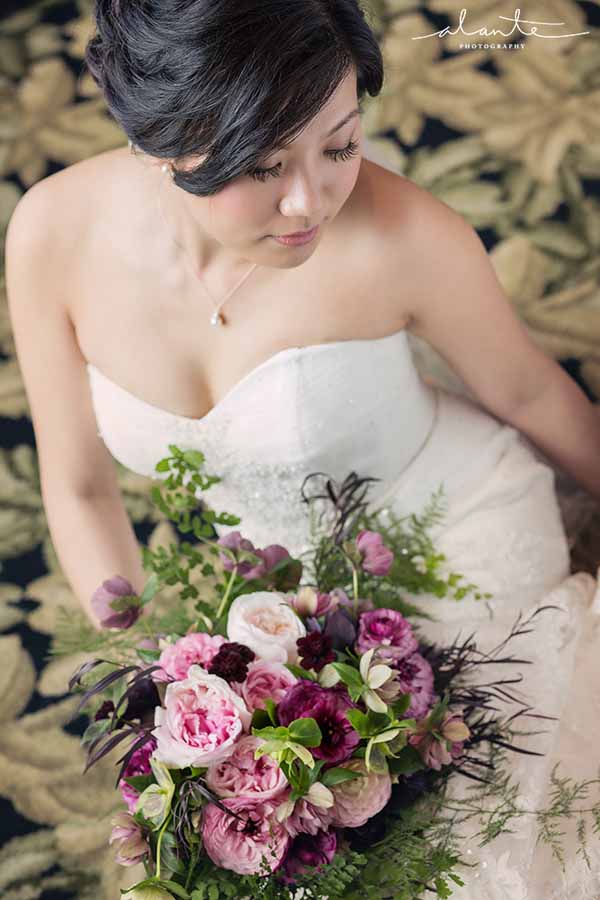 What tool in your toolbox can't you live without?
Can I say my fiance? I know it's corny, but I literally would not have been able to build bash & bloom into what it is, and what it's going to be going forward, without his support. I joke that he's my "unpaid intern", but he's so much more: he carries heavy boxes, builds altar backdrops and signs (he's a woodworker!), brings me toast and coffee to my studio when I've only had three hours sleep the night before and 13 boutonnieres to make before 10am, and tells me every day that he believes in me and supports what I'm doing. I was single when I started bash & bloom, and while I know I still would have been successful if we hadn't met – the path that has opened up in part because of his support has been amazing. So I'm keeping him. Unpaid intern for life! (Don't worry – I'm returning the favor these days. He's opened up a bbq food truck and on the nights I'm not working on a wedding, you can find me slicing 100 cucumbers for his home-made pickles or slinging ribs to customers from the truck. And I love that I get to support him in the way that he's supported me.)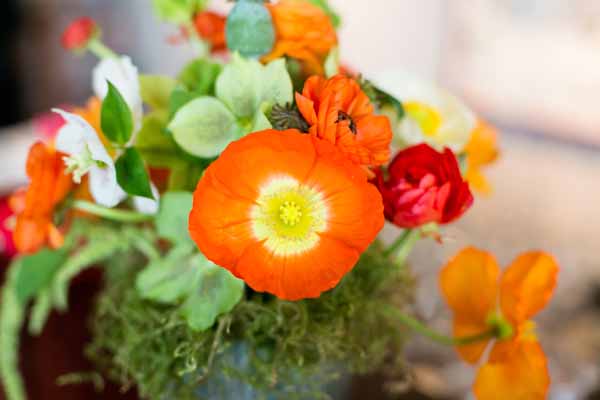 What's your favorite Social Media platform and why?
Instagram! I love seeing what other designers around the world are doing, and often refer to it when meeting with clients and looking for inspiration.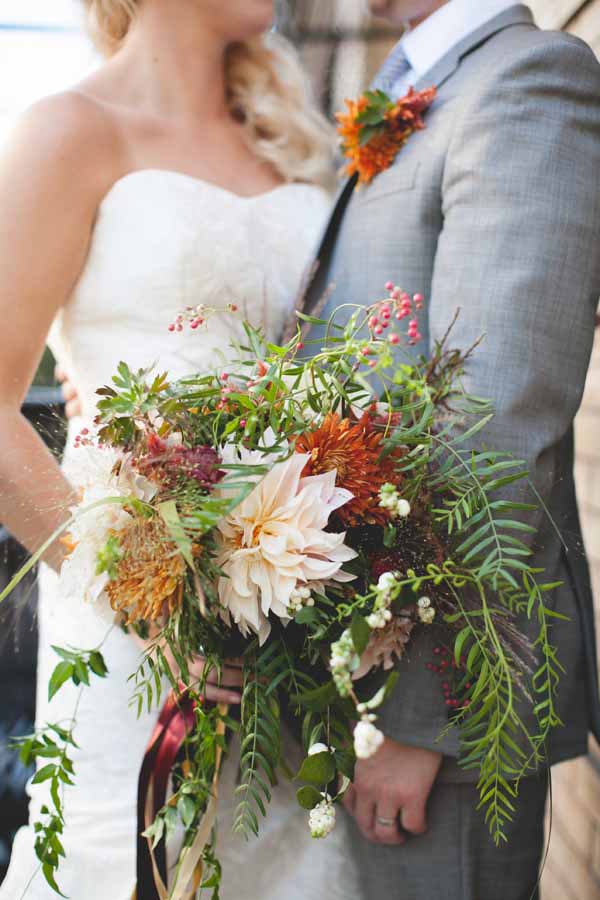 Anything else you'd like to share with Flirty Fleurs followers?
I mentioned it already, but I'm such a huge proponent of locally grown flowers and foliage. We're lucky here in that we have some amazing farms and the right weather, but you'd be so surprised at what's available in your area! And if you can't support a local grower, at least buy American grown. We also try to be as green as possible, composting all our waste, not using nasty floral foam, etc – and buying American grown flowers ensures we're not supporting the use of harmful chemicals to grow flowers, and then flying those flowers in from unnecessary distances.
Contact Information-
www.bashandbloom.com
206-883-4840
www.facebook.com/bashandbloom
Instagram: bashandbloom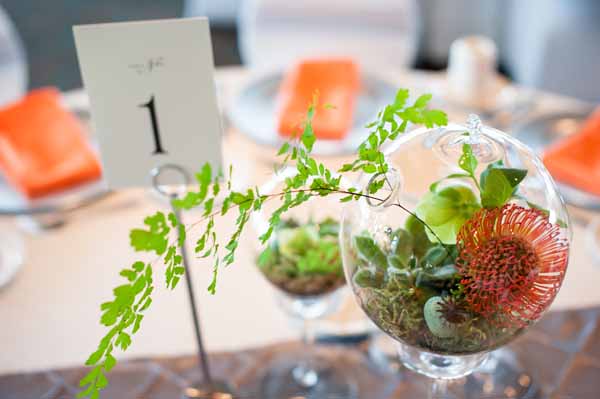 Related posts: