Your name: Kim Sanders
Your Business name: Art with Nature Floral Design
Your Location: Fullerton , California
How did you start your business?
I'm really not sure how this madness started! I took some Floral Design classes in high school many, many years ago. I even participated on the Floriculture Judging team in FFA and our team won the state title and we went to the national contest. From there I went to college an majored in Horticulture and Agriculture Sciences. I quickly jumped into the nursery industry and flourished. From time to time I did a friends weddings and it basically grew from there. I settled down, had a few kids and things were great, but I started to get antsy. I quickly got obsessed….I read books, magazines, visited the LA flower market on a regular basis trying to get a sense if I could really pull this off.
How many years have you been in business?
4 years


What is your design aesthetic?
I love anything that looks as if it was made right from the garden. Loose and natural, with something unexpected. I'm drawn to lush blooming branches, any kind of vine, and roses, roses, roses. On top of that, it wouldn't be complete without sneaking a succulent or two.
What inspires you?
My children, my garden, my passion to watch things grow, wild and free. And, especially other designers, everyday I absorb something new.
What are the trends, flowers & colors that are unique to your region?
I'm seeing cleaner, more elegant designs. Colors are softer, more muted. Unique vessels, flea market finds and individual style.
Are you a retail shop, studio/warehouse or home based?
Art with Nature is proudly a home based business.
Do you offer any services in addition to floral designs?
Besides florals, we have lots smaller event rentals. We also provide linens and custom table runners. I usually have a few landscape design projects cooking.
What does your toolbox look like?
Regular contractor style filled with any and everything. I'm pretty tall so it makes a perfect little step stool!
What tool in your toolbox can't you live without?
Bindwire, Fishing Line, Lighter and Strip Ties.
What's your favorite flower?
That's are hard one….top 5…Ranunculus, Dahlias, Peonies, Austin Roses, Clematis
Anything else you'd like to share with Flirty Fleurs followers?
Never be afraid to ask questions, you'd be surprised…I love to share my experiences and hear others;)
What is your contact information…
Art with Nature Floral Design, Kim Sanders
714.457.3296 | www.artwithnaturedesign.com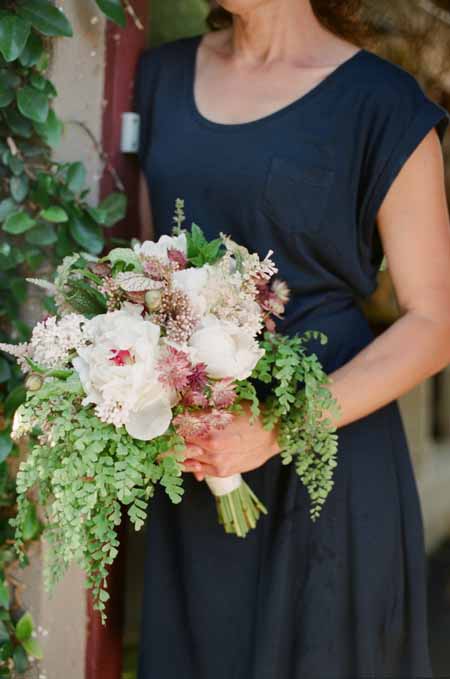 Related posts: