Your name: Nicole Spector
Your Business name: The Arrangement Floral Design and Events
Your Location: Brooklyn, New York (Williamsburg)
How did you start your business?
My background is in art but I ended up working in the production side of photography, organizing photo shoots and handling contract negotiations for talent. It took me some time to realize it wasn't for me; ultimately I needed more creativity. I needed a career do over! I started taking floral design classes as an outlet and really fell in love with it. I then started interning on the weekends at an amazing shop/event company in Manhattan that soon turned into a full time job where I was lucky enough to be thrown into all aspects of the floral industry. I was ecstatic to find a profession that could mix my love of art and design with my production background. Being able to create something everyday with my hands is a gift! After honing my skills there I decided to freelance around and start working with clients on my own. Fast-forward 4 years and The Arrangement was born!
The main chunk of our business right now is wedding and event work but we also create store installations and have a nice roster of weekly standing order clients.
How many years have you been in business?
We are a new business that just started in 2013, but we've started out with a bang and have nothing but great expectations for the future!
What is your design aesthetic?
If I had to pick two words that best describe our style it would be modern romantic. My partner, Tom, and I like to joke that we are the yin to each other's yang when it comes to design. He tends to favor more contemporary looks and I like things a bit wild. But ultimately our style is decided by the event we are working on, it's our job to bring each clients vision to reality. Sometimes that's a casual eclectic setting or sometimes that means ultra luxurious. It doesn't make sense to pigeonhole ourselves, I like to think people come to us because we produce great work and offer an excellent service.
How do you create your style and where do you draw your inspiration?
Oh wow, I am inspired by so many different things lately, a lot of inspiration comes from just walking around the NYC floral district, I completely geek out over all the different beautiful blooms. I also draw inspiration from fashion; I find what's on trend with colors and style in clothing, which can easily be translated to floral. I live in downtown Jersey City and my neighborhood is amazing. Just taking a stroll down the street and peeking at everyone's garden is so refreshing. Just a few weeks ago I noticed a whole front garden of lily of the valley!
What are the trends, flowers & colors that are unique to your region?
We get a lot of requests for succulents, which I love incorporating into designs. Especially into weddings, this way you can have something from your décor that will last at home and your guests can even enjoy them after the big day. I also see the pendulum starting to swing the other way away from the rustic farm look. People still seem to favor the garden look but are asking for it to be more tailored and less rustic.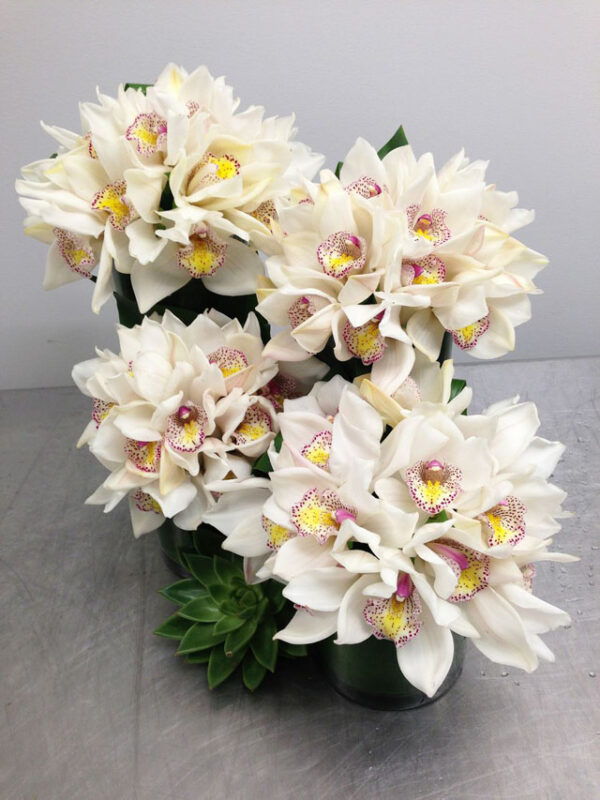 What is your favorite part of being a floral designer?
Getting to create and work with beauty every day! This job can be very stressful at times, both emotionally and physically but I always remember that what I'm making will brighten someone's day. We are all so lucky to do what we do!
What advice would you give to aspiring floral designers?
This job is truly a labor of love for any designer; grueling hours, a lot of schlepping and thinking on your toes. If you really love designing, keep at it and immerse yourself in flowers.
Are you a retail shop, studio/warehouse or home based?
Currently we are studio based but are hoping to open a larger space in the fall that would be open to the public.
Do you offer any services in addition to floral designs?
Certainly! We often help clients' source linens or other décor items, whether they are rentals or custom. Also, my partner Tom teaches floral and wedding design classes at the New York Botanical Garden.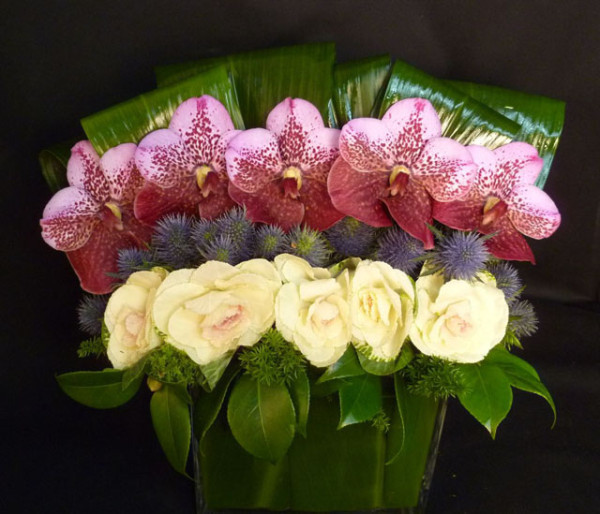 What tool in your toolbox can't you live without?
My floral knife of course ☺
What's your favorite flower?
That such a hard question! Clematis and dahlia are always at the top of my list but I've recently have been cheating on them with parrot tulips. Also, I love working with ferns. They are so delicate and give breath to any arrangement.
Contact Information:
Phone: 646.770.3766
Website: www.thearrangementnyc.com
Facebook: facebook.com/thearrangementnyc
Instagram: instagram.com/thearrangementnyc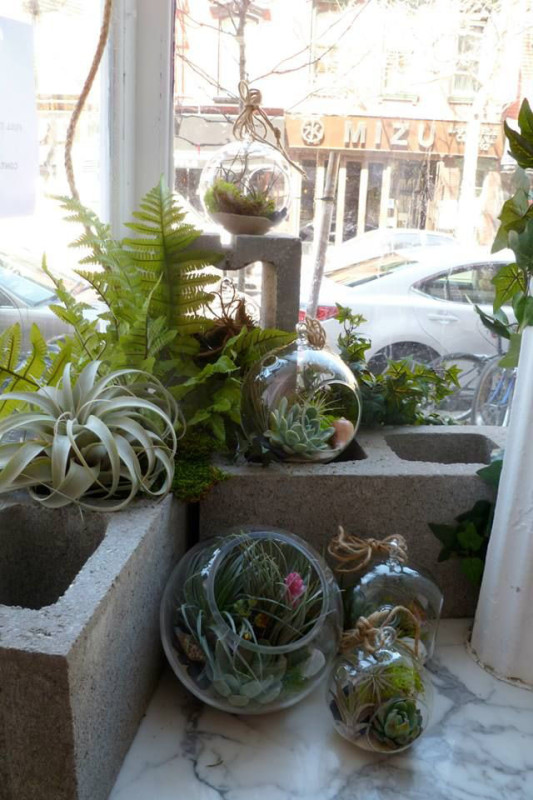 Related posts: