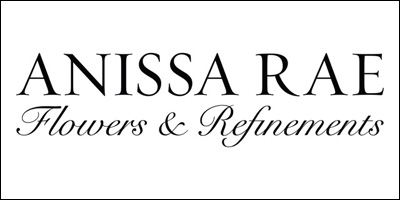 Your name: Anissa Burnett
Your Business name: Anissa Rae Flowers & Refinements
Your Location: NYC- Hell's Kitchen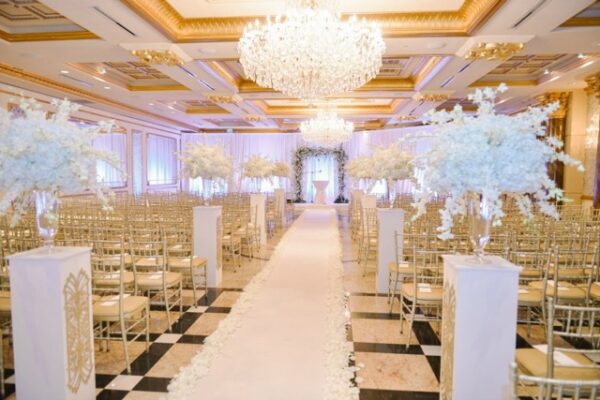 How did you start your business?
By being ambitious! I actually have a background in sales & marketing working in the hospitality industry for years. I have no formal training as a floral designer but did garner some experience working for a florist as their Director of Sales & Marketing. It was a family owned business so we often had to wear multiple hats which allowed me to gain knowledge in other areas beside my formal job description. One day I woke up and decided I wanted to be an entrepreneur and could make a go of this. Not on my own of course! I am fortunate to have great friends and made some amazing connections in this industry and have an amazing designer who expertly crafts most of our floral designs. I like to believe that I'm innately creative and have a good eye for design so this definitely helps. Let's just say that I'm an expert at planting things, wrapping arrangements, and those sorts of tasks. I also recently learned how to make a hand-tied bouquet. I was really proud of myself! All joking aside I run all the operations of the business, focus on sales & marketing as well as many of the other day-to-day tasks. I don't mind leaving the flower making up to the experts that I have working with me. I'm all about being a team player. That's how I think a business is meant to grow.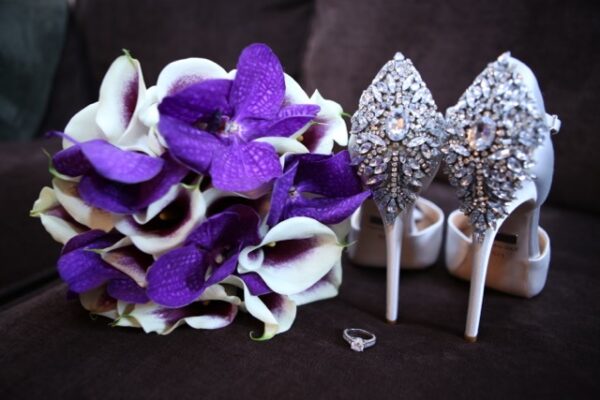 How many years have you been in business?
I started another company in 2008 under a different name that was initially an event planning company. I ended up using this platform when I transitioned away from planning into floral design. I recently re-branded to Anissa Rae Flowers & Refinements where we now concentrate on floral design for weddings & events as well as online retail arrangements, plants, succulent gardens and some home decor items.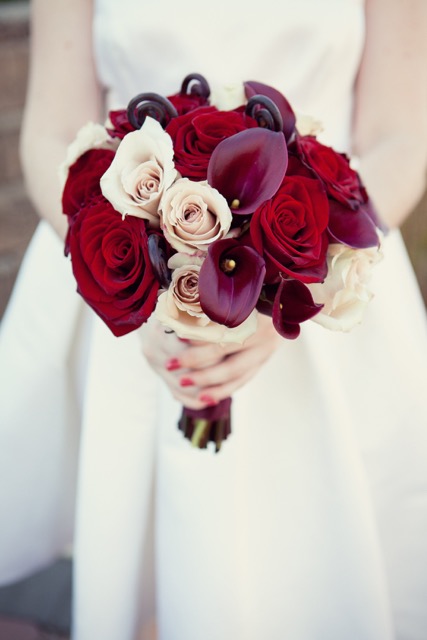 How do you create your style and where do you draw your inspiration?
Our style tends to be monochromatic. Shades of the same colors or within the same or similar color palette. We tend not to mix too many colors together. I'm pretty sure I'm making this up but I would say our style is a little what I would call "structured garden". I use to say more compact and tight, tight, tight with flowers. We are definitely more about flowers than fluff but use lots of different elements like pods, berries and carefully selected greenery like passion ivy, jasmine, fern, etc. We try to stay true to ourselves with what we feel like is our best style but I also try to be flexible with our clients. Especially when it comes to weddings. I think there are so many beautiful flowers and greenery elements. I like designs that let the flowers and greenery speak for themselves. Nature is beautiful and when we are lucky enough to compose something I think you want to be able to recognize it and see if for what it is even when it's mixed in with other flowers. One of my favorite things is to flip through design or home decor catalogs. I draw a lot of inspiration from them. There are so many plants, flowers, branches and leaves peppered throughout the pages and often displayed in interesting containers or vessels. It feels very comfortable and natural and I'm really drawn to that type of design. I'm also a little addicted to Instagram. It's such an easy visually stimulating tool that connects you around the world and back in minutes. I always love seeing what other floral designers are up to. The creativity of other individuals is mind blowing sometimes! I appreciate other people's artistry and innovation.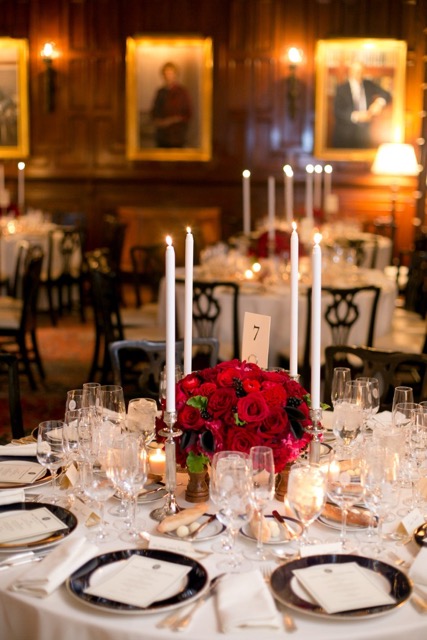 What are the trends, flowers & colors that are unique to your region?
One of the trends right now, sort of goes along with where I was headed with looking at catalogs for inspiration. My husband works in the furniture design industry and a really big trend is for offices wanting their furniture and decor to look more like a home office or a home decor showroom like West Elm or Restoration Hardware. People want to work in relaxed and less structured environments. We are getting a lot of requests to help make their office spaces have that staged catalog feel. Live flowers and plants can make a world of difference to how people feel in their own environment as well as the way customers view their business. As far as flower and color trends that are unique to our region, that's a tough one. I feel like NYC is a different animal than other parts of the United States. We are such a melting pot with people from all over the world. One day we can be working on a corporate event that doesn't really care so much what the specific types of flowers used are but more about working with colors that complement their corporate branding, to a couple that traveled to NYC for a destination wedding and is getting married in Central Park, to a full blown fairy tale style wedding that wants everything white and luxurious. We are lucky in New York because we have access to so many different types of flowers in our flower market. With the right vendor we can have access to almost any type of flower. We have been really lucky over the years to have a lot of repeat clients that put a lot of trust in our work and let us choose the colors and designs. Usually the bigger request is to work with the season.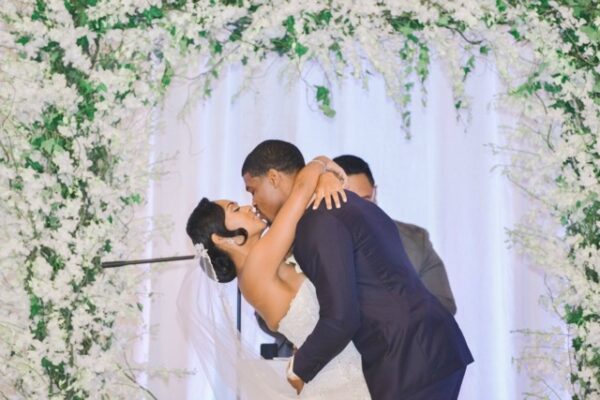 What is your favorite part of being a floral designer?
Well since I don't official make anything myself, I would say admiring the final outcome of an arrangement, event or wedding. Many people underestimate what it takes to make something so pretty with flowers. There are a lot of steps that happen before when making florals for weddings and events. Taking a step back and seeing how we were able to make a vision from written words on paper to an actual materialized event can be pretty amazing. I'm always proud of what we are able to create. I would also say it always makes my day to receive nice notes or seeing people's reactions when seeing their flower arrangements. I feel like we are in the business of happy. It's so cliche but flowers make people happy and that's what we work so hard to do every day.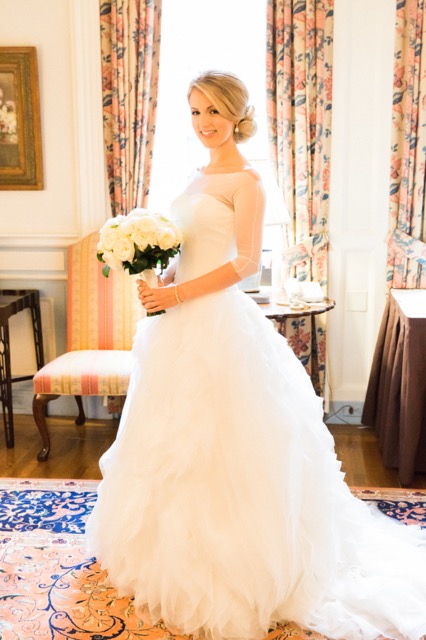 What advice would you give to aspiring floral designers?
I would say try working with different florists/floral designers that have different styles. Designing for retail and designing for events can be very different as well so try both. Everyone has different ways of processing flowers, tips and tricks for designing, working with different types of flowers as well as the actual style. Be open to ideas and even if you think it's not the style you love or not a place you want to stay take something positive away from it. Knowledge is power!
Are you a retail shop, studio/warehouse or home based?
We are a retail shop with a production area in the back. We're small but powerful!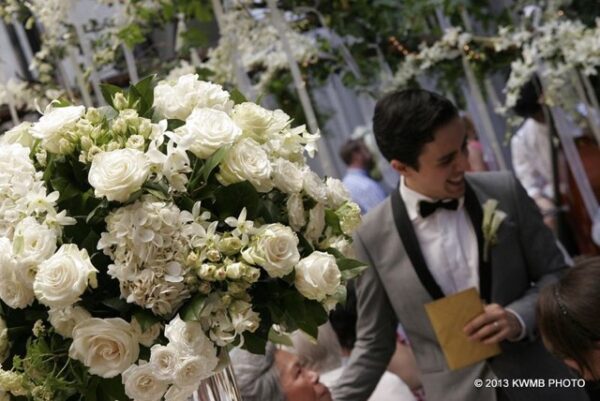 Do you offer any services in addition to floral designs?
We take on small landscaping projects if we know we can do it well. We can also assist in table decor, linens, and furniture rentals for weddings and events. We have designed events in the past that didn't involve flowers. We designed displays with mannequin hands and mannequin heads for a product launch for knit hat company, we helped style an event for Leonardo DiCaprio's birthday party one year that was coupled with his foundation. It started as a live auction so we created vignettes with props for their displays. We also worked with a company that handles a lot of events for Hennessy and were asked to come up with some displays that complemented the art work on the bottle from a well known graffiti artist.
What tool in your toolbox can't you live without?
Definitely a sharp knife. Although knives are like socks in a dryer. They always seem to disappear and you can never figure out where they went! I'm also a fan of bind wire. I feel like you can bind wire almost anything!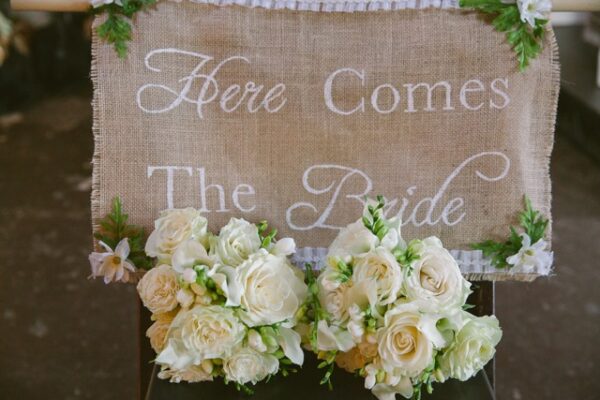 What's your favorite flower?
I've always loved tulips even before I imagined I'd be in this industry. I love their shape and the way they bend toward the light. I feel like they're even prettier as they start to fade.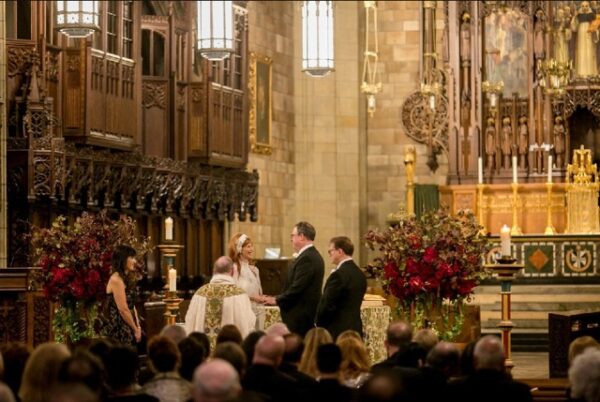 Anything else you'd like to share with Flirty Fleurs followers?
I would just thank you for allowing us to be a part of your floral community. I think it's important to be friendly with the people in your industry. It's nice to be able to connect with other experts in the industry or find answers to questions we may all have at times.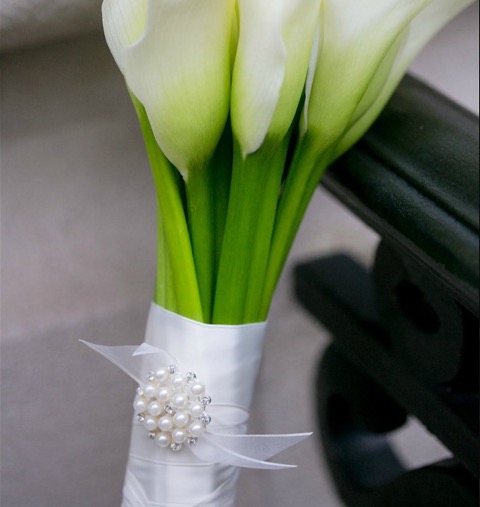 Your contact information:
Anissa Rae Flowers & Refinements
http://anissaraeflowers.com
Twitter: https://twitter.com/anissaraeny
Facebook: https://www.facebook.com/AnissaRaeFlowers
Pinterest: https://www.pinterest.com/anissaraeflower
Instagram: https://www.instagram.com/anissaraeflowers/
Related posts: