Your name: Andrea Layne
Your Business name: Andrea Layne Floral Design
Your Location: Wesley Chapel, Florida – serving all of Tampa Bay, including Lakeland and Sarasota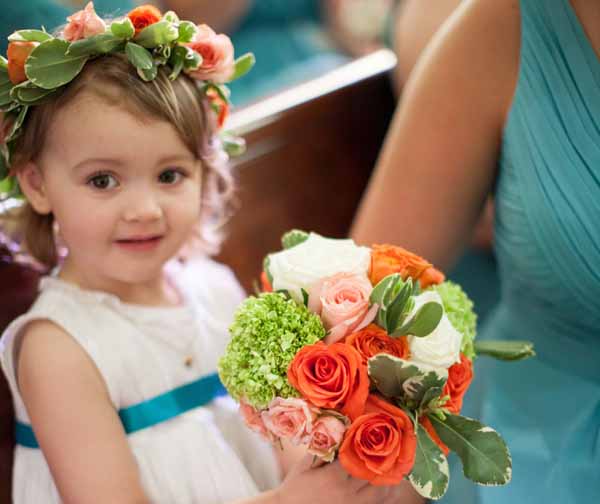 How did you start your business?
I started my professional career leading multi-million dollar projects to help companies either improve their processes or to help them to most effectively report their earnings. It was a stress-filled job that didn't allow me to fulfill my passion for art and design. So after 11 years of working as an IT Project Manager for 4 different employers, 1 year of Interior Design training at the Art Institute of Denver, giving birth to 2 gorgeous daughters, and a blissful year of just being a mommy, I worked with a career coach to figure out how to turn my love of interior design, my need to have a more balanced life, and my interest in weddings into a business.
I received technical training at the South Florida Center for Floral Studies and took online classes offered by the American Institute of Floral Designers (AIFD). Then I sought out an amazing internship with one of the largest, and best, event design shops in Tampa, which turned into a freelance job for a while. My love of flowers and weddings deepened, as did my confidence…and in 2011, I took the plunge and created Andrea Layne Floral Design. I know my IT finance career makes me a great business owner, but it's my attention to detail and ability to bring a creative vision to life that make my clients love working with me.
How many years have you been in business?
A little over 4 years
Started my education and internship in June of 2010
Started my business in February of 2011
What is your design aesthetic?
I am a design chameleon, in that I adapt my personal creativity to meet each of my clients' unique theme, venue, and color scheme. I love variety and texture, and ensure these are present in all aspects of my designs, from the linens, to the containers, to the types of flowers and foliage I select. As I add each layer to the creation it reinforces the theme and style for each individual event. I like mixing premium flowers, such as orchids, garden roses, and ranunculus with more humble flowers such as waxflower, spray roses, and mums to create a design blend that is unique for each of my customers. Out-of-the box creativity defines me best.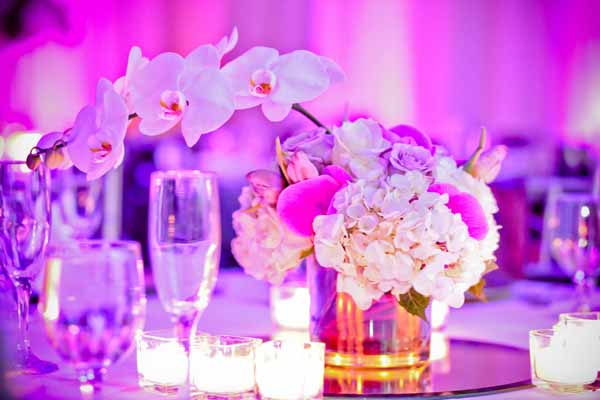 How do you create your style and where do you draw your inspiration?
I draw my inspiration from each client's event. Typically we start with the venue style, colors and theme that they want to incorporate into the design, the season, and their own personal style. As we walk through their desires, I start to visualize the feel of the event, such as updated modern, romantic garden, beach glam, and that then helps to drive the whole design. The types and color of the flowers, the vases, votive, and other décor items, and finally the linens bring the whole thing together into a cohesive picture.
If the customer is unsure of her vision, we'll start by creating a design board with a color scheme selected from Design Seeds to drive each detail. I find the pictures associated with the colors help the client hone in on their vision.
What are the trends, flowers & colors that are unique to your region?
Being in Florida on the gorgeous gulf coast, you can imagine the beach and destination weddings we get to do on a weekly basis! There are literally hundreds of beach venues from the Post Card Inn on St Pete Beach that has a 60's surfer theme to the absolutely stunning Ca' d'Zan Mansion at the Ringling Museum in Sarasota with its the Bayfront Promenade and everything in between. Even though you will see sand, shells, and tropical flower at many of these weddings, the current trend here is to go outside this vision and create a theme that is unique to the bride. So we're doing garden, vintage, glam, Roaring 20s, mid-century modern, and everything in between at these beach venues.
The Tampa Bay area is also close to the rural core of Florida, so there has been a proliferation of barn-style venues. So we are seeing a lot more rustic, earthy designs lately. My personal favorite design vision one of our current brides brought us for one of these venues is an English Equestrian Theme…think old trophies, brown leather, crispt white linens, bits and bridals, horse show ribbons and combine that garden styled flowers. I can't wait for January to make these creations!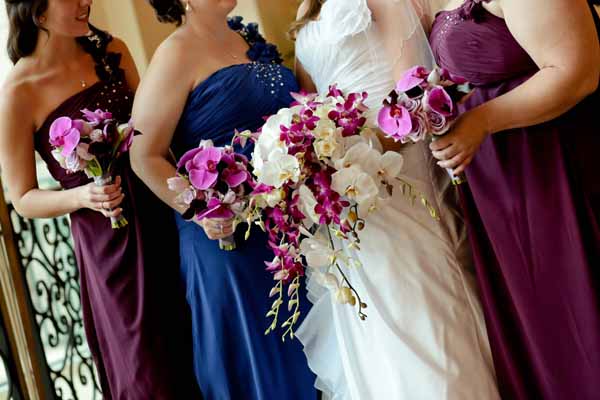 Are you a retail shop, studio/warehouse or home based?
Since I started my business I worked out of a large studio in my home. In the last 2 weeks, we moved out into a space in a business park. I am so very happy to have the ability to make this move. The extra space is so wonderful!
Do you offer any services in addition to floral designs?
I have partnered with several linen companies and a chair rental company to offer a discount on these items to my clients. But my core business is strictly floral design for weddings and events.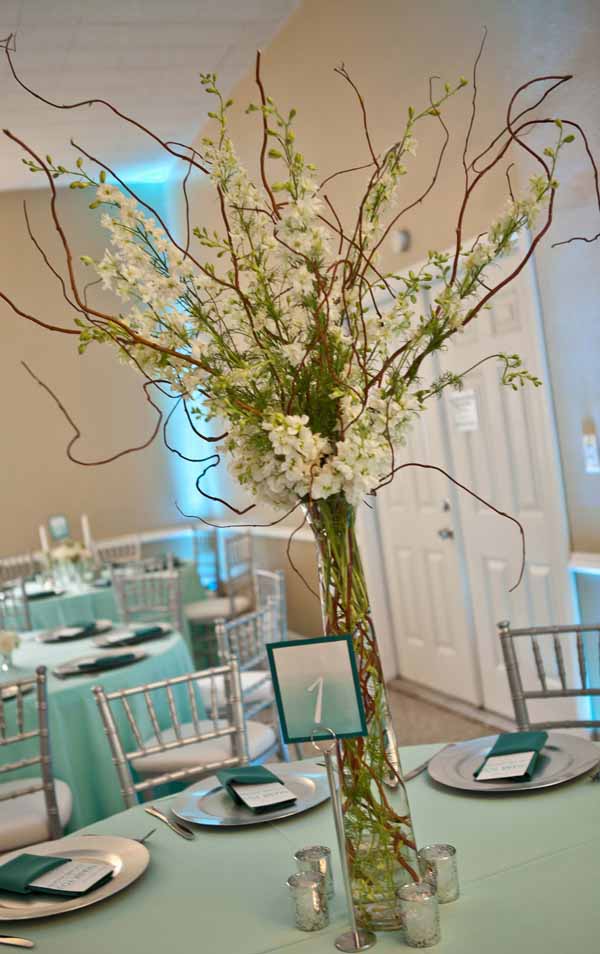 What tool in your toolbox can't you live without?
How can any florist be without their trusty knives?!? I have 4 different Swiss Army knives… light blue, pink, yellow, and burgundy. I guess it's kind of an obsession! I also have a heavy duty pair of clippers by Corona that are the only ones I use to cut the stems of bouquets because it is can handle cutting large and delicate stems with precision and creates an even bottom. And finally, I can't live without my Oasis Floral Adhesive. That stuff can fix almost any problem! I buy it by the case!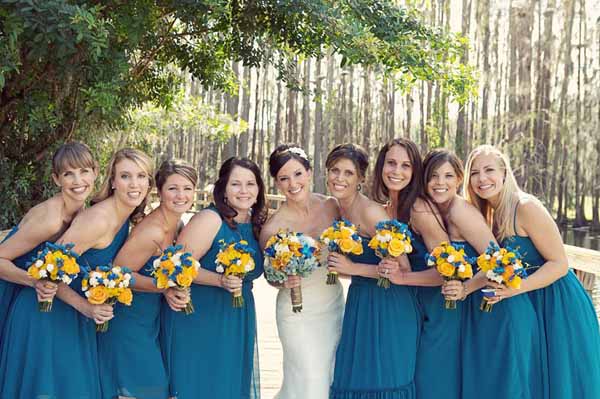 What's your favorite flower?
When I started this business it was such a personal renewal for me. So I use the Cherry Blossom in my logo to signify this. I don't get the chance to use them too often in my floral design though. In design, my favorite flower is typically the ones I am currently designing with…lol! I fall in love so easily! How could you not, when you are as blessed as I am to work with so many premium flowers all of the time?!? I love all types of orchids, garden roses, tulips, freesia, ranunculus, forsythia, oh and dark blue delphiniums!
Anything else you'd like to share with Flirty Fleurs followers?
Do what you love! I am so blessed to have taken the risk to completely change my career and start my own business. I am a happy, balanced person because of it.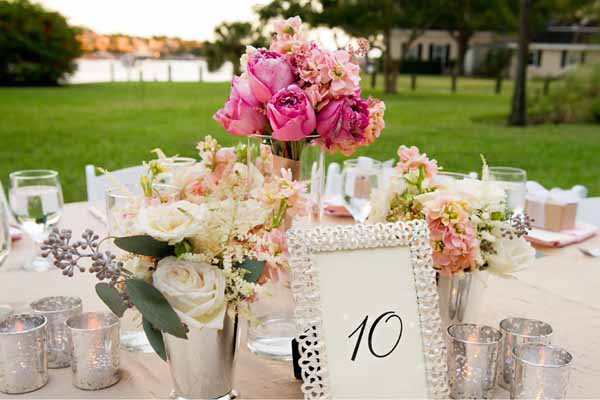 Contact information:
Andrea Layne Floral Design
5854 Argerian Drive, Suite 102
Wesley Chapel, FL 33544
(813) 810-9645
Website: http://www.andrealaynefloraldesign.com
Facebook: http://facebook.com/AndreaLayneFloralDesign
Instagram: http://instagram.com/andrealaynefloraldesign
Pinterest: http://www.pinterest.com/andrealaynefd/
Related posts: