I love behind the scenes looks into flower shops, don't you?! To see how another floral designer arranges their shop for primo efficiency. Today we get to take a look at Rose of Sharon Floral Design's flower shop!
From Althea:
In January, we moved to a new location. In the previous shop, we had about 400sf for office, retail & design and about 200sf for storage. We moved into an open 1500sf space. I built shelves 18′ long, 2′ deep and 12′ high. Everything else is movable. The walls are large folding screens. We use the back for storage and the front for display. We kept everything modular so that as we grow, we can rearrange as needed.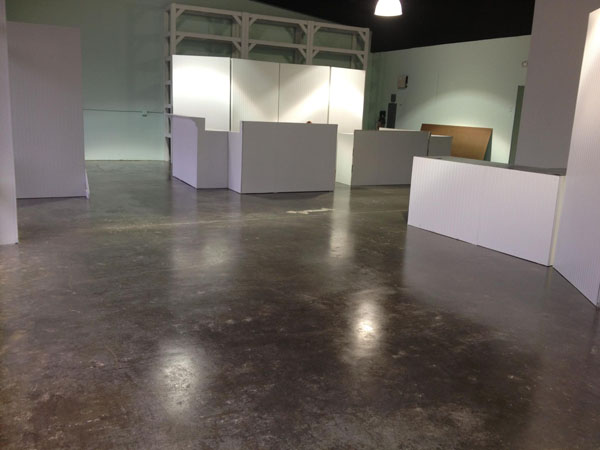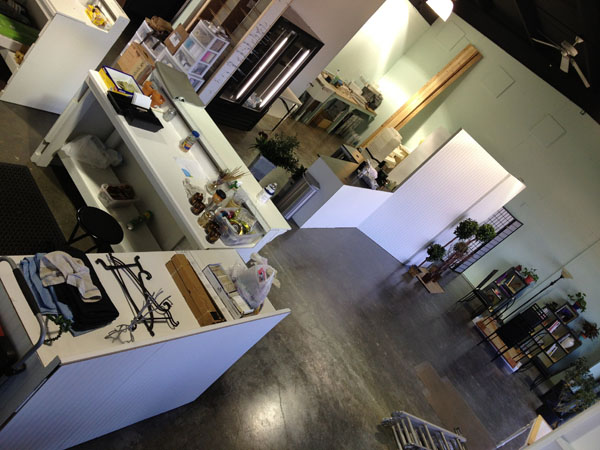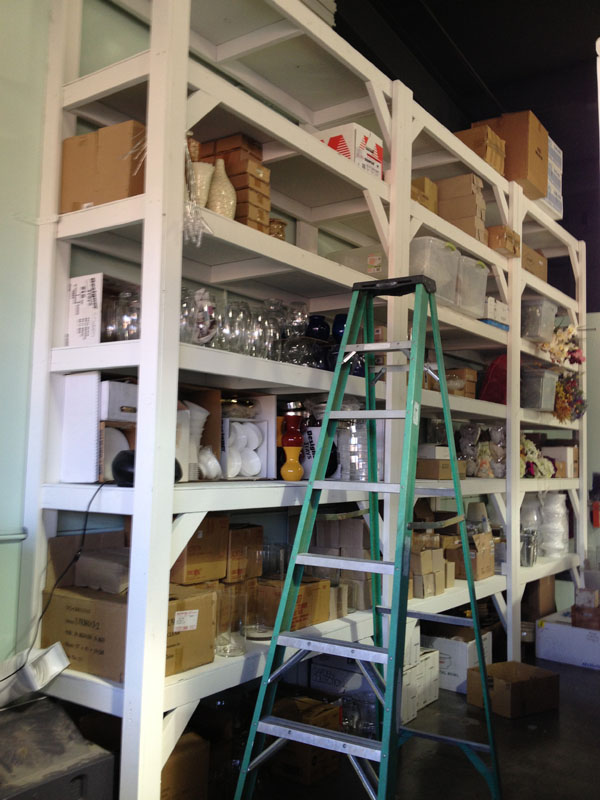 The work benches are each 6′ long and we made them tall enough for us. All of us except one designer are over 5'7″ so we made our workbenches taller than standard. At the old shop, they were a standard 36″ tall and we were always hunched over just enough to be cramped. The short designer got a raised platform to stand on. The 2″ difference in height makes a huge difference in our fatigue at the end of the day.
This is the old work counter: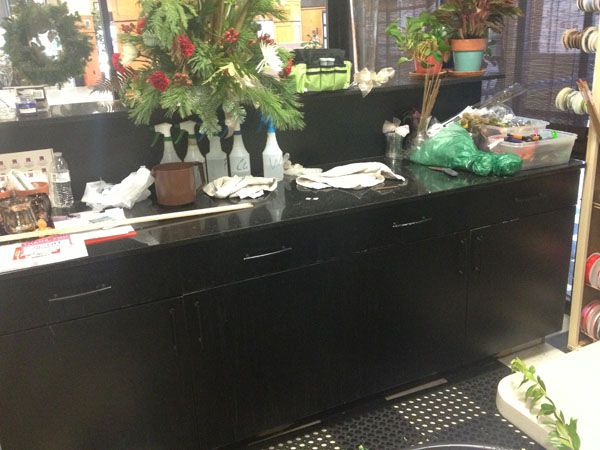 This is the new work counter: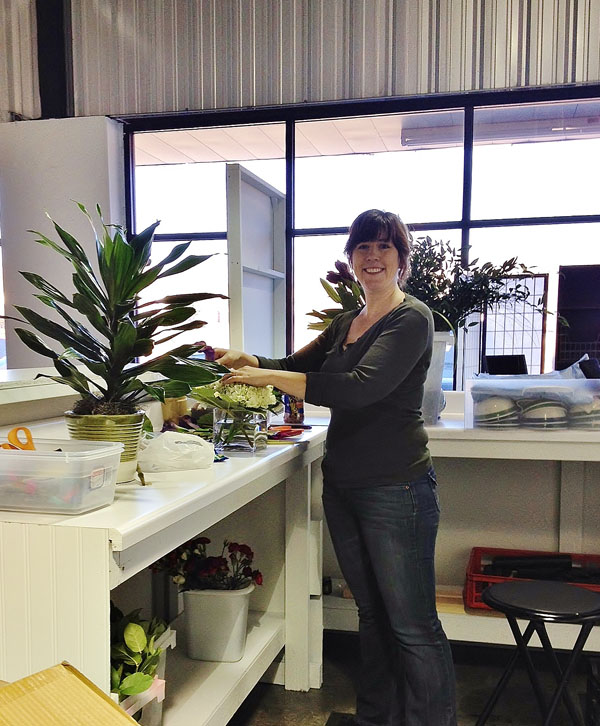 In our sink area, we used a deep laundry sink and raised the sink so that it is even with the counter top. We also went with concrete floors for easier clean-up.
EVERYTHING in the new shop has a designated spot. This helps us find things — especially when the person who put it up is not at the shop.
Contact Information:
Rose of Sharon Floral Designs
2015 C Main Dr.
Fayetteville AR 72704
(Located in Johnson)
479.973.0588
RoseOfSharonAR.com
Facebook: RoseOfSharonEventFlorist
Pinterest: AltheaWiles
And because no post is complete with out pretty flowers … here is a bouquet designed by Rose of Sharon Floral Designs: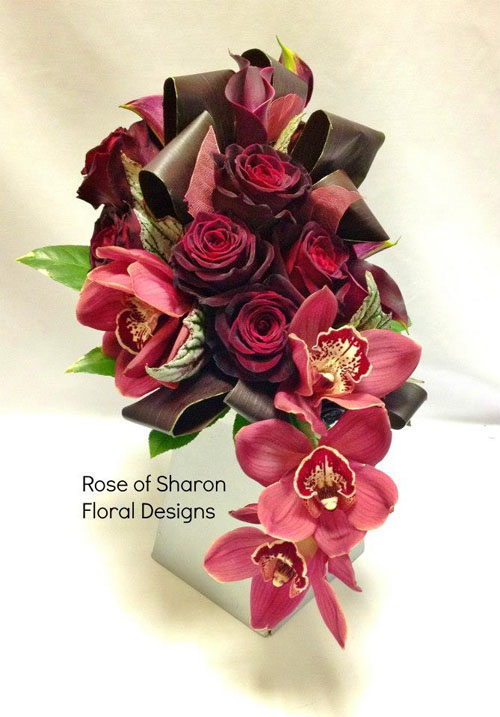 Related posts: