A few days ago, a prospective client sent me an email asking me to create a wedding floral proposal for a 200 guest sit down dinner reception and ceremony in the Northern California area at a 4 star hotel(*according to Tripadvisor) based on some images that he/she was inspired by.
The wedding was described as the following(to hide the anonymity of the client, I have paraphrased from her email and have changed the rounded the budget to the narrowest thousand).
Different shades of pinks and white hues for 200 guests equaling 20 tables in total. 3 different kinds of centerpieces from low to medium to tall with the tallest arrangement being not too full of flowers to keep the cost down. Incorporating crystals and possibly feathers as it was part of the theme.
For the wedding party will need a bridal bouquet, a toss bouquet, 5 bridemaids' bouquets, 1 groom's boutonniere, 10 ceremony aisle decoration with
2 additional floral arrangements for the ceremony to be repurposed for the sweetheart table.
With regards to the flowers, the client said that he/she was not picky about flowers and could even use baby's breath if needed. In conclusion, the wedding budget for flowers would need to be under $2000.
I am including two visuals of the images that he/she sent so that we as vendors and as potential clients can learn a bit about budgeting.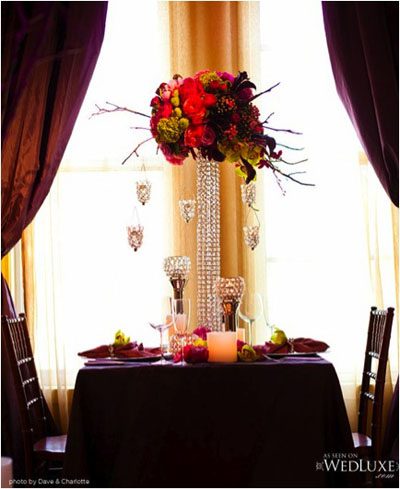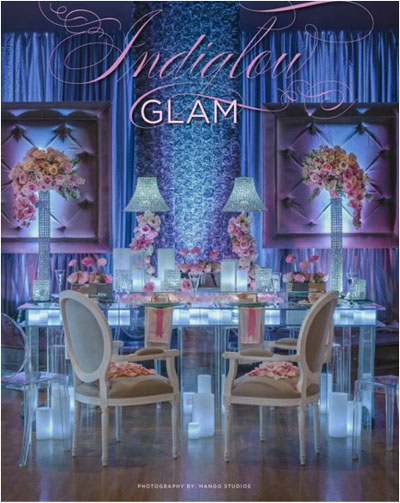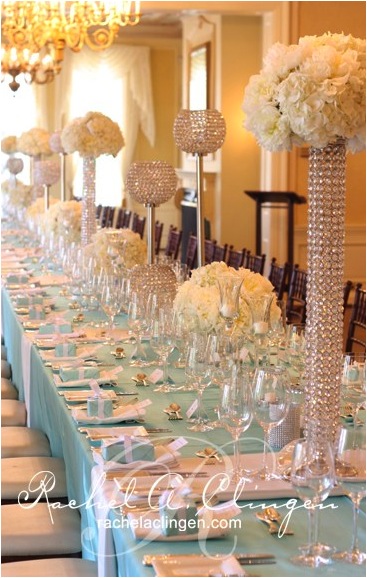 Even before I address this specific question, I thought I would play "bride" and find an online resource to see what I should expect to budget for an average wedding.
I used a wedding calculator called Cost of Wedding.com.
http://www.costofwedding.com/index.cfm/action/costest.index
After inputting the information the result concluded that the average wedding in Northern California for 200 guests would be $46,900 with an estimated cost per guest of $235 not including any travel.
See below for the breakdown.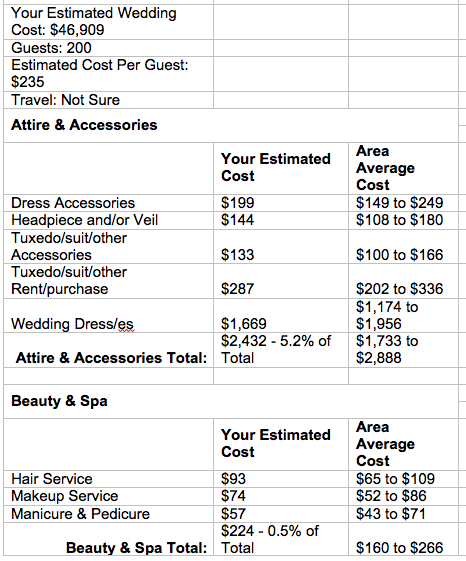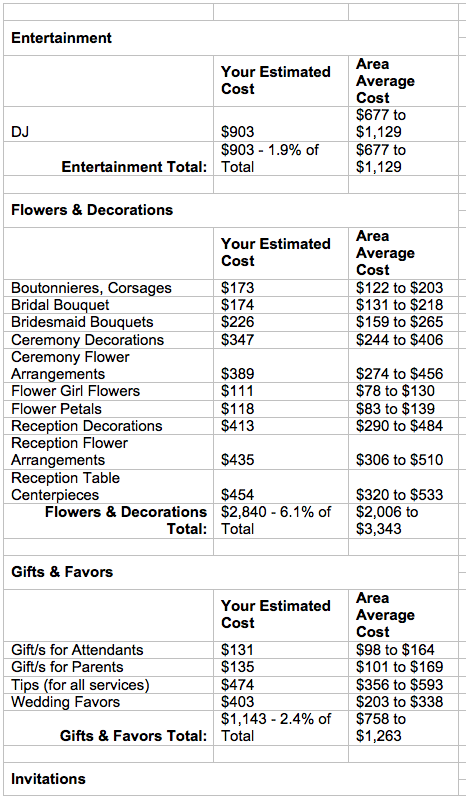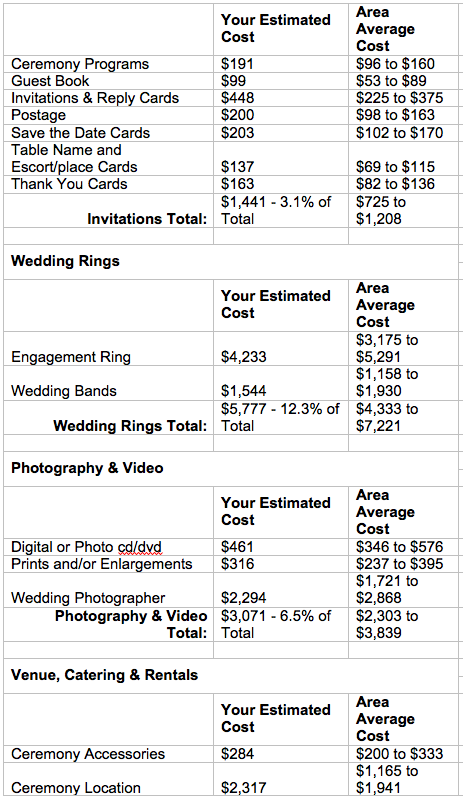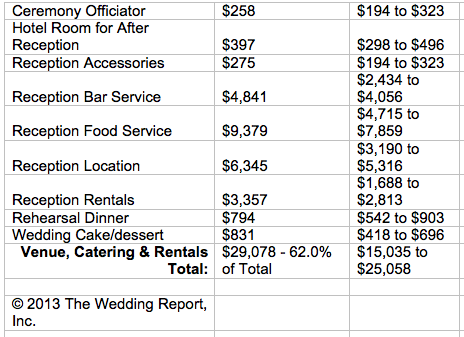 I want to highlight the floral information which shows that even the internet calculated the average flowers for this 200 guest to be $2800. The take away from this exercise is the following.
1) Is your wedding at average, above, or below the average in your area?
2) Are your wedding inspirations minimal, fair, or designer?
3) Does your budget also include delivery, taxes, and other rental fees associated with flowers.
As you can see in the budget, the calculator does not factor in deliver, installation, setup, breakdown, prop rental, taxes, or any design shop fees that might incur. A more realistic budget should account for these non related items.
If the calculator offers you a $2800 average cost for flowers, keep that in mind when you are asking for a proposal. The non floral should be on top of the budget. Note: Tell your vendor that the budget you have does not include for non floral expenses so that they can write a proposal that is fair. Or tell your vendor that your budget needs to include all incidentals which means, you will get much less flowers.
When a client says they want the following for less than $2000, that means it is below the average and on the low end. If we were choosing a dinner spot, we would understand that to mean that the restaurant might be off the beaten track, possibly new, or lacking in décor or food quality. If the range for dinner restaurants in SF were $15 to $50 then everyone knows that the $15 dinner place might be hamburgers and fries versus the higher is Wagyu beef.
If your design concept is not your average flowers, more tailored, more designer,it's almost impossible to expect that any decent floral designer could create your dream inspired wedding at the lowest end of the average for flowers.
This clients' $2000 floral budget is just not achievable when you break things down.
Here's my low end breakdown taking the budget below and reducing it by 15% roughly per item.
1 Bridal bouquet $149 each – $148( I took $174 and reduced it by 15%)
5 Bridedsmaid $38 each – $190 ( I took $226, reduced it by 15% and divided it by 5 bouquets)
1 Toss Bouquet $38 each – $38 ( I took the price of 1 bridesmaid and assumed the toss would be at the bridesmaid bouquet price)
1 Boutonniere $24.50 each – $24.50 ( I took the boutonniere/corsage and divided it by 6 pieces(1 for groom, 5 for groomsmen. I took 15% off to get to $24.50)
10 Aisle Pew Flowers $29.50 each = $295 ( I took the $347 for ceremony décor and took 15% and divided by 10)
2 Ceremony flowers $165 each = $330( I took $389 for ceremony flower arrangements, took 15% and divided by 2)
20 Centerpieces – all same style = $65 each = $1300(I took All reception flowers plus the amount for the flowers girl since the client did not request a flower girl and added it together to get to $1531, took 15% off and divided by 20)
Total if I took 15% off the average = $2326.50. The client's request is still $326.50 below this "below average request". There simply is no way for any designer to do this unless the centerpiece is below average.
It also assumes that there is a designer who could do a bridesmaid bouquet for $38.00(*it would have to be very very small, perhaps all baby's breath). Even if I could locate someone to do the flowers, it doesn't account for any crystals, any vases, any embellishment. It assumes that someone is willing to do 3 varied arrangements so that it averages $65.00. That's going to be hard to find.
For brides, please just take a quick look at what a $120.00 average centerpieces on 1800 flowers looks like.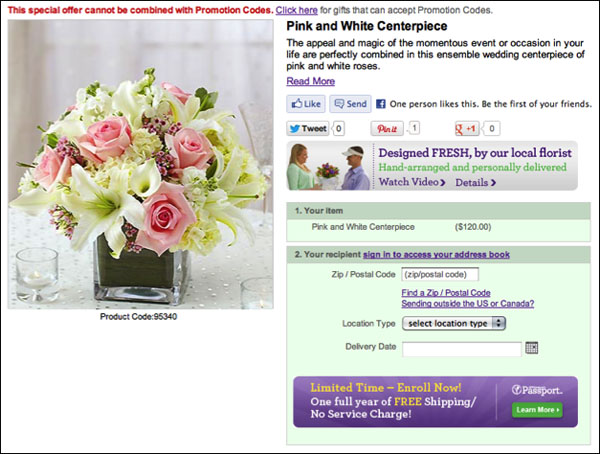 I'll even show you my $120.00 centerpiece.
The reason why I think this client's budget isn't realistic is because it assumes that a business is willing to take profit loses. Unfortunately, most thriving businesses can't just give every wedding away. If so, the floral designer would eventually be out of business. To invest in 1) tall and grand vases is a huge undertaking that involves knowing future client preferences. If a vendor is willing to invest in these props, then there is more of a likelihood that they could sell this wedding at a potential loss. Please note invest for 9 vases is $990(If I were to buy 2 for the sweet heart table + 7(1/3 for the centerpieces) = 9 x $110 each not including shippings/taxes).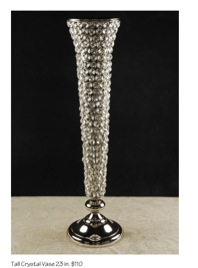 Secondly, it also assumes that a business owner is willing to forego the cost of delivery, installation, breakdown and possibly design labor costs. This is also very unrealistic. The cost of fuel is rising. Labor in the SF area is now $10.55 at the minimum wage. Venues are requiring more rental and floral businesses to acquire worker's compensation. Delivery vehicles rent for approximate $125 for a cargo or mini van a day. Skilled designers to create arrangements as well as delivery is on a rise. All in all, the cost for labor is increasing and unless the business owner can do it all, this is probably not responsible to ask a business to take a major hit to make this one wedding budget.
Lastly, it assumes that one's flowers are on the below average side. And that is the great folly. When your inspiration images are obviously from a luxury wedding inspiration table, it's really hard and difficult to do quality work and have quality products and quality props and the low end. Something has got to give. It's the old champagne taste, beer budget. And in this reality, when your inspiration is on the over the top side, it really is hard to make it fit. It's like two things are fighting each other.
So to review, ask yourself is your flower style minimal, average or designer. Ask yourself did you account for non floral costs? Do some research and find out what your props might actually costs? Be more realistic when you collect your inspiration images. Do some homework and figure out what average cost is in your area before realizing if your over the top dreams can fit into a below average budget? Find a floral internet website like a 1800flowers or ftd.com. Look and examine what a middle of the road flowers service charges. This will give you insight into what real average design and costs are.

Thank you, Nancy, for this insightful and helpful article!
Nancy's beautiful floral designs can be viewed on her website:
http://nancyliuchin.com/
Related posts: