Now that the Valentine's rush is over, we get to start preparing for another floral "holiday" – which is generally more of a season – PROM! Even though I have been raised in the floral industry, I never thought much about prom being a major source of sales for florists. Until one day in March of 2009 when I met Dan Fisher, the owner of Fitz Design, and learned about these cool new products for corsages. Like most young women, I was instantly drawn to the bling. But having been raised by my dad, a very conservative business man, I was leery about whether or not our florist customers would be willing to buy these very different new products. We started small, offering a few items to our customers in April 2009. Our first season was so successful that in December 2010 we decided to take the plunge and become a Dazzling Distributor for Fitz Design, meaning that we would stock every single item they offered. We are now in our fifth prom season and up to over 1500 prom items, about 1000 from Fitz Design.
Thru the past five prom seasons I have learned incredible sales strategies for florists from Dan and the rest of the Fitz Design team, thru a variety of methods, including working with them at the AIFD Symposium for the past two years. When sharing these strategies with my customers, they in turn share their own prom success stories with me. The goal of this blog series is to help even the most seasoned floral designer learn new ways to increase their prom profits.
One of the most important things to remember in prom sales is the "Why?" Why should you deal with these kids who don't know what they are doing and taking up your time to spend $25 on a corsage? Because they are NEW CUSTOMERS with NEW MONEY. Even if you have a thriving floral business, you need to keep getting new customers to replace those that die, move, etc. Today's prom girls are tomorrow's brides… When you connect with them at prom, you make a customer for life. The average lifetime floral value of a prom customer is $35k. Let me ask you – what would you do if a bride walked in your shop with a $35k floral budget? After picking yourself up off the floor, you would undoubtedly go out of your way to help her in anyway you could. If you help these prom customers, you can reap the same results. (And by the way, we are going to work on getting you more than $25 for the corsage too!)
As we go thru this series, always keep that WHY at the front of your mind… it will help you get thru all of the challenges of the season!
Stay tuned- next blog we will talk about Goals and Planning for Prom.
Written by Sarah Botchick
Marketing Director
Pioneer Import & Wholesale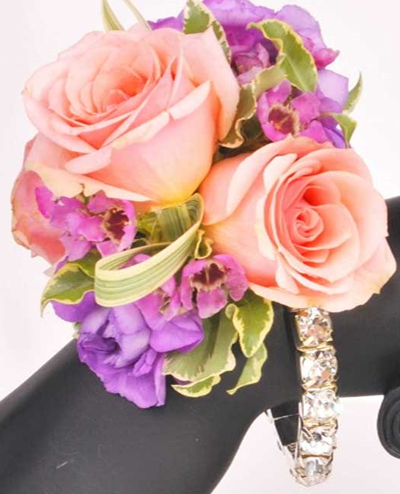 Related posts: