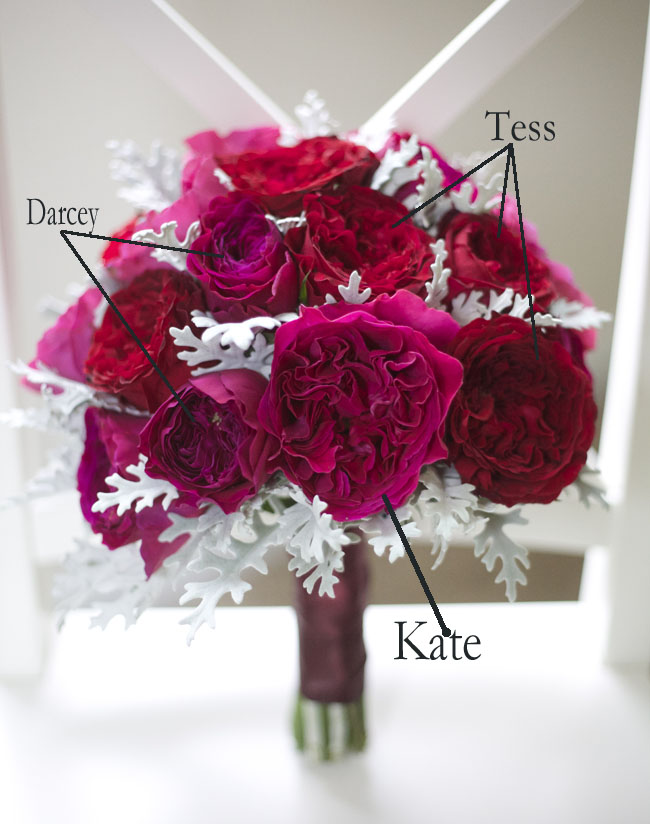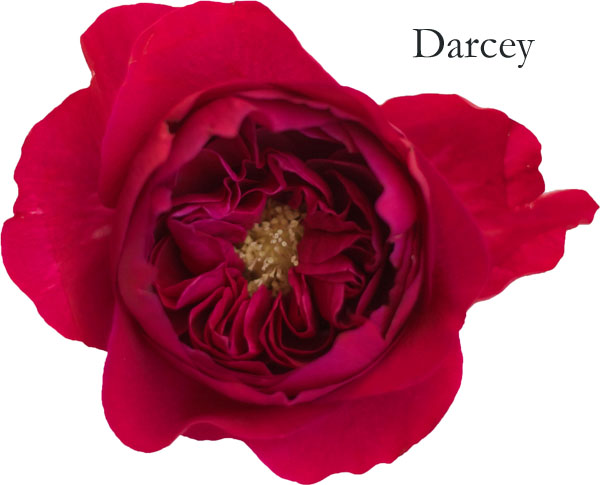 Darcey
Vase life: 7 days. Peak at 4–5.
One of two hot pink David Austin roses, Darcey is smaller than Kate, and a deeper magenta-crimson color. Darcey is a slow opener, but will open wide and show its center at its peak.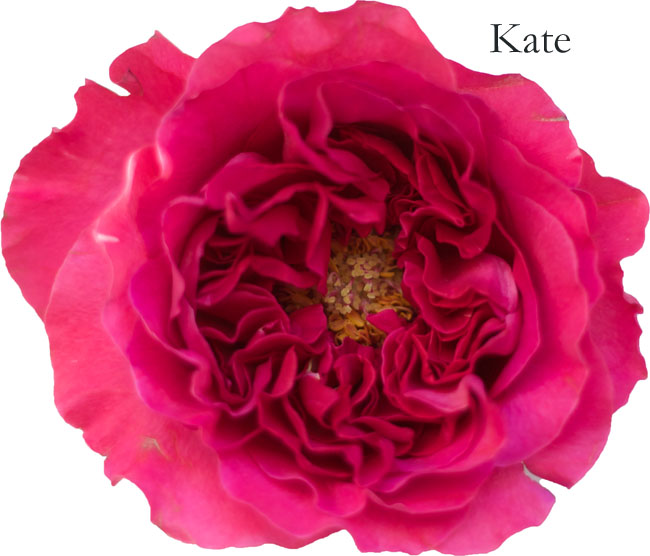 Kate
Vase life: 7 days
Kate is the other hot pink David Austin. She's a lush raspberry hot pink into magenta rose blossom that opens nicely, nearly double the size of Darcey.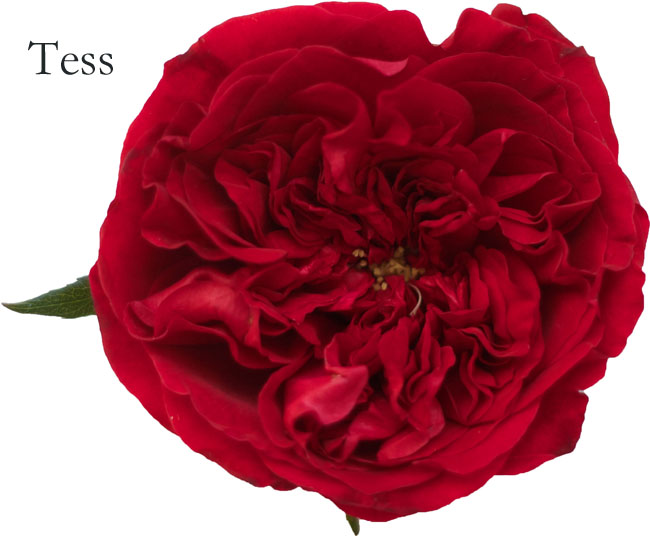 Tess
Vase life: 7days
A rich, dark, velvety red, Tess is the answer to your red garden rose needs. A strong and hearty bloom.
Related posts: