In September Seattle Wholesale Growers Market held the second annual Dahlia Festival. Part of the festival is the "Dahlia Wall". Last year my husband built the wall for the display and it has proved to be a great way to see the various dahlias. You'll see in some of the closeup shots that each dahlia was labeled with it name and the farm it came from. Agnes from the SWGM helped me put it together this year — a fun way to spend an afternoon, that's for sure!
In addition to the dahlia wall display the farmers give talks about growing dahlias and answer questions on the care & handling. This year Eleanor from Bash & Bloom gave a design presentation, too!
Be sure to follow SWGM on Facebook and Instagram for future flower festivals!!
Hope you enjoy the photos –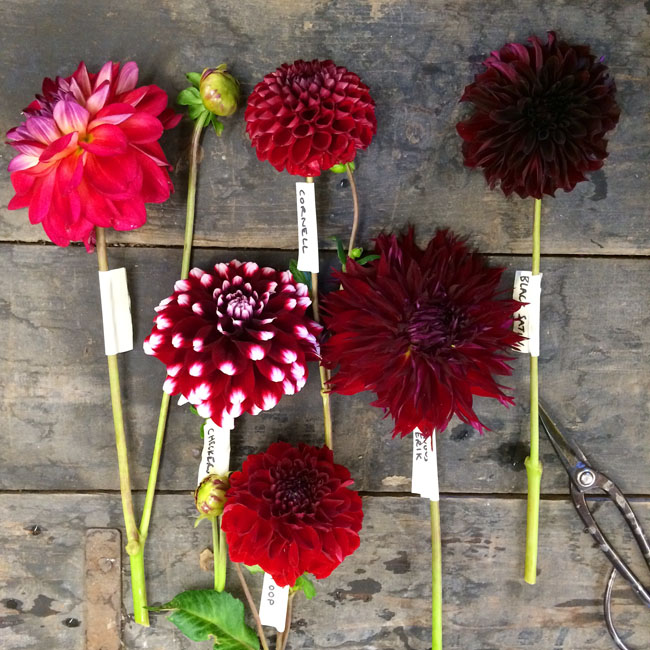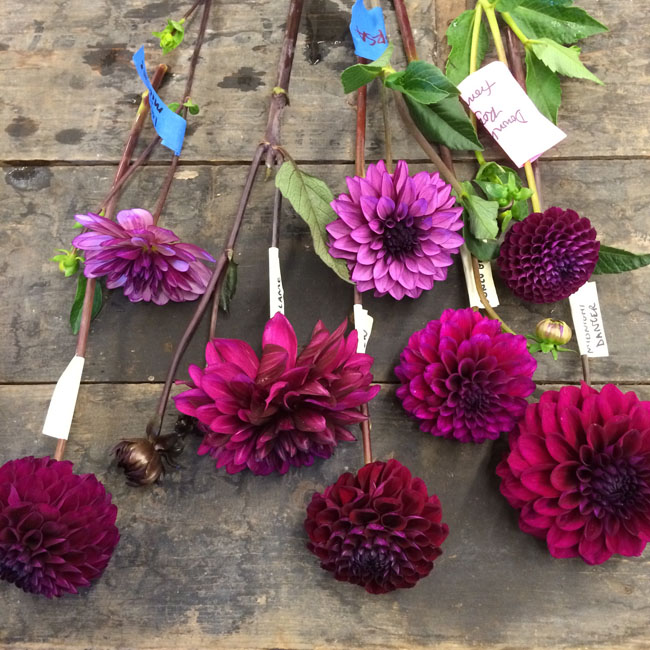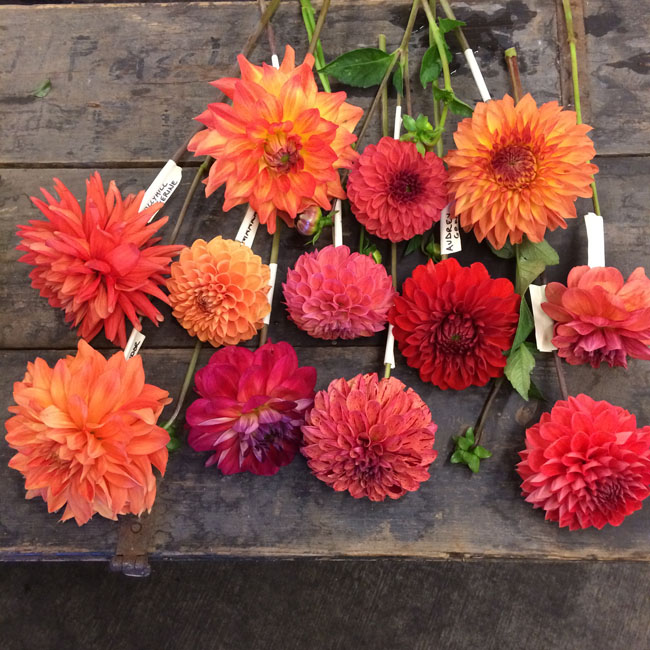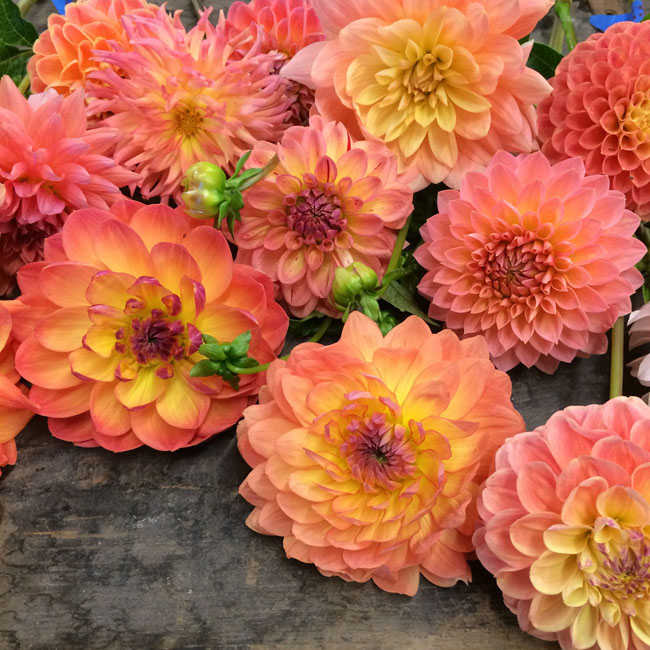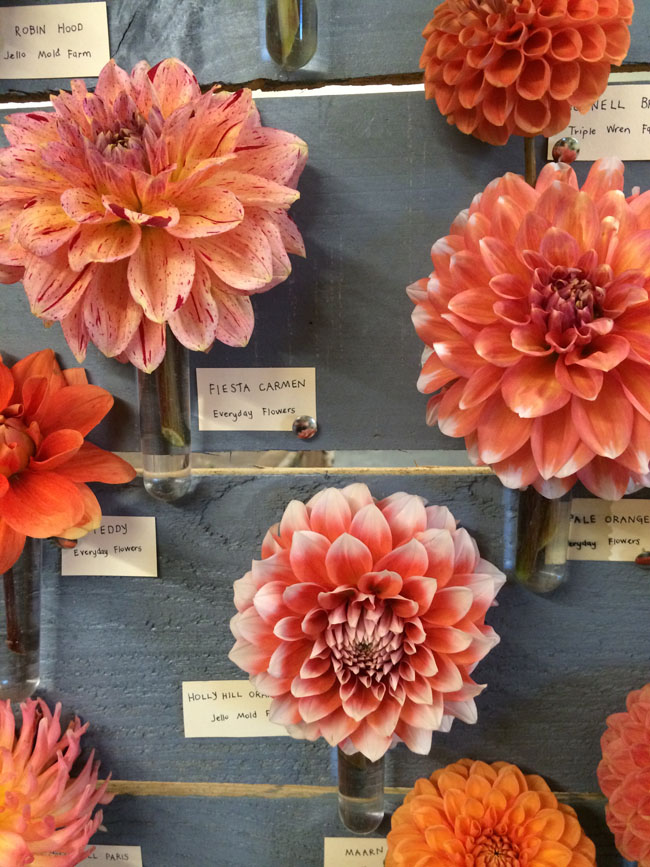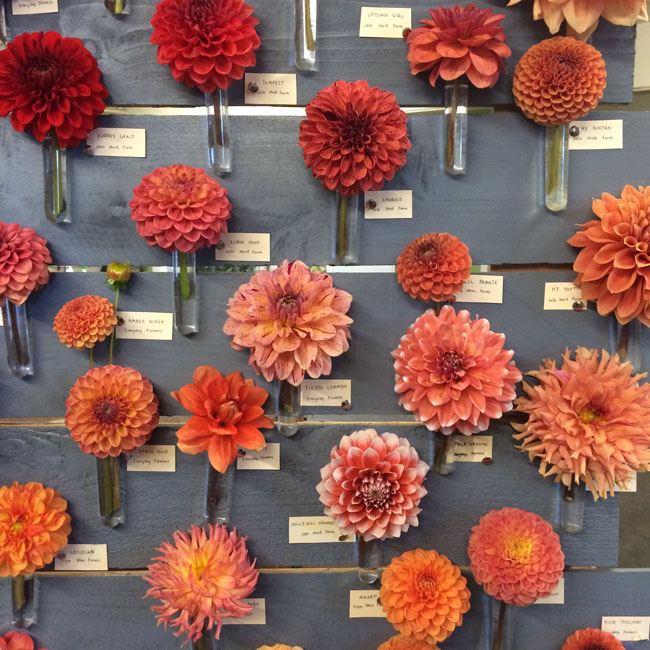 Related posts: