Check out this "How Did You Do That" step-by-step post by Jaclyn Gough of Fort Lauderdale, Florida. She is a very passionate floral designer who loves to create unique and detailed headdresses of flowers.
Step 1: Cut less than a quarter block of Rainbow Foam and place on top of head. Secure foam by pulling a piece of hair from in front of head over the foam and secure with 2 bobby pins.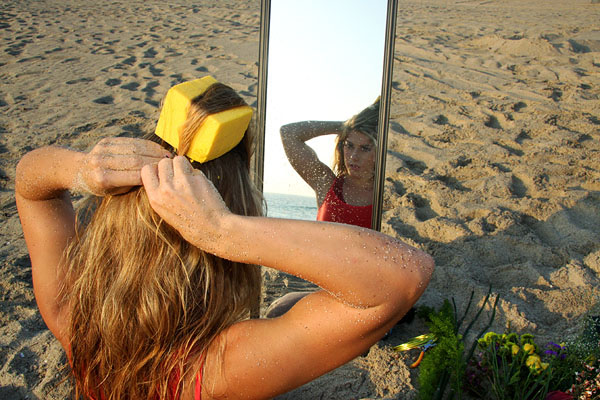 Step 2: Insert Springeri by angling upward from the bottom of foam so it lay's and cascades nicely against hair to repeat the length of hair. Then choose a mass flower such as Green Trick and insert in front of foam so you are able to gain perspective of how the headdress will look.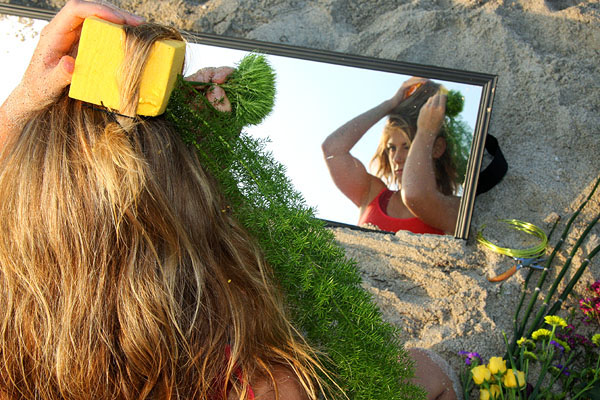 Step 3: Insert filler flowers such as Yellow Spray Roses, Thistle, Wax Flower and Green Button Mums to fill around foam and to continue to form a balanced head piece. Once your foundation is just about complete, insert 3 Red or your color of choice Carnations as a focal point (the attention grabber).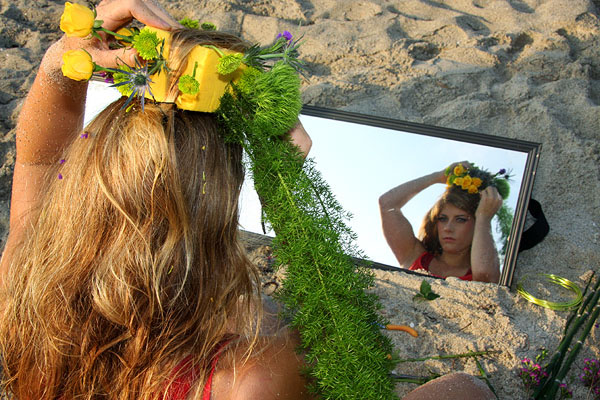 Step 4: Pick up individual stems of Equisetum , insert stem by stem in the top of foam and bend at each node framing the outside of the headdress.
Step 5: FINAL PRODUCT 🙂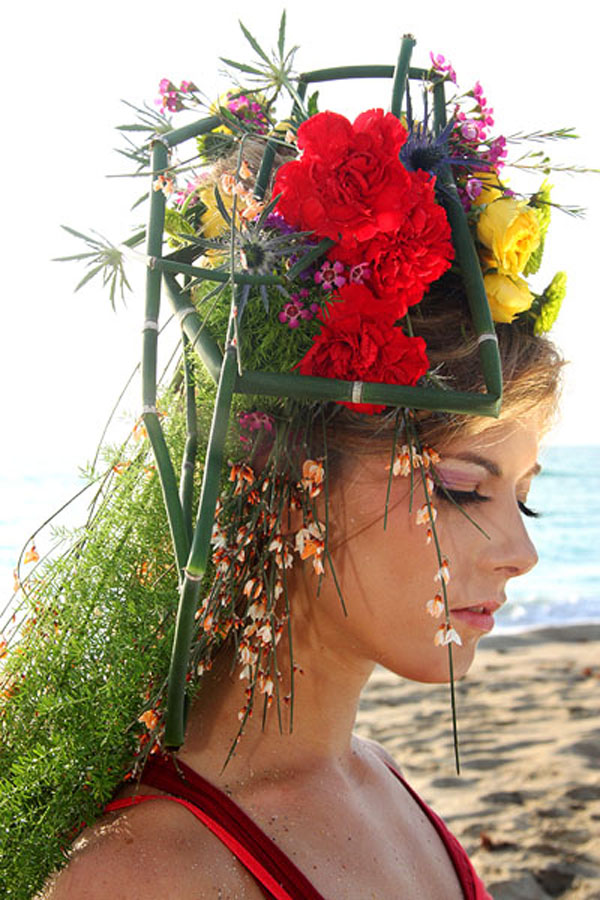 There are countless ways to create a floral headdress and this is one of many. Most of my pieces are created on my head so I am able to see how it will form to the rest of my physique creating balance, unity and keeping it proportionate. When I was thinking how to create a headdress, I thought of the steps used in making an every day arrangement such as a basket or in a lomey dish. Most start with a piece of foam to fit the base, then foliage and flowers are inserted. So why not create a headdress the same?
My headdress took me less than 10 minutes to create and I let the flowers be my guide. If it feels and looks right and has meaning behind it then you've done a good job as an artist, in my opinion.
Contact Information for Vendors participating in the shoot:
Stylist/Floral Designer : Jaclyn Gough
www.theskinnyvase.com
Photographer : Michael D. Colanero
www.UNCOMMONstock.net
Make Up: Jody Du Priest
www.facethehearts.com
Also, Jaclyn created a Sea Nymph / Floral Mermaid design. Jaclyn shows such dedication to her floral craft! These are so creative: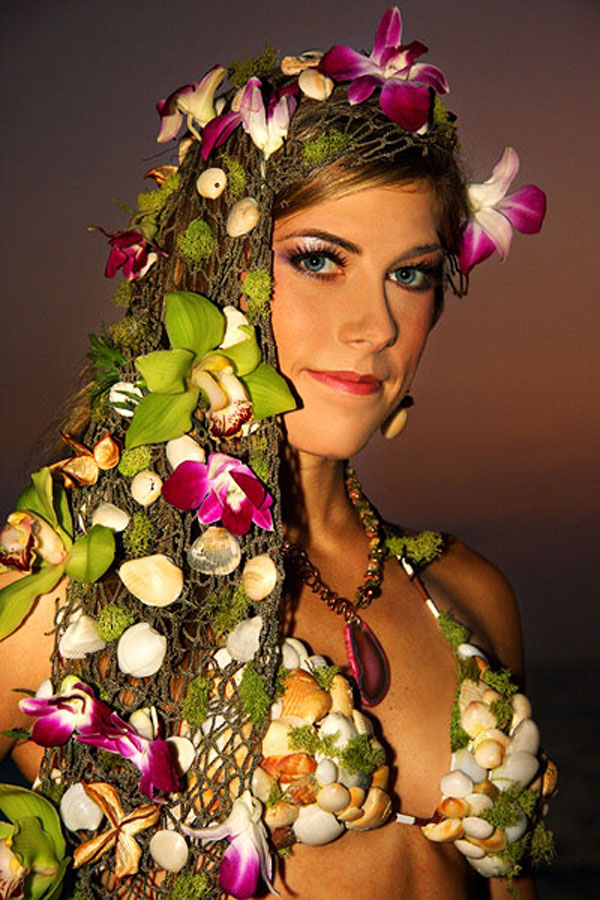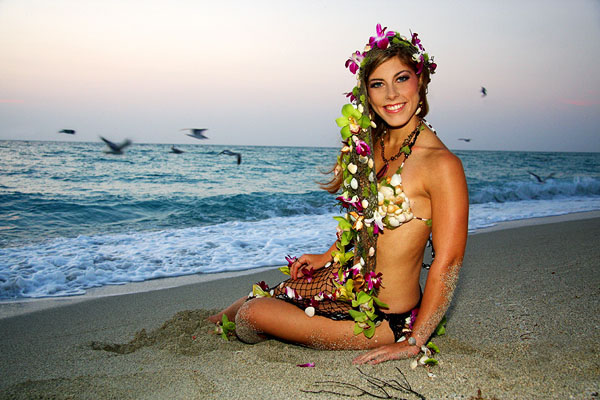 Related posts: