If you are looking for classes this fall there looks to be a few great ones to choose from!!!
Holly & Evan Chapple are going to RUSSIA!
Now this is a trip I'd like to tag along on… I went to Moscow once and it's quite amazing, still dream of going to St. Petersburg!
Dates: November 8-10, 2013. Place: Moscow.
Additionally a 3-4 hours workshop in St Petersburg on 12th of November
Organizers: flower&decor studio flowerbazar.ru
For more information: http://flowerbazar.ru/master-klass-holly-chapple.html
For information on Holly's Blog – click here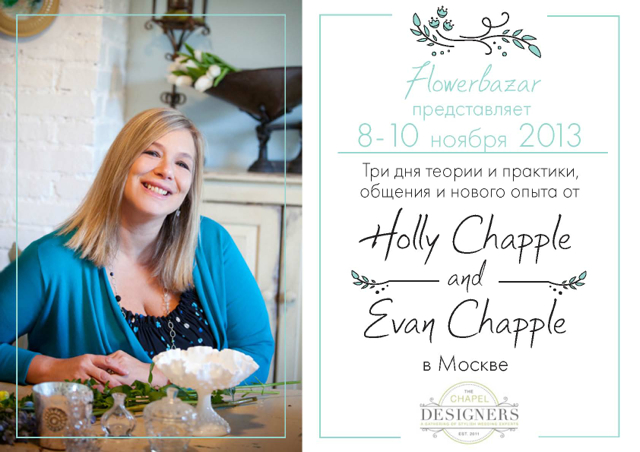 Meanwhile, here in the USA our friend, Francoise Weeks, is hosting classes in California, Oregon and Pennsylvania!
This past January I took a 3 Day Course with Francoise and quite enjoyed it, she taught me to look at each bit of foliage in a new light. You can read about my experience here.
Oregon
Wedding & Event Workshop
Dates: Monday October 7, Tuesday October 8, Wednesday October 9
Time: 9am til 4pm (1 hour lunch break)
Where: At Françoise's Studio in Portland, Oregon
For more information Click Here
Pennsylvania
Monday & Tuesday, October 14 & 15, 2013
presented by Jo Jarvis AIFD and Sue Weisser AIFD
Time: 9am till 4pm (1 hour lunch break)
Where: The Barn, Flying Hills, Pennsylvania 19607 (just south of Reading)
For more information Click Here
California
Tuesday & Wednesday, October 29 & 30, 2013, 9:30AM to 4PM each day
Hosted by Chris Stoneberg of Blooms By You, located in Orinda, 17 miles east of San Francisco
For more information Click Here
Related posts: