Wednesday was a nice and calm day, the perfect way to end our time together in New York City for the Chapel Designers Conference. Cori and I started with a leisurely morning perusing the New York Flower District. More on that in a bit when I share pretty flower pictures of what we saw available. Meanwhile, a large portion of the group was touring Martha Stewart's offices, such a great treat for the new designers joining Chapel Designers this year!
After the leisurely morning it was time for our afternoon session with the incredible Ariella Chezar. This woman can work with color like no other person I've seen, such a natural artist. She started out with designing one of her famous compote centerpieces for us. Then a few of the designers in our group designed the satellite centerpieces. Ariella sat a lovely table, perfect for a Sunday brunch.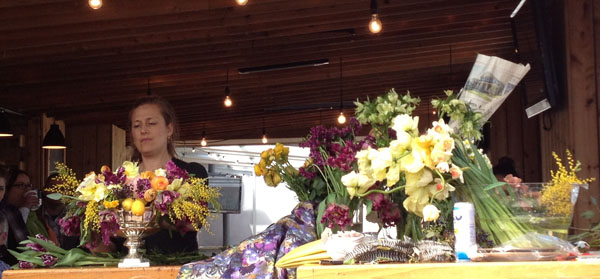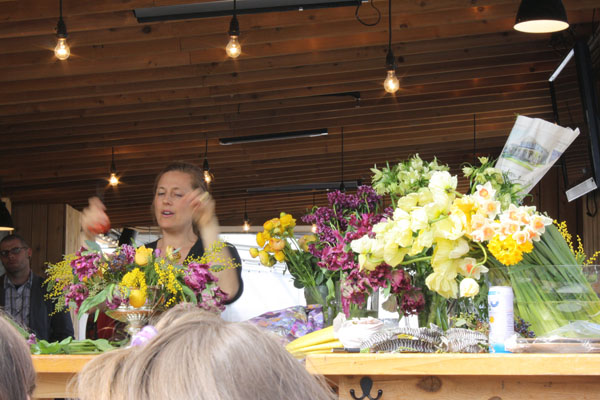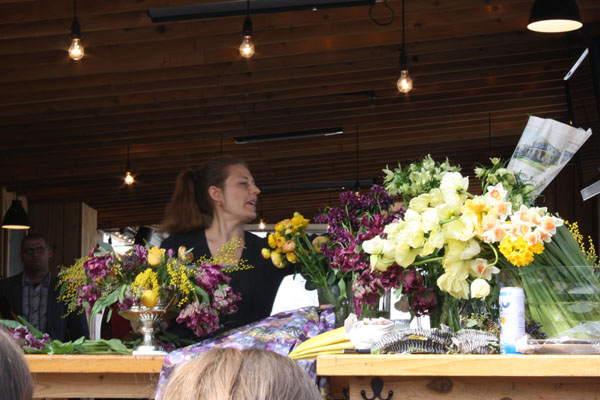 The table setting that Ariella created, would be perfect for a springtime summer brunch: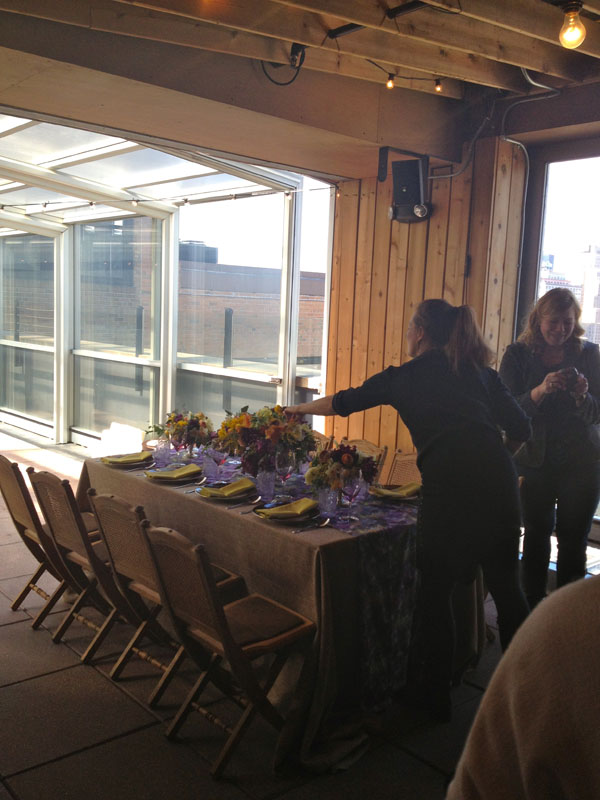 Ariella designed this gorgeous bridal bouquet for us to study, everyone was enthralled with her ribbon treatment:

Such a great four days with our Chapel Designers group in New York City, so thankful for all the wonderful people I met last week. The trip always goes by way to quickly, I always wish I had another day or two to talk to everyone!
Stay tuned, I will be sharing photos from the NYC Flower District later today, tomorrow and Friday. We saw lots of beautiful flowers!
Related posts: