Ohhh… the design day of Chapel Designers Conference, such a fantastic day!!! We all climbed onboard a bus from our hotel to David Beahm's workspace in the Bronx. Walking into his workspace was so fun, all the fun props to dream of designing with!
What a great day ahead awaited all of us; designing with Karen Tran and Holly + talks with David Beahm.
Karen Tran shared with us how she creates those amazing tablescapes she is so well known for, they truly are amazing. She started the main arrangements and then let the students join in on the design: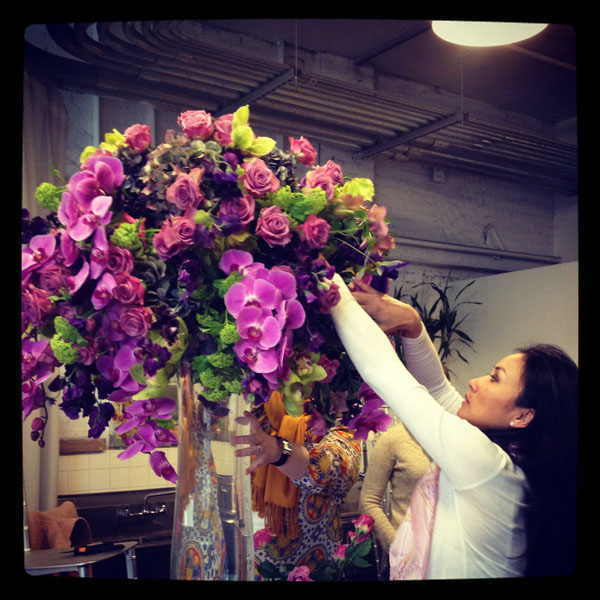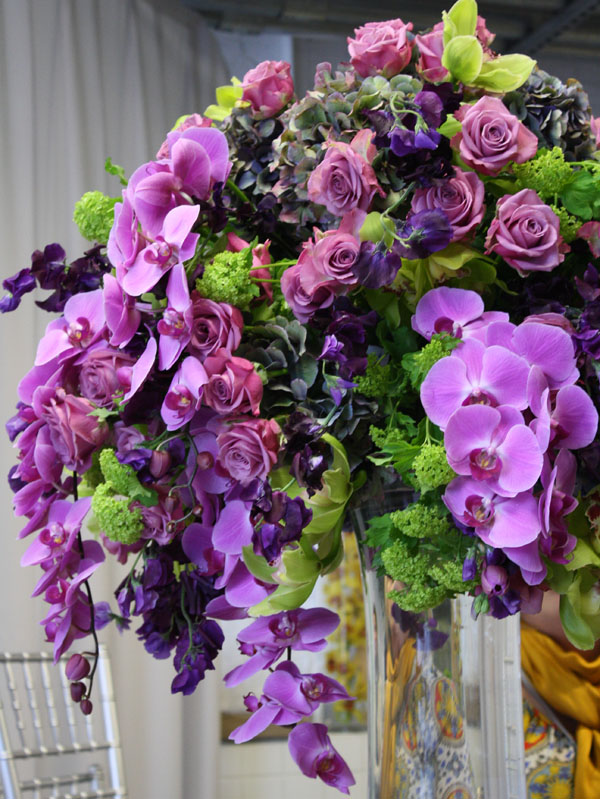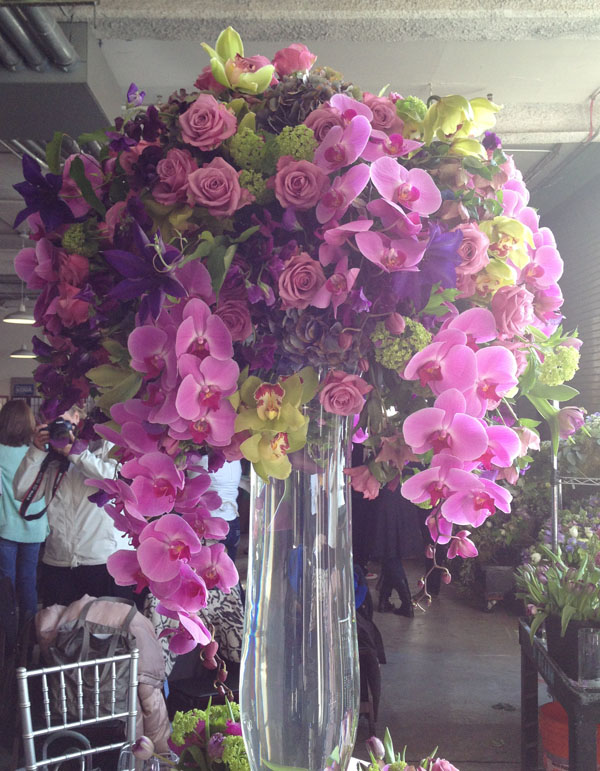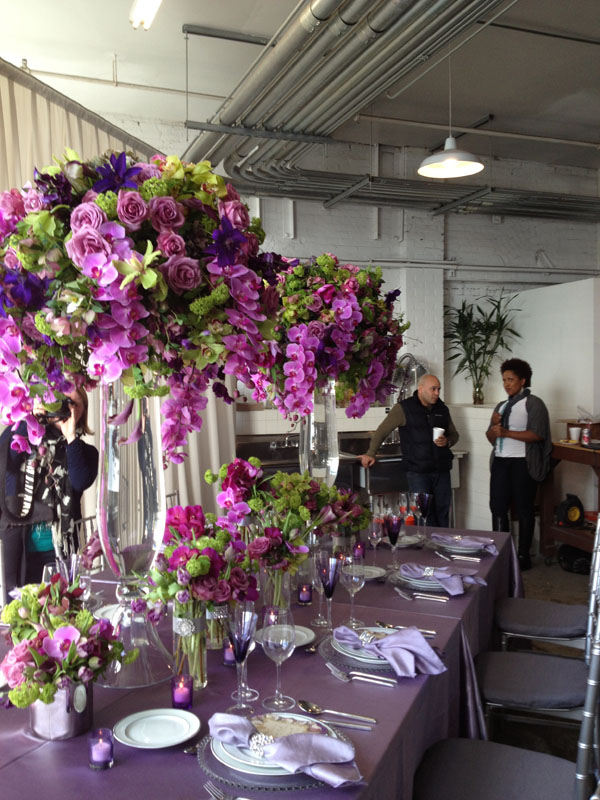 Holly worked with all of us on creating bridal bouquets using the new Oasis Square European Bouquet Holder: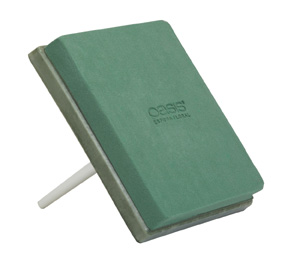 It was interesting to see all the different styles the designers came up with; some designed rounded bouquets, some went for the cascade bouquet style, and some turned it into a centerpiece. I opted to make a Crescent Shaped bridal bouquet. Never heard of a Crescent Shaped bridal bouquet? Search for them on google Images to see a lot of examples.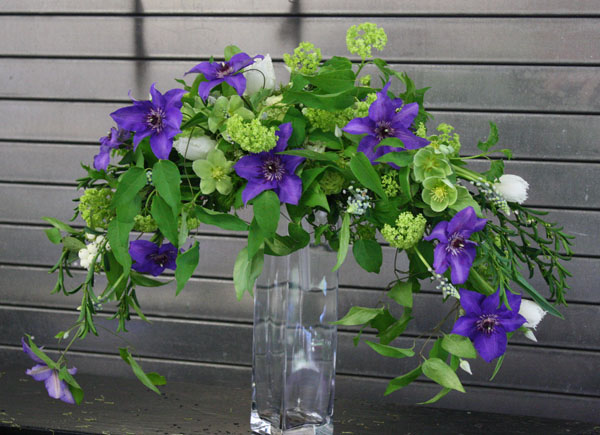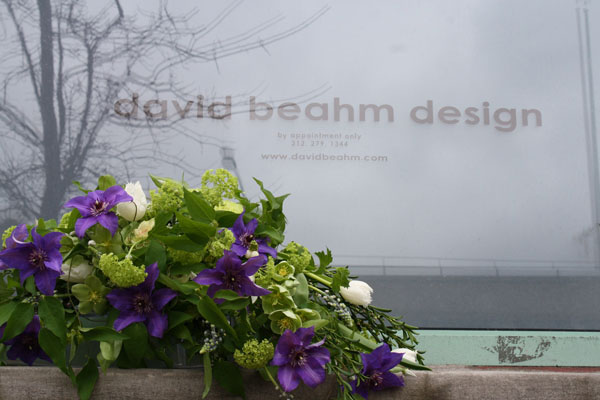 We also spent time with David Beahm, picking his brain with questions about running successful businesses. David is always willing to listen and give good advice. He is such a caring person and we are so lucky to spend time with him everytime we go to NYC.
David started out his talk while sitting on top of the ladder, I liked it – could see and hear him well! He was actually explaining to us how to construct large displays and make them safe. (ie – no tipping over!)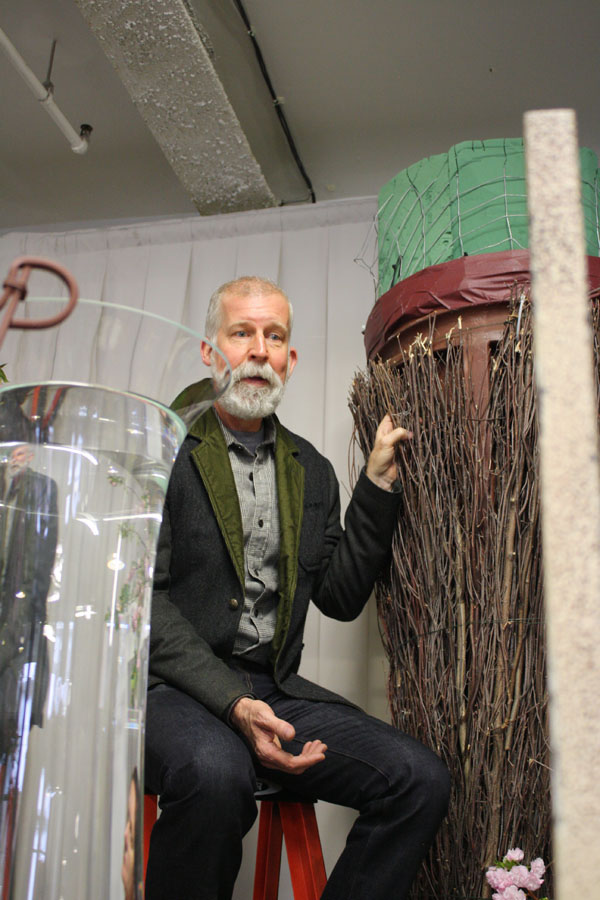 This is an arrangement that David designed for us, so pretty: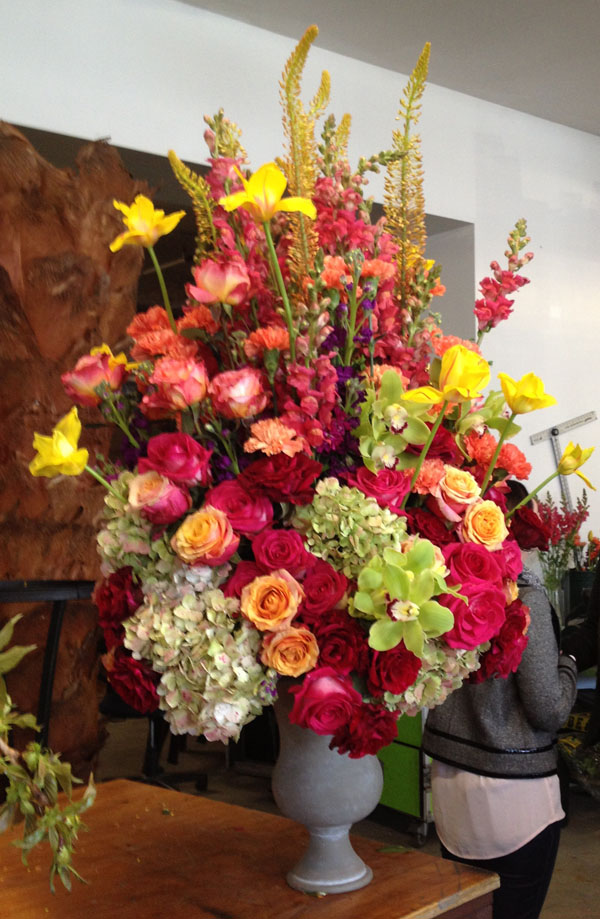 David's team constructed this cool display for us to admire: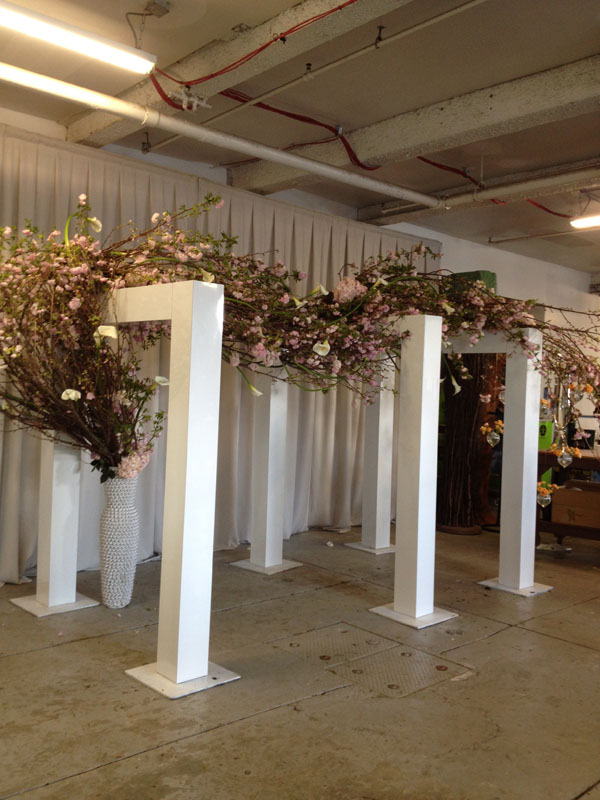 We were extremely lucky to be across the street from Verde Flowers. Michael and Vanessa invited the whole group over for lunch!! I'm a huge fan of their work, they have appeared as a Fabulous Florist here on Flirty Fleurs. Their design space is gorgeous!!
Thank you, Michael and Vanessa, for inviting us over to your shop for lunch!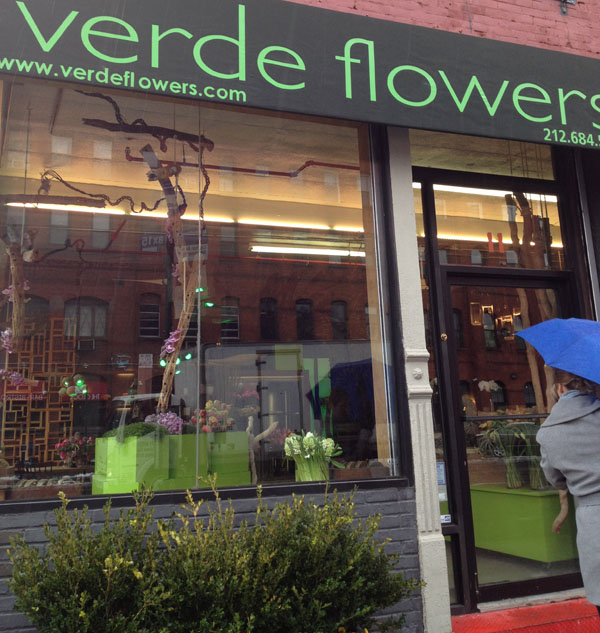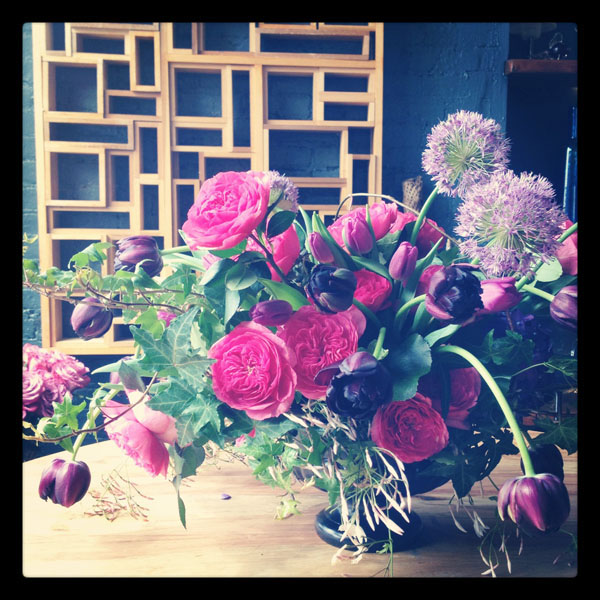 Here are a few people photos from the day:
Two of my Denver BFFs (best flower friends); Robyn and Diana from Bare Root Flora, love these girls: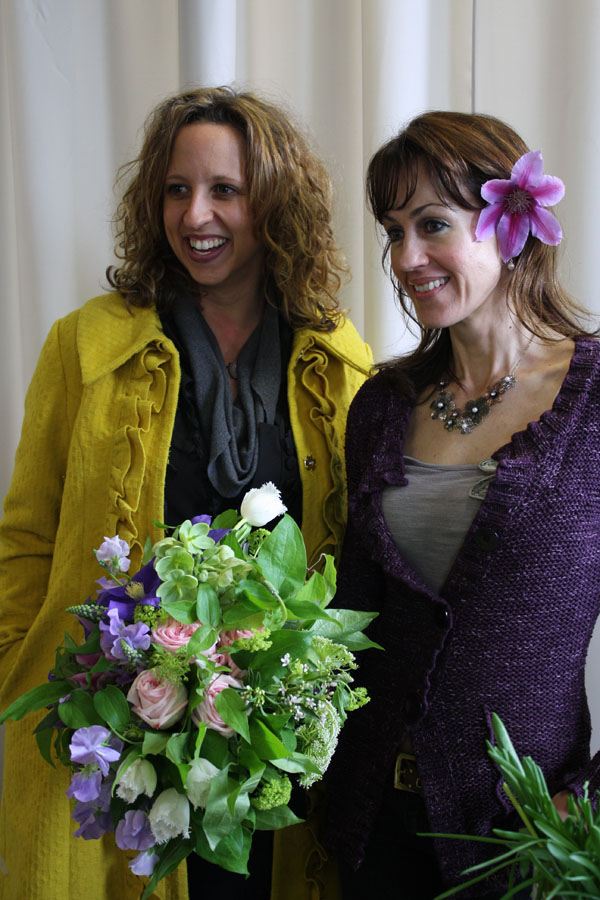 Courtenay Lambert from Kentucky, check out that pretty bouquet she designed: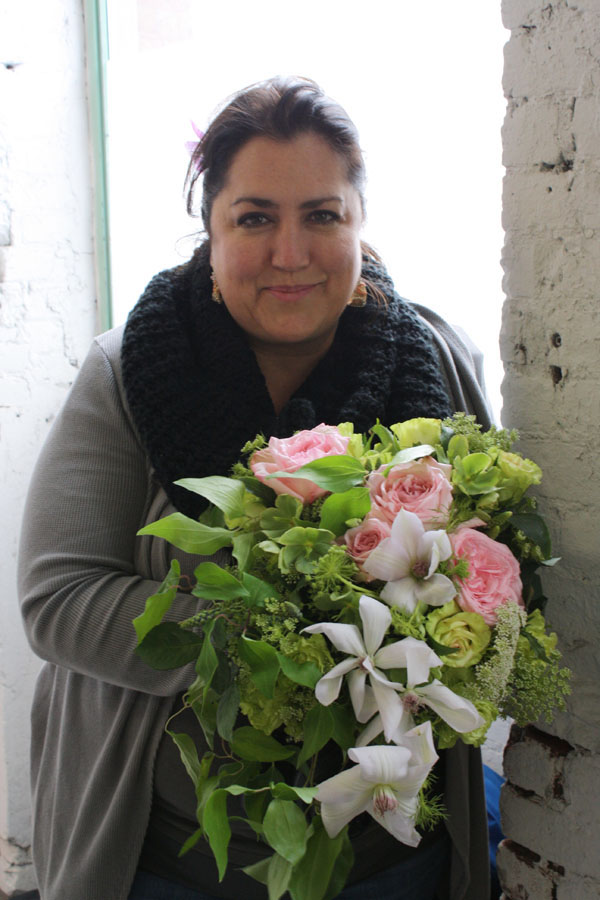 Love this photo of Joost and Francoise, the Europeans found each other!: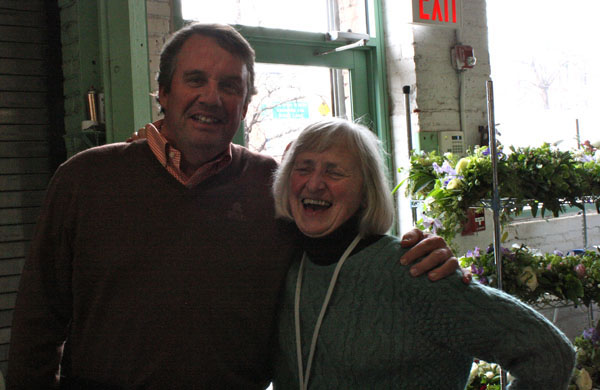 Myself and Karen Tran with the bouquet I designed: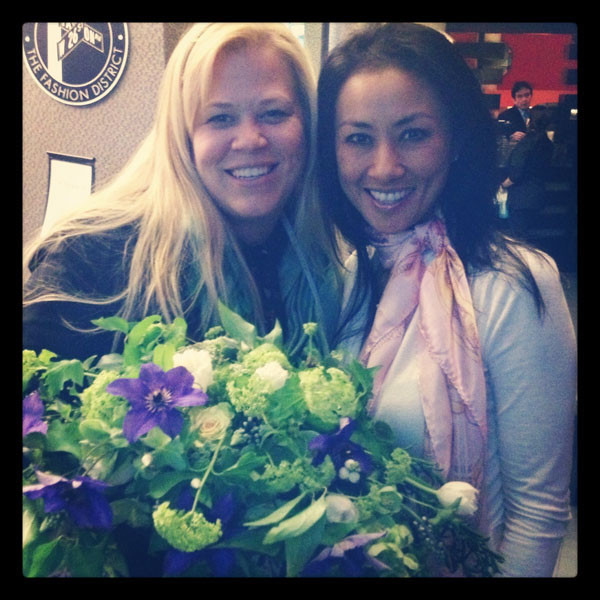 You can read more on Holly's blog HERE
and on Posh Floral Designs blog HERE, HERE and HERE.
Related posts: