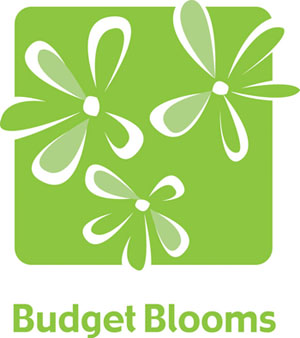 Your name: Jane Geszler
Your Business name: Budget Blooms
Your Location: North Delta, British Columbia, Canada
How did you start your business?
I was working in forestry at the time selling & shipping lumber around North America. It wasn't very creative and I have always been creative. When I was getting married I read a magazine that said go to the store you think you'll get your flowers from and order something. If you like it then talk to them. Well when they told me a bridal bouquet was $350 I thought….. I can do that and be creatively budget minded with it. I started the following year.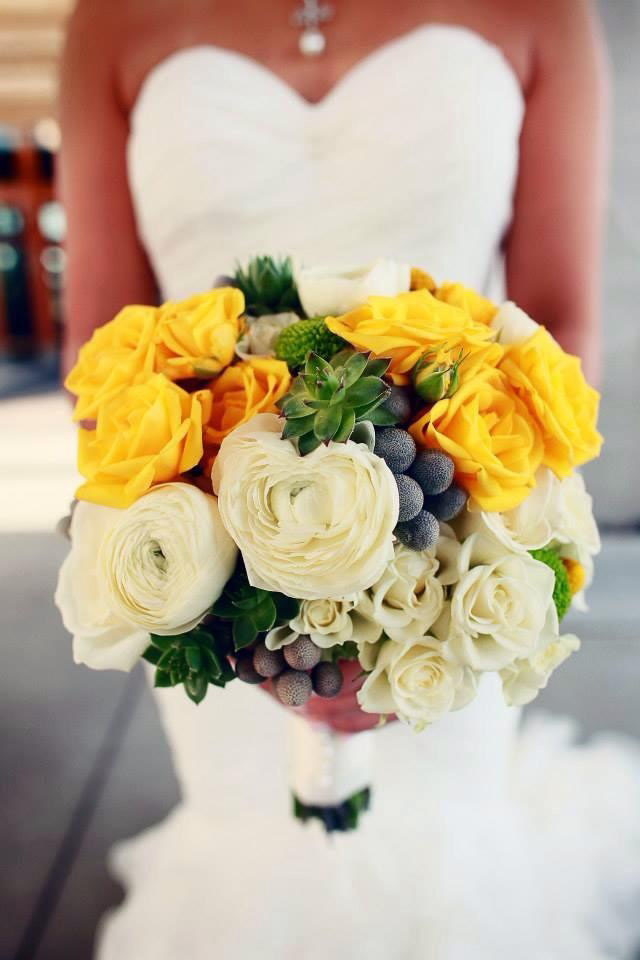 How many years have you been in business?
We have been around since 2007
How do you create your style and where do you draw your inspiration?
Our company is a little different than most. We don't meet our Brides. I ask them to send me two or three pictures of bouquets they like – doesn't matter if they are the right colours – it's the style and shape I am looking for. I read what they say but it's the pictures that inspire me. It's pleasing someone who has completely put there trust in me over email that really inspires me. I don't want to ever let them down because they have made a leap of faith trusting me to produce there look.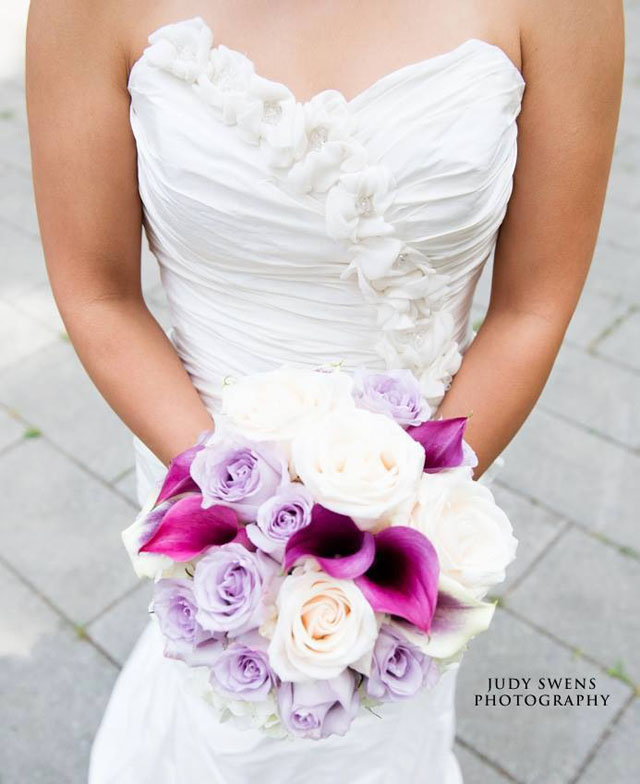 What are the trends, flowers & colors that are unique to your region?
Round hand tied with a little texture are still the bulk of our designs. Garden roses, succulents & dusty miller are very popular even though not unique to our region. I'd say 80% of our weddings are a combination of white/cream & light pink or peach. We are very lucky in Vancouver to have United Flower Growers auction – growers from all over send there product in to sell. We have a huge variety. Besides our local farms we get a lot of California product & South American.
What is your favorite part of being a floral designer?
Having a bunch of flowers sitting in front of me and then viola – a stunning bouquet is born.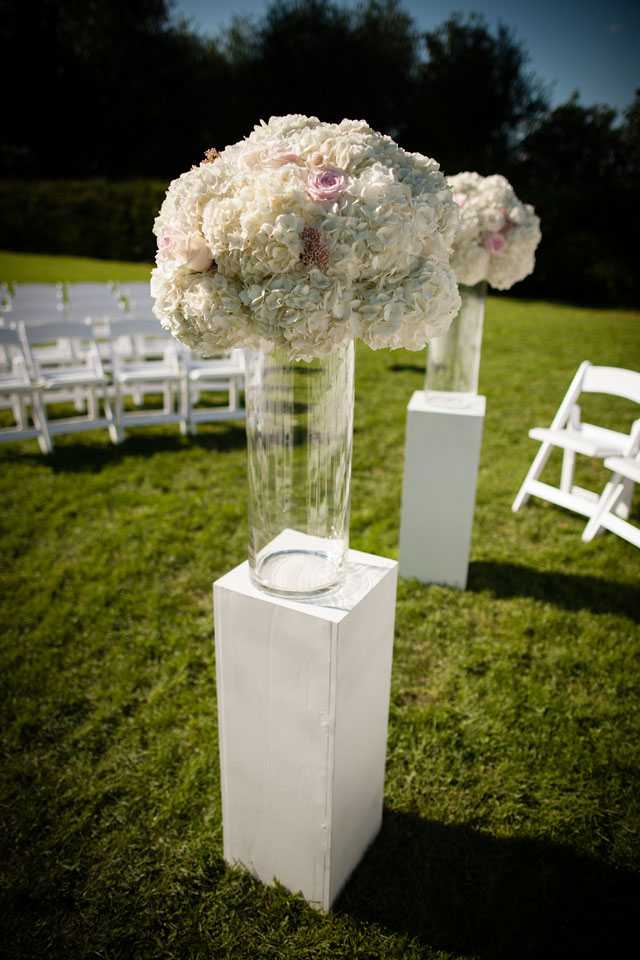 What advice would you give to aspiring floral designers?
Stay true to who you are. You work very hard in this business so ensure to do it your way or it will break you. Everyone thought I was crazy to name my company Budget Blooms! Why I use 2nd hand as a description and not vintage. Every single one of my customers has been an amazing person to work with because I honestly portray my company. I don't try to be high end when I'm not – I just want to get a great deal so I give one with creative suggestions.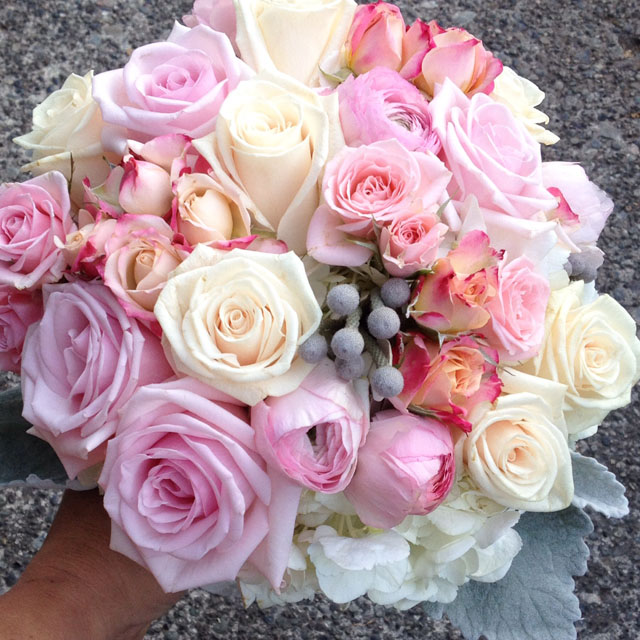 Are you a retail shop, studio/warehouse or home based?
Home based
Do you offer any services in addition to floral designs?
I tried chair covers, but decor is too much work. All that washing.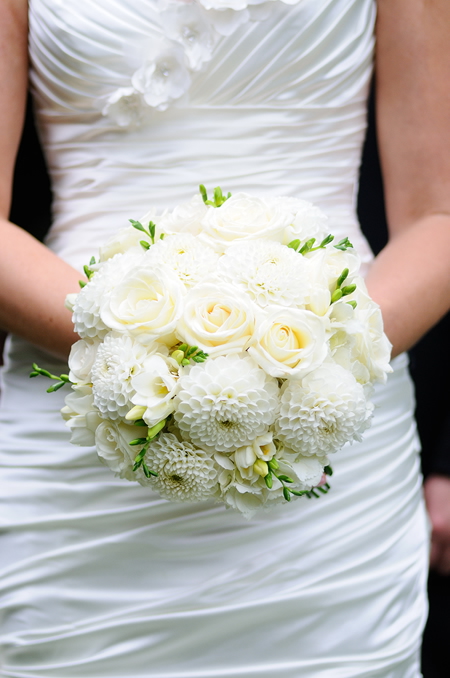 What tool in your toolbox can't you live without?
Japanese floral shears – about $40 each, but I love them. Nice way to cut the bottoms of your bouquet perfectly.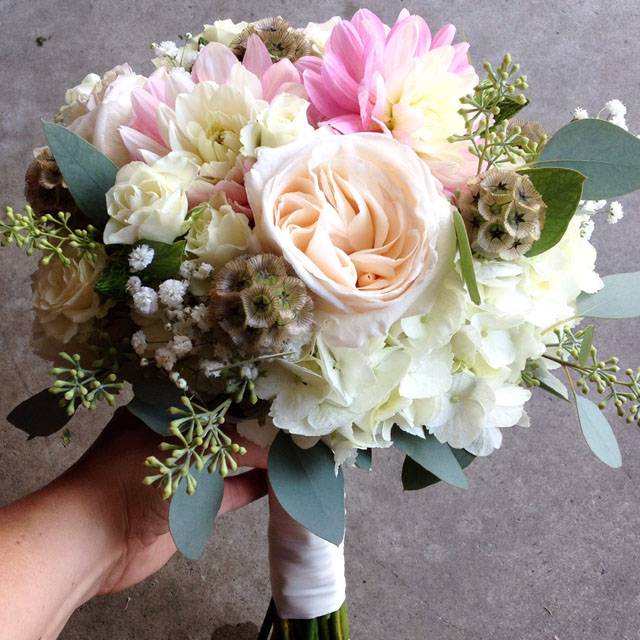 Anything else you'd like to share with Flirty Fleurs followers?
I always share ideas and thoughts with other florists. We have to work together to ensure our industry survives and grows. My favourite moments are sitting with other florists and all of a sudden you have an ah ha moment with them. Something small you or they have shared but it makes your life so much easier. I have a network of like minded owners/employees who support me and I support them. We can't do this alone – well you could, but what fun would that be?
Your contact information:
www.budgetblooms.ca
http://instagram.com/budgetblooms
https://www.facebook.com/pages/Budget-Blooms/358658157484771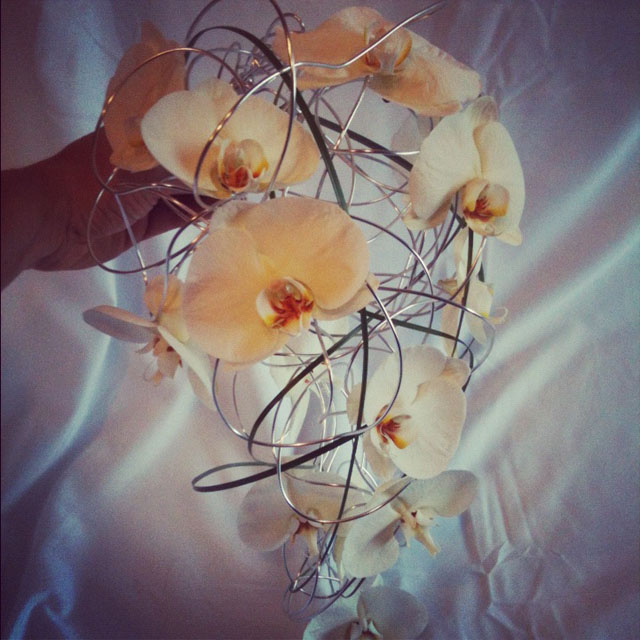 Related posts: