I've spent a few hours browsing over the lovely arrangements in this new book released by Southern Lady magazine – Flowers with Southern Lady. Its 134 pages are packed full of gorgeous, full color images of floral designs plus, a couple of "how-to's" on how to create some of the looks. The book is definitely geared towards home entertaining, or event entertaining although quite a few of the designs could be used as inspiration for wedding reception looks.
What I've particularly enjoyed are the bright colors used for the designs, I suppose a wedding season heavy in "blush" will make many of us crave a bit of brightness?! I also quite enjoyed the variety of containers which were used to complement the flowers, unique and a good variety. The book also includes information on Tools of The Trade & Helpful Tips which are nice reminders for floral pros on mechanics used to create our floral designs.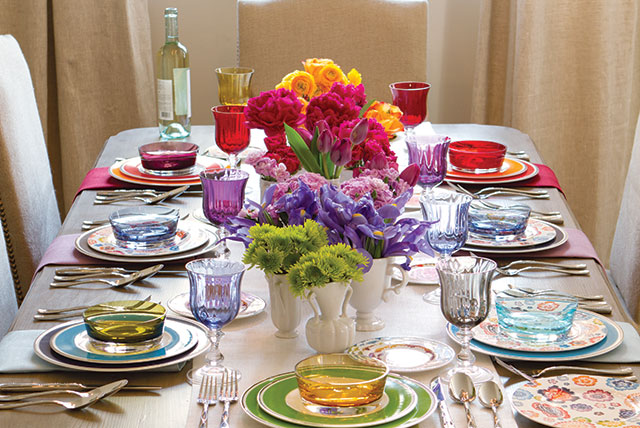 The book does flow through the seasons, starting with spring and ending with winter. I'm a sucker for a big, lush, bright red, traditional Christmas floral design with Red Roses & Red Berries so the last pages of this book did make me happy!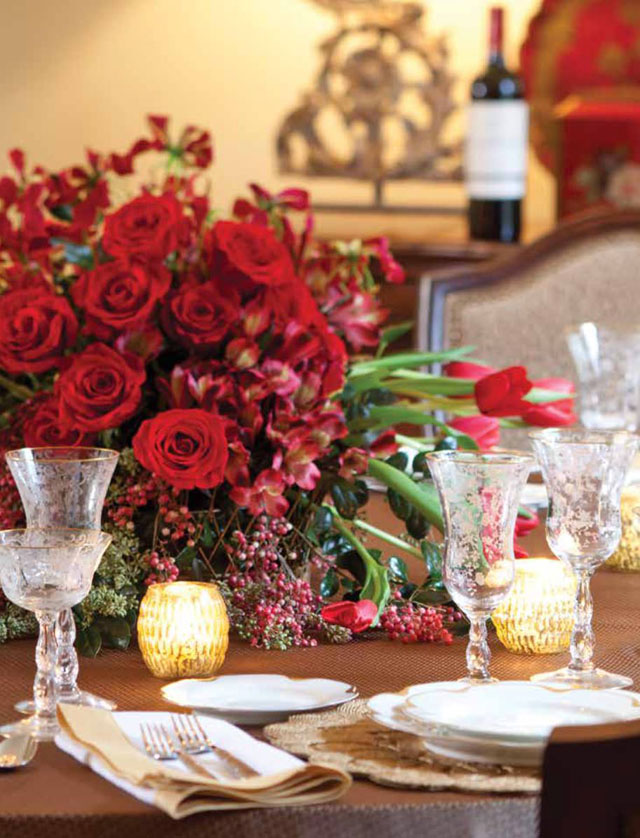 Now for the exciting news!
I have TWO copies of this beautiful book to give to two Flirty Fleurs followers!! woo-hoo!!
Here is how YOU can win a copy! Email in a photograph of a centerpiece you have created for a dinner party, wedding reception, theme party, etc.
Bottom line – a centerpiece set on the table!
Email to: info@flirtyfleurs.com
Subject Line – Book Contest Entry
Entries are due by 8pm PST on Sunday, September 21, 2014.
All the photographs will be posted on the blog next Monday, September 22nd and the winners will be announced on Monday, September 29th.
Good Luck!
Related posts: