Hi Flower Friends!
This past weekend I designed a wedding with blush flowers. Believe it or not, this was my first blush wedding since 2012. I might be the only floral designer out there that has gone three years without a blush wedding?! (I tend to get a lot of green and white weddings.)
Anyway, onto my point of today's blog post. I had some real pretties in this past week and thought I'd share a few flower notes with all of you. I know how the search for the perfect rose is always ON!
Here goes –
The oh-so-beautiful White O'Hara Rose. This one is a real beauty, opens up huge and takes up a lot of space in centerpieces. Plus, smells delightful!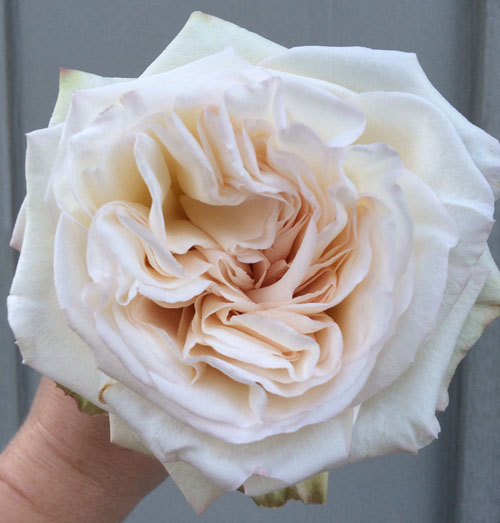 Wedding Spirit by Nevado Roses. This one was a pretty one! The bloom is huge and great blush-peach color. The bloom doesn't open much wider than what you can see here-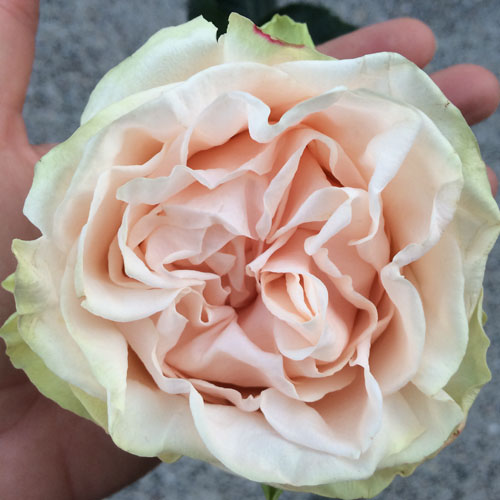 Pink Garden Roses!! Voyage from Alexandra Farms is the true pink rose, it is a perfectly rounded shape and packed of petals, a really pretty one! Rosalind is by David Austin. Ok, so I wasn't familiar with Rosalind and was quite surprised to see the David Austin packaging on it when it arrived. I put in a call to Eleanor, director of cut flowers for David Austin, to inquire about Rosalind. Turns out there are only two farms in the world that grow this particular rose for David Austin; Green Valley in California and Agrinag in South America. It is a rose they've decided to 'discontinue' if you will, but as long as those two farms want to grow it that's fine, just no more plants will be added into production – interesting, right?! AND Keira — she was the star of the show last week. I love the variations in the pink colors, super ruffly, super pretty. Plus, delightful scent. I designed the petite bridal bouquet with only David Austin Keira Roses (sorry, no pictures)

David Austin Juliet. There is only one Juliet. I don't care how often anyone offers up a substitution, there is no substitution for this rose. This particular one is from Green Valley Growers. I received Juliets from both Green Valley & Alexandra Farms. The Juliets are Alexandra Farms are a lighter peach color.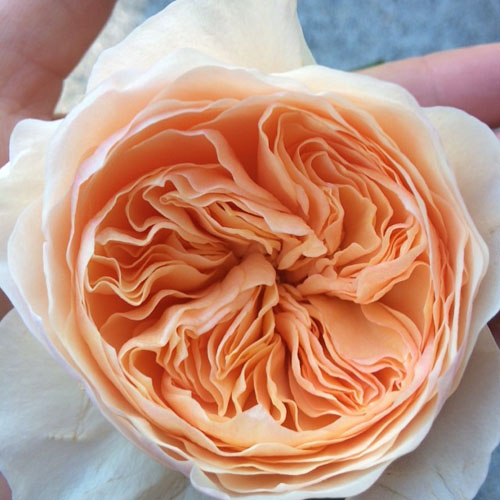 Moonstruck Spray Roses from Peterkort Roses. This is a great spray rose, love how it blows open and has an awesome petite spray. It holds great, too!! Each bloom is on a long stem which is impressive with spray roses. I highly recommend this one –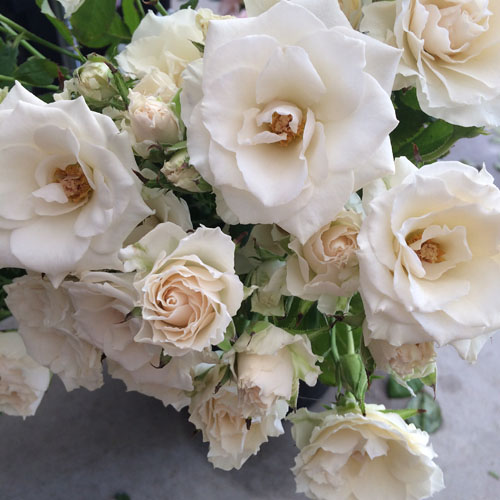 What blush wedding is complete without Cafe Au Lait Dahlias?! I picked these up from Kelly of Botanique Flowers. She has a great cutting garden!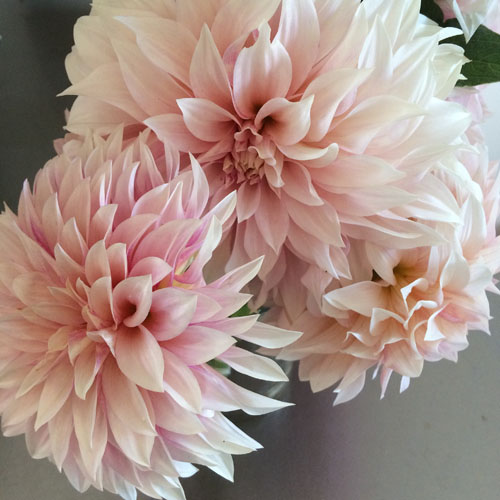 Now Foliages — one of the things I've been working on this year with my very own cutting garden is growing foliages. I want a variety of foliages at my finger tips. As soon as I booked this wedding I planted a bunch of dusty miller in the garden. I swear it holds up better than dusty miller purchased at the wholesalers. Oh, and I grew these dahlias, a perfect addition to the centerpieces.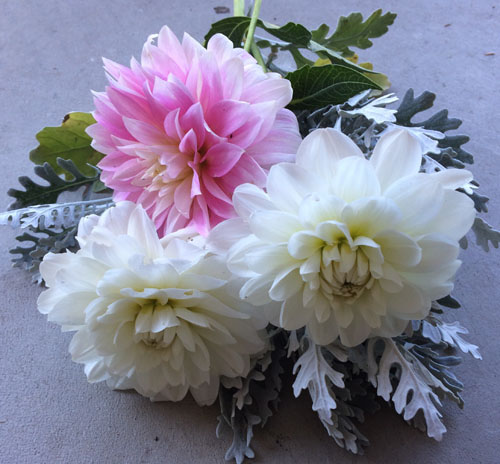 Vines, growing my own vines seems to be key to getting good, not bruised stuff! This is Porcelain Berry Vine (my husband suggested this be added to the centerpieces) and Jasmine Vines. I bought the jasmine vine to use for a class a few months ago and then planted the plants in the garden – I had plenty of long vines for my centerpieces. I highly recommend adding some vines into your cutting garden! –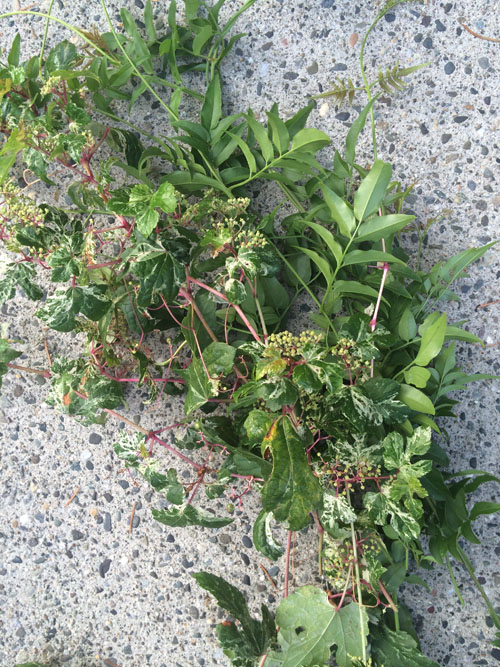 An overview of some of the centerpieces-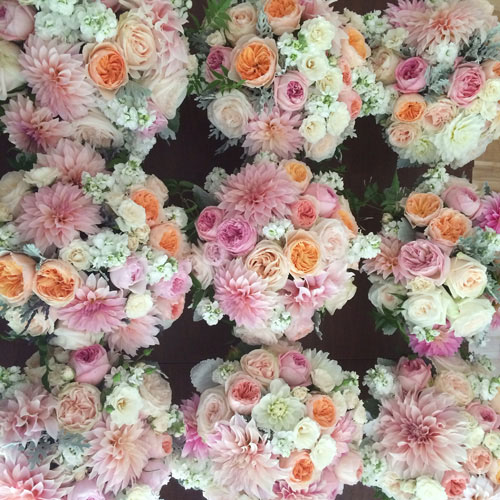 What's your favorite Foliage to grow?
Hope you enjoyed today's post!
Related posts: