Today we hand the blog reins over to Bloompop, who is interviewing Park Florist–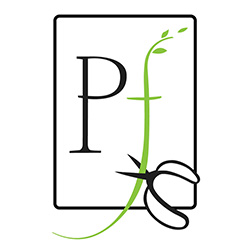 Park Florist is owned by Jeanne Ha in Takoma Park, Maryland
When did you start your business and where are you based?
I took over this little shop in old town Takoma Park, Maryland, from my aunt and uncle 11 years ago. It is an old florist shop – founded in 1935! – and I am very proud to keep its legacy going. We serve all of Washington DC, Montgomery County and some of Prince George's county as well. We go beyond that boundary for our special events and weddings of course.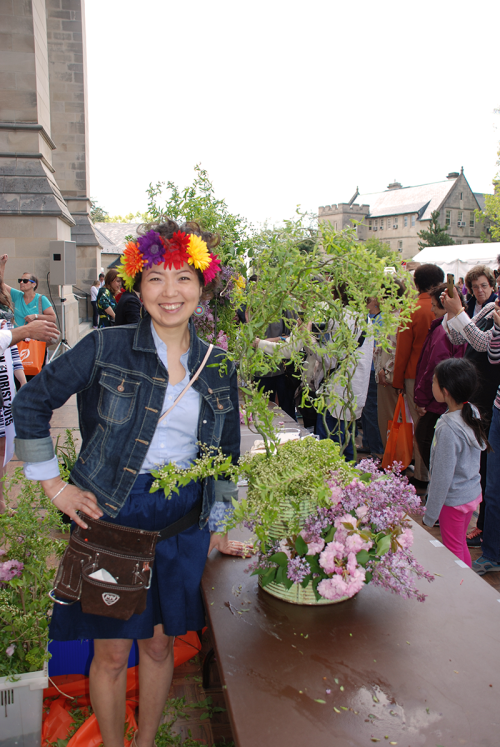 What is your favorite thing about being a Bloompop Floral Partner?
It was really nice to be selected and invited as a Bloompop Floral Partner, as Bloompop invites only the finest and solid local flower shops. It is very easy to work with the friendly Bloompop staff. It is like I have the whole marketing and sales team's support. Bloompop understands both the clients' needs and florists' capabilities very well and it makes my job much easier. Also Bloompop clients have such a high expectation and good taste, which I love to work for!
Can you tell us what prompted you to partner with Bloompop?
Like I said, I am a busy floral designer who rather wants to spend my time more on designing. Since Bloompop takes care of the communications and promotion, I can concentrate more on what I love.
What (in your mind) is the biggest challenge facing the floral industry today?
I find it frustrating that people don't understand what it takes to get a single bloom. Even though we have more people who try to understand the importance of supporting local business and going green, still many people don't truly understand the nature of the floral industry. For example, sometimes my customer tells me that she loves seasonal and local flowers but her favorites are orchids. Or she wants peonies for her March bouquet. A little more understanding of nature would be very much helpful to the industry.
Where & how do you find inspiration for your floral designs?
Oh, certainly from nature itself. I love to tend my garden and love to watch the trees. How the season changes excites me very much. However, I also find it very inspirational reading and watching fashion and interior trends. Flowers are part of our daily lives, which is deeply involved with what we wear and what we are surrounded with. It is all different forms of art after all, isn't it?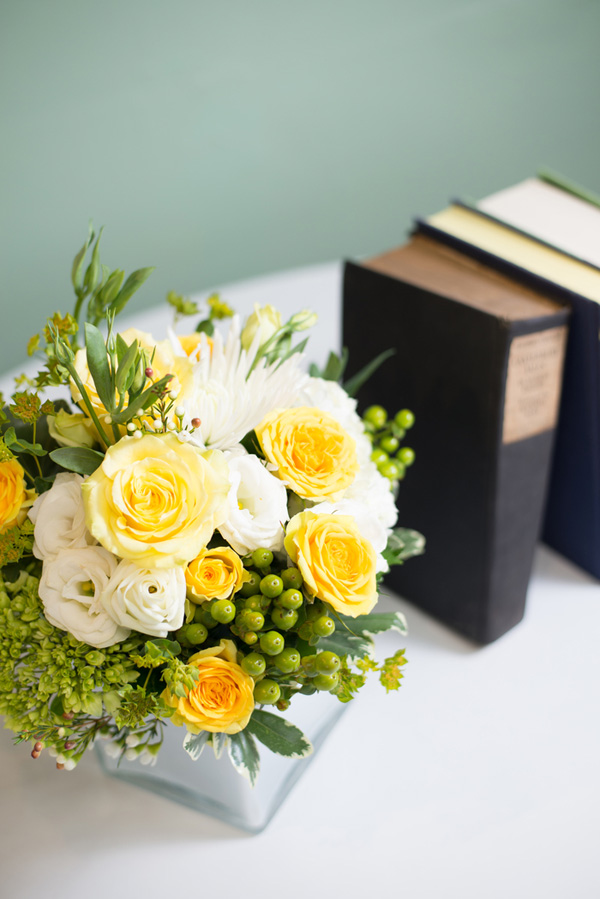 Can you describe a typical day at your shop?
Oh, dear. We start my day at the shop as opening my Christmas presents. I am the one who ordered my flowers but opening those cardboard boxes thrills me. I usually have couple of phone conferences and one or two in person meetings with clients. We have our regular design training sessions for ourselves. We have our urgent morning orders filled and sent out then we get our lunch hour walk-in rush. In the afternoon, we work on our late orders and prepare our next day orders. We take care of our plants and clean up the cooler and tidy up our display. It goes by with a blink of an eye!
Bloompop partners with florists by invitation only, hand selecting the top luxury florists–did this play a factor in your joining Bloompop?
Of course it does! I am proud of what we are able to do in our shop and I am so happy that I can share it with Bloompop customers.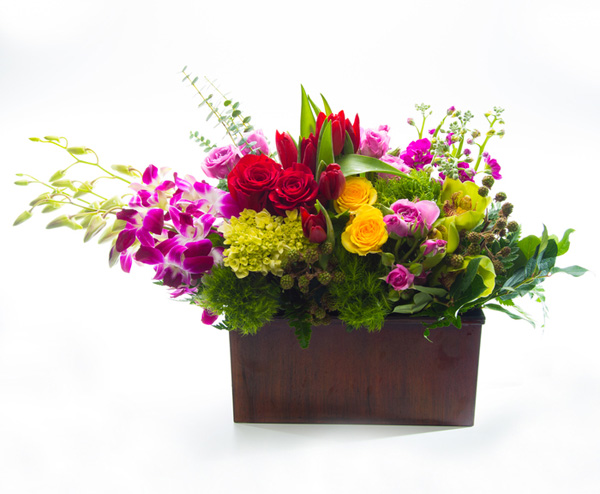 As a designer it isn't always easy to go hunting for new business opportunities- Would you say that Bloompop helps augment your sales team for business?
Yes, I always have hard time to find extra time to go out and reach out to new prospective clients. It is a long process and takes up lots of my time. Bloompop team is amazing on getting me these awesome new deals and gigs and makes me real busy!
What would you say to a florist who is interested in Bloompop?
If you are good enough to work with Bloompop, what are you waiting for? Get on board!
Apply to be a member of Bloompop
Related posts: