Behold … deliciously antique-hued carnations! For anyone out there who thinks they don't like carnations, these beauties will surely change their minds! Beautiful and striking in a design on their own or a perfect option to complement various color palettes. These awesome carnations are available from Florabundance Wholesale. Last November while at IFTF in Holland Joost and I came across these carnations and we were instantly drawn to their uniqueness. Joost knew right away that Florabundance customers would want these pretty flowers!
Check them out, which one is your favorite??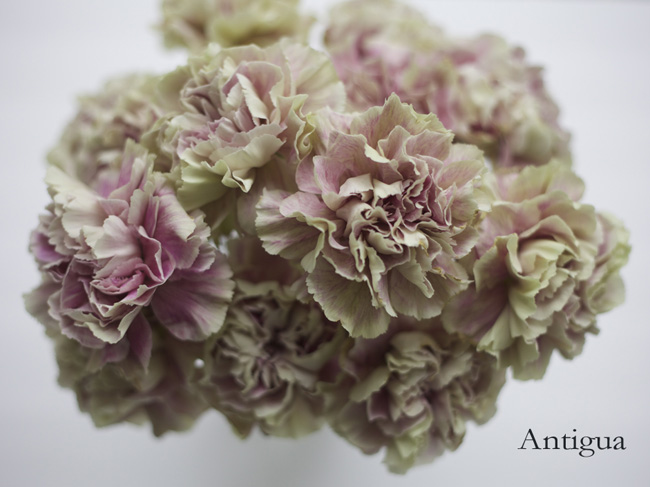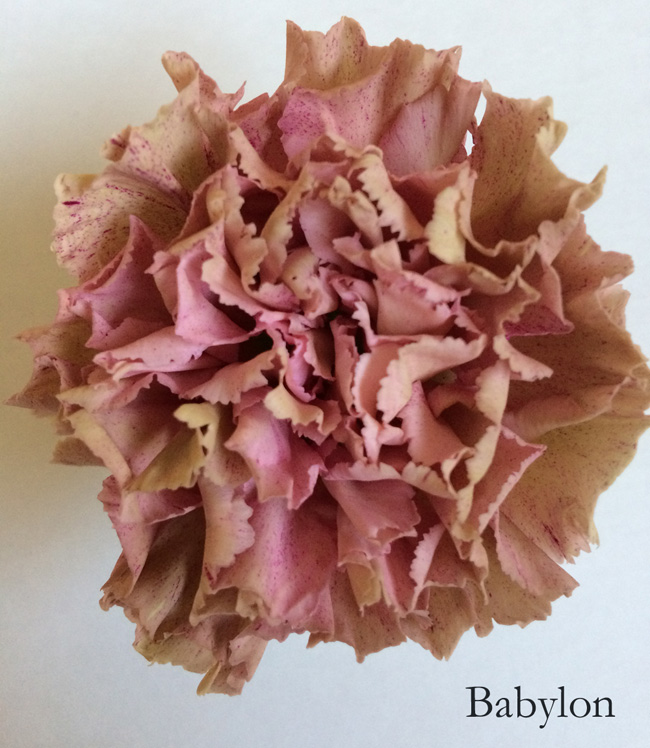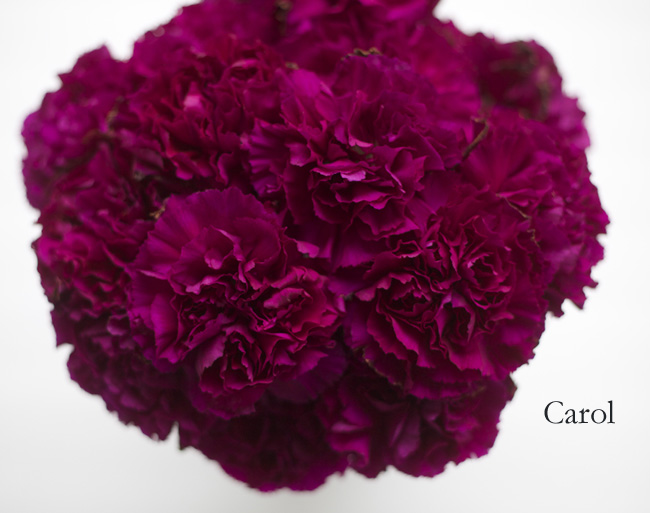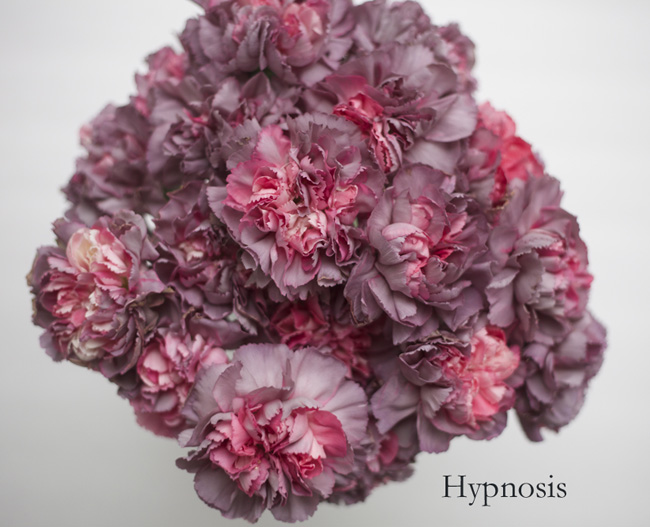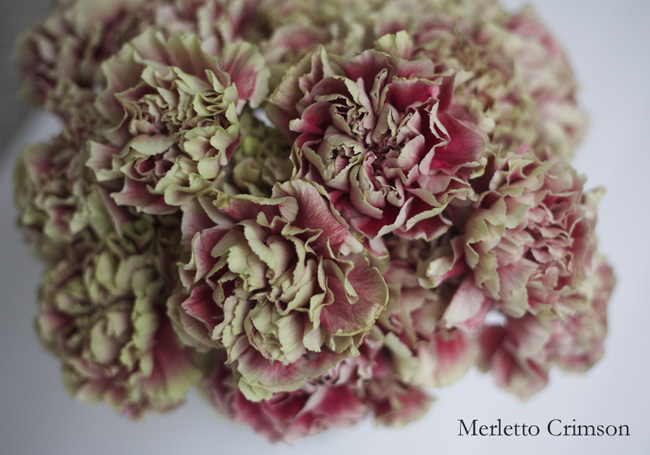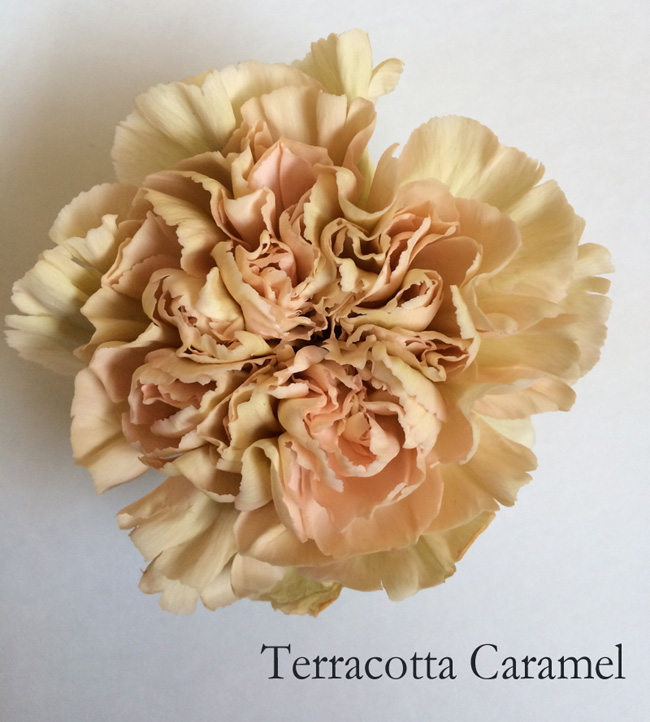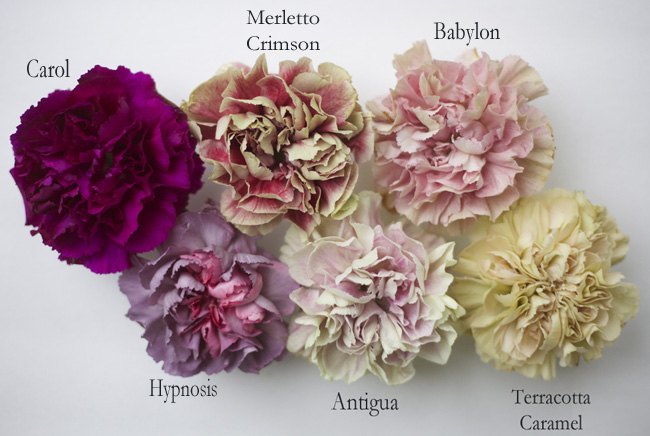 These carnations have a very long vase life, easily 2-3 weeks. Oh and since I asked y'all for your favorite color I will tell you mine – the Merletto Crimson! That carnation is so awesome, a lot of depth of colors on each petal. One last note – these carnations do all smell fantastic.
Contact information:
Florabundance Wholesale
http://florabundance.com/
800-201-3597
Related posts: