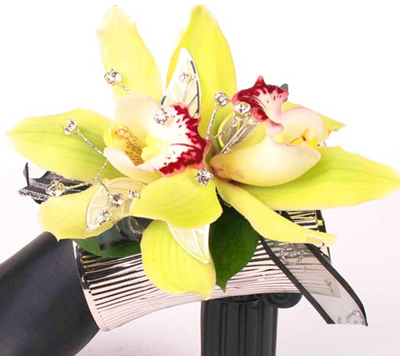 Flirty Fleurs and Pioneer Imports & Wholesale are excited to announce the latest design contest!
SHOW US YOUR BEST PROM CORSAGE AND/OR BOUTONNIERE DESIGN!
The rules are simple!:
• Each designer can enter up to three designs.
• Each design must include a Fitz Design Bracelet, Fitz Design Jewerly, Boutonniere on an Easy Pin, Design Disk, Magic Magnet or Fitz Boutonniere Holder..
• Only the first vote from a single IP address (computer) will be counted.
The details:
All entries must be received by midnight February 24, 2013.
We will post all entries on February 25th.
Voting will be open until March 3rd, the top five designs will be posted on Flirty Fleurs on March 4th.
The sales team at Pioneer Imports & Wholesale will choose the winner, which will be announced on March 11th!
The winner of the design contest will win a $50 Prom Package from Pioneer Imports & Wholesale!
Email your entries to info@flirtyfleurs.com
We can't wait to see your designs! Good Luck!
Related posts: