Today we have a guest post by the lovely Amanda of Alluring Blooms in Madison, Wisconsin. Amanda toured Blooming of Beloit, a flower farm also located in Wisconsin. Thank you, Amanda, for this great piece and for introducing us to a new-to-us flower farmer!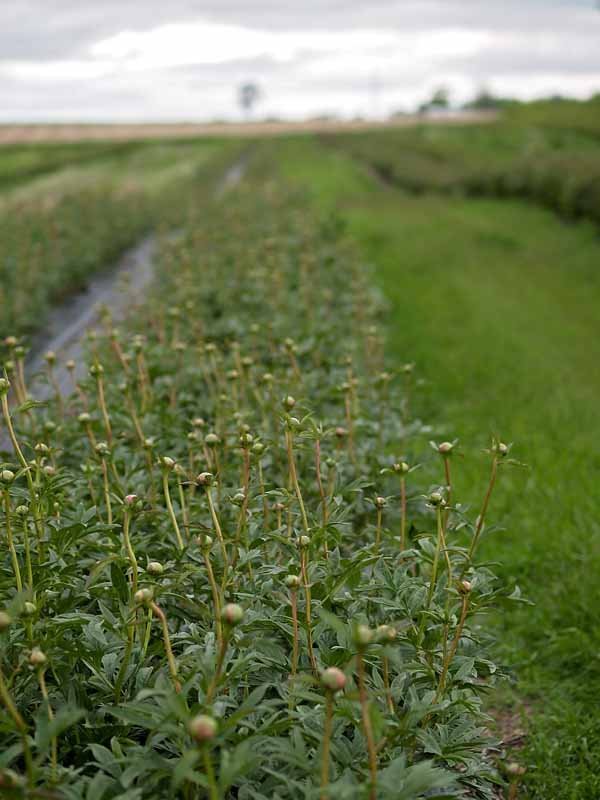 Alluring Blooms Farm Tour – Blooming of Beloit – May 19, 2015
Back on a cold, dark mid-May day I had the pleasure of taking the short drive south to visit Shlomo at Blooming of Beloit. He was kind enough to open his farm up to me for a tour to share with the readers of Flirty Fleurs! Blooming of Beloit specializes in specialty cut flowers grown right in southern Wisconsin. They also have an import line which brings in product from Israel and other locations abroad.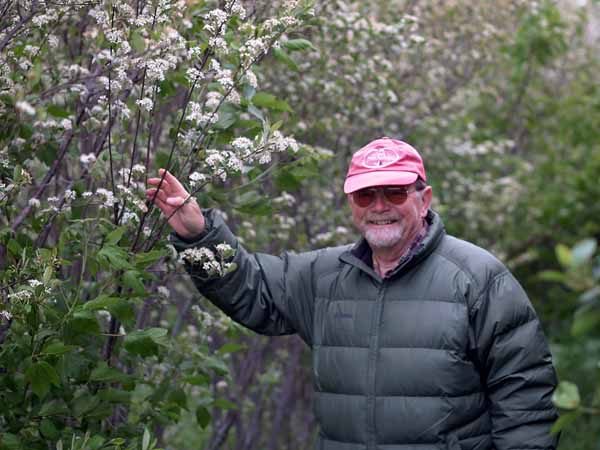 Shlomo began the tour by telling me about his process of purchasing the farm. When he purchased the farm (nearly 20 years ago), it was 100+ acres of cornfield. They had to add a well, roads, drip irrigation systems, etc. The first three years consisted of a lot of trial and error. They planted many different varieties to test which plants would perform best on the farm. When a variety proved its worth, it was mass-planted in a different section of the farm.
There were so many plants that caught my eye on the tour, but I'll share some of my favorites:
Viburnum – I'm a total sucker for viburnum, so this was a real treat for me. This beautiful shrub is cut at various stages on the farm. Early in the season it's cut for its green buds + flowers. Later it's cut for its green berries. Even later in the season it's cut for its purple/blue/black berries.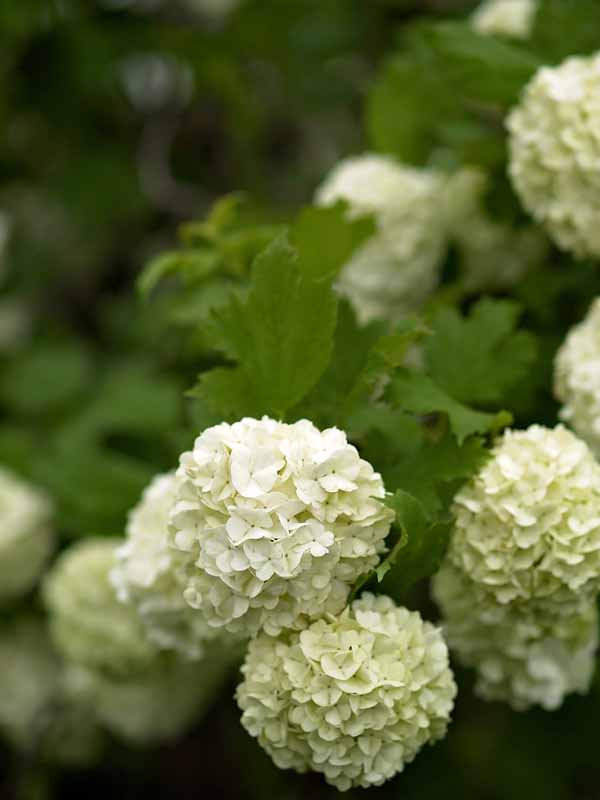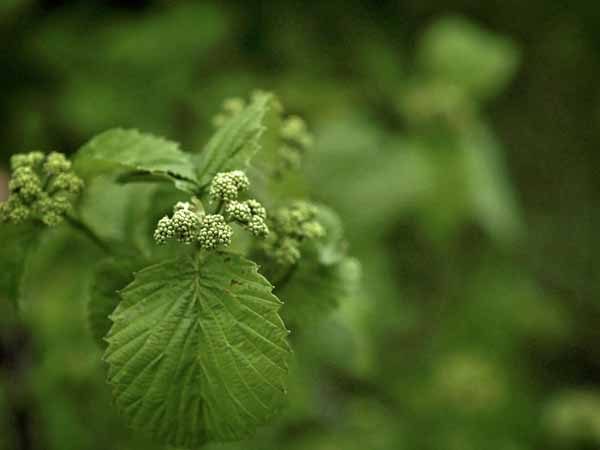 Aronia (chokeberry or chokecherry) – This pretty shrub is also cut at various stages. In the spring it's cut for its beautiful little flowers, then about a month later for its green berries.
Lilac – They have so many different shades and varieties of lilac! I was particularly smitten with the blush pink variety called Beauty of Moscow.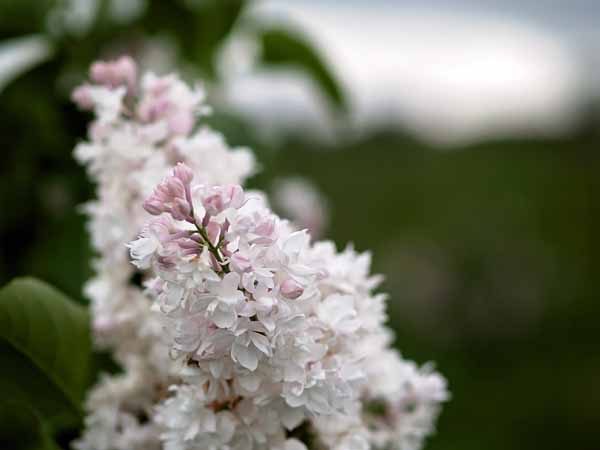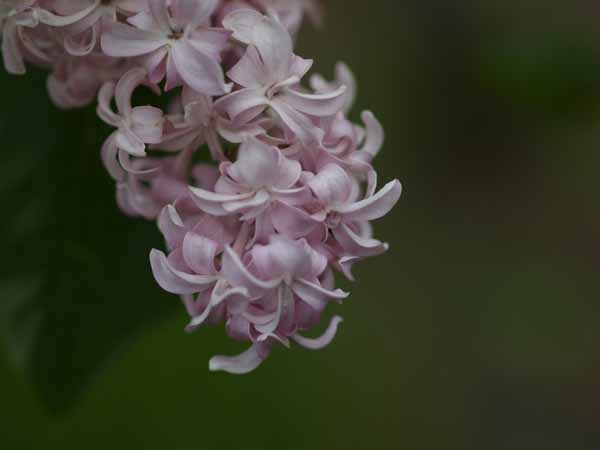 Hydrangea – I thought it was very interesting that they grow some hydrangea under shade cloth, and others directly in the sun. Shlomo explained that this was to spread out the bloom time.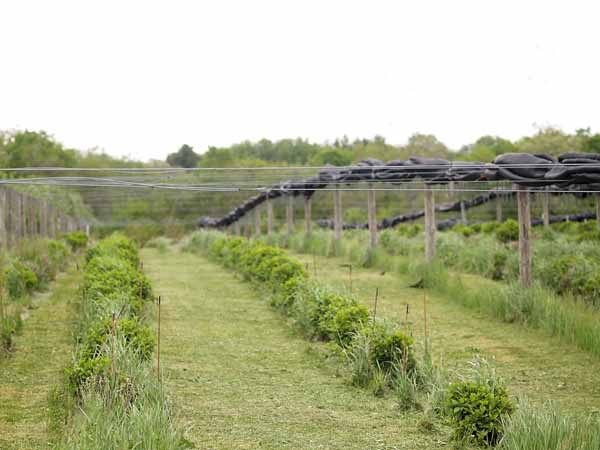 Variegated Willow – I really liked this unique foliage. I really loved how the tips were the most perfect hue of champagne.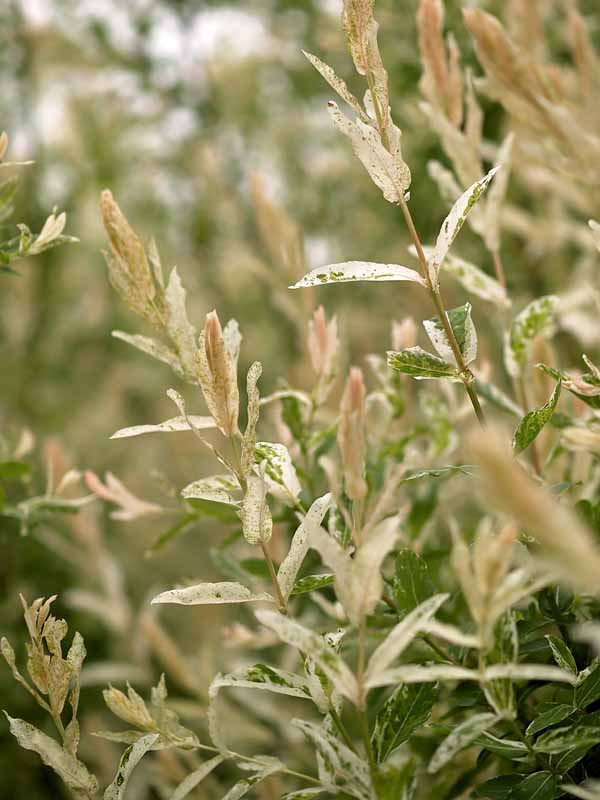 Crabapple – I love crabapple on the branch! What a wonderful addition to floral arrangements.
I asked Shlomo if he had one thing to share, what would it be? He wanted florists to know that growers are dealing with mother nature – and sometimes mother nature just doesn't cooperate when it comes to bloom times. They can't force blooms to mature quicker than they do! He stressed that if florists keep this in mind, they can avoid disappointment.
Blooming of Beloit sells to wholesalers only. If you're interested in purchasing some of their gorgeous product, ask your wholesaler for Blooming of Beloit. Shlomo is very willing to custom pack orders just for wedding and event florists (no minimums, and they'll mix cases) but all orders must be placed through your wholesaler. If your wholesaler doesn't their product – reach out to get a recommendation on a wholesaler who does!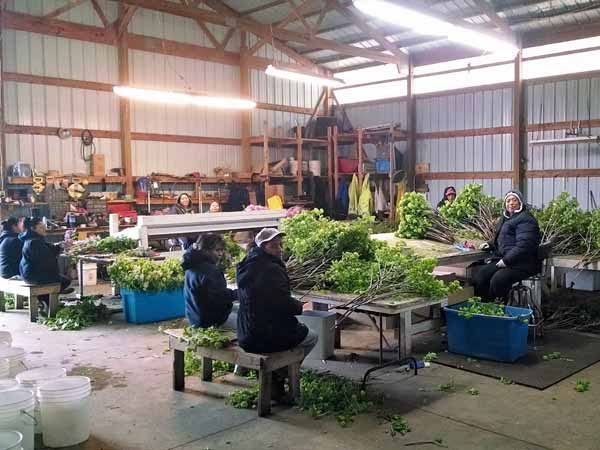 A giant THANK YOU to Shlomo and the staff at Blooming of Beloit who were kind enough to show me around their farm, and a huge THANK YOU to Alicia at Flirty Fleurs for connecting us!
Contact Information:
Amanda of Alluring Blooms
Shlomo of Blooming of Beloit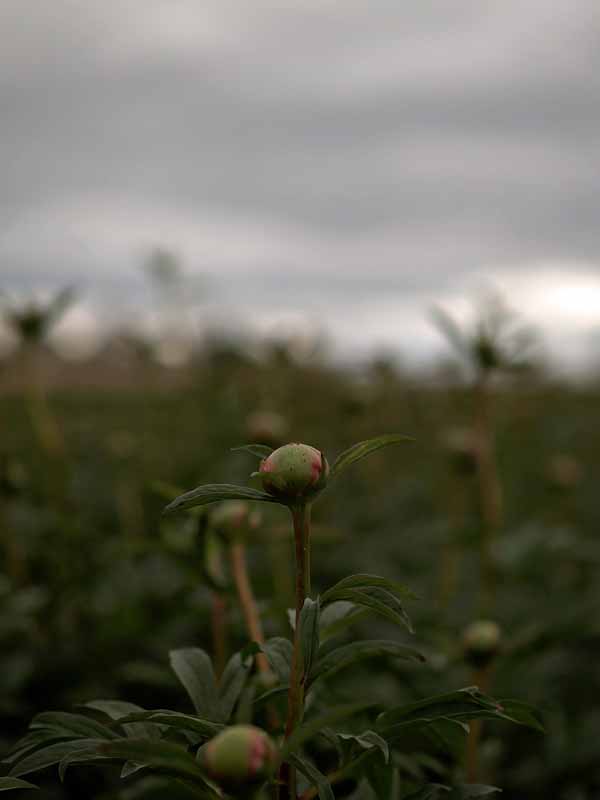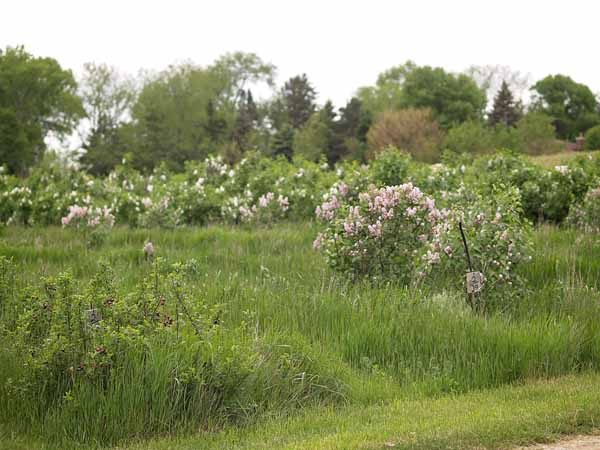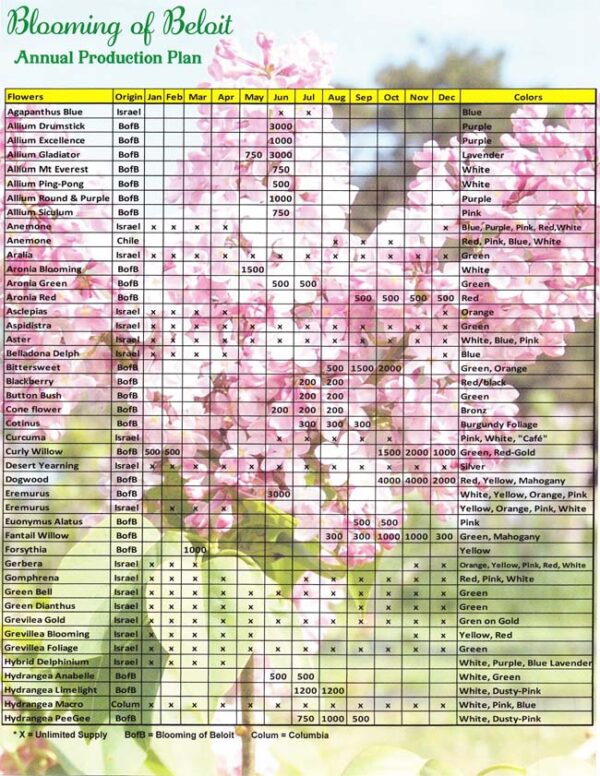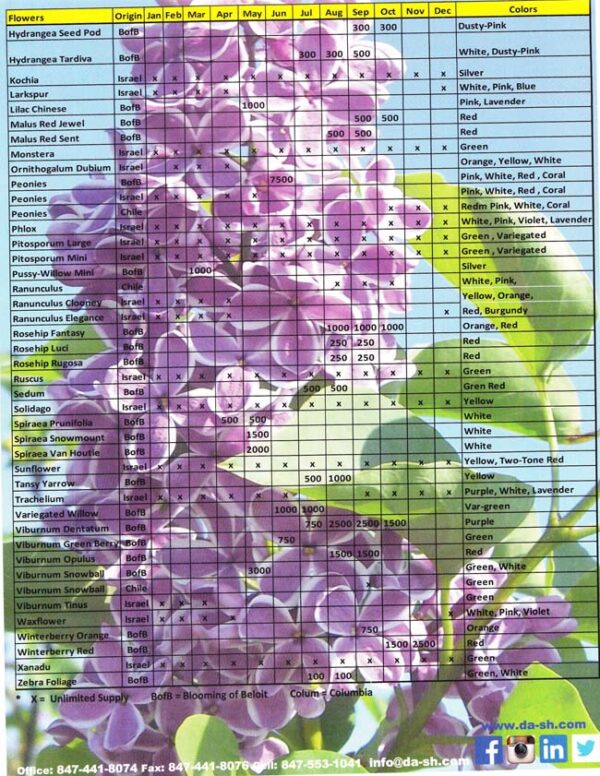 Related posts: