How many years have you been a floral designer?
When I started in the floral business 25 years ago, I was hired for my business skills. I knew nothing about flowers or floral design, but I had a business degree and had grown up in my parents' retail stores. Bouquets had been open for two years and was a critical success with the social set in Denver. Unfortunately, the talented designer running the store couldn't seem to make a profit. The owner was about to close the store, but I was the last-ditch effort to see if it could be saved. It took several weeks for me to bring it into the black, but it's made money ever since.
Although I didn't plan to design anything, the shop was so small that I had to jump in to help wrap flowers. I also knew that with only 1 full-time and 2 part-time designers, if I ever lost them I'd be screwed if I didn't know something about the flowers. So, I learned the basics of design from my employees, then studied a lot on my own reading books and periodicals, attending seminars, and soaking up every bit of design knowledge that I could.
It seems that I had a knack for it right from the start. After less than a decade, I was already teaching classes and flying around the country presenting to garden clubs. Twelve years after I made my first flower design, I passed the difficult evaluation required for induction into the American Institute of Floral Designers.
Many floral designers experience burn-out around the ten-twelve year mark, did you have a time in your career where you faced burn-out?
I think that a big part of the reason I didn't burn out, was that right during the time I might have hit that wall, I was especially inspired by my pursuit of AIFD accreditation. I knew there was so much more out there to discover. That was also the time that Bouquets started to go after bidding for really big events. So, I missed the burn-out because I changed my own job constantly. I realized that the business wouldn't grow any more unless I made the difficult transition from being in the design room all day. I slowly delegated all the everyday hands-on design.
How did/do you work through burn-out and how did you move on to the next stage of your career?
I just read a Vanity Fair bio of Paul Anka. He was at the top of his game in the early 60's making millions of dollars. Then the British invasion of Rock and Roll changed everything. With his ballad style, he suddenly could hardly sell a record or a concert ticket. Other music stars of his time went into oblivion, but Anka learned to sing his lyrics in other languages and became a star in parts of the world where they hadn't discovered the Beatles yet. Then he transitioned again for Las Vegas audiences. And changed again and again.
I've also made constant transitions. I've always loved sitting on the leading edge of design. I try really hard not to get stuck with something just because it's currently successful. I'm always looking for the NEXT thing, and working to get my customers to be the first to accept a new style of design.
How do you stay inspired and keep fresh at 20+ years in the floral industry.
I stay inspired in so many ways.
· I look for inspiration in other art forms: dance, music, sculpture, painting, architecture.
· I travel regularly and make notes of my new inspiration, rather than presuming I'll remember later.
· I never travel anywhere without checking out the top florists.
· Teaching keeps me sharp and helps me define what I know and what I don't know.
· Being in AIFD challenges me to keep on trends and to keep proving myself to the other members and to myself.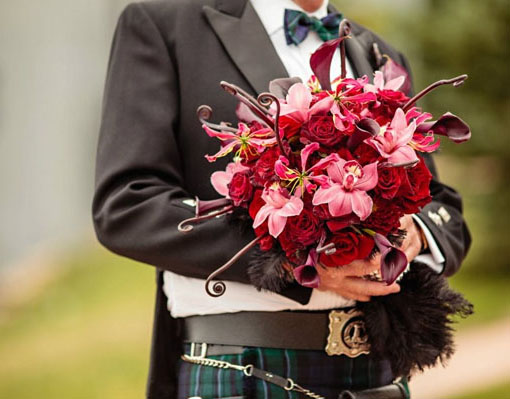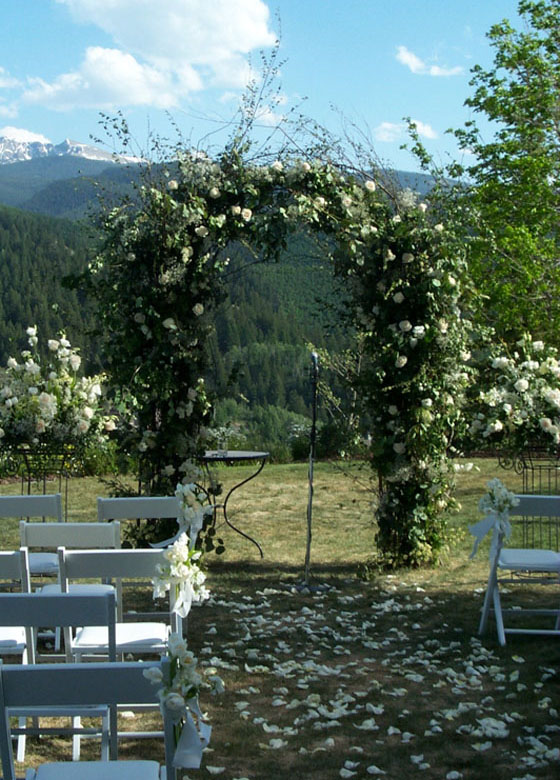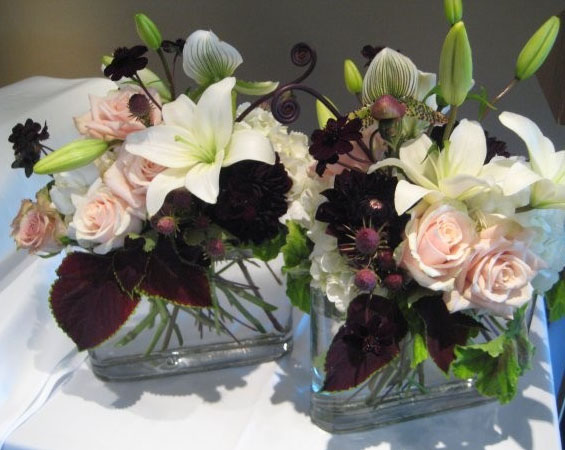 Contact Information:
BJ Dyer of Bouquets Flower Shop, Denver, Colorado
http://bouquets.org/
303-333-5500
Related posts: