It seemed like everywhere I turned I would see flowers in the Netherlands! Here are a few more random shots that I took while we were out and about.
First flower arrangement I saw, as we walked in the entrance of the hotel:

Joost visiting at a beautiful flower shop:

Upclose of the beautiful flower display, can you just imagine having such a lovely selection of flowers to design from?:

A heart shaped flower arrangement:

The lady from the shop showed us inside her delivery van, they had shelving units installed to help with packing the arrangements. Here they were getting ready to deliver sympathy arrangements:

Flower market in downtown Delft:

Designing a hand-tied bouquet:

The roads are filled with big flower trucks:

Modern flower shop in downtown Hoofddorp. I never made it inside, always walking past it outside of business hours. Peaking inside the windows I could see a beautifully designed interior space:

Flower stand in downtown Hoofddorp:

Flower shop inside the mall in Hoofddorp:

Nice modern display for plants:

Red tip succulents. I did post these on our facebook page to see if everyone thought they were real or fake. They are real, but the red tips are painted on:

Scenes from downtown Hague, Delft and Hoofddorp:

Joost eating the local delicacy in Hague, Haring ( pickeled herring):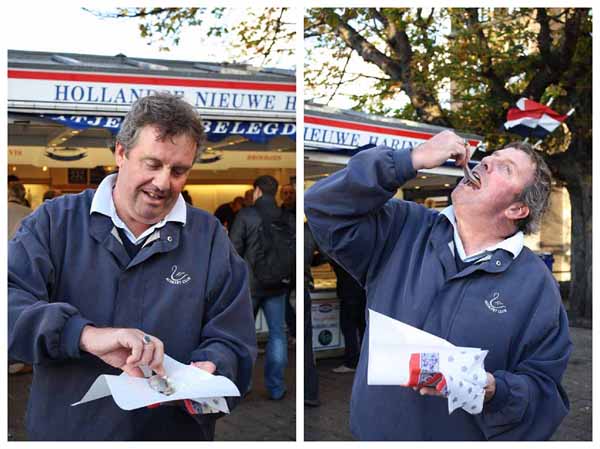 We went to the coolest restaurant in Amsterdam called De Kas, it's a greenhouse that has been converted into a restaurant. The restaurant serves one menu per day, all inspired by what is fresh in their garden. Our dinner was phenomenal!

Related posts: