This week I had a fun little outing with Debra Prinzing to visit Vivian at Everyday Flowers Farm here in Arlington, Washington. Rows & rows of flowers that Debra and I got to walk thru and pick from to make arrangements. So fun!
Here's my design .. dahlias, zinnias, butterfly bush, sweet peas, nine bark, plum tree, artemsia.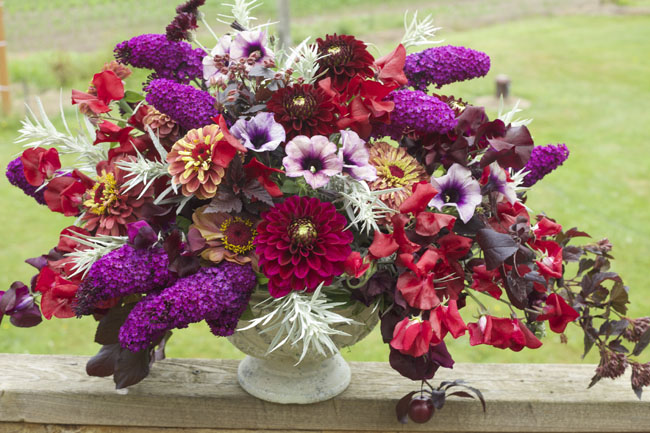 Vivian's flowers can be purchased at Seattle Wholesale Growers Market.
Related posts: