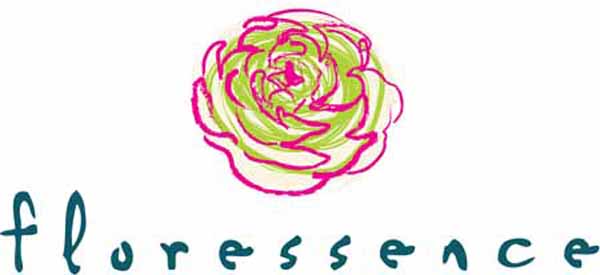 Your name: Anne Bradfield
Your Business name: Floressence
Your Location: 5628 Airport Way South, Suite 240, Seattle 98108 — in Georgetown – Seattle's floral district!
How did you start your business?
11 years ago, I was fed up with a job that had nothing to do with my skills or interests. A friend told me that a woman she knew was selling her floral design business, and I was intrigued… I shadowed the woman for a couple of weeks, found that I had a knack for the job, and took the plunge. Therein began my career as a florist!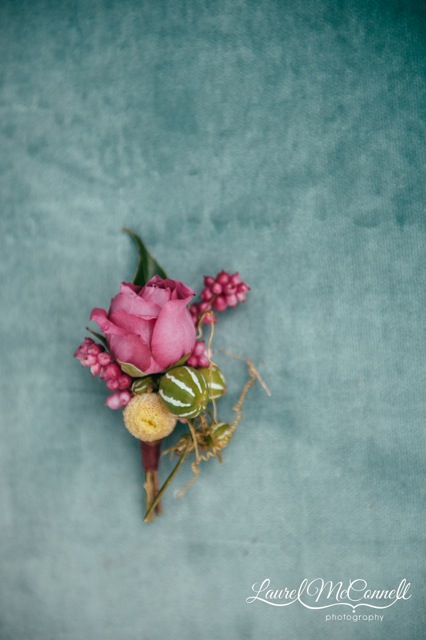 How many years have you been in business?
11 years.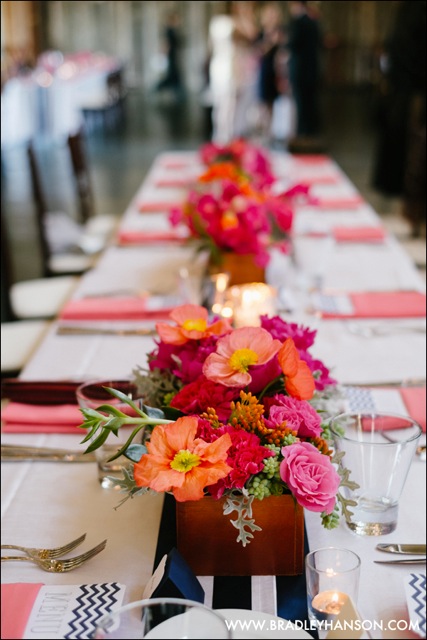 What is your design aesthetic?
I can never get enough of texture and color – the more unusual the combinations the better. That said, my heart will always belong to "pretty." I don't like odd designs for oddity's sake – the graceful, gorgeous, ephemeral nature of flowers has to come through for the design to resonate with me.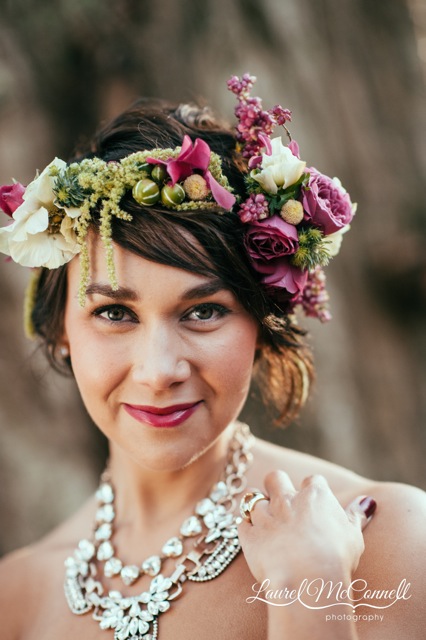 How do you create your style and where do you draw your inspiration?
Just looking at flowers is often enough inspiration — seeing what they do in their natural state. Getting my hands on them is crucial, too — letting them "talk" to me. But I get huge inspiration from other designers as well. I'm currently in love with Florisity in New York City. The balance of lushness and minimalism in their designs is really interesting to me.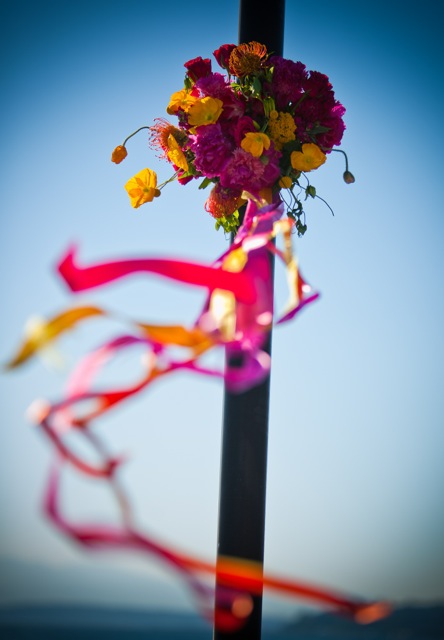 What are the trends, flowers & colors that are unique to your region?
People in the Northwest are not afraid of a little "rustic elegance." Scratchy textures never seem to go out of style – whether it's scabiosa pods, lichen branches, or a more exotic "blushing bride" protea. The color trends do seem to vary over the years; we're in a muted tones thing right now (peach, blush, ivory, sage, silver), but a couple years back it was all peacock kapow.
Are you a retail shop, studio/warehouse or home based?
Floressence is a private studio within the historic Rainier Brewery complex.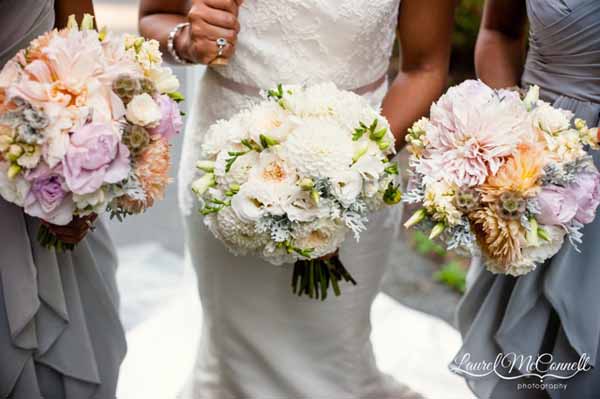 Do you offer any services in addition to floral designs?
I happily assist with design services like specialty linen selection, and offer a wide range of rental props (vases, candles, arbors, chuppahs, etc.).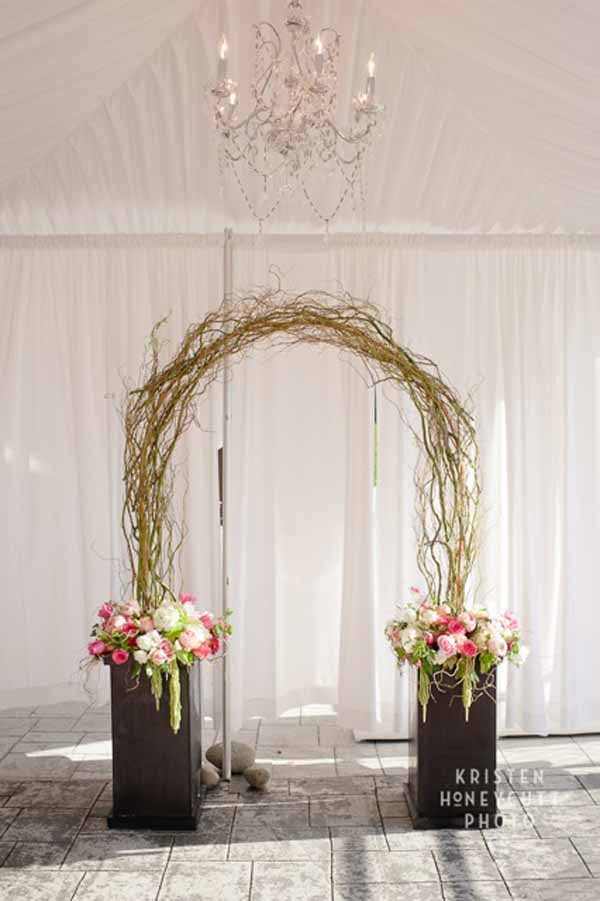 What tool in your toolbox can't you live without?
The radio! And I've recently become better and better friends with chicken wire, in my quest to become floral-foam-free.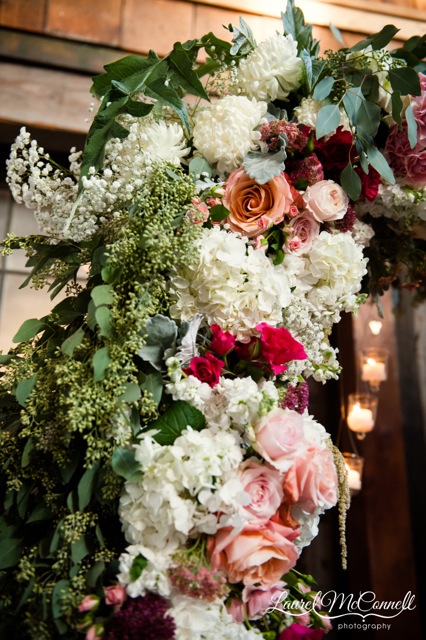 What's your favorite flower?
If it isn't ranunculus or garden roses, it might just have to be the peony. I know! It's so predictable! But so so so darn gorgeous.
Your contact information:
206-286-7850
www.floressencedesign.com
www.facebook.com/Floressence
www.blog.floressencedesign.com
www.instagram.com/floressencellc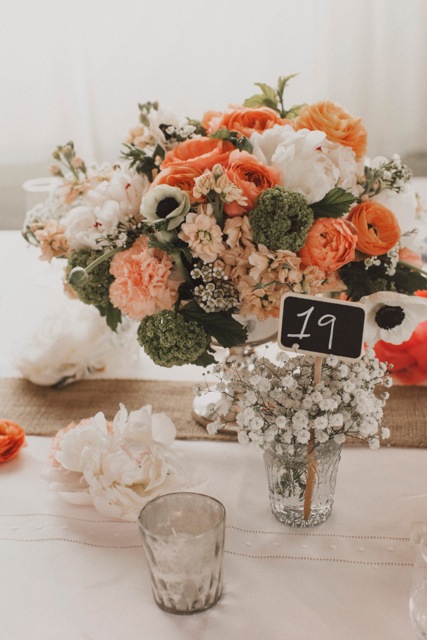 Related posts: