Janet of Floral Verde and I spent three glorious and inspiring days designing with Francoise at her adorable studio. It was a perfect experience in beautiful Oregon.
Francoise shared with us how she creates her designs, the intricate and sturdy mechanics behind the various pieces and the inspiration she finds in her Pacific Northwest surroundings.
You will notice that Janet had a theme with all of her designs, can you tell what it is? Meanwhile, I'm all over the board, each design was different.
Here's my first design, the long Woodland inspired centerpiece. I used so many little trinkets .. moss, lichens, mushrooms, leaves, twigs: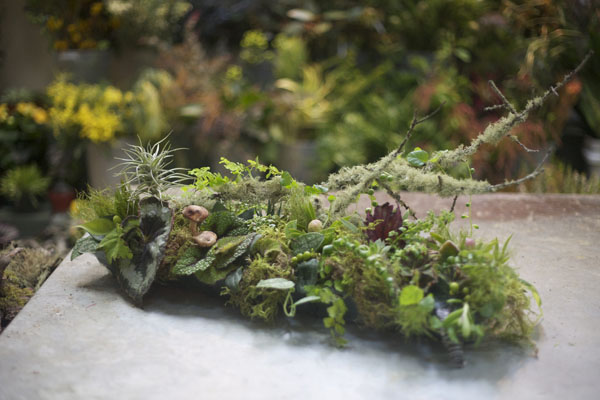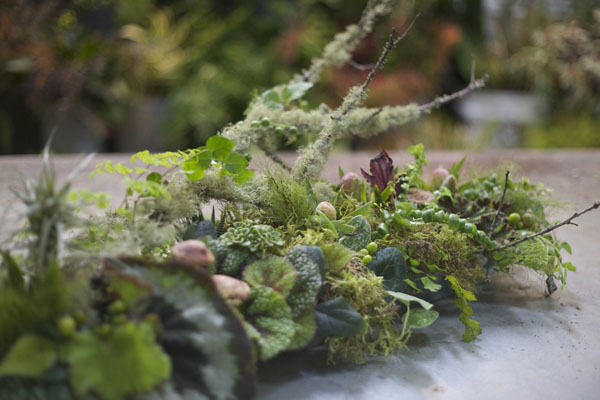 Janet's first arrangement, she picked out the wood slab and then designed around it – so very intricate & interesting: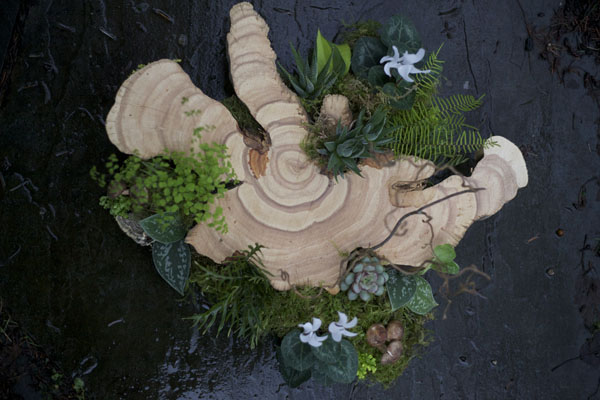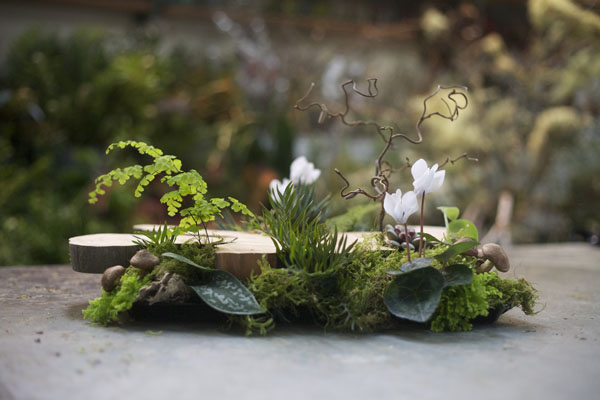 Next we both selected a piece of drift wood and designed around it.
This is the piece of wood I selected and the arrangement that I designed: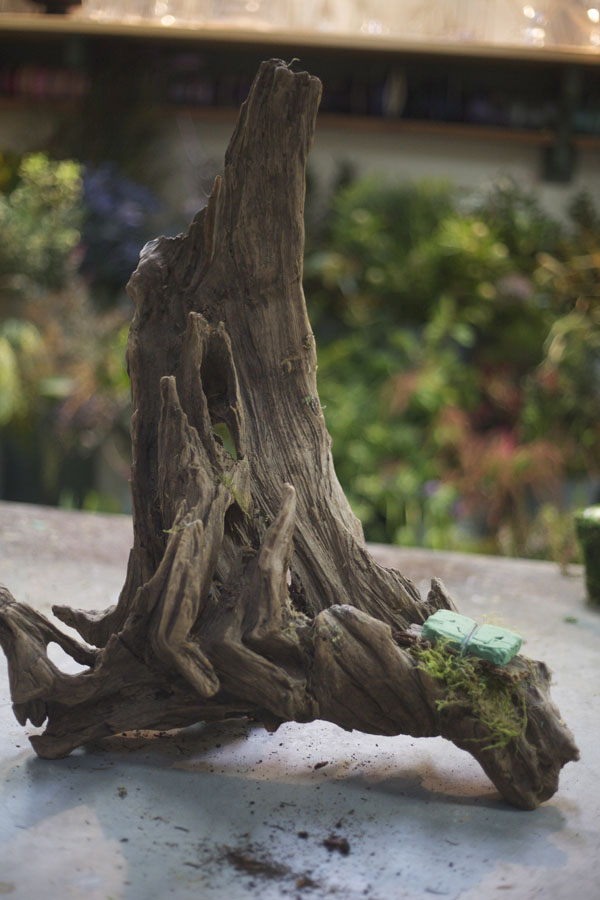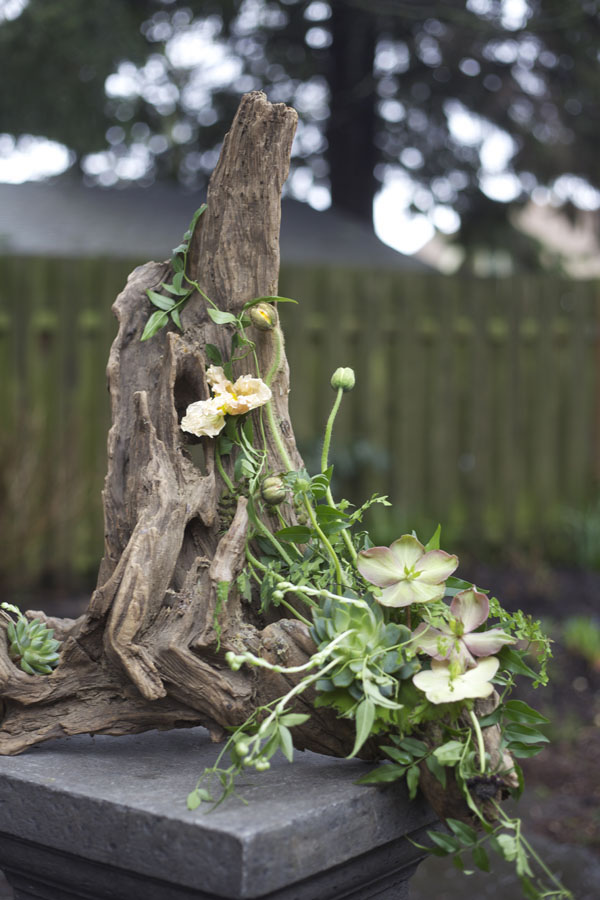 The beautiful piece of drift wood that Janet selected, I couldn't wait to see what she would design with it!: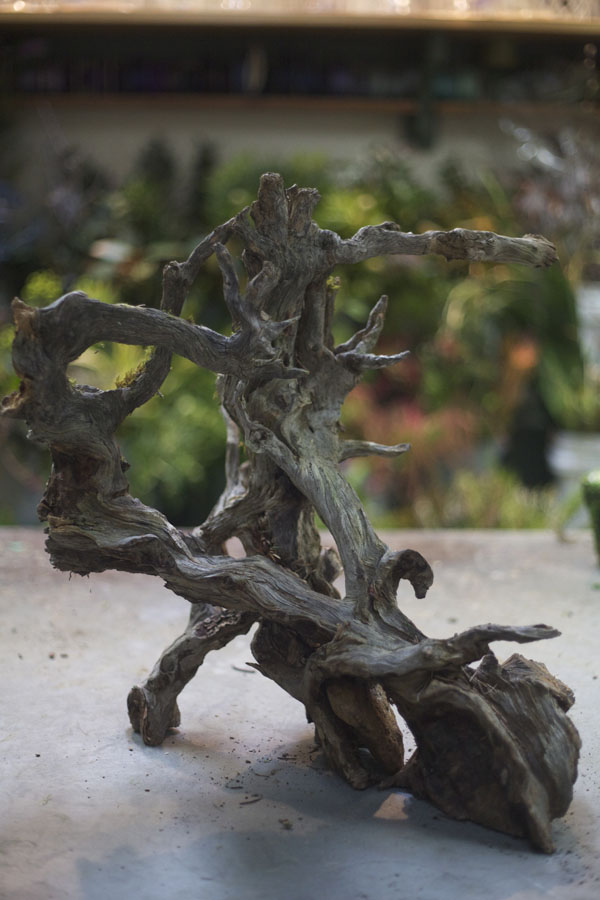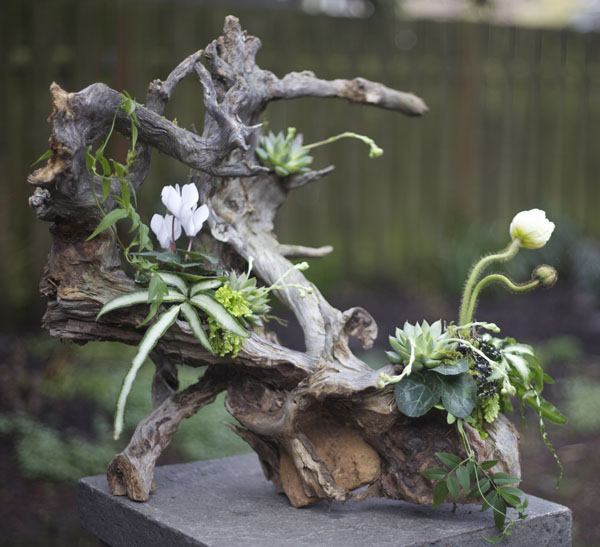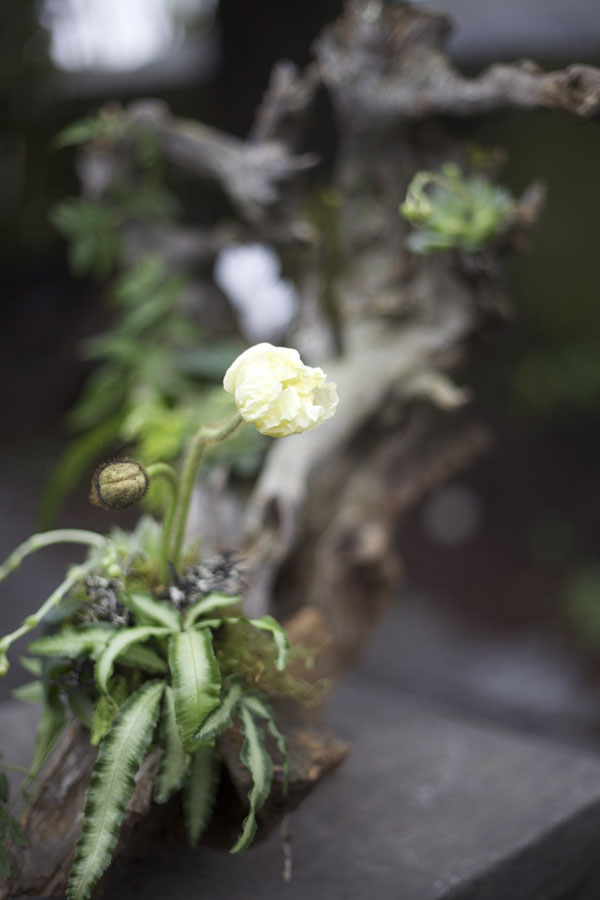 Designing in Francoise's style for bridal bouquets was very interesting. I usually design loose hand-tied bouquets so it was a good learning experience to use a holder and cover the mechanics: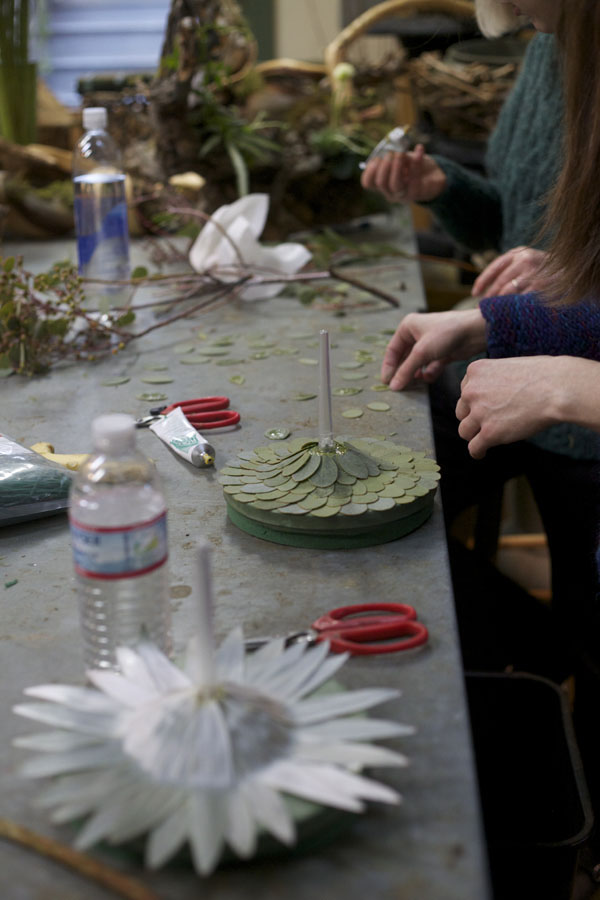 My bouquet: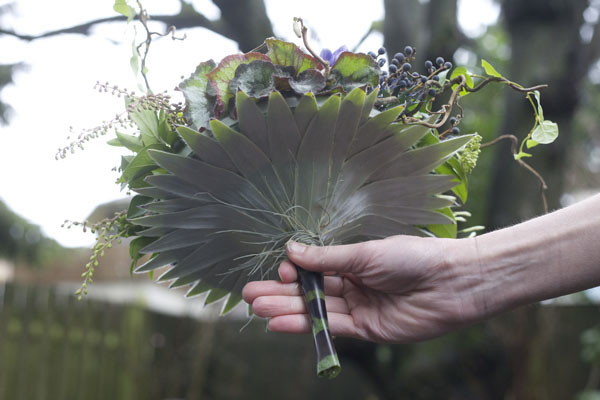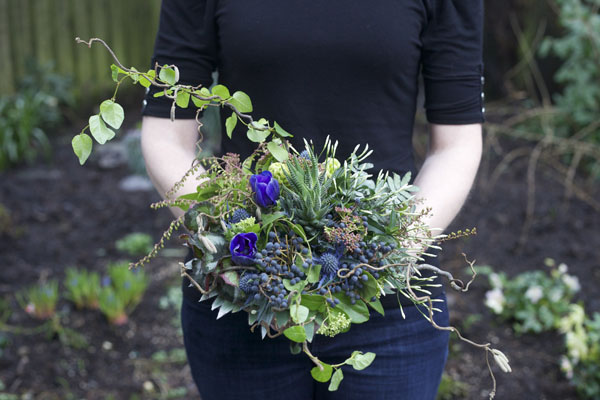 Janet's bouquet, I love the bottom of her bouquet with the eucalyptus leaves: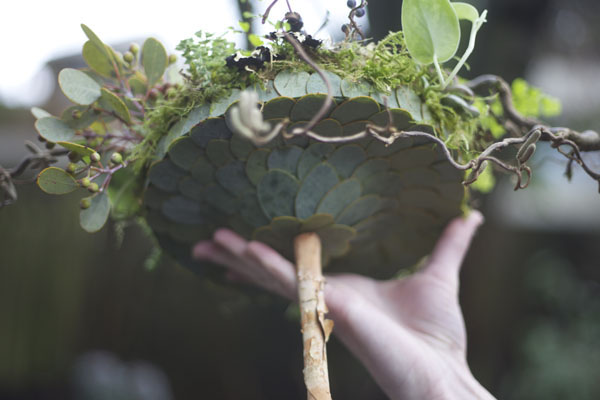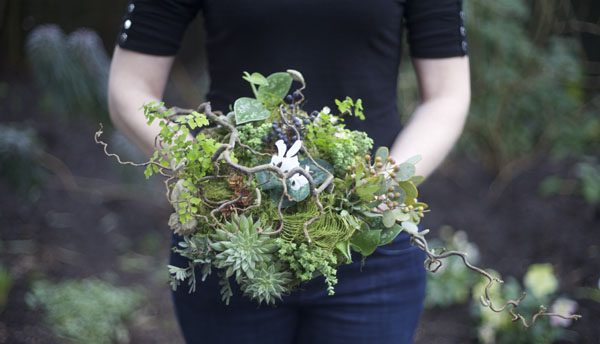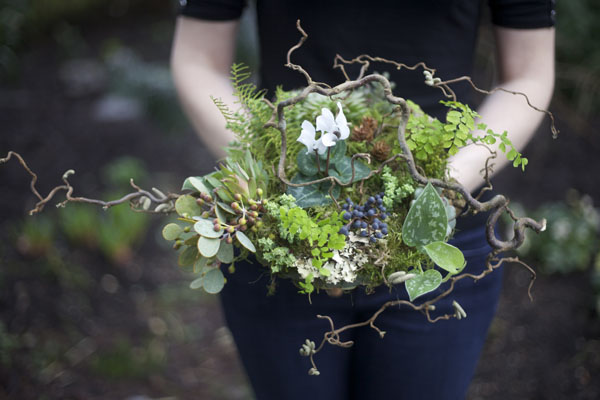 The boutonniere I designed with furry leaves & succulents with a twig: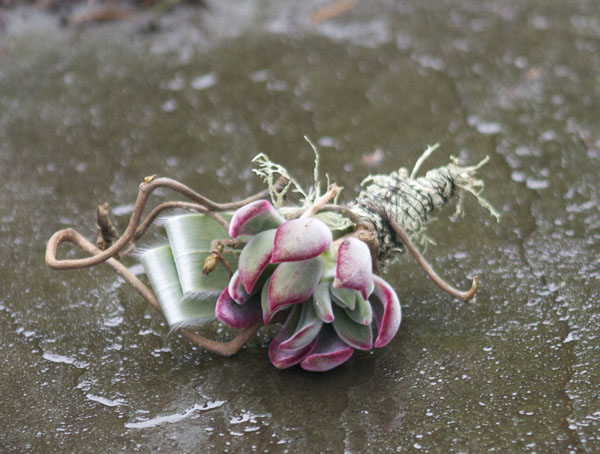 Janet's boutonnieres: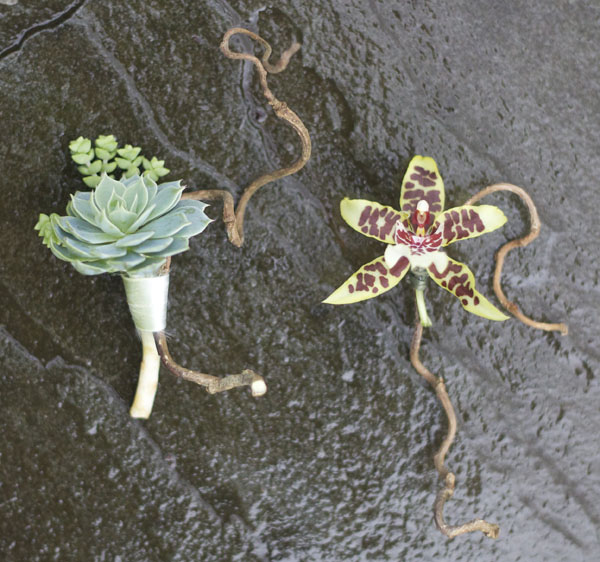 Two more of Janet's bouquets, be sure to check out the stem wrap, it's created out of bark pieces – impressive!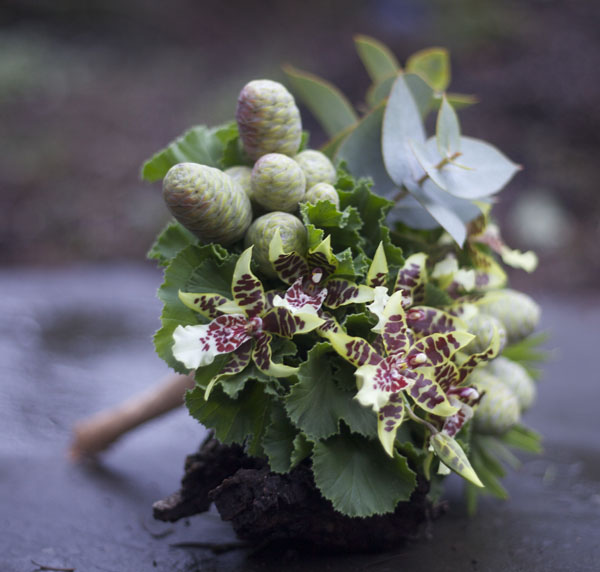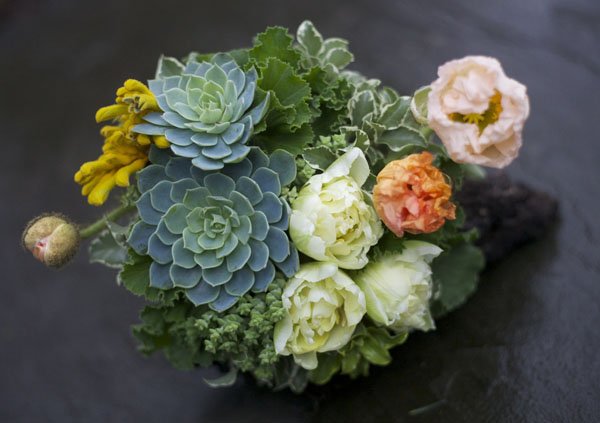 Love this cute little flower basket that Janet designed: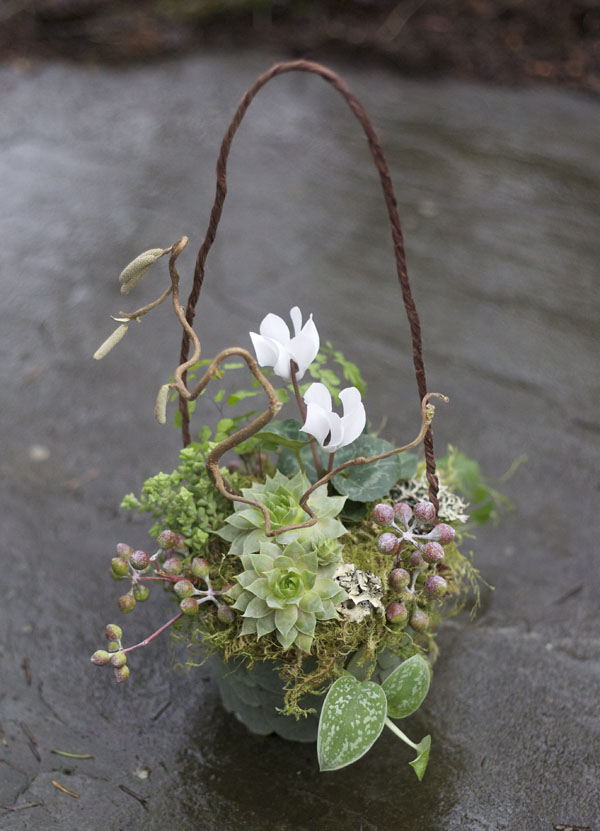 The wreath that I created, there are so many little and intricate bits in it: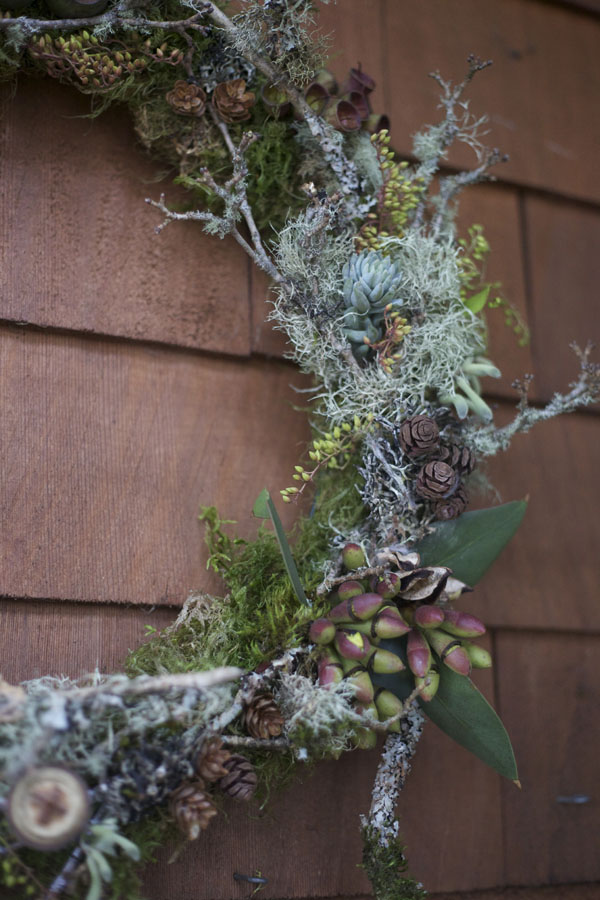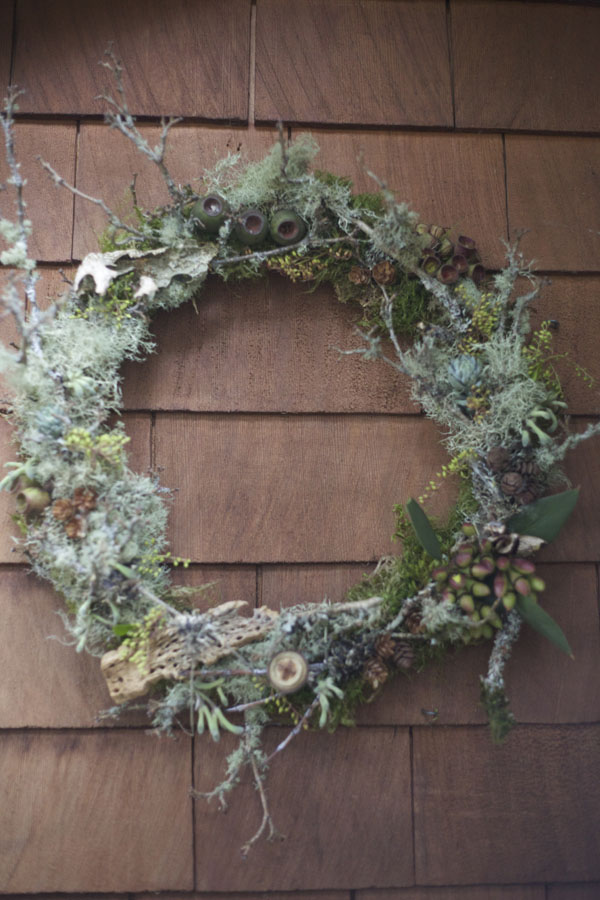 How gorgeous, simple and elegant is this orchid arrangement that Janet designed?!: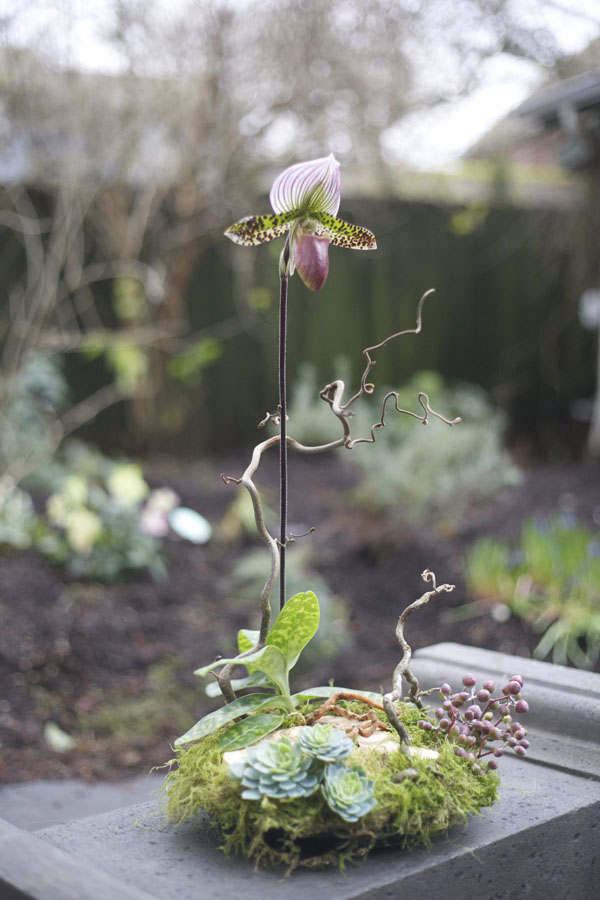 I felt like designing something big! I was crushing on the maiden hair fern, had to have it in this arrangement: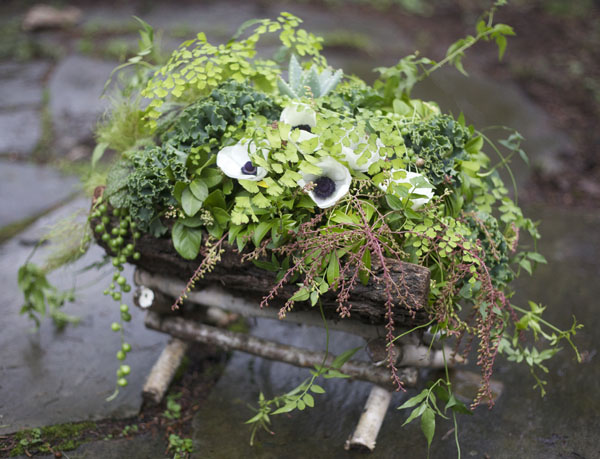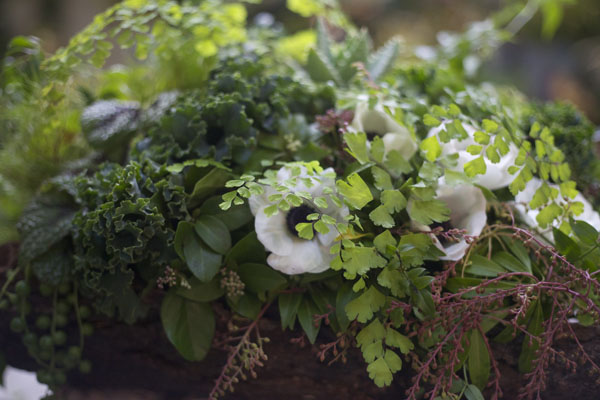 I had fun with the colors in this one, combined begonia leaves & fuzzy succulents with maiden hair fern:

What do you think? It sure was fun and different .. so glad I took Francoise's Workshop! I'm such a fan of studying with others, learning new techniques and opening my eyes to different thoughts. I do really look at all foliages now!!
Thank you, Francoise, for a lovely time at your studio!
Related posts: