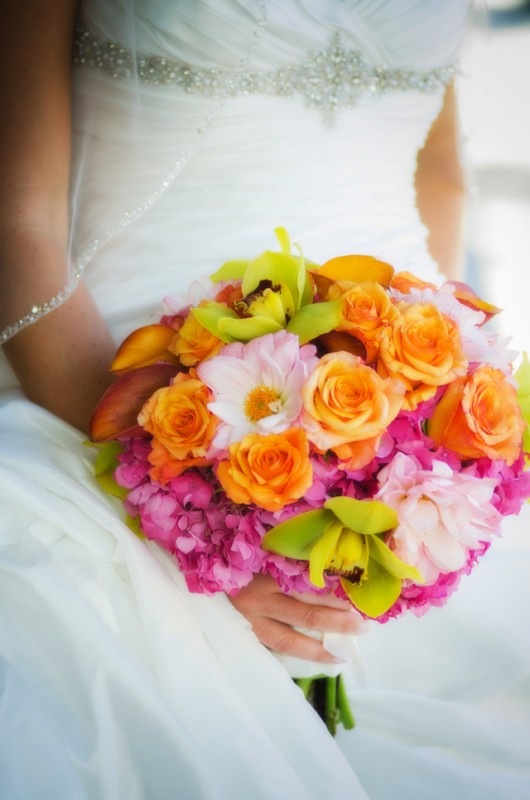 I know us floral designers are often asking .. What does a Bride want? How do I get brides to hire me? How do brides find me? How did she make her final decision in who to hire?
Recently a friend of mine married on the coast of Central California and I asked her if she'd share her wedding planning experience with us.
Sarah, how many florists did you meet with?
Since we were not super local to our venue, I emailed and checked out websites, blogs, and facebook of many florists in Monterey. I personally met with 2 after narrowing it down.
How did you find florists to meet with?
Mostly just online searching. One friend recommended a florist but they never got back to me. They were a bigger shop and I went by their store once when I was in the area, but their customer service wasn't good in person either so I didn't pursue them further.
Did you compare websites?
Yes.
What were some things that you liked about a vendor website, what did you not like.
Of the two florists I met with, I liked both of their websites. They had all sorts of photos of different styles of weddings including ceremony spaces, table arrangements, bouquets, etc.
Why did you pick your florist?
I decided on the one I went with for a few reasons. The biggest reason was when I personally met her, she was awesome. She worked out of her home and she was showing me a bunch of things she was working on for the upcoming weekend. Her energy and personality were a good fit for me, in addition to really liking what she showed me. She was within my budget and she also had done the flowers for our venue many times which made me feel more confident. The other florist I met with was not impressive in person. I didn't care for her personality (she was slow like she seemed drugged or something) and it just didn't seem like a fit. Also when I met with her in person, all of her photos seemed really old and she hadn't worked at our venue.
Anything during the process that you wish would have been different?
Our florist was great. Besides that one in person meeting, everything was done online. She was very quick to respond, she eased my fears, answered my questions, and I was so happy with how the flowers turned out. They were exactly what I was hoping for- a bright pop of color with a variety of textures.
Anything else you'd like to share with flirty fleurs readers about your planning process?
I think the biggest thing would be go with your gut. I knew right away after meeting with the 2 different florists which was going to be the right choice for me.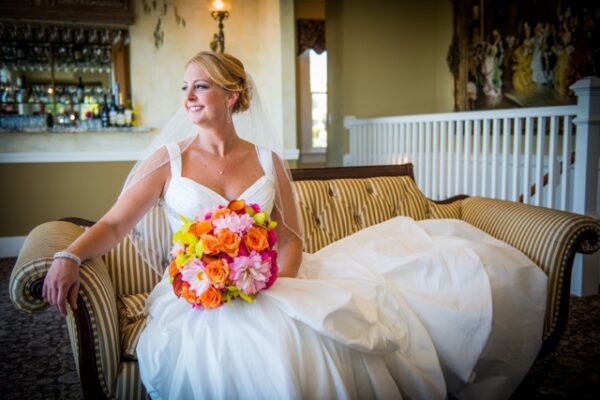 Related posts: